Despite its so-so critical reputation John Ford's cavalry picture is still a superior Civil War drama, making excellent use of a real historical incident. The conflicts between John Wayne's commander, William Holden's doctor and Constance Ford's unexpected prisoner play well — plus Ford manages scores of great images and a handful of classic scenes. Seeing it with the help of Joseph McBride's commentary helps too — the story behind the movie is interesting in itself. And we're told that Wayne never personally fires a shot in the film!

The Horse Soldiers
Blu-ray
KL Studio Classics
1959 / Color / 1:85 / 120 min. / Street Date June 14, 2022 / available through Kino Lorber / 29.95
Starring: John Wayne, William Holden, Constance Towers, Ken Curtis, Willis Bouchey, O.Z. Whitehead, Althea Gibson, Anna Lee, Jack Pennick, Hoot Gibson, Hank Worden, Denver Pyle, Strother Martin, Carleton Young, Russell Simpson, William Wellman, Jr..
Cinematography: William H. Clothier
Art Director: Frank Hotaling
Film Editor: Jack Murray
Original Music: David Buttolph
Song: "I Left My Love" by Stan Jones
Written for the screen and produced by John Lee Mahin, Martin Rackin from the novel by Harold Sinclair
Produced by John Lee Mahin
Executive producer Walter Mirisch
Directed by John Ford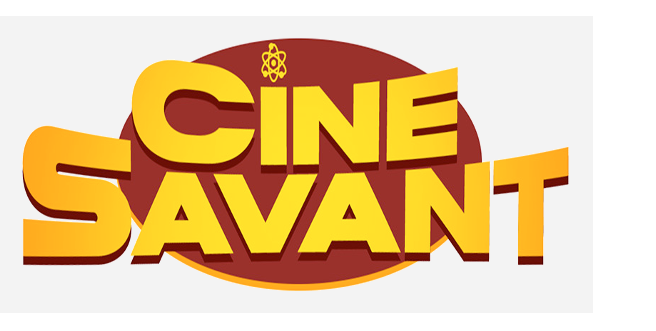 We learn from the film's commentary that The Horse Soldiers project was initated by its writer-producers. The great John Ford signed on because he wanted badly to do a Civil War story, after C.V. Whitney, his producer on The Searchers  backed out of another movie project.
Some say that the big-scale action movie is compromised by the commercial need for a love interest, and a fight-worthy conflict between its male stars. John Wayne and William Holden were currently two of the industry's top names — although John Ford fans will be equally interested in the seemingly endless parade of familiar, sentimental faces from the Ford stock company.
This reviewer hadn't viewed The Horse Soldiers in ten years and was looking for the genre elements Sam Peckinpah would swipe for his own later cavalry picture. We were instead impressed by John Ford's formal, old-fashioned but mostly superior direction: almost every scene has 40 people milling about, yet everything plays fluidly. Our attention stays right where Ford wants it.
Any good Civil War movie is a rarity. John Wayne's star performance lends credibility to a script with occasional 'issues,' and a production that perhaps cuts a few corners here and there. Serious economizing was necessary — the real-life event dramatized was as sprawling as Lawrence of Arabia. Instead of 1700 horse troopers Wayne's outfit appears to number about a hundred. Wayne's work on horseback is as graceful as ever. While shooting on location he was surely neck-deep in preparation for his next film, the personal mega-production The Alamo.
The Horse Soldiers is a reasonably accurate account of Grierson's Raid , a Union incursion deep into Confederate territory in April of 1863, from Lagrange, Tennessee all the way to Baton Rouge, Louisiana. Yankee Colonel John Marlowe (John Wayne) leads an irregular troop Southward, feuding with his company doctor Major Kendall (William Holden) every step of the way. Confusing issues is Hannah Hunter (Constance Towers), a Southern Belle who must be brought along because she's learned their plans. She's accompanied by her slave / companion Lukey (prominent athlete Althea Gibson). The soldiers in blue succeed in their 'dirty' raid on the railhead town of Newton Station but their chances to escape back to Union lines look slim. Among the rebel units they must avoid is a company of child cadets from a confederate military academy.

We're told that John Ford loved this project but was never happy with the screenplay. A score of great scenes are to be found amid commercially mandated material. Wayne and Holden are each in fine form and it's all generally entertaining, yet the dramatics seem like 1930s situations imposed on more realistic material. As expected, Colonel Marlowe and Hannah Hunter begin as enemies and slowly begin to respect one another. Marlowe holds doctors responsible for the death of his fiancée, and takes his spite out on Holden's equally hard-bitten medico.
Constance Towers shines in a role that could easily be laughable. The 'woman comes along on the man's mission' cliché succeeds against expectations. Ford restrains some of the knockabout humor with drunken sergeants and green lieutenants, leaving performances a bit broad for 1959, but very enjoyable — and how else can he distinguish between so many characters?   With the hooliganism kept to a minimum, we don't lose sight of just how risky is Colonel Marlowe's irregular mission — the entire troop could easily be captured.
In the post-Peckinpah era we were once critical of Horse Soldiers'  loose handle on realism. Civil War and history buffs will find it full of anachronisms and too-modern weapons. But it was filmed where the events took place instead of some more convenient California location. We do scratch our heads to see the grand shots of horses riding in silhouette on the crests of hills, etc., while supposedly on a stealth mission in enemy territory. Ford loved traditional music and the soundtrack overflows with their hearty singing voices, as if the soldiers were chosen for their choir experience. 1959 audiences, fresh from parodies in Mad magazine, were no longer moved by such clichés.

Considering how routine it was to inject 'romance' into all-male movie material, we think the Hannah Hunter-Lukey storyline is well-handled. Constance Towers may do the blushing Belle act broadly (and low-necklined) but her theatrical outrage plays well against Wayne's pragmatic curtness and Holden's amused sarcasm.
Hollywood just as routinely sidestepped the race issues attached to any Civil War story by taking as neutral stance as possible, downplaying racism so that the finished film could be distributed in the South, with its repressive censor boards. Taking advantage of the fact that some Northern commanders were abolitionist-minded, Marlowe's troop encounters a black church congregation. Holden's Dr. Kendall delivers a black baby — which the disc commentary tells us was a white baby in the book.
That doesn't mean that Colonel Marlowe takes time out from raiding to hug black children. The Horse Soldiers kowtows to the Southern censors by using the word 'slave' only once or twice. The black slaves Marlowe encounters are instead referred to as 'contraband,' referring to their status as 'disputed' property. Dignity Yes, but a Civil Rights statement No.

Tennis star Althea Gibson was allowed to speak her lines without using the Butterfly McQueen-isms called for in the shooting script. Her Lukey is offered respect and a non-patronizing sentimental farewell. Gibson's sports background reminds us that in the same year, Robert Mitchum and Robert Parrish hired black baseball star Leroy 'Satchel' Paige for their The Wonderful Country, a western unusually sensitive to the ethnic melting pot of the Southwest. Paige's supporting role as a lost buffalo soldier can't be slighted as tokenism.
Ford's 'war is hell' scenes send a mixed message: we're still meant to be impressed by all things military and the glory of both the Union and Confederate sides. The script invents a major confrontation at Newton Station, that stresses both the spirit of the rebel defenders and Colonel Marlowe's anguish that he can't avoid a bloody melee.
Ford stages the Newton Station battle brilliantly, especially as the one-armed Confederate Colonel Miles (Carleton Young), a suicidal look in his eye, springs his 'surprise' ambush. The moment is made twice as traumatic for Col. Miles because he already knows the ambush will fail. When the shooting starts a trainload of confederates rushes into a death trap. Most appear to be shot down but a post-gunsmoke look at the street reveals only a few bodies. The rebel charge evokes the battlefield dramatics of (gasp) The Birth of a Nation. Southern audiences surely ate up the 'rebel yell' sentiment that caters to their biases.

When it's all over Marlowe goes on a drunk, yet honor and chivalry are stressed. Marlowe and the wounded Miles all but compliment one another on the slaughter of the day. The battle brings on the longest of three or four surgery scenes, that give William Holden's Dr. Kendall something to do but also realistically depict the horror that passed for medicine in the 19th century: no anaesthesia and little understanding of germs or the need for cleanliness. Holden's medico must wash the blood off his tables. Ford pushed the battle gore angle even more directly in his excellent segment of How the West Was Won, showing doctors unable to do much for major wounds. John Ford had witnessed real combat in the Navy; we're told that he wanted to place more emphasis on un-glorious carnage.
The absurdity of battlefield 'glory' goes even farther in the film's most frequently quoted scene, the march of the child-cadets. We're told that John Ford thought of this himself and improvised it during filming — I can't see executive producer Walter Mirisch being amused by that budget surprise. Seeing 12 year-olds sent out to face Marlowe's raiders is a highly emotional spectacle made all the stranger when a mother (Ford veteran Anna Lee) yanks her little drummer boy of a son out of the march, over his wailing protests. Moment's later the boy is escaping like Tom Sawyer, to join the ranks of his comrades.
Ford's comic touches don't defuse the irony — most soldiers everywhere are young men, and ALL were once innocent babies. When 'long grey lines' of little boys attack Wayne's corps of seasoned fighters, for a few moments there's a real feeling of imminent disaster.

Although they openly carry the flag, Wayne's men are on a guerilla mission to disrupt communication, burn supplies and cause enough havoc to make the Confederates pull troops away from Vickburg. The historical Grierson Raid was mainly unopposed. Marlowe's men are shot at and harassed, but he also has time to dine with a Southern Belle. He helps an old sheriff deal with a couple of bushwhacking crackers, as if he were the Salvation Army. We don't see him freeing slaves (more deference to Southern censors?) but at Newton Station they burn stores and destroy railroad equipment, famously turning rails into Sherman's neckties.
The Horse Soldiers is obviously an expensive production. Ford's long lines of horses march across what must have been prime real estate. These Civil War battlefields are believably green and wispy clean. Too clean, sometimes: the raiders navigate the most sanitary-looking swamp in movie history. A sense of cost cutting is seen in the costuming and sets. Newton Station looks like a standing set at MGM; and those train boxcars appear to be lightweight dummies. We're too busy noting the exciting horse riding and enjoying Ford's excellent blocking and sharp compositions.

Ford comes up with a number of evocative images composed in depth. The tense lead-in to the Newton Station raid is anchored on the dramatic image of the one-armed Colonel signaling while under guard, to an incoming train reflected on the window glass. John Wayne really comes through in the horsemanship department: several busy master shots end with the experienced star executing a graceful maneuver while in the saddle. His hat-wave to the 'victorious' kiddie cadets is beautiful.
Although she began her career planning to sing opera, Constance Towers proves a trouper ready for whatever Ford throws in her path (with occasional help from a stunt double). How familiar was Towers with horses?  We spotted one shot of her mounting a stirrup — with the wrong foot. Perhaps it was intentional, but they edited out the joke?  Toward the finish, after the 'silly Southern Belle'  humor has worn off  Ms. Towers helps Wayne and Holden bring the show to a serious, respectable finish. All along, she hits the attitude of incensed outrage that the story needs.

John Ford fans will enjoy the enormous cast of Ford stock players — cowboy star Hoot Gibson, Ken Curtis, O.Z. Whitehead and Hank Worden, Denver Pyle and Strother Martin, William Leslie, Russell Simpson and Danny Borzage. Bing Russell receives substantial screen time as a stupid soldier who ignores Dr. Kendall's instructions; we find out from the commentary that he's the father of future star Kurt Russell.
At two hours in duration The Horse Soldiers feels about fifteen minutes too long. After the peak of Newton Station the momentum falls off, and the retreat from Confederate territory seems much too easy. Instead of a race to Baton Rouge, they have time for yet another surgery scene. The scenes lock together too well to want to elminate any of them. Strangely, Ford leaves the audience in a downbeat mood. We aren't told that Grierson's Raid was a huge success, and in fact have probably forgotten that it was undertaken to help General Grant take Vickburg.
John Ford fans will have no problems with this show even if Ford scholars don't tag it as one of his bona fide classics. It's almost painful to acknowledge its superiority to, yes, that favorite cavalry movie. 'Old-fashioned' though John Ford may be, his overall direction is much more coherent than that of the revisionist Sam Peckinpah.
---

The KL Studio Classics Blu-ray of The Horse Soldiers benefits from a new 4K remaster and (I think) digital cleanup that betters by far the MGM Blu-ray from 2011. It's a very attractive show — those lines of troops on the horizon look great. The audio is also especially clear for the choral rendition of Stan Jones' rather good title song.
A big plus for the disc is the audio commentary by critic Joseph McBride, whose learned tracks are becoming almost as frequent as those of Kim Newman and Tim Lucas. McBride's academic viewpoint can be pretty discriminating — we're surprised at some of the Billy Wilder films he deems to be failures — but we agree that Horse Soldiers isn't in the John Ford pantheon. The critic wrote two books on Ford and recounts his experience interviewing the director on the day he retired. His opinions are backed up with good reasoning, and the wealth of information he dispenses increases our appreciation of the movie. McBride knows his history, both U.S. and Hollywood: the original author made little from his book but took home good $$ for the movie rights. Through McBride we learn that Althea Gibson's entire role was filmed in Hollywood because Ford didn't want to subject the athlete-turned-actress to the racist treatment she would have been given in Louisiana. A double was used on location, and the matching is excellent.
A good complementary film to The Horse Soldiers is Hugo Fregonese's 1954 The Raid, a Civil War gem about a Confederate punitive action against a small Vermont town, mounted from Canada by escaped Confederate prisoners. The Ford movie's military incursion is legitimate — Colonel Marlowe's troops wear Union uniforms. The guerilla action in The Raid says as much about the real meaning of 'terrorism' as does Gillo Pontecorvo's The Battle of Algiers. It pulls some punches at the end, but our main takeaway is the ugly hatred and bigotry that takes root in wartime patriotism.
Correspondent Nick Lappos helped with corrections and research for this review, in 2011.
Reviewed by Glenn Erickson
---
The Horse Soldiers
Blu-ray rates:
Movie: Very Good +
Video: Excellent
Sound: Excellent
Supplements: trailer, audio commentary by critic Joseph McBride.
Deaf and Hearing-impaired Friendly? YES; Subtitles: English (feature only)
Packaging: One Blu-ray in Keep case
Reviewed: May 25, 2022
(6716hors)

Visit CineSavant's Main Column Page
Glenn Erickson answers most reader mail: cinesavant@gmail.com

Text © Copyright 2022 Glenn Erickson