Larry Karaszewski on
The Heartbreak Kid
Charles Grodin was passed over for the lead in The Graduate, but gets to play a similar role here as Peter Pan syndrome sufferer Lenny Kantrow, who falls for shiksa goddess Cybill Shepherd days after marrying his annoying wife Jeannie Berlin. Both films share similar endings as well, but Elaine May's comic take is darker and edgier. As Shepherd's banker dad Eddie Albert channels Edgar Kennedy's slow burn into an Oscar nomination. Remade to little avail in 2007. The original film can be seen online here.
About Larry Karaszewski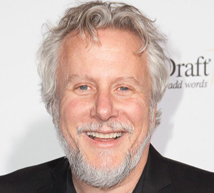 Larry Karaszewski and his writing/directing/producing partner Scott Alexander are best known for writing unusual true stories.  Their current release is "Dolemite is My Name" featuring Eddie Murphy as Rudy Ray Moore. The duo previously created the hit television miniseries "The People v O.J. Simpson: American Crime Story" for which they won the Golden Globe, Emmy, PGA and WGA Awards. They also won the Golden Globe and WGA Award for the film "The People vs Larry Flynt." Other movies include the Oscar winning "Ed Wood" (WGA nomination), "Big Eyes" (Independent Spirit nomination), "Auto Focus" and "Man on the Moon." The team has been inducted into the Final Draft Screenwriting Hall of Fame.  Larry is also a Governor for writers branch, co-chair of the International Feature Film category, and a Vice President of the Academy of Motion Pictures Arts and Sciences.