The Harry Palmer Collection
We loved James Bond but diehard '60s spy fans hold a special admiration for Len Deighton's 'thinking man's secret agent' Harry Palmer. Viavision pulls off a slick trick by assembling the three top Michael Caine Harry Palmer pictures, each from a different studio, in a single deluxe gift box. Harry fights the Brain Drain, encounters criss-crossing conspiracies at the Berlin Wall, and witnesses a privatized invasion of the U.S.S.R., in The Ipcress File, Funeral in Berlin and Billion Dollar Brain, three great pictures by three very different directors. The presentations come with a glut of special edition extras.

The Harry Palmer Collection
All-Region Blu-ray
Viavision [Imprint] 75, 76, 77
1965-67 / Color / 2:35 widescreen / Street Date October 20, 2021 / Available from Amazon / 109.99
Starring: Michael Caine
From the novels by Len Deighton
Produced by Harry Saltzman
Directed by Sidney J. Furie, Guy Hamilton, Ken Russell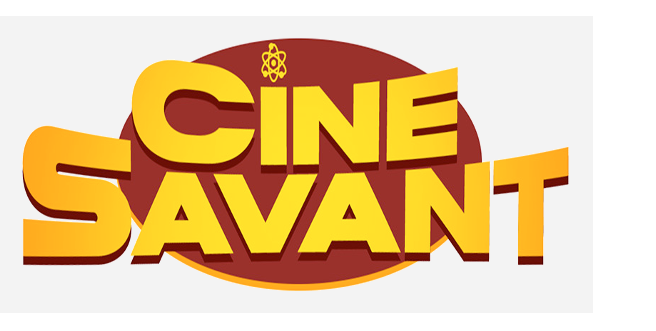 It didn't seem possible that there could ever be a boxed set called The Harry Palmer Collection, as the rights for each of Harry Saltzman's Michael Caine- Harry Palmer spy films are held by a different studio. Australia's Viavision [Imprint] branded line worked it out, making just such a collection a much-coveted item, especially as a gift opportunity. Len Deighton's novels are terrific and the three movies more than satisfying. Each is filmed with a different sensibility. You won't have any trouble figuring out which one Ken Russell directed, yet his take on Harry Palmer doesn't do harm to the franchise.
Why do these pictures appeal so much now?  Spy movie considerations aside, they're closer to the personality of the much-admired star Michael Caine. In no way is Caine the veddy proper Brit officer in Cy Endfield's Zulu, and although Alfie speaks with a Cockney accent, Caine was not a frustrated, self-deceiving menace to women's emotions. Harry Palmer is self-assured, devious, and insolent — qualities that the nice guy Caine might put on in jest.
---

The Ipcress File
1965 / 109 min.
Starring: Michael Caine, Nigel Green, Guy Doleman, Sue Lloyd, Gordon Jackson, Aubrey Richards, Frank Gatliff, Thomas Baptiste, Oliver MacGreevy, Freda Bamford, David Glover, Mike Murray, Anthony Baird.
Cinematography: Otto Heller
Production Designer: Ken Adam
Film Editor: Peter Hunt
Original Music: John Barry
Written by W.H. Canaway, James Doran from the novel by Len Deighton
Produced by Harry Saltzman
Directed by Sidney J. Furie
This first Harry Palmer spy adventure, adapted from Len Deighton's breakthrough novel, takes us back to a London we fervently wish still existed. Producer Harry Saltzman wanted a spy series of his own, and found it with Deighton and Michael Caine, even though he reportedly resisted allowing Caine to wear glasses in the role. The Ipcress File envisions England's best agent as a workaday shlub, a reluctant operative for Army Intelligence under Colonel Ross (New Zealander Guy Doleman). Caught running a black market scam while in service, Harry had no choice but to take Ross's dangerous, humiliating spy work. Harry Palmer uses no gadgets and his offhand quips are what a smart-mouthed clerk might come up with. He runs piddling intelligence errands in between chasing women and honing his culinary skills: his creator Len Deighton was a syndicated cooking writer.
There's no need to go deep into the storyline. Harry is loaned to Colonel Ross's subordinate Major Dalby (Nigel Green) to help solve a mystery surrounding the kidnapping of scientists, an espionage 'brain drain.' He meets his office colleagues Alice (Freda Bamford), Jean Courtney (Sue Lloyd) and Jock Carswell (Gordon Jackson) but traces the kidnappers through personal police connections. Harry eventually tangles with C.I.A. operatives that consider him a troublemaker, and uncovers a streak of distrust and discontent in Army Intelligence itself. The story leaps into highly original material when Harry Palmer is snatched off a train and subjected to the same ultra-sophisticated fast-track brainwashing program inflicted on the kidnapped boffins … which forces him to make a drastic effort to keep his mind from being scrambled.
The Ipcress File is now considered a classic of Brit cinema; its director Sidney J. Furie applied an eccentric vision that treats the wide film frame as a modern art canvas. The show is noted for its extreme compositions and unusual angles, shooting through lampshades, etc.. These were criticized at the time as an empty non-style but now they seem halfway restrained. The splintered visuals express Harry Palmer's vocational insecurity: the camera provides the nervousness Harry has successfully repressed. Ace cameraman Otto Heller could achieve these visuals because the film was not shot in anamorphic Panavision or CinemaScope, but in flat half-frame Techniscope, as were the Italian westerns. Flat lenses allow for more depth of field and better optics, making practical all those unusual camera angles, especially in under-lit nighttime scenes.
The final knockout aspect of Ipcress is its music score by John Barry, which remains the coolest low-key spy soundtrack ever. The main theme is as recognizable as the Anton Karas zither music from The Third Man; it fits Harry Palmer's laid-back yet dangerous lifestyle. Harry might be shot at one day, but he also pushes his shopping cart in the aisles of the fancy new supermarket. This is a nearly perfect movie.
---

Funeral in Berlin
1966 / 102 min.
Starring: Michael Caine, Oskar Homolka, Paul Hubschmid, Eva Renzi, Guy Doleman, Günter Meisner, Herbert Fux, Freda Bamford, Marthe Keller, Nikki Van der Zyl (voice).
Cinematography: Otto Heller
Production Designer: Ken Adam
Film Editor: John Bloom
Original Music: Konrad Elfers
Written by Evan Jones from the novel by Len Deighton
Produced by Charles D. Kasher & Harry Saltzman
Directed by Guy Hamilton
The immmediate Harry Palmer follow-up film continues Harry's downtrodden workaday existence, but sends him on a colorful jaunt to divided Berlin to facilitate the possible defection of a Russian Colonel. The screenplay for Funeral in Berlin is by Evan Jones, a writer on four of Joseph Losey's more interesting pictures. One wouldn't confuse this buttoned-down, precise excercise in espionage twists with Jones and Losey's shapeless jaunt Modesty Blaise.
In addition to indulging the defecting Colonel Stok (Oscar Homolka), Harry must deal with Col. Ross's shifty Berlin operative Johnny Vulkan (Paul Hubschmid), smooth seductress Samantha Steel (Eva Renzi), and a gang that specializes in escapes from East Berlin, led by Kreutzman (Günter Meisner). When Harry needs help breaking & entering or cracking a safe he enlists old associates from his black market racket, much to the consternation of the local police. Oscar Homolka's Colonel Stok is a marvelous foil — he kidnaps and threatens Harry even as he announces his eagerness to jump to the West. Michael Caine ends up playing straight man to the boisterous, sardonic Russian.
Harry's casual love life again figures in some big revelations: everyone Palmer meets in Berlin seems to be on a different secret mission. The storyline becomes more complicated but our attention is rewarded with some deftly ironic twists and turns of fate. The scenes taking place at the East-West checkpoint and along the Berlin Wall jack up the suspense and tension. The escape expert Kreutzman's expertise is demonstrated right at the beginning, with a defecting concert pianist's brilliant, daring jump over the wall.
Goldfinger director Guy Hamilton calls the shots nicely, without mimicking the eccentric look of the first film in the series. Cameraman Otto Heller is back; filming in normal Panavision, the night scenes are handsome but more conventional. We're almost grateful, as Funeral in Berlin's  more convoluted plot doesn't need added distractions. The legendary designer Ken Adam is also credited on the first two Palmer pix; we wonder if he created the convincing checkpoint bridge. I must admit that when I first saw this show as a teenager the story flew right over my head. It now seems easy to follow, if one pays attention to details. The consensus opinion is that this installment's music score isn't very good, but I never had any trouble with it. Berlin isn't as low-key as Ipcress, what with Harry on the move in a foreign capital. Konrad Elfers' score (and the typeface of the main titles) remind us that Berlin lives in shadows of the past.
---

Billion Dollar Brain
1967 / 111 min.
Starring: Michael Caine, Françoise Dorléac, Karl Malden, Ed Begley, Oskar Homolka, Guy Doleman.
Cinematography: Billy Williams
Production Designer: Syd Cain
Film Editor: Alan Osbiston
Original Music: Richard Rodney Bennett
Written by John McGrath from the novel by Len Deighton
Produced by Andre De Toth, Harry Saltzman
Directed by Ken Russell
Much to our joy, the third and final film of this Harry Palmer trilogy is in no way a typical super-spy sequel: just think of how the mediocre Matt Helm series got worse with every inane, lackadaisical followup movie. Harry Saltzman shared producing duties with André De Toth, a Hollywood director with a distinguished career. De Toth had directed second units on
Thunderball and would soon team with Saltzman and Michael Caine on his own war movie, the excellent  Play Dirty. A description of Billion Dollar Brain reveals it as a big-scale fantasy more in line with James Bond: the militaristic Texas millionaire madman General Midwinter (Ed Begley, marvelously overplayed) is using an incredible computer to organize a private invasion of the Soviet Union, by land from Finland. Our jolly good friend Colonel Stok (Oscar Homolka) is back to see that the scheme doesn't succeed, but a Russian counterstrike is hardly needed thanks to Midwinter's main agent Leo Newbigen (Karl Malden). An old associate of Harry Palmer's, the crooked Leo has used his programming skills to falsify a fake army of fake Russian saboteurs and freedom fighters — and has pocketed millions in cash advanced by Midwinter.
.
Now a starving private detective, Harry Palmer rushes to Helsinki and finds himself neck-deep in Newbigen's schemes. He's also romanced by Leo Newbigen's captivating mistress, Anya (Françoise Dorléac, in her final feature film). Basically a satire, the show is a fierce lampoon at American super-patriot madness. The bellowing, Commie-hating Midwinter originally seemed an outrageous exaggeration, but not so much in these days of political extremes. By contrast, Colonel Stok is a happy patriot who leaps to his feet, tears in his eyes, to applaud a concerto composed during the siege of Leningrad.  Is this why Brain didn't enjoy a breakout success in the U.S.?
No more supermarket shopping for Harry. This assignment is like a trip through Alice's looking-glass. At one point he's helping Leo's flaky cousin (Milo Sperber) hijack a Russian truck. Then he's hunted through the snow like Dr. Zhivago, and wakes up to find himself in a bathtub, under a stack of corpses. Yet Michael Caine keeps Palmer consistent and grounded in reality, a flatfoot operative doing the best he can to survive grand-scale spy madness. Most of his performance is inspired reaction. Well, his dialogue is excellent, too.
A big plus in Billion Dollar Brain is the marvelous visual imagination of director Ken Russell. It's not his first feature film (after fifteen years of acclaimed TV work) but it did break him into the big time, as his next outing is the superb Women in Love. Instead of just going crazy with the art direction and weird effects Russell lends Brain a snappy fast pace, leaping the storyline forward with fast transitions. Harry says 'Helskini!' in a London taxicab and we cut directly to a freezing Finland (and Harry with no coat!). Shot after shot is beautiful, but not in a travelogue way and especially not in some pop-art notion of what a swinging spy film should look like. Aided by a sensual, eccentric music score by Richard Rodney Bennett, Russell dotes on vivid textures — fur, snow, wood. Every scene with Françoise Dorléac is painfully beautiful and touching; her 'ambiguous seductive spy' seduces us as well as Harry and Leo.
Russell has great fun with the film's outrageously ambitious ending, a handsome stunt re-creation of the battle on the ice from the Russian classic Alexander Nevsky, from 1938. You'd almost think Stalinists had written the screenplay, if the tone weren't so irreverent. The whole exercise also seems a jab at the 007-Bond franchise's constant parade of right-wing sentiments. Billion Dollar Brain wades into 'spoof' territory and maintains its pride — even with a final scene back in Colonel Ross's office that seems written for an episode of Get Smart.
One more note for those especially familiar with Billion Dollar Brain: there was a deletion for home video necessitated by rights issues. Harry Palmer makes contact with Leo's cousin by entering a smuggler's den where Beatles music is playing — they're smuggling record albums into the U.S.S.R.. Here's what I wrote in 2005:
"About halfway through the movie Harry ignores Colonel Stok's warning and visits Leo's Latvian 'revolutionaries' who turn out to be cheap smugglers. Harry enters a doorway at the top of some snowy stairs, enters a room with chickens flying around and then talks to the ringleader of this little den of thieves. What's missing is fifteen seconds, which go like this: a hard cut from the doorway shows a TV set with singing Latvian soldiers, while The Beatles' A Hard Day's Night blares out on the soundtrack. The camera pans and dollies about, revealing that the smugglers are trading Beatles records for hard currency or, in some cases, chickens and rabbits. Harry then stumbles through the second door and the music stops.
Since A Hard Day's Night was originally a United Artists release we can see how the song got there in the first place. But as the contract probably didn't call for all media in perpetuity, the scene can be shown in theaters and on Television but not put on home video. It's a cute moment but by no means essential and in Savant's opinion the movie doesn't suffer for its loss."
---

Viavision [Imprint]'s Blu-ray set The Harry Palmer Collection is one of their multi-disc collections in a sturdy, attractive box with gift possibilities. As noted above, the first big surprise is that the three pictures could be packaged together, as they were produced a different studios and remained in separate libraries. All three were remastered by their respective studios, ITV, Paramount and MGM. To my eye the 2nd and 3rd movies are identical to the U.S. Blu-ray releases. ITV's The Ipcress File is a little less warm-colored than the earlier Kino disc from a year ago last October. I see no video or audio problems with any of the films.
Viavision has snapped up the extras from earlier editions, mostly The Ipcress File, and added some excellent TV documentary material plus new interviews with men who worked on the movies. Good analysis is supplied by informed commentators and author Rob Mallows of the very good The Deighton Dossier website.
I find every bit of documentary coverage with Michael Caine to be entertaining, as he's the most likable guy imaginable. Caine's candid way of admitting that he's an overpaid star makes one want to give him a raise. The longer documentaries on Caine come from different years and sometimes cover the same material. Because his stories never change, we believe his claim that he always tells the truth.
Some of the filmmaker interviews are a little information-slight, but I liked very much the input from cinematographer Billy Williams and editor John Bloom — the more detail the better. We learn that the prospect of filming in freezing Helsinki prevented cameraman Otto Heller from doing the third film. Editor Bloom seems overly concerned that the music for Funeral in Berlin was terrible and needed to be changed. After hearing the game-changing John Barry score for Ipcress that's an understandable opinion.
The old Sidney J. Furie / Peter Hunt commentary on The Ipcress File stood out for me when I heard it on an old DVD. I wrote in 1999,
"Their unhurried, agenda-less discussion brings out a number of fascinating facts, the kind that don't find their way into print: Production designer Ken Adam didn't create any cavernous sets but managed to put his imprint on some existing rooms by emptying them of furniture; Hunt says he brought John Barry into the world of James Bond on Dr. No when director Terence Young threw out the first score, which he called 'mining disaster music.' Producer Harry Saltzman hated Furie and his oddball style and went so far as to bar him from the editing room. According to Furie, Saltzman also excluded him from the film's party at Cannes and even stole his best picture British Academy Award!  Peter Hunt tries but doesn't quite get Furie to fess up to having had an affair with gorgeous Ipcress star Sue Lloyd."
The capper of the extras is an extended Brit TV interview with Len Deighton himself. The author can really hold forth with a meaningful conversation. Deighton gives out with a hundred pithy opinions — even about things like the educational system — in a relaxed way that makes us pay attention. The interviewer must think fast to keep up with him. I can understand why Len Deighton was successful in newspaper writing and popular among other celebrities.
All in all  these Harry Palmer movies constitute the most satisfying franchise of the 1960s spy craze. They really haven't dated, and they take us back to London and points East at a time when those places would have been magical to visit. We even learn how to avoid parking penalties outside the Albert Hall, and it doesn't matter that I'll never drive a car in London.
Reviewed by Glenn Erickson
---
The Harry Palmer Collection
All-Region Blu-ray rates:
Movies: Excellent
Video: Excellent
Sound: Excellent Mono all three; additional 5.1 on Ipcress.
Supplements:
The Ipcress File
Two audio commentaries: Sidney J. Furie and film editor Peter Hunt (1999), and Troy Howarth and Daniel Kremer (2020).
Interviews: Michael Caine is Harry Palmer — Michael Caine (2006)
The Design File — Ken Adam (2006)
Through The Keyhole — 2nd assistant director Denis Johnson, Jr. (2021)
Counting The Cash — assistant production accountant Maurice Landsberger (2021).
Locations Report — Richard Dacre (2021)
Isolated Music & Effects audio track, Textless main title sequence, trailers, U.S. Radio Spots, Photo Galleries
Funeral in Berlin
Audio commentary with Rob Mallows (2021)
Interviews: Fun in Berlin — with editor John Bloom (2021), 'Afternoon Plus' — with Len Deighton (1983)
Documentaries: Candid Caine: a self portrait by Michael Caine (1969), Michael Caine: Breaking the Mold — (1994)
Trailer, Photo Gallery
Billion Dollar Brain
Audio commentary with Vic Pratt and Will Fowler (2021)
Interviews: with Rob Mallows (2021), Photographing Spies — with cinematographer Billy Williams (2021), Billion Dollar Frame — with associate editor Willy Kemplen (2021).
TV show excerpt: 'This Week' — Michael Caine discusses the British film industry (1969)
Trailers .
Deaf and Hearing-impaired Friendly? YES; Subtitles: English (feature only)
Packaging: One Blu-ray in Keep case
Reviewed: November 10, 2021
(6604palm)

Visit CineSavant's Main Column Page
Glenn Erickson answers most reader mail: cinesavant@gmail.com

Text © Copyright 2021 Glenn Erickson