John Sturges' Road Show comedy western has more in common with 1941 than The Magnificent Seven, but Kino has MGM's new remaster and the visual result is spectacular. The Ultra Panavision 70 epic is still a favorite of fans of out-of-control Hollywood filmmaking. Burt Lancaster, Lee Remick, Jim Hutton, Pamela Tiffin and a huge cast lead the charge for a convoy of frontier whisky. It's all in a fine spirit of madcap fun. . . so where are the big laughs?

The Hallelujah Trail
Blu-ray
KL Studio Classics
1965 / Color / 2:35 widescreen / 156 165 min. / Street Date December 13, 2022 / available through Kino Lorber / 24.95
Starring: Burt Lancaster, Lee Remick, Jim Hutton, Pamela Tiffin, Donald Pleasence, Brian Keith, Martin Landau, John Anderson, Tom Stern, Robert J. Wilke, Dub Taylor, Whit Bissell, Helen Kleeb, Val Avery, Hope Summers, John Dehner (narrator).
Cinematography: Robert Surtees
Art Direction: Carey Odell
Costumes: Edith Head
Film Editor: Ferris Webster
Original Music: Elmer Bernstein
Written by John Gay from the novel by William Gulick
Executive Producer Walter Mirisch
Associate Producer Robert Relyea
Produced and Directed by John Sturges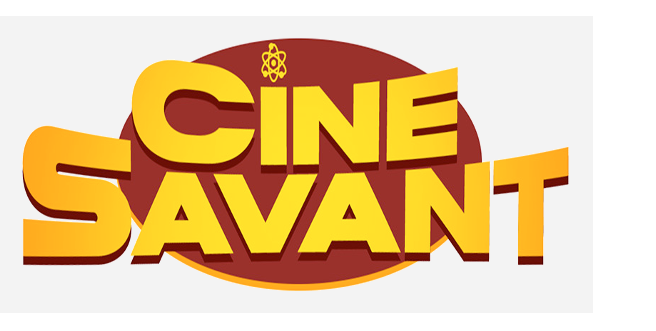 Some vintage 65mm Road Show attractions remain big sellers on home video, but with many other titles the studio bean counters haven't been so eager to invest the extra $$ money required to revive them. UA/MGM's Hawaii, The Greatest Story Ever Told and The Alamo are apparently in this high cost / low projected return category, along with the enormous Mirisch Corporation / John Sturges production The Hallelujah Trail, which only now is finally arriving in a good Blu-ray presentation.
Back in pre-pandemic 2018 an earlier independent disc company had a rough time with this movie, and their Blu-ray somehow got stuck with a terrible video master. This new Kino disc is a vast improvement, thankfully. A full explanation is below.
After his successes The Magnificent Seven and The Great Escape producer-director John Sturges found moviemaking difficult in a changing Hollywood. Top actors like Steve McQueen and Frank Sinatra could now usurp the power and authority that once belonged to producers and directors. But Sturges was inspired by a massive ensemble project: a Road Show western comedy spectacular. Think It's a Mad, Mad, Mad, Mad World but with horses and wagons and cavalrymen and Indians. The major star Burt Lancaster owed United Artists a picture for one third of his going rate. It was a contractual penalty against Lancaster's own company, for going overbudget on his own feature productions.

Director Sturges was genuinely excited by The Hallelujah Trail. He reportedly spent the downtime on the set of his previous film The Satan Bug working out the details. The actors complained that he neglected Satan Bug while laughing it up with editor Ferris Webster and cameraman Robert Surtees over the jokes for his pending super-western.
You must be thinking of the other Sturges.
John Sturges had mastered action films, suspense pictures, and even sentimental movies, but Trail was to be a broad, knockabout comedy. His only experience with comedy was his sub-par Rat Pack movie Sergeants Three. His screenwriter John Gay wasn't exactly a slapstick expert either — his big movies were Run Silent, Run Deep, Separate Tables, and the heartwarming family story The Courtship of Eddie's Father.

Here's a short run-down of The Hallelujah Trail's very busy storyline. In 1867, thirsty Denver miners panic at the thought of an entire winter without whisky. Their alcoholic seer Oracle Jones (Donald Pleasance) is correct when he predicts that a shipment is coming, for the frontier distiller Frank Wallingham (Brian Keith) is indeed en route with forty wagonloads of quality spirits. Wallingham fears a labor strike by his Irish teamsters, led by Kevin O'Flaherty (Tom Stern). When the Indians learn of the shipment, the alcoholic dunderheads Chief Walks-Stooped-Over and Chief Five Barrels (Martin Landau & Robert J. Wilke) argue over which band of braves will capture the Red Man's fair share of booze.
Wallingham demands a U.S. Army escort for his liquor convoy. But the cavalry Colonel Thaddeus Gearhart (Burt Lancaster) is 'under siege' by the Temperance marchers of activist Cora Templeton Massingale (Lee Remick), who has enlisted Gearhart's own daughter Louise (Pamela Tiffin) in her cause. Louise is also seeing Captain Paul Slater (Jim Hutton) on the side, for advanced necking sessions. Cora uses her feminine wiles to induce Gearhart to escort her Temperance ladies to meet the whisky wagon train. Captain Slater takes a second unit forward to make early contact.
Supply Chain Issues.
Several caravans converge on the whiskey convoy: miners, soldiers, Temperance ladies and Indians collide in the middle of a massive sandstorm. There follows a confusing series of flubbed negotiations, double-crosses and kidnappings to determine who shares in the liquid bounty. The teamsters strike and the ladies hold a temperance meeting in an Indian encampment. Colonel Gearhart cannot maintain any kind of order. Oracle Jones and Frank Wallingham join forces in a scheme to sneak some wagons out — through a quicksand bog.

What doesn't work here?  The problem is the need to make everything 'big.' The Hallelujah Trail spins an epic from what is really a one-joke gag. The main idea in William Gulick's novel Super-Sizes Alexander Mackendrick's modest 1949 Ealing farce Whiskey Galore! (aka Tight Little Island). An isolated Scottish isle undergoes comedic misery when wartime rationing curtails liquor deliveries — but they rally for a 'patriotic' salvage action when news arrives that a ship loaded with spirits has run aground just offshore! A nearly perfect entertainment, Tight Little Island is compact enough for its one joke — "There must be more whiskey!" — to remain hilarious for 82 minutes.
Hallelujah leads off with a rollicking Elmer Bernstein overture, after which every scene feels overpopulated, overstated and overly juvenile. Rollicking cavalry comedy worked okay in Sturges' Sergeants Three mainly because we accepted the clowning of the Rat Pack cast. We also love the silly Burlesque- level slapstick in TV's F-Troop, with Sgt. O'Rourke, Corporal Agarn and the 'funny Injun'  Edward Everett Horton as 'Roaring Chicken.'
The Hallelujah Trail is so big and its main joke so thin that most of its charm is used up before the forty-minute mark. Its fans surely enjoy the scale, the giant screen presentation and the antics of Remick and Lancaster — even if Burt must play the stiff straight man to a pack of cartoon caricatures. The proceedings are at all times amusing, but big laughs are few and far between.
When booze humor isn't funny, you're in trouble.
All those talent supporting players are allocated just one joke apiece. The soggy seer played by the great Donald Pleasance is just not funny, as is almost all of the script's drunk humor. Pamela Tiffin had proved her comedy skills with Billy Wilder but this script gives her few laugh lines. Jim Hutton's Captain Slater is so functional, he might as well be Colonel Gearhart's butler. A random trooper is given the duty of mis-translating between English and Sioux, a big part with little or no humorous impact. Were Hutton given that comic business to perform, he might have made something of it.

We aren't bothered that today's PC crowd will reject the show's dated humor. The script follows an older farce definition of feminism: uppity suffragettes may think that prohibition is a good idea, but they're still ruled by emotions and hormones. Activist Cora Massingale reneges on her bargains and makes devious use of her 'feminine advantage.' She turns out to be a phony anyway, hitting the booze for an easy joke. Lee Remick's considerable charm can't make the thin (witless?) jokes seem funny. We also suspect that her surname was intended as a joke on a feminine hygiene product.
The '60s were a big time for lame Injun jokes — awful comic westerns like Texas Across the River abounded with tipsy Indians with funny names. Hallelujah's drunken Indian humor now plays as more stupid than racist. Martin Landau and Robert J. Wilke lead the pack here, but even their parts are underwritten — Landau often just stands around with a vacant look on his face. Sturges is generous with his casting — but Robert J. Wilke and John Anderson's nice underplaying goes for naught.
John Dehner's deadpan narration starts the film off on a good, 'serious' footing, a ploy that soon wears out its welcome. We remember enjoying little bits of business, such as Lancaster flashing his famous shark smile, and a few 'bop on the head' jokes suitable for The Three Stooges. But in the end Hallelujah Trail is 'skit' material that doesn't build to bigger laughs. We end up thinking about the abundant professionalism on screen — the precision of the riders, the many dangerous-looking stunt gags.

That doesn't mean that John Sturges' picture wasn't impressive when new. Filmed in Ultra Panavision 70 and billed as 70mm Super Cinerama, it must have looked incredible spread out to the wide, wide 2.76: 1 aspect ratio. The audio was originally in six-track magnetic stereo. But the box office failure of this and other Road Show  pictures put United Artists off big 70mm productions permanently. Five years later, when Walter Mirisch filmed the big-scale Fiddler on the Roof, it was released in 70mm but filmed in ordinary 35mm Panavision.
The days of Road Show spectaculars soon ended, but not because people disliked the format. Nobody forgets the experience of seeing How the West Was Won in Cinerama, but the movies had to be worth the effort. Lawrence of Arabia is a life-changing experience but Ice Station Zebra simply isn't. The sub-par 70mm shows Custer of the West and Krakatoa East of Java didn't even give viewers a good time for their money. The Hallelujah Trail is high-quality goods, yet seems a modest idea blown up all out of (Road Show) proportion.
John Sturges' directing career never recovered. His Hour of the Gun is a genuine masterpiece that unfortunaely sank without a trace. From then on he was mostly a director for hire. Time has not been kind to Ice Station Zebra, Marooned is terrible, and of his remaining pictures only Joe Kidd shows some of Sturges' former flair for taut, efficient thrills.
The Hallelujah Trail is a knockout of a production. We who love Road Show movies will find reasons to like it — if only to enjoy all those favorite actors doing their best to generate laughs. The giant-vista scenery will please western fans, that's for sure. Would I laugh with an audience in a theater?  I'm not sure I would.
---

The KL Studio Classics Blu-ray of The Hallelujah Trail will please fans of John Sturges, Burt Lancaster and massive Road Show spectaculars. MGM fully remastered the film in 2018, working with the 35mm non- Road Show version, but adding the Overture, Intermission and Exit music that up the running time by several minutes. Original 70mm Road Show prints carried 6-track audio, and the 5.1 surround track on this disc was reconfigured from it. Also present is a lossless 2.0 stereo track.
Before MGM undertook its HD remastering effort Olive Films released a disappointing Blu-ray. It simply uprezzed the then-current standard definition master, the same master used on an old laserdisc. It goes without saying that Kino's disc completely eclipses what we've seen and heard before. This remaster is sharp, with excellent color — all those dazzling 'big sky' location setups will please the eye. Lee Remick's beauty pops off the screen, and Robert Surtees maintains full control of the nighttime visuals as well. Elmer Bernstein's rousing score stresses adventure; the main theme is more than memorable.
In a few shots we see actors tightly framed on the left and right. This may have occurred in the conversion from 70mm Ultra Panavision to regular 35mm Panavision, trimming the original extra-wide 2.76:1 aspect ratio down to 2.35:1 . I saw only one very minor quality issue. Isolated shots in one scene have what looks like water damage on the left extreme of the frame. It comes and goes very quickly.
And the Road Show's unseen 9 minutes?
We asked what the 'missing' material in the unrestored Road Show version might have been. One unofficial source says the majority of cuts made were short trims, usually at the beginnings or ends of scenes. But slightly larger cuts were made in the episode when the Native Americans take some of the women hostage. A second unofficial source describes the added content as mostly small bits and mostly in the second half. But also a few epic money shots that would be impressive if reinstated — wide vistas with wagons and riders across and deep into the frame. Plus a few funny exchanges between Lancaster and Remick and some amusing bits with Donald Pleasence. The scene with Whit Bissell goes on for another minute or so.  *
Kino's disc producers have put together an audio commentary with two capable experts, Michael Schlesinger and C. Courtney Joyner. The joking attitude of their intro immediately gives way to a constant flow of information and insight. Two-point-five hours is a real haul for a commentary, but they fill the time with ease. Having 25 notable performers to profile helps. We also get good production information, a mini-lesson about producer-director John Sturges, and plenty of inside talk about Sturges' creative collaborators.
The pair keep the track light and entertaining. They each have industry backgrounds that brought them in contact with people that worked on Trail, and Schlesinger taps memories of his personal friendship with more than a few. They wisely spend the time pointing out the show's positive values, and when it comes time for a wrap-up, stay honest by letting a quote from John Sturges say that the movie 'just didn't work.'
The theatrical Trailer included doesn't inspire confidence that Trail is a must-see item. It feature an impressive shot of a runaway wagon vaulting into the air over a cliff. A much-repeated story from the shoot is that a stuntman lost his life when a wagon stunt went wrong . . . could it have been this bit of spectacular action?
Reviewed by Glenn Erickson
---
The Hallelujah Trail
Blu-ray rates:
Movie: Good – (Redeemed by excellent encoding)
Video: Excellent
Sound: Excellent 5.1 Surround and Lossless 2.0
Supplements:
Audio Commentary with Michael Schlesinger and C. Courtney Joyner
Theatrical Trailer.
Deaf and Hearing-impaired Friendly? YES; Subtitles: English (feature only)
Packaging: One Blu-ray in Keep case
Reviewed: November 26, 2022
(6839hall)
*  It's a Mad, Mad, Mad, Mad World has been restored in 70mm for special theatrical presentations, but not at its original Road Show length. The Criterion Blu-ray splices in a number of recovered scenes in lesser quality. Several other Road Show versions of UA films have also not been restored, such as Hawaii (actually filmed in 35mm), The Greatest Story Ever Told and The Alamo. The non- Road Show Alamo has been restored, and some Blu-rays have been released in Europe. At least one 'fakes' a Road Show version by combining the HD remaster with sections of uprezzed standard-def footage.

Visit CineSavant's Main Column Page
Glenn Erickson answers most reader mail: cinesavant@gmail.com

Text © Copyright 2022 Glenn Erickson