Every once in a while a movie makes me think, 'this one's too good to review, just tell them to see it and they'll understand.' John Cusack is a penny-ante small stakes cheat, his girlfriend Annette Bening hooks on the side while seeking a partner for 'long cons,' and his mother is an operative for the Mob, placing large bets at the race track to manipulate the odds on select horses. Each worships the 'left-handed form of human endeavor' and depends on it to the degree that human trust just can't be maintained. Paramount's plain wrap re-issue touts the film's four Oscar nominations; the Stephen Frears film is the best adaptation yet of a Jim Thompson crime novel.

The Grifters
Blu-ray + Digital
Paramount
1990 / Color / 1:85 widescreen / 110 min. / Street Date July 27, 2021 / 13.99
Starring: John Cusack, Anjelica Huston, Annette Bening, Pat Hingle, J.T. Walsh, Noelle Harling, Charles Napier, Henry Jones, Sandy Baron, Gailard Sartain, Stephen Tobolowsky, Jeremy Piven, Frances Bay, Steve Buscemi, Billy Ray Sharkey.
Cinematography: Oliver Stapleton
Production Designer: Dennis Gassner
Costume Design: Richard Hornung
Film Editor: Mick Audsley
Original Music: Elmer Bernstein
Written by Donald E. Westlake from the novel by Jim Thompson
Produced by Robert A. Harris, Jim Painter, Martin Scorsese
Directed by Stephen Frears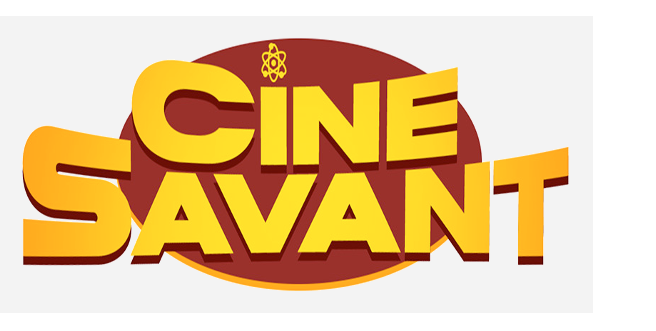 I'm not kidding: if you like hot-blooded, sharp-tongued crime pictures and haven't seen Stephen Frears' The Grifters, don't even read this, find a way to see it first. Several Stephen Frears pictures are superior dramas that hold our attention tightly; this crime thriller from the acid-tipped pen of Jim Thompson is a masterpiece of gripping storytelling.
The Grifters is genuinely dark, not just film noir dark and certainly darker than neo-noir dark. The best adaptation of Jim Thompson to date, it grabs audiences the way Thompson's pulp-nasty crime tales keep us glued to every page. Thompson wrote in the tradition of hardboiled detective fiction. His most celebrated pulp thrillers pull us into the minds of deranged and deluded misanthropes, deputy sheriffs who think they're getting away with murder and hardened criminals that think a big heist will lead to an escape to a better life. Trapped in perverse lifestyles or warped by their inner demons, his characters conduct cynical ongoing inner commentaries that reflect their maladjustment to life. This particular story qualifies as great literature, in 200 pages sold for 50 cents at the dime store. Thompson's slightly stylized, acidic dialogue transfers well in author Donald E. Westlake's screenplay, which makes some significant and useful changes to the characters and storyline.

We know we're in for a great crime thriller from the first baleful notes of Elmer Bernstein's superb music score. The narrative has what A.I. Bezzerides called a 'mousetrap' quality: few moving parts but all perfectly organized to produce the desired result. You can't remove a component or rearrange the chapters; it's irreducible.
Despite having no visible source of income young Roy Dillon (John Cusack) keeps a low-rent apartment near downtown Los Angeles and has his own car. He's a classic petty grifter, a short-con operator cheating at cards and short-changing bartenders. Roy learned his sleazy trade from the old-timer vagabond Mintz (Eddie Jones); he uses his good looks and friendly manner to prove himself smarter than other people, who he considers squares and suckers. Living quietly, Roy revels in his secret status as a misanthropic parasite.

Roy's mother Lilly (Anjelica Huston) bore him when she was very young. She works as a racetrack odds manipulator for the Mob, a job that the vicious gangster Bobo Justus (Pat Hingle) won't let her quit. Lilly is running a big risk, skimming from her operating funds to accumulate a cache of 'escape' money: Bobo's men watch everything, and if she's caught she'll be killed.
Roy's girlfriend Myra Langtry (Annette Bening) is basically a hooker but is always on the prowl for any opening for a potential swindle; she finds Roy attractive but is likewise pathologically focused on cheating people. She's most proud of several years spent working with Cole Langley (J.T. Walsh), a major con-man who mounted elaborate charades to bilk investors like Glouster Hebbing (Charles Napier) for hundreds of thousands of dollars. These days Myra is scraping by. Her attempts at little cons usually fall back on selling her body instead, as when the rent comes due. She instantly intuits that Roy and Lilly aren't on the square, and when the opportunity arises wastes no time figuring out how to separate Lilly from her illicit nest egg.
The Grifters gets into gear when Roy suffers internal injuries inflicted by a bartender who sees through one of his cheap tricks. That brings Lilly and Myra together, and sparks fly — each woman is possessive, with a deep mean streak. Despite being very bad people all three of these grifters can be charming, which is of course the story's appeal. Each runs a risky, walk-a-tightrope life and each maintains basic secrets. As the most needy of the three, Myra uses all her 'talents' to find her In, her wedge, her angle. She's a seductive leech competing with a remora and a barracuda. Thompson's story boils down to a primer on the evil some people will commit in order to subsist without a 'straight' job in a society based on money.

Today's audiences often react to hardboiled noir dialogue as if it were intentional comedy, even at Film Noir festivals. Although they love and applaud Out of the Past, its clever lines elicit howls of 'knowing' laughter. I don't know exactly how The Grifters gets away with it, but its hardboiled patter never seems forced or artificial, as do some self-aware neo-noir attempts at pulp profundity. The words are stylized, but not parodic: "You're working some angle, and don't tell me you're not because I wrote the book!"
With no extraneous narrative detours Thompson's 'annihilating melodrama' progresses in simple steps, each as logical as Bezzerides' mousetrap simile. Lilly's episode with the scary Bobo Justus is a harrowing ordeal. We don't need to see the gangster again to fear his retribution. In that one scene actor Pat Hingle bests his superb performance in Elia Kazan's Splendor in the Grass. J.T. Walsh's unhinged con artist Cole personifies Greed taken to an extreme; it's clear that Myra Langtry's notion of heaven is the pure, selfish decadence of the lifestyle they shared together. Stephen Tobolowsky, Gailard Sartain and Charles Napier are three suckers for Lily's oversexed come-ons. She easily steamrolls weak men with the promise of sex that most men only dream of.
Myra's relationship to Roy is frightening because she can do the same with almost any man: she's a master at convincing men that they mean something to her. Roy accepts her at face value but is not interested in a permanent relationship, as that's counter to his loner philosophy. And although Roy seems young and green, Myra is a fool thinking that he'll succumb like one of her suckers. When he hears the wrong words, Roy's defenses go up… he trusts nobody and no-one, not even his own mother.

The Grifters' relationships move into even more uncomfortable territory. Frears and his actors manage one of the few believable, un-forced incestuous streaks I've seen in a movie. Lilly ignored and abandoned Roy emotionally when he was a child, which accounts for his cosmic-level distrust of people and perhaps also his drive to strike back at the world in general. The hurtful exchanges between mother and son never seem to stop, but for a moment a reconciliation seems possible. Is Roy going to suggest that they escape their dangerous lifestyles together?  The story instead dives into full-on panic mode. The tragedy is that the more experienced Lilly proves just as wickedly unstable as Myra. When really desperate she'll pull the same tricks that Myra does, and on her own son. All of a sudden the menace of Elmer Bernstein's music seems even deeper. It's one of his best scores.
John Cusack is mainly known for characters with a hipster charm, but I'll take The Grifters as his performance that impresses me most. Roy Dillon must consciously manufacture a daily persona, and even fakes a 'gentleman' act for the seedy apartment manager (Henry Jones). We can see how hollow he is inside. Just as Lilly's thoughts never stray far from that secret compartment in the trunk of her car, Roy's existence is tied up with those awful clown pictures on his wall. Maybe in a way we've all sold our souls for money, but Roy and Lilly make the tragedy explicit.
Lilly's filmic exit seems an interesting take on one of the final shots from John Huston's The Maltese Falcon:

A quick comparison of book and movie shows Donald E. Westlake's few but pertinent changes. In an attempt to push Myra out of the picture, Lilly tries to set Roy up with his affectionate nurse (Noelle Harling). The shift in time from 1963 to 1990 means that the nurse cannot be a victim of medical experiments from a concentration camp, as she is in the book. That wrinkle sounds a bit extreme anyway. But the perverse Jim Thompson spin is still there, with Lilly casually pimping for her son in the name of motherly love.
In the book Myra only dreams of wild cons that could bankroll an extravagant lifestyle. Myra is such a flagrant liar, perhaps we need to ask ourself if the whole 'Cole' backstory isn't just Myra's lie, part of her ruse to separate Roy from the money she's sure he has stashed somewhere. After all, her tale about a stock swindle is identical to the storyline from the hit movie The Sting. (The idea of a possible 'lying flashback' only occurred to me now — the joke's on me if I am the only viewer who didn't see it immediately, thirty years ago.)
Martin Scorsese produced with his frequent partner Barbara De Fina and the film restoration expert Robert A. Harris. Variety once described Scorsese as 'a maker of films about people we wouldn't like to know.' Stephen Frears is slightly warmer and less academic in his filmmaking, in that we care dearly for some of these sordid characters. They're dangerous, survive-at-all-costs crooks, but they make themselves attractive, charismatic. They have to, it's the major part of their scams.
The end of the film returns to an ordinary nighttime view of L.A.'s Wilshire Boulevard, which in this context comes off as coldly indifferent to the anguish of the lone driver in Roy's junky used car. Thanks to crime thrillers, images of city lights at night now seem sinister. Title designer Julian Rothenstein stays away from crime movie graphic clichés and instead lends the main titles a real Jim Thompson pulp veneer — this is a Hard city with Bad people doing Bad things. The Grifters is faithful to Thompson, and surely the best thriller of its kind.
---

Paramount Home Video's Blu-ray + Digital of The Grifters is a fine HD encoding of this very favorite hardboiled thriller. The disc also carries logos for Lionsgate and Miramax. Stephen Frears' frequent cinematographer Oliver Stapleton flatters the cast at all times, and brings a low-rent reality to cheap apartments and motel rooms, as well as the racetrack and Bobo Justus's mansion. To this writer his Amtrak scenes feel like a documentary. A vivid memory from the middle 1980s is taking kids home from San Diego's Sea World, only to have the train become a loud party after the stop at Del Mar, when the cars filled with drunks and their floozies, all returning to L.A. from the horse races.
There was an earlier Blu-ray with some extras, but Paramount's disc has nothing, and not even English subtitles. Originally sourced from Miramax, perhaps they took the master as they found it. Nowhere is any remastering noted, so the very good encoding could be identical to the earlier disc. On the other hand the price for this disc was definitely right, even without using my crooked talent for shortchanging online sellers, nyah ha ha.
That leaves room for some parting mansplaining information: besides his highly recommended novels, Jim Thompson made major contributions to two Stanley Kubrick classics: the dialogue for The Killing and shared credit for the screenplay of Paths of Glory. Some flops have been made from Thompson's books but also a few real winners — the best adaptations in addition to The Grifters are Bertrand Tavernier's Coup de torchon and James Foley's After Dark, My Sweet. Other twisted Stephen Frears crime fables include the superior The Hit and Dirty Pretty Things. Both After Dark, My Sweet and Dirty Pretty Things are in dire need of remastered Region A Blu-rays!
Reviewed by Glenn Erickson
---
The Grifters
Blu-ray + Digital rates:
Movie: Excellent
Video: Excellent
Sound: Excellent
Supplements: none.
Deaf and Hearing-impaired Friendly? N0; Subtitles: None
Packaging: One Blu-ray in Keep case
Reviewed: September 3, 2021
(6564grif)

Visit CineSavant's Main Column Page
Glenn Erickson answers most reader mail: cinesavant@gmail.com

Text © Copyright 2021 Glenn Erickson