François Truffaut goes deep and morbid adapting a Henry James story about a man who chooses to 'devote himself to his beloved dead.' He builds an altar-shrine to a departed bride and comrades that didn't survive the Great War. A sympathetic woman considers aiding him, but his obsession keeps choosing life-negating directions. It's a weird, morbid but highly understandable tale from the edge of the fantastic. The cinematographer is Néstor Almendros; the film is part of a 4-title François Truffaut Collection.

The Green Room
Blu-ray
KL Studio Classics
Part of Kino's François Truffaut Collection, with The Wild Child, Small Change and The Man Who Loved Women
1978 / Color / 1:66 widescreen / 94 min. / Street Date February 14, 2023 / La chanbre verte, The Vanishing Fiancée / available through Kino Lorber / 59.95
Starring: François Truffaut, Nathalie Baye, Jean Dast´, Patrick Maléon, Jeanne Lobre, Antoine Vitez, Jean-Pierre Moulin, Serge Rousseau, Annie Miller, Nathan Miller, Marcel Berbert.
Cinematography: Néstor Almendros
Production Designer: Jean-Pierre Kohut-Svelko
Costume design: Monique Dury, Christian Gasc
Film Editor: Martine Barraqué
Music themes from: Maurice Jaubert
Assistant director: Suzanne Schiffman
Written by François Truffaut, Jean Gruault from novellas by Henry James
Produced and Directed by François Truffaut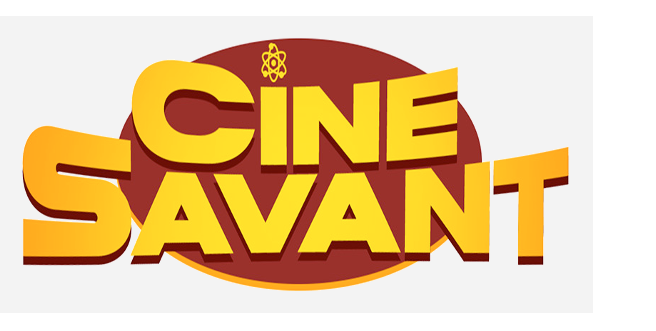 It's good to be able to see François Truffaut's The Green Room in such quality — our first viewing was a blurry, dark copy on Los Angeles's old Theta Cable "Z" Channel, and the version seen on a solitary TCM cablecast wasn't much better. At full 1080p, Blu-rays can approximate the 'looks' of unusual pictures. Always dark and sometimes even darker, The Green Room feels right on Kino's new disc.
The release is actually a part of a four disc set, with Truffaut's better-known '70s arthouse hits The Wild Child, Small Change and The Man Who Loved Women.

The Green Room is not the kind of movie to draw a big audience, and even though it was praised by crities, we're told that it did little business. It's an obsessive rumination on the waste of a morbid outlook on life, based on a short story by Henry James, who often wrote about lonely people and lives spent in frustrated isolation. James books have become noted movies. Frank Lloyd's Berkeley Square (1933) is a kind of time travel story. Martin Gabel's Venice-set The Lost Moment is from The Aspern Papers, and William Wyler made a much-honored version of Washington Square as The Heiress. Jack Clayton's The Innocents, from Henry James' The Turn of the Screw is classic psychological horror.
François Truffaut spent six years with writer Jean Gruault trying to launch The Green Room; one of its proposed titles was The Vanishing Fiancée. It's based on James' acclaimed short story The Altar of the Dead, with ideas taken from other James writing, the novella The Beast in the Jungle and the short story The Friends of the Friends aka The Way It Came. A man rejects friends and a social life, preferring to commune with his beloved dead. Nothing supernatural occurs, but his obsession is almost as unhealthy. The man focuses on a kind of 'mortality despair,' a kind of spiritual necrophilia.

Truffaut produced the movie himself, and it's easy to believe that backers would be doubtful about such a dark, unhappy story with no romantic angle. Truffaut takes the difficult role of an emotionally maladjusted leading character. He receives fine support from Nathalie Baye and Jean Dast as sympathetic, patient associates.
Journalist Julien Davanne (Truffaut) excels in obituaries. He works for a provincial paper called The Globe, shuns his co-workers with formal courtesy and remains a mystery to his editor (Jean Dasté). He lives with a housekeeper and a half-adopted mute boy, Georges (Patrick Maléon). Davanne has no friends. He often will not answer the phone, easily angers, and takes offense in ways that his editor doesn't understand.

Davanne behaves this way because he's living in a unchanging state of disturbance over the subject of death. Ten years have passed since he lost most of his friends in WW1. He returned intact and married, but his bride Julie died very soon thereafter. Davanne has never accepted the notion that one must 'move on' after a death. He feels guilty for surviving the war and resents those that 'selfishly' choose to forget.
Julian Davanne is really living in a sort of self-exile. Refusing to let go of Julie, he has set aside a 'green room' in his house to display memorabilia of their short life together. He's coldly unforgiving of those he feels have wronged him. Davanne refuses to meet with an old friend, another widower who has 'ruined everything' by choosing to remarry. He refuses to write a fair obituary for a politician friend who has died, Paul Massigny. When asked why he talks about some vague betrayal by Massigny, that 'robbed Davanne of his faith in people.'
Is there hope for Julien Davanne?  He is intrigued by the kindness of piano teacher and auction clerk Cécilia Mandel (Nathalie Baye of Day for Night) when she helps him retrieve a ring that had once belonged to Julie. He also sees this gracious young woman at the cemetery when he visits Julie's grave. Cécilia likes Davanne's seriousness but is put off by his inflexible attitude. He makes it obvious that there can be nothing between them, even as they are drawn to each other.
After breaking off once or twice, Davanne interests Cécilia in a 'great project.' A fire has scorched his Green Room, so he secures permission to restore a ruined chapel in the graveyard, to create a personal shrine for his beloved dead. Candles will be kept burning for each lost soul. Cécilia has agreed to add her beloved dead the shrine when Davanne discovers that an important dead person in her past is none other than Paul Massigny, who Davanne rejects out of hand. At what point does a spiritual obsession become incompatible with living?
Julien Davanne seems incapable of interacting with most people around him. He abuses his editor, a thoughtful and sweet humanist. He gets along with the mute boy Georges (Patrick Maléon), perhaps because Georges doesn't object to his odd behavior. Julien connects with Cécilia because she shares with him her thoughts about spirituality. Just as Davanne thinks himself connected to his beloved dead, she had a vision of her father at the moment of his death far away. (An idea said to be incorporated from Henry James' The Friends of the Friends).
Davanne insist on fixating on things normally thought morbid. Graveyards allow people the illusion that their loved ones 'are where they belong' but Davanne has this need to join his lost Julie in the crypt. We're told that this notion of wasting one's life aligns with Henry James' story The Beast in the Jungle, about a 'waiting' man who avoids present-tense experience. Truffaut said his intention was to critique the Julien Davanne character as being anti-life, destructive: his necrophiliac obsession almost draws Cécilia into the same vortex of self-denial.
The visuals brighten when Davanne unveils his completed shrine, a room of photographs and mementos, filled dozens of candles. Julian says that each is for a particular loved one. Davanne believes that his effort and thoughts will cross the mortal barrier and keep the dead 'alive.' When he leased the chapel, the Bishop's secretary worried that Davanne wanted to establish some kind of religious sect. The morbid shrine concept does sound like ancestor worship gone out of control.

The germ of a visual motif.
Henry James 'forest of candles' imagery may have been appropriated by Fritz Lang and Thea von Harbou for their 1921 fantasy Destiny. Death maintains a vast room of candles, each representing a fragile human life waiting to be snuffed out. Identical imagery appears in the B. Traven/Roberto Gavaldón fantasy Macario, filmed in 1960. The glowing lights of Davanne's personal shrine contrast nicely with the everyday drabness of his house and the office of The Globe. It takes bright personalities like Cécilia to bring light to the world … but Davanne will not invest his full trust in anyone living.
Truffaut and his co-screenwriter Gruault reference the tragedy of the post-Armistice Lost Generation — Julien Davanne's shrine is his way of dealing with Survivor Guilt. Ironically, the New Wave director Truffaut's The Green Room is 100% in accord with films by older French directors that he and Jean-Luc Godard 'invalidated' as artistic and cultural deadwood. The director they most ridiculed was Abel Gance, whose J'accuse is an emotional (hysterical) expression of the same kind of guilty obsession that haunts The Green Room's Julien Davanne. In Gance's movie, the dead are so outraged that their sacrifice has been forgotten that they rise from their graves.

Truffaut taps at least one more classic film reference. At one point Davanne decides to commission the fabrication of a lifelike full-sized figure of his beloved, lost Julie. Unlike Pygmalion, he doesn't at all like the result, leading to a situation that suggests Luis Buñuel's provocative Ensayo de un Crimen aka The Criminal Life of Archibaldo de la Cruz. The surrealist hero of that weird movie turns a mannequin into a copy of a woman he desires, only to experience an intense sexual frustration. If one extends the thread, a connection can also be made to the perverse 'substitute woman' theme in Hitchcock's Vertigo.
Perhaps Julian Devanne should leave France and move to a rural Mexican town: the Mexican festival Día de los Muertos builds shrines to beloved dead relatives, and celebrates them with positive, life-affirming iconography. . . but alas, only for a few days each year.
The Green Room concludes like a short story. It's not wholly satisfactory ending, but it feels like a heartfelt original that addresses unspoken tensions in 'the human condition.' Our emotional relationship to mortality can default to the position of 'Let's think about that later,' and guilt can accumulate no matter how we deal with death in our loved ones. We may deny death, but Julien Davanne's philosophy denies life. It's normally horror movies that allude to such ideas, with their fantasy allusions. Truffaut's film is direct, in the same way that Val Lewton's non-supernatural The Seventh Victim is direct. Lewton's morbid story of existential defeat and desired suicide, also explores the theme of The Denial of Life.
François Truffaut plays Julien Davanne with a stubborn intelligence, communicating the ideological fixation of a man who can't be reasoned with. Nathalie Baye's Cécilia offers a healthy alternative, a life-affirming attraction toward truth and the possibility of personal happiness. We're most worried when Cécilia supports Davanne. When she announces that he's inspired her to think in new terms, we're afraid that he's going to pull her into some an insane, horrible suicide pact, like the mad artist in Masumura's Moju.
---

The KL Studio Classics Blu-ray of The Green Room is an excellent encoding that allows us to appreciate cinematographer Néstor Almendros' delicate lighting. He reportedly lit the shrine interior only with the candles we see. Maurice Jaubert's music score stays out of the way for most scenes, so as not to give away the game. The reveal of the Shrine Room brings in the major, triumphant theme.
We're told, by the way, that the photographs in Truffaut's beloved dead shrine belong to friends, famous writers and even some directors. When Davanne explains a photo of an Englishman who moved to France, we could well be looking at a photo of author Henry James. The film's overall art direction is excellent. The rooms look lived-in, especially the stuffy newspaper office with its workspace cubicles and stacks of paper. We see bits of a clerical office, a police station, and a funeral parlor where Davanne tries to comfort a friend who has just lost his wife.

A trailer is present for The Green Room, but it has no subtitles. Kino has no other extras.
The other films in the François Truffaut Collection are much more familiar. The Wild Child (L'Enfant sauvage, 1970) also stars its director; it's a B&W period docudrama about an historical researcher who conducted a study of a feral child. Small Change (L'Argent de poche; Pocket Money, 1976) is a rumination on children, the innocence of childhood and child abuse. The film is tender, undestanding, and even quirky, with one or two odd near-fantastic moments. The Man Who Loved Women (L'Homme qui aimait les femmes, 1977) feels semi-autobiographical. It's a droll comedy-drama about the memories that numerous women have of the same man when they gather at his funeral. Truffaut casts a string of actresses from his previous films — is the implication that they all slept with him?  All four films are sourced from MGM.
Reviewed by Glenn Erickson
---
The Green Room
Blu-ray rates:
Movie: Excellent
Video: Excellent
Sound: Excellent
Supplements: trailers.
Deaf and Hearing-impaired Friendly? YES; Subtitles: English (feature only)
Packaging: One Blu-ray in Keep case
Reviewed: February 21, 2023
(6887vert)

Visit CineSavant's Main Column Page
Glenn Erickson answers most reader mail: cinesavant@gmail.com

Text © Copyright 2023 Glenn Erickson