The Galbraith Puppetoon Interview

It's a guest article by author and long-time associate Stuart Galbraith IV, an interview with Arnold Leibovit, the man behind an impressive, on-going restoration of the animation legacy of George Pal. The beloved producer-director persists as a fan favorite. All know his famous sci-fi pictures but the revival of interest in his fantasy replacement-animation 'Puppetoons' is well underway.
CineSavant Guest Article by Stuart Galbraith IV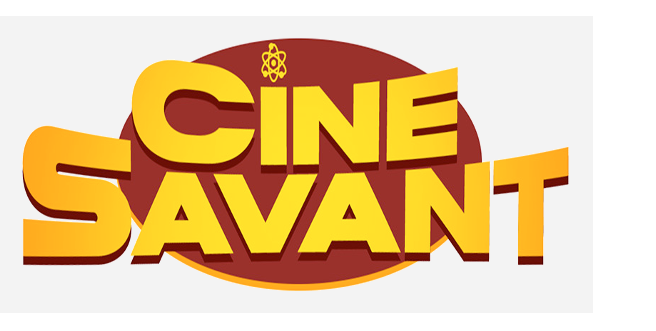 Sometimes it takes a one-man army to preserve and resurrect movies the big conglomerates have forsaken. Think Dave Strohmeier and his efforts to preserve and give new life to the original Cinerama films, or Bob Furmanek's 3-D Film Archive. While they'd be first to insist they were fronting a team of restoration experts and myriad financial backers, without them would the films they champion ever have seen the light of day, or would they still be languishing in warehouses, slowly deteriorating into nothingness?
The feature films of Hungarian-born producer George Pal (1908-1980) may be less obscure, but Arnold Leibovit has, like Strohmeier and Furmanek, kept Pal's legacy burning brightly. I first saw Leibovit's feature length documentaries, The Fantasy Film Worlds of George Pal (1985) and The Puppetoon Movie (1987) back in the eighties on, I think, VHS tape, never imagining Pal features like The War of the Worlds (1953) would eventually be restored to their original glory and released in high-definition versions one could project onto big-and-wide home theater screens.
The glory of Pal's Puppetoons, one-reel color short films featuring three-dimensional models brought to life primarily by replacement animation, are lovingly presented in Leibovit's documentary, but it wasn't until a preservation festival at the UCLA Film & Television Archive 20-odd years ago that my appreciation of Pal's accomplishments really cemented. The couple shorts shown, on original 35mm nitrate film stock, just dazzled. The animation was so perfect, the carved wooden figures took on the liquidity of mercury. Other visual trickery left me wondering how certain shots were accomplished (Pal always referred to them as "trick films"), and the Technicolor hues were so rich my eyes literally watered, trying to absorb all the primary colors onscreen.
Yet, as beautiful and imaginative as they were, the Puppetoons never enjoyed the visibility of the cartoon shorts of Walt Disney, Warner Bros., and others. They were shown on television for a time, in syndication, then largely disappeared. Pal didn't crank out Puppetoon shorts in the numbers other animation factories did (less than four dozen American shorts in all, following about two-dozen made in Europe). Worse, short-sighted political correctness probably would also have held them back, if not for Leibovit.
Thirty years ago, when I was a film reviewer and video columnist for a mid-size newspaper, I often received in-person inquiries from people wondering why this or that film wasn't available anywhere. The most requested titles were Disney's Song of the South (of course) and episodes of the 1950s Amos & Andy TV show. Better than three-fourths of these inquiries came from African-American readers.
About half of Pal's Paramount-made Puppetoons revolve around a naïve young African-American child named Jasper and featured Professor Scarecrow, a stereotypical black scam artist. While these and other shorts include, by present-day standards, racial stereotypes they also predominately draw from the tradition of African-American folktales and done with obvious affection, Pal himself calling Jasper "the Huckleberry Finn of American folklore." Are they racist films? On one hand, that's not really my call to make, but I would argue malice toward African-Americans was hardly Pal's intent and his obvious love of the characters would seem to indicate precisely the opposite. At a time in Hollywood when there inarguably was incredibly racist content in films (think Gone with the Wind, or the depiction of Japanese throughout the war), Pal's Jasper shorts presented an honest, sweet-natured, everyday child who happened to be black. Though Leibovit's liner notes state "There is no excusing these depictions that reinforced stereotypes that should never be repeated" and acknowledges the criticisms made by African-American publishers of the time, he also notes the praise Ebony magazine heaped on Pal's John Henry and the Inky Poo and Pal's frequent celebration of black popular culture through his use of talent including Rex Ingram, Duke Ellington, and Louis Armstrong.
Leibovit's The Puppetoon Movie, Volume 2 is more than three hours-worth of Pal magic, including a purposely jumbled selection of both Pal's Hollywood Puppetoons with earlier material made in Europe. Due to the extreme rarity of some of the shorts, the image quality varies, ranging from good to extraordinary, with much in the latter range. In addition to cooperation from Paramount and the UCLA Film and Television Archive, Leibovit credits myriad archives, laboratories and technical facilities, including the British Film Institute, the Library of Congress, Netherland Institute of Sound and Vision.
But overall the quality of these video transfers is even better than Volume 1, and there's a more tantalizing variety of material. The best-looking shorts, those released in Technicolor and culled from the original black-and-white nitrate separations or theatrical prints, have the same startling impact I experienced all those years ago at that UCLA screening. The replacement animation (also known as "series animation"), requiring a mathematician's precision and a gaggle of Geppetto-like artists, is almost mind-blowing at times, necessitating an enormous number of separate figures (sometimes more than a hundred), all very slightly different from one another, to show, for instance, five seconds of a character simply walking down a road.
Volume 2 has its share of surprises which I won't reveal here, suffice to say this set is by no means limited to hardcore animation buffs, but rather something that can be savored and enjoyed by the entire family.
I interviewed Arnold Leibovit by email and ZOOM in December 2020:
Galbraith: It seems everyone who ever encountered George Pal in the flesh can't say enough nice things about him, particularly in terms of his sweet and gentle nature. Could you expand on this? What specific qualities as a person did he have that made him so?
Leibovit: All I can say is there were few like Pal. You are correct, he was not only admired but truly loved by everyone. I think it was its self-effacing quality, his sense of humor, his Hungarian charm, his special way of allowing others to freely offer their creative ideas and not get in the way with much of an ego. I certainly experienced that while with him.
He was a bit of the renaissance man in the sense that he could do everything. He was the artist, the animator, the cartoonist, producer, director – he seemed to do it all. Plus, he was also the head of three animation studios for nearly 20 years before he ever made a feature film. And he accomplished that at very early age. Pal worked at UFA Studios in Germany and became the head of the animation department at only 21 years old. Staying one step ahead of Hitler he went from country to country making animated films landing in Eindhoven, Holland when The Philips Company sponsored his making commercial story films for them. Pal set up largest dimensional cartoon factory in Europe which lasted for 7-8 years. His Puppetoons, as he dubbed them, were dazzling commercial trick films using stop-motion animation and cel animation and were shown in movie theaters just like commercials are seen on television today. They were a big hit, so much so that Pal was called The Walt Disney of Europe. And then he repeated that again in the United States when Paramount Pictures offered him a deal to make his Puppetoons in the United States and that lasted for nearly a decade.
Galbraith: Was he too sweet-natured for his own good, in terms of being a producer unable to sell his many unrealized projects later on, or in fighting or more adequate budgets in his Paramount and MGM years? Would a more aggressive, less-sweet man have been more successful?
Leibovit: I think it was his sweetness that allowed for his actually large creative output. I mean some 80 Puppetoons between Europe and the United States, 14 feature motion pictures, commercial and industrial films – that's no small potatoes. In Hollywood at the time few filmmakers were dedicated to sci-fi and fantasy and when he hit it with his early pictures everyone came to him with projects. He was the go-to person in Hollywood for the genre. So, part of it is he had a large arsenal of projects from the top thinkers in sci-fi fantasy. So that's one thing.
The other was the movie industry didn't fully understand the genre of sci-fi & fantasy which were the ones Pal developed. To them, it was kids stuff, comic book, not for adults. The studios knew westerns, war films, musicals, stage plays but sci-fi and fantasy was a total mystery to them. Pal's chosen type of stories were really a step child to other genres the studios seem to be comfortable doing. Pal's ideas were often strange and eluded them and simply rejected his projects. So, the bigger issue Pal fought against was the unfamiliarity of the genre – not yet popular in the public conscious. Pal knew from the very beginning it took years for the industry to catch on and catch up. And that's what Pal the pioneer, the innovator did – he was clearly a visionary – ahead of their time. Today these types of films are the most commercial the film industry has ever known. Those westerns and war films and musicals became the B picture and Pal's vision became the A pictures of today.
And you have to remember Pal didn't just make independent sci-fi. His When Worlds Collide, The War of the Worlds, for instance, were made on an epic scale with bigger budgets associated with the genre and in Technicolor not B-picture in black-and-white with small budgets. He was the first to bring the science fiction fantasy film to a mass audience. He really was the George Lucas and Steven Spielberg of his day. The stamp that he put on the genre – forever changed it. Pal influenced legions of others that would follow in his footsteps – artists, authors, filmmakers, even astronauts.
Kerry O'Quinn, the publisher of Starlog magazine wrote: "Creative people seldom see all the ripples they create during their lifetime, and they never see all the ways in which their work affects other people and inspires others to achievements that otherwise would never exist. Thanks, George Pal, for tossing your own, personal, creative pebble into the waters of the world."
Galbraith: Many years ago, the late Bill Warren told me a story I recall also mentioned briefly in one of your documentaries, about a retrospective screening of the Puppetoons, where Pal was very concerned they would not be well-received and/or audiences might be offended by racial aspects of the Jasper shorts. If I'm remembering this right, Bill said Pal almost had to be pushed onstage, but that the thunderous ovation he received so shocked him that it reduced him to tears. Is that accurate? If so, could you expand on that evening?
Leibovit: It's true. The then-LA Film Festival FILMEX invited Pal to screen his Puppetoons for an event near MGM in Culver City. George was surprised that anyone would go or even remember his Puppetoons after so many years. After the screening he was met with a standing ovation and Pal on stage was so moved he wept.

It was later said that Pal was the Father of Science Fiction and Fantasy in Modern Film but the Puppetoons was really his true love. It was the thing that after all drove him to make films. Pal was born to an actors family in Hungary and said he didn't want to have anything to do with the stage. But, believe me, the stage found him. He was a natural born showman. Pal grew up in Europe with the fairy tales. He saw cartoons in movie theaters like Oswald the Rabbit and Felix the Cat. He studied to be an architect at the Budapest Academy of Arts and became a pretty good draftsman. Hungary was going through an economic slump at the time and Pal said there was nothing to build so with his drawing ability he would help the medical students with their anatomy sketch assignments. Eventually this led to his into doing cartoon drawings for print media which led to film animation cartooning for Hunnia Films in Budapest. From there he was hired by UFA Studios in Germany – the largest film studio in Europe – then he and his wife, Zsoka, had the prescience to flee Germany before Hitler took over. Aided with a small portable camera, Pal set up shop on the run and started making more animated films, some cel animation, and some stop motion in Prague, Czechoslovakia, Paris, France and eventually landing in The Netherlands.
Pal learned many techniques of special effects making the Puppetoons which later helped in the world of special effects for his features. He also was able to do it cost-effectively: as he said, ingenuity over dollars. He was able to tap into things like frame-by-frame animation, time lapse photography and other trickery that served him well with features like The Time Machine, tom thumb, The Wonderful World of the Brothers Grimm, Atlantis the Lost Continent, 7 Faces of Dr. Lao and others.
Galbraith: Nowadays when younger generations think of classic animated shorts, it's always Disney and Warner Bros. cartoons. Beyond the obvious reason that Pal didn't produce the volume of shorts those studios did, why do you think the Puppetoons aren't as well remembered as they should be?
Leibovit: The problem being they were taken out of circulation. They showed on television for a time but disappeared. But when first released they were very popular because audiences had not seen anything like it. They were entertaining musical marvels – a revelation, really, and were billed in newspaper ads along with major Paramount and other studio feature films. When a Puppetoon came on the screen before a feature I was told the audience applauded and looked forward to the Puppetoons because they were so charming and innovative. Pal basically took the flat cartoon and turned into Three-Dimension. He called them Cartoons in Three Dimensions. No one was making stop-motion animation films as a commercial proposition until Pal came along with his Puppetoons. Plus, he did them so marvelously, with a great sense of humor, with musical scores, well-known musical talent, elaborate miniature sets, special effects and of course glorious Technicolor.
Galbraith: So, did Paramount sell all rights to these shorts to UM&M-TV back in the 1950s?
Leibovit: Yes. Paramount sold the rights to UM&M TV Corporation which was acquired by National Telefilm Associates (NTA) and eventually sold to Republic Pictures and then fortunately went back to their original home – Paramount Pictures.
Galbraith: According to the credits on the disc you worked with many different archives from around the world in compiling this collection. What were the most difficult challenges? What were the happiest surprises?
Leibovit: Film archeology is never easy. It's the digging and waiting and callings and searching. Often a needle in a haystack until something shows up. But when they do it's an amazing triumph. Finding Ali Baba and the Forty Thieves, which Pal made in 1934, was a shock. Few had ever seen it before and it turned up at the British Film Institute. I'm not sure anyone there even knew it existed. There are other films that were found similarly. In the case of Ali Baba the film was co-produced with Pal by a well know European film composer, Alexander Slatinay. I had to hunt down his daughter for permission in a small fishing village Brightlingsea in Northern England. The town council was so gracious helping me reach her as she was in a nursing home and her son, a professor at the University of Essex, got in touch. He and his mother were thrilled to let me use it. His mother had fond memories about her composer father who worked with Pal. It's a great work of Pal's stop-motion animation and replacement figure puppet. And Slatinay wrote a wonderful score for it.
Galbraith: Are any of Pal's shorts still lost?
Leibovit: Many of his original films were lost, including the initial commercials with cigarettes. Midnight was one of the first and is lost as far as I know along with many others. In Puppetoon Movie Volume 2's extras I edited together a Montage that has some rare photographs of that period. It's likely World War II was the cause for the destruction and loss of many of these films.
Galbraith: If I understand this correctly, some of the shorts were sourced from 35mm nitrate prints, while others survive in their original B&W separations. Is there a particular reason for this, why some have been carefully preserved and others not?
Leibovit: Short subjects and cartoons were rarely ever preserved. Studios rarely ever cared about them. It was a miracle that the Successive Exposure Negatives still exist for most all of the Puppetoons.
Galbraith: Watching these shorts, I was dazzled not only by the fluidity of the replacement animation, but also by the atmospheric lighting and vivid use of color. Was this more the work of the artists designing these shorts or the cinematographers, or was there a close collaboration?
Leibovit: Pal pre-designed and pre-constructed the Puppetoons so everything was in his head before a single frame was shot. As with any film of this type there was certainly technical collaboration between the different departments and the director, producer which in this case was Pal.
Galbraith: I was also impressed that, beyond the replacement animation, these shorts seem to utilize myriad other animation and optical effect techniques, sometimes to the point where I found myself asking, "How did they do that?" What are some particular moments that you find especially dazzling?
Leibovit: The how-did-they-do-that was why these films were called Trick Films. These were the kinds of special effects that Pal knew well using the technique of frame-by-frame animation. Many of those whoosh, fire, lightning effects is cartoon cell animation that is overlaid on the film. Some of it was drawn on glass in real time, placed in front of the camera and animated frame by frame-by-frame.
Galbraith: Another thing I really like about these shorts is how they vary, quite imaginatively, the opening and closing titles with the Paramount logo and so forth, a contrast to the Disney and Warner Bros. cartoons. This sort of thing, to me at least, bears Pal's personal stamp, the kind of thing he liked to do in both his shorts and features to make them a little special whenever possible. How hands-on was Pal with these shorts? How closely did he work with his artists and animators, and was he deeply involved at every stage from pre- to postproduction?
Leibovit: Pal was hands on with everything – every step of the way.
Galbraith: Do you have a personal favorite?
Leibovit: Western Daze and Bravo Mr. Strauss coming up on Volume 3 are spectacular. On Volume 2 A Hatful of Dreams is really one of Pal's masterpiece Puppetoons featuring perhaps the only time DC Comics allow the Superman logo and character ideas to be loaned out to another company. The same thing happened with Bugs Bunny as he cameos in for Jasper Goes Hunting where Leon Schlesinger allowed the character to appear in a non-Warner Bros. subject and animated by the greatest Bugs Bunny animator, Robert McKimson. Plus, it was a first-time combo of stop-motion animation and cel animation. Both Hatful of Dreams and Jasper Goes Hunting appear on The Puppetoon Movie Volume 2. Just those two are worth the ticket of admission.

It's hard to pick favorites as they are all so jaw-dropping. Dipsy Gipsy, Jasper's Close Shave, Good Night Rusty, Love on the Range, The Gay Knighties, Jasper and the Choo-Choo, Jasper Tell — there are so many. My original 1987 feature with Gumby and Pokey, The Puppetoon Movie, Jasper in A Jam is a standout with the musical talents Louis Armstrong, Peggy Lee and Charlie Barnet and His Orchestra. John Henry and the Inky Poo with actor Rex Ingram voicing is one of the more popular Puppetoons, as is Dr. Seuss's 500 Hats of Bartholomew Cubbins and Rhythm in the Ranks. Tubby the Tuba in The Puppetoon Movie original could be one of the best Puppetoons ever with a wonderful message of writer Paul Tripp and a truly magnificent original musical score by George Kleinsinger, voiced by Victor Jory. – perhaps one of the great animated cartoons of all time.
Galbraith: When filming these shorts in Technicolor, were the three negatives snapped all at once, or one after the other, separately, or was some other technique used?
Leibovit: They were exposed one frame at a time and due to the immense amount of light required for Technicolor. It took a full minute to expose each frame and that frame was exposed three times in each of the three primary colors: red, blue, green. So, a single frame of film took a full 3 minutes to expose. In a whole day only 300 frames were shot, or about 16 seconds of animation!
Galbraith: A number of the shorts, particularly those featuring the character Jasper were and remain somewhat controversial for what, by today's standards, would be considered racial stereotypes. (One might also add Dipsy Gipsy and a few others.) You've preceded the menu screens with a kind of disclaimer/explanation very similar to what precedes several Warner Home Video cartoon collections. Could you describe the process you personally went through in grappling how to handle this delicate issue?

Leibovit: I discussed it with many – including professors at universities, black organizations and educators, animation historians. We came up that disclaimer that pretty well lays it out very well
Galbraith: For years we've been hearing that the surviving Cinerama film elements on The Wonderful World of the Brothers Grimm were in bad shape, perhaps even deteriorated to the point of being unsalvageable. Yet recently came word that Dave Strohmaier and his team are collaborating with Warner Home Video on a major restoration that promises to be quite spectacular. One highlight of the film, of course, is the Puppetoon sequence. Was that shot one Cinerama panel at a time, as some have speculated, or all three panels at once, a la the live action? And will you be involved in the forthcoming Blu-ray's extra features?
Leibovit: As far as I know yes – the stop-motion animation was centered on one panel at a time. I was after Warner Bros. to restore Grimm for some time and so was David Strohmaier who has restored many of the Cinerama films for Pacific Theaters and The Cinerama Corporation. David had up until then been unable to move Warners so I offered to help facilitate getting them interested and David helped with the Pacific Theaters side of things and they basically took it from there. To your question about a forthcoming Blu-ray, Warners has not made any formal announcements. I have not so far reached out to them regarding the interviews I have archived from my 1986 film The Fantasy Film Worlds of George Pal where I sat down with most of the talent that worked on the film including Buddy Hackett, Russ Tamblyn, Barbara Eden, special effects animators Wah Chang, Gene Warren, and Jim Danforth, make-up artist William Tuttle. Some of these people have sadly passed on. So, it is the only record of them talking about the feature. If they don't do it I may put some of these interviews on The Puppetoon Movie Volume 3 or other Pal feature releases that Paramount and I are talking about.
Galbraith: So there will there be a Volume 3?
Leibovit: Yes! And it's already in progress with lots more wonderful surprises. I will be announcing a funder for the project [this year]. So hopefully with any luck more Puppetoon wonders await.
Guest Article by Stuart Galbraith IV
---
The point of purchase for the The Puppetoon Movie, Volume 2
is at the Puppetoon Dot Net page.
January 16, 2021
(6427puppintv)

Visit CineSavant's Main Column Page
Glenn Erickson answers most reader mail: cinesavant@gmail.com

Text © Copyright 2021 Glenn Erickson