When not making tons of money collaborating with James Stewart, Anthony Mann directed some really grim westerns. This mini-epic spells out the ugly real-life Code of The West: seizing land and establishing private empires. Walter Huston's T.C. Jeffords maintains his sprawling fiefdom through economic tyranny (he prints his own money and expects banks to accept it) — and by simple violence, murdering the people that have lived on 'his' land for generations. Barbara Stanwyck is the feisty heir who wages generational war on her piratical father. It's the darkest and most subversive of HUAC-era 'noir' westerns.

The Furies
Blu-ray
The Criterion Collection 435
1950 / B&W / 1:37 flat Academy / 109 min. / available through The Criterion Collection / Street Date April 20, 2021 / 39.95
Starring: Barbara Stanwyck, Wendell Corey, Walter Huston, Judith Anderson, Gilbert Roland, Thomas Gomez, Beulah Bondi, Albert Dekker, John Bromfield, Wallace Ford, Blanche Yurka.
Cinematography: Victor Milner
Film Editor: Archie Marshek
Original Music: Franz Waxman
Written by Charles Schnee from the novel by Niven Busch
Produced by Hal B. Wallis
Directed by Anthony Mann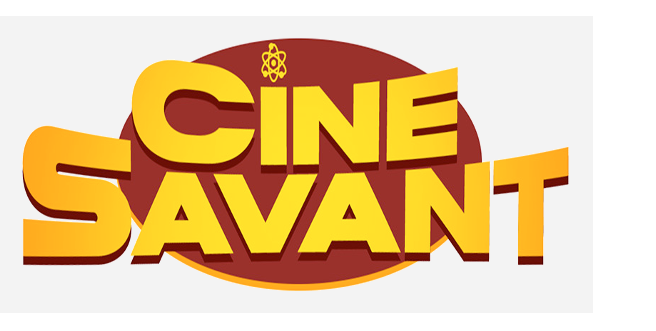 No sooner were film students talking about films noir in the 1970s than articles began appearing about genre films supposedly filmed in a noir style. The 'noir' western most often cited is Raoul Walsh's Pursued with its psychoanalytical approach (although I think André de Toth's Ramrod is more apt, with its murky values and transactional relationships.
When not staying commercially viable with his James Stewart westerns, director Anthony Mann kept leaning toward genre pictures structured like classic theater. 1950's The Furies is the first of several Mann westerns that can be described as sagebrush versions of Shakespeare's King Lear.

1950 saw the release of three very different Mann westerns. MGM's Devil's Doorway expressed the violent rage of a Native American, an ex- Union soldier who finds his people dispossessed of their human rights. That downbeat movie flopped, but not Winchester '73, which saw the beginning of Mann's highly profitable long-term relationship with James Stewart. The Furies is Mann's first shot at a western on epic terms. The resulting look at American power and greed isn't entirely successful, but few movies good or bad dare half as much. The perverse family relationships here are every bit as twisted as those of The Sopranos. The film also marks a powerful final role for Walter Huston, who dominates with his grandstanding performance as rancher T.C. Jeffords.
The despotic ruler of an enormous ranch called 'The Furies,' T.C. Jeffords (Walter Huston) lords it over his squatters and secures his finances by forcing his creditors to accept IOUs in the form of personalized currency he calls TeeCees. Jeffords ignores his son Clay (John Bromfield) but dotes on his willful daughter Vance (Barbara Stanwyck), the only person with the nerve to call his bluff. The San Francisco bankers dogging Jeffords' ragged accounts insist that Jeffords evict all the squatters from his kingdom, including the Herreras, who have traditionally been granted access. Vance keeps company with the handsome Juan Herrera (Gilbert Roland) but knows that they have no future together; T.C.'s foreman El Tigre (Thomas Gomez) repeatedly offers to slaughter the entire Herrera clan. T.C. would prefer to impose a husband of his choosing on Vance, but she sets her cap for Rip Darrow (Wendell Corey), an entrepreneur-gambler that her father despises. Vance's plans to inherit The Furies are quashed when T.C. announces his intention to marry Flo Burnett (Judith Anderson). The avaricious widow intends to remove Vance from T.C.'s estate by packing her off to Europe.

Unique among westerns, The Furies is something of a shocker, what with the barely concealed incestuous relationship between Vance Jeffords and her father. A lot of happy back scratching goes on, and a mutual affection is present between the two even when they're at each other's throats. Watching the wild and wooly Walter Huston eat up the screen and most of his fellow actors is a thrill; he has as much fun roughing up his associates and dishing out colorful dialogue as does his Mr. Scratch in The Devil and Daniel Webster.
An overall grim tone can't have helped The Furies appeal to a wide audience. The film's high spirits shatter early on in a hanging scene as unjust as the lynching in The Ox-Bow Incident. It's all the more frightening because it's accepted as what a powerful man can do. Mexican-American squatters resist eviction until a truce is agreed upon to let them go if they stop fighting. Jeffords reneges on the deal by claiming that the head of the resisters is also a horse thief. Jeffords orders him to be hanged — fulfilling his desire to destroy any man who loves his daughter. The injustice becomes even more disturbing when Vance soon forgives and forgets her father's wanton act of personal revenge. That life can go on normally after such an atrocity seems a subversive comment on American politics — the rich and powerful are above the law.

The Furies is a definite slap in the face to idealized images of the West as an innocent place for new beginnings, fresh starts. T.C. Jeffords' West has all of the ugliness and corruption of the east, without the benefit of law and order. Jeffords long ago decided that possession of the land means that he can make his own law. He kills with impunity. He blackmails a banker (Albert Dekker) into extending a loan to keep his ranch going.
Many of the relationships in The Furies are mercenary, corrupt or perverse. Vance tries to pressure gambler Rip Darrow (Hal Wallis' contract star Wendell Corey) into marriage, only to see him accept T.C.'s bribe and walk out on her. "I do my own proposing," says Rip, repeatedly telling Vance to give up trying to control him. Jeffords' key henchmen are a weakling bookkeeper (Wallace Ford) and the trigger-happy El Tigre, who may be an ex-outlaw, or even a war criminal.

Barbara Stanwyck was a familiar sight as feisty, can-do frontier women — as Annie Oakley and in the big-ranch based westerns Forty Guns and the TV series The Big Valley. Vance fails to protect the man who truly loves her and engages in a sexual competition with Rip, a man who won't be dominated. Curiously, Vance's worst enemy is another woman, Judith Anderson's Flo. The widow freely admits she's in it for the money, and T.C. will marry the clever Flo just to spite his daughter. Vance eventually resorts to underhanded financial manipulations to regain control of her inheritance.
Vance and T.C.'s dispute takes a heavy toll on those around them — in Shakespeare or the average who-dunnit these dynastic differences would lead to a series of murders. The Furies' critique of the status quo is more realistic. Poor people can be murdered if they're in the way, but the rich present bigger problems. Possession of the land and a fortune can shift an an instant with the rewriting of a will or a predatory marriage. Money and land are power, and power is everything. Those that possess seemingly cannot help but impose their will on their own loved ones.
Proof that we're watching an Anthony Mann film comes when a scene is interrupted by unexpected violence involving a pair of sewing shears. Mann had a penchant for moments of grotesque brutality, and the scene is almost as shocking as the earlier hanging. Reviewers in 1950 found The Furies unpleasant, confusing, and visually too dark. This true western noir simmers with undigested moral upsets. The financial talk is as complicated as the explanations of the numbers racket in Polonsky's Force of Evil. The swindles involving Jeffords' TeeCees probably went over a lot of viewers' heads.

Barbara Stanwyck was never better; the role has many emotional extremes. Gilbert Roland is the rugged and romantic Juan Herrera, while Wendell Corey's cynical Rip Darrow is often blamed for the film's lack of sexual chemistry. It was actually Stanwyck and Corey's second romantic pairing, engineered by producer Hal Wallis. The first was the standard murder-noir The File on Thelma Jordon, which didn't catch fire either.
Mann orchestrates his supporting players with ease, from the passive John Bromfield, to Judith Anderson's shrewd widow, to Blanche Yurka as a wild-eyed Mexican matriarch. Beulah Bondi is memorable as the wife of a philandering banker. Future Marlon Brando wife Movita (Castañeda) of Mutiny on the Bounty has a good bit as the housemaid T.C. uses to compromise Albert Dekker's tinhorn banker.
Mann's image of the west as a Greek tragedy of power and folly seems a credible prehistory of modern times. The corrupt T.C. Jeffords' is the spiritual grandfather of 30's real estate swindler Noah Cross, the land baron played by John Huston in Polanski's Chinatown.
---
The Criterion Collection's Blu-ray of The Furies recreates their fancy special edition from 2008, that also includes Niven Busch's original novel. The excellent transfer emphasizes the film's literally dark images. We get outdoor vistas but not a 'Big Sky' effect — the crags and arroyos of Jefford's illegal empire are as forbidding as the desert of director Mann's Border Incident. (A main theme is present in both films: killing Mexicans wholesale is just a cost of doing business.) The only visual flaw is a slight unsteadiness in the opening titles.
The extras add to the good list compiled by Criterion producer Curtis Tsui in 2008. A rare interview with Anthony Mann was filmed just before his unexpected death at age 61. Walter Huston appears in an amusing fake movie star interview featurette. The director's daughter Nina Mann appears in a new video interview, and a trailer and still gallery are included as well. The insert booklet contains a text essay by the esteemed critic Robin Wood, and a 1957 Mann interview conducted by Charles Bitsch and Claude Chabrol.
The new item, for the Blu-ray only, is an excellent video talk by Imogen Sara Smith, who gives us a well-illustrated explanation of the 'King Lear' connection in Anthony Mann, and reminds us that author Niven Busch also wrote the screenplay for Pursued, the generally acknowledged 'western noir.' She also notes that Barbara Stanwyck is a rare leading female character for director Mann, and that the film is one of her best postwar movies.
Criterion was doing more commentaries back in 2008. The authority for The Furies is critic and scholar Jim Kitses, whose book Horizons West introduced many English-language readers to directors Anthony Mann, Budd Boetticher and Sam Peckinpah. Kitses' highly organized talk balances academic concerns and the realities of the movie business to give a full appreciation of this strange, impressive movie. He reminds us that The Furies was Walter Huston's final movie.
Reviewed by Glenn Erickson
---
The Furies
Blu-ray rates:
Movie: Excellent
Video: Excellent
Sound: Excellent
Supplements: New interview with critic Imogen Sara Smith (Blu-ray only); audio commentary by Jim Kitses; The Movies: Action Speaks Louder Than Words, a 1967 television interview with Anthony Mann; 1931 on-camera interview with actor Walter Huston, part of a series called Intimate Interviews; interview with Nina Mann, the director's daughter; Stills gallery of behind-the-scenes photos (DVD only); trailer. 36-page illustrated booklet with an essay by critic Robin Wood and a 1957 Cahiers du cinéma interview with Anthony Mann. A new printing of the 1948 novel The Furies by Niven Busch.
Deaf and Hearing-impaired Friendly? YES; Subtitles: English (feature only)
Packaging: One Blu-ray in Keep case
Reviewed: April 10, 2021
(6481furi)

Visit CineSavant's Main Column Page
Glenn Erickson answers most reader mail: cinesavant@gmail.com

Text © Copyright 2021 Glenn Erickson