Billy Wilder and I.A.L. Diamond's comeback comedy performed decently enough at the box office, but its real accomplishment is vaulting Walter Matthau into mainline stardom. Matthau embodies the most venal ambulance chaser alive: Whiplash Willie Gingrich. His sad insurance scam scramble for unearned, undeserved loot is more of an exposé of sagging American values than anything particularly satirical. Jack Lemmon is the straight man this time around. He spends much of the movie in a medical collar, being victimized to make a fast buck. But Matthau hits the laughs out of the park — it's an inspired performance that won him a Best Supporting Oscar. "You know Willie. He could find a loophole in the Ten Commandments."

The Fortune Cookie
Blu-ray
KL Studio Classics
1966 / B&W / 2:35 widescreen / 125 min. / Meet Whiplash Willie / available through Kino Lorber / 24.95
Starring: Jack Lemmon, Walter Matthau, Ron Rich, Judi West, Cliff Osmond, Lurene Tuttle.
Cinematography: Joseph La Shelle
Art Director: Robert Luthardt, Edward G. Boyle
Film Editor: Daniel Mandell
Original Music: Andre Previn
Produced and Directed by Billy Wilder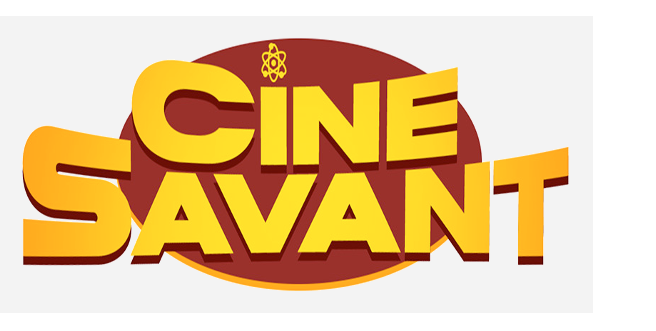 So you think the 1960s was a time of liberalization in Hollywood?  Obviously for some, but others trying to loosen the bonds of the moral watchdogs ended up with big problems. Independent producer Otto Preminger was getting positive press for pushing the boundaries on what was considered acceptable filmic subject matter. So how did writer-director Billy Wilder get slammed?  In 1964 Wilder was just off a run of superb comedies, three of which were sensational hits: Some Like it Hot, The Apartment, One, Two, Three and Irma La Douce. That last title did raise an eyebrow or two … Wilder slipped through a storyline with ribald jokes about prostitution and police corruption, all in candy color, like a Playboy Party joke. Sweet music and the adorable Shirley MacLaine helped the pill go down, and Irma became Wilder's biggest hit.
But the axe fell on his next show Kiss Me, Stupid, yet another dirty fairy tale. It was inspired by the ring-a-ding lifestyle of the Rat Pack, mixed with another European play, a favorite Wilder/Diamond starting point. The movie is just as sweetly hilarious as any other Wilder comedy, but the condemnations in print made Wilder look like Public Enemy Number One, a dirty old man pushing ugly, smutty trash. America came down hard on the movie, which became something of a Last Hurrah for the Catholic Legion of Decency. United Artists ended up steath-releasing the movie through an art-movie subsidiary.
There was little for Wilder to do. Just a couple of years previous UA was selling his movies with his picture on the posters, as that guy whose comedies couldn't miss. But some of the biggest critics were calling him a misogynist and a smut peddler. Wilder needed a comeback hit and The Fortune Cookie was just the ticket. It stars his loyal actor-collaborator Jack Lemmon, a definite retrenching move. This time Wilder plays it safe, staying clear of anything resembling raunch. . . the show instead mines the subject of greed.

The Wilder judgment worked again. The Fortune Cookie promoted the great, funny actor Walter Matthau from featured supporting actor to star status. He had just done well in Stanley Donen's comedy romance thriller Charade, and his recent movies had been showcasing his deadpan comedy chops, as with his gum-chewing sheriff in the great Kirk Douglas film Lonely are the Brave. But Matthau's biggest parts had been playing support in dramas — Fail Safe, A Face in the Crowd. Going forward, the non-glamorous Matthau would stick mostly to comedy leads, even attaining romantic leading man status. The actor once described as a six-foot man with the face of a basset hound would even play bedroom scenes. Matthau's frowning, rubber-faced attorney 'Whiplash Willie' is unforgettable. He won an Oscar, and went on to costar frequently with Lemmon as a comedy team.
Matthau is indeed a terrific comedy presence but The Fortune Cookie is a sour movie that shows Wilder retrenching instead of innovating. Wilder's 'European B&W' cinematographic style emphasizes realism for this glorified sitcom that bounces from one punch line to the next. The cynicism can get shrill, and the sentimental conclusion is automatic, without Wilder & Diamond's magic sense of invention and timing. If we watch it again, it's to enjoy Walter Matthau batting a home run.

During a nationally- televised football game, CBS Sports cameraman Harry Hinkle (Jack Lemmon) is injured when tight end Luther 'Boom Boom' Jackson (Ron Rich) accidentally plows into him while trying to outrun a long pass. At the hospital, X-Rays show that Harry's injuries are minor. But Harry's shady shyster brother-in-law Willie Gingrich (Walter Matthau) intervenes and proceeds to 'fix' doctors and evidence to pretend that serious back injuries are involved. Initially revulsed by Willie's money-grubbing dishonesty, Harry goes along with the insurance scam after Willie tells him that his plight will surely lure back his ex-wife Sandy (Judi West). While Willie scraps with opposing lawyers Harry dreams of a romantic reconciliation, not realizing that Willie has 'fixed' that as well. Determined to defeat Whiplash Willie, the insurance company puts the dogged investigator Chester Purkey (Cliff Osmond) on the case, and the 'round the clock surveillance begins.
The first half of The Fortune Cookie is predictable fun, mainly for the pleasure of seeing just how crass and conniving Walter Matthau can get. Crooked lawyers are a fixture in movies, but nobody had yet nailed this particular variety of urban shark. The shameless, unprincipled Gingrich makes criminals seem honest. With his perpetual scowl, we could easily imagine him swiping candy from a baby.
Willie drags poor Harry Hinkle down a slippery slope, pretending to be his friend but obviously using him for his own ends. With the prospect of getting back together with his faithless wife, the lonely Harry loses all perspective and becomes easy for Willie to manipulate.
As ponderous chapters roll up on screen (4. The Legal Eagles), the comedy intrigues cover Willie's slick maneuvers to keep the doctors fooled, Harry happy and the insurance company from getting wise to his scheme. Unfortunately, our sympathy for the characters runs out at about the halfway point, a rarity in a Wilder film. We lose respect for Jack Lemmon's pathetic Harry — not because he's corruptible but because he's just too dumb. By the time Harry recovers his ethics it's just too late.

Perhaps as insurance against charges of cynicism, Wilder and Diamond give Fortune Cookie a beacon of integrity in Ron Rich's Luther Jackson. The guilty footballer showers Harry with remorse and gifts but only makes himself feel more guilty. Wilder does his best with his cutaways to the unhappy Luther drinking at a bowling alley. Boom Boom is an ethical, upstanding guy, but presenting black characters is alien territory for Wilder.
Ron Rich's part is not a Sidney Poitier role: Poitier wouldn't take on a black character whose only purpose is to be good, so to goad a white man's conscience. Luther's desire to help puts him in the role of valet, cook and handyman to Harry, which inadvertently makes a supposedly progressive black character function as a standard Hollywood servant stereotype. Wilder and Diamond give Luther and his black friends a couple of minutes to be 'normal people.' It's a nice gesture, but normal here feels like acting 'white.' Of course Wilder's intentions are good: if Luther Jackson had more depth and realism, he really wouldn't fit into Wilder's 2D cartoon canvas. Robert Doqui (RoboCop) and Judy Pace (Joanna, Cotton Comes to Harlem) are two of Ron Rich's acquaintances in the barroom scene.
Today's cancel culture makes almost any 'political cleansing' attack possible, and putting Billy Wilder on trial for racial insensitivity would be grossly unfair. Like almost all entertainers in comedy Wilder doesn't hold back on cartoonish exaggeration of any standout qualities, physical, ethnic or political. If he offended somebody, Wilder would likely just shrug and say, 'Then how come you weren't offended by…' and name any of a hundred edgy things in his movies.
→  A prime example in this show is actress Maryesther Denver, who gets credited as 'Ugly Nurse.' The always-abusive Willie Gingrich refers to her as 'ferret-faced nurse.'  Ms. Denver is terrific in this clownish role.
←  In for more broad comedy nonsense is Cliff Osmond's cagey, egotistical private detective. Would the Bluenoses connect Osmond to his prominent role in Kiss Me, Stupid and attack Fortune Cookie as well?  Wilder likely figured that most of the lynch mob that slammed Stupid hadn't actually seen the movie.
Wilder and Diamond excel at witty burlesque farce. They access a bottomless bag of clever gags and one-liners about hospital care and furtive surveillance. But the fun disappears when Judi West's Sandy arrives, running her cheap scam on Harry with the promise that she's come back: "If you can annul a marriage, why can't you annul a divorce?"  This is serious emotional pain at Harry's expense, and there's no joy because her scam is simply not fun. Jack Lemmon could perform almost everything well but when called on to suffer he could grate. He's almost unbearably maudlin in Days of Wine and Roses and Save the Tiger.

The conclusion on the football field is perhaps the only Wilder finale (pre-1973) that is conventionally predictable. Its upbeat, feel-good tone is forced. It really looks as if Wilder decided to play for a safe base hit, and to Hell with what would make a great picture.
Billy Wilder's career had its ups and downs, its miscalculations and sand traps — as when Charles Lindburgh's demands for deletions ruined Wilder's ode to aviation The Spirit of St. Louis. But Wilder also got some great lucky breaks. He lived long enough to see one 'ignominious failure' hailed as a classic. The Wilder movie that The Fortune Cookie most resembles is his 1951 film noir disaster/triumph Ace in the Hole, in which an irredeemable reporter played by Kirk Douglas purposely keeps a man trapped underground to generate a circulation-boosting news story.
Both movies are about unscrupulous opportunists that seize upon someone's misfortune for personal gain. Both the conniving Willie Gingrich and the hate-filled reporter Chuck Tatum bear serious grudges against 'the system' that frustrates their selfish schemes.
I'm not suggesting that Wilder patterned one movie after the other. But wouldn't it have been great to see Whiplash Willie collapse on the floor with his stone-cold-dead eyes staring into the camera?  Well, it makes for a funny mental image.
---

The KL Studio Classics Blu-ray of The Fortune Cookie really shows what a good HD image can do to spruce up a well-shot movie. Joseph LaShelle's camerawork and lighting garnered one of the film's Oscar nominations. The smooth B&W surface of this picture is pleasing in itself. The HD endcoding on this new HD encoding is a huge improvement over the mediocre transfer on MGM's old DVD (2001).
Kino's extras are a big plus. Top film critic and biographer of film directors (he has a new Billy Wilder book out) Joseph McBride handles the audio commentary. He packs the track with good information, much of it from his own interviews with director Wilder. Other items are nice surprises. Call for Extras is a nifty TV spot the production company must have run in Cleveland to obtain extras for the football scene. In a nicely-delivered pitch, Jack Lemmon 'Asks the Good People of Cleveland to Show Up at Municipal Stadium.' He does a nice bit of football-twirling at the finish, to make the title 'The Fortune Cookie' pop up perfectly. Tribute to I.A.L. Diamond collects a couple of clips from Volker Schlöndorff's great TV documentary on Billy Wilder. "Scene Work with Jack Lemmon and Walter Matthau" may be from the same source … it shows Wilder rehearsing Matthau and Lemmon for an unidentified scene, or skit.
Also present is a Trailers from Hell trailer with comments by Chris Wilkinson. A straight trailer is appended to the disc as well, along with a string of trailers for shows starring both lead actors.
And that original poster artwork on the Blu-ray cover is pretty tacky, awful composition and all. Someone pasted in the photo of Matthau, and it doesn't look right either. An illustrator friend told me that the art is by Jack Rickard, a good second- tier Mad Magazine artist. The most distinctive thing about Rickard's style were the comical contortions he gave his figures. As he flies through the air, Jack Lemmon's Harry Hinkle seems to tying himself into knots. Ricard's figures also work well in silhouette, filling up space when needed. Just above is another variation on Rickard's artwork. ↑
---
Here's a quick CineSavant reference list for choice Billy Wilder Blu-ray reviews: The Major and the Minor, Five Graves to Cairo, Double Indemnity, The Lost Weekend, A Foreign Affair, Sunset Blvd., Witness for the Prosecution, Love in the Afternoon, Some Like it Hot, The Apartment, One, Two, Three, Irma La Douce, Kiss Me, Stupid, The Private Life of Sherlock Holmes, Avanti!.
Reviewed by Glenn Erickson
---
The Fortune Cookie
Blu-ray rates:
Movie: Very Good
Video: Excellent
Sound: Excellent
Supplements: Audio commentary by Film Historian, and Billy Wilder biographer Joseph McBride; Call for Extras: Jack Lemmon Asks the Good People of Cleveland to Show Up at Municipal Stadium; Tribute to I.A.L. Diamond – Scene Work with Jack Lemmon and Walter Matthau; Trailers from Hell trailler with Chris Wilkinson; theatrical trailer.
Deaf and Hearing-impaired Friendly? YES; Subtitles: English (feature only)
Packaging: One Blu-ray in Keep case
Reviewed: October 7, 2021
(6580cook)

Visit CineSavant's Main Column Page
Glenn Erickson answers most reader mail: cinesavant@gmail.com

Text © Copyright 2021 Glenn Erickson