Is this a horror classic?  I'd certainly says yes just for the shrewd, sympathetic performance of Peter Lorre as an unlucky immigrant whose disfigurement in a fire turns him to life of crime and vengeance. An impossibly young Evelyn Keyes shines as the sweet love interest but the performances and Robert Florey's good direction keep the tone from going soft. And the ending is as bleak and chilling as they come. Whatever you may do my recommendation is to NOT double-cross Peter Lorre. The disc producers give experts Alan K. Rode and Kim Newman the podium, and they respond with three full extras on this highly unusual, seldom-seen gem of a horror film.

The Face Behind the Mask
Blu-ray (Plays on Region A players)
Viavision [Imprint] 44
1941 / B&W / 1:37 Academy / 68 min. / Street Date May 21, May 26 or June 2, 2021 / Available from / 34.95 au
Starring: Peter Lorre, Evelyn Keyes, Don Beddoe, George E. Stone, James Seay, Frank Reicher.
Cinematography: Franz Planer
Film Editor: Charles Nelson
Art Direction: Lionel Banks
Makeup: Ernie Parks
Screenplay by Paul Jarrico, Allen Vincent screen story by Arthur Levinson from a radio play by Thomas Edward O'Connell
Produced by Wallace MacDonald
Directed by Robert Florey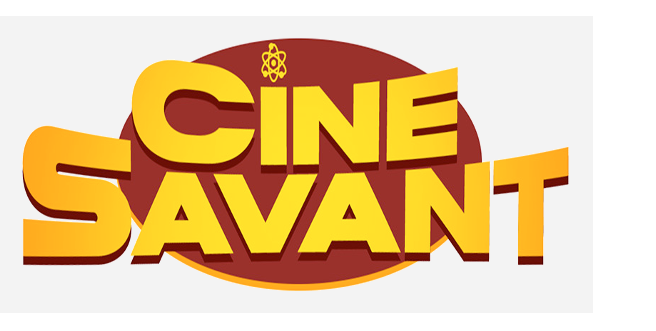 Some movies get ignored for reasons we just can't comprehend. We can't find any legit release of this minor 1941 Columbia picture and this is certainly the first Blu-ray. Between the old TBS cable station and Turner Classic Movies it hasn't been shown more than a handful of times. Even the other neglected 1930s Peter Lorre picture, the von Sternberg version of Crime and Punishment (1935), has seen multiple disc releases. The good news is that The Face Behind the Mask is finally here in HD in a splendid digital encoding, and that lo and behold, it's better than I remembered it. The interesting director Robert Florey crafted this grim little tale with great sincerity and considerable artistic finesse.

The great Peter Lorre was well respected in Hollywood even when nobody in town knew exactly how to cast him. He arrived from Germany as a noted star, something that happened more often with actresses. His Fritz Lang film "M" was one of the few foreign pictures well-known in the states; Charlie Chaplin once called him film's greatest actor. He played villains in Hitchcock pictures, the killer Raskolnikov for von Sternberg and a creepy surgeon in Karl Freund's Mad Love, a genuine neglected classic. For a time Lorre found an acceptable commercial groove as the heroic Japanese detective Mr. Moto. That film series sustained him for eight films until WW2 made the character untenable. But he never again enjoyed a starring success.
The Face Behind the Mask was made when Lorre was playing the field all over town in quirky supporting parts. They were mostly repugnant villains, for MGM (They Met in Bombay) and Fox (I Was an Adventuress), but they weren't career builders, not even his creepy title character in RKO's Stranger on the Third Floor. The scheming treasure hunter Joel Cairo in Warners' The Maltese Falcon was the magic pill that launched Lorre on a sustainable supporting career.

Robert Florey's film may be a Columbia trifle but it gives Peter Lorre a full character to play, a sympathetic immigrant who becomes a criminal. Technically it's a horror film, but Alan K. Rode is ready to accept it as a film noir. If so, it's a bizarre, perverse loser noir like no other.
The eager little Hungarian immigrant Janos Szabo is so happy and nervous to reach America that on his first day he panics, fearing that he's lost his meagre bankroll. But everybody he meets likes him. He makes friends on the street with Police Lt. O'Hara (Don Beddoe) and gets a quick job washing dishes while he looks for work as a watchmaker. But Janos' luck goes terribly bad: his face is horribly burned in a hotel fire. When he recovers he cannot find work and considers suicide. The one friend Janos meets is the petty crook Dinky (George E. Stone of Some Like It Hot), who cheers him up and talks him into having a special mask made to hide his scars. Dinky also gets Janos into a gang of thieves run by Jeff Jeffries (James Seay). The clever immigrant's new ruthlessness makes him an effective master criminal. Janos meets the blind, poor Helen Williams (Evelyn Keyes) and begins a touching relationship. She inspires him to put aside his hate for the world and hope for something better. Happiness suddenly seems possible but the gang won't let Janos quit. Events turn so bad that the now-stoic Janos carries out a horrible revenge, one worthy of Edgar Allan Poe.

At just under seventy minutes The Face Behind the Mask earns its keep as a worthy entry in the careers of Peter Lorre and Robert Florey. The bizarre, non-supernatural horror tale lends itself to a creative approach. Florey doesn't overload it with the expressionist effects of his classic Murders in the Rue Morgue, but it does lean in that direction simply through the careful compositions of Florey and cameraman Franz Planer. All of the scenes with the disfigured Janos are handled with discretion, limiting our view of the damage and mostly showing the back of his head. When Janos finally has a mask made, it gives him an appropriately weird appearance, not quite normal. When off, it looks like a fake head — one much different than the excellent mockup made twenty years later for Roger Corman's Tales of Terror.
When the mask is on Peter Lorre is given an interesting makeup that changes the texture of his skin and changes his hairline. Tape appears to be used to pull at his face, as in old makeups by Lon Chaney; is Lorre wearing something like a rubber band under a makeup appliance?   It's just weird enough to look strange but not enough to turn heads on the street. The makeup also doesn't interfere with Lorre's face when he performs.
The show is memorable because of Lorre's range of performance.  Janos Szabo begins as an over-excited happy new citizen and becomes a man so vengefully cold that he's unmoved by the prospect of a horrible slow death. In between Janos shares an impoverished friendship with the pitiful Dinky, who he nurses back to health in scenes that remind us a bit of Midnight Cowboy. Janos chooses crime simply because it's the only way to survive.
The film's love story falls very much into Chaplinesque 'City Lights' territory, a likeness that screenwriters Paul Jarrico and Allen Vincent happily don't push too hard. Evelyn Keyes is fresh and sympathetic as the innocent and trusting Helen. The most poignant and memorable scene takes place at a mountain retreat, when Janos decides to be honest and tell Helen the truth about himself. The scene also includes the movie's one classic image, a close-up of Lorre filled with hatred for the world, his eyes popping more than in any movie since "M". ( top image ↑ )   The unusual off-center composition is jarring — Janos's face is barely in the frame, most of which is a blur. In a theater, Lorre would be glaring down at the audience from the top of the screen.

Good, unfussy scripting and performances prevent the Helen relationship from becoming mawkish. The devastating resolution of the romance puts us securely in Janos's corner when he carries out his final murderous scheme. The Face Behind the Mask is a sad little fable, more serious and much darker than most films of its day, horror or noir. At the end it keeps faith with its grim theme. Yes, it's a crime tale with no supernatural elements but Janos' personal horror experience is the core content, not the robberies. Right or wrong, disfigurement is prime horror material — cite the historical tales The Man Who Laughs and The Hunchback of Notre Dame.
Don't expect an unforgettable classic but be advised that this is the real deal, a horror picture that makes no excuses. Robert Florey didn't get many chances to really express himself in feature films; he'd finish his career twenty years later with good episodes of Alfred Hitchcock Presents, The Twilight Zone and The Outer Limits.
---

Viavision [Imprint]'s Blu-ray of The Face Behind the Mask gives Robert Florey's neat little thriller a sparkling encoding. The film element is in great shape; I think some generic scenes of New York and maybe the tenement fire are stock shots, but everything else is razor sharp. The finale takes place in an area of sand dunes, that looks like the desert but was actually filmed on a Southern California beach. All that sand makes the bleak ending seem that much more 'real.' As with all Viavision discs, Mask plays on American Region A players.
The disc producers found qualified spokesmen to talk about The Face Behind the Mask. Alan K. Rode's audio commentary is loaded with information and opinions about Florey, Lorre, Stone and Keyes, and he has interesting stories for a number of the film's many bit actors. Rode stresses the autobiographical part of the role for Lorre, who had fled Germany in the first wave of Jewish talent put under threat from Hitler. The commentator also knew Evelyn Keyes personally, and offers some endearing personal memories of her kindnesses. We even get in a bit of blacklist history, with Paul Jarrico's troubles ten years later. Jarrico lost a suit against Howard Hughes, for denying him credit on films he wrote for RKO.
The disc carries two video extras. Rode returns for a thorough career overview of Peter Lorre, and UK horror expert Kim Newman puts in his considered opinions about The Face Behind the Mask in his own appreciation. Both experts offer plenty of authoritative hard facts gained through research, and their contrasting viewpoints keep them from cancelling each other out.
Horror completists and Peter Lorre fans will find this a welcome release.
Reviewed by Glenn Erickson
---
The Face Behind the Mask
Blu-ray rates:
Movie: Very Good
Video: Excellent
Sound: Excellent
Supplements: All new: audio Commentary and video appreciation of Peter Lorre by Alan K Rode; Kim Newman video discussion.
Deaf and Hearing-impaired Friendly? YES; Subtitles: English (feature only)
Packaging: One Blu-ray in Keep case
Reviewed: June 6, 2021
(6514mask)

Visit CineSavant's Main Column Page
Glenn Erickson answers most reader mail: cinesavant@gmail.com

Text © Copyright 2021 Glenn Erickson