Arrow swings into 2023 with a disc of a horror thriller 'with issues' — but appointing it with intriguing extras. Sandra Dee gets her perky nose all tangled up in an inter-dimensional conspiracy run by sneaky occultist Dean Stockwell — and we know that it's all going to lead to a sacrificial altar. Roger Corman designer Daniel Haller directed this cross between a Poe picture and a psychedelic epic, for good old American-International.

The Dunwich Horror
Blu-ray
Arrow Video
1970 / Color / 1:85 widescreen / 97 min. / Street Date January 10, 2023 / Available from Arrow Video / 39.95
Starring: Sandra Dee, Dean Stockwell, Ed Begley, Lloyd Bochner, Sam Jaffe, Joanne Moore Jordan, Donna Baccala, Talia Shire, Barboura Morris, Beach Dickerson.
Cinematography: Richard C. Glouner
Art Director: Paul Sylos
Film Editor: Christopher Holmes
Original Music: Les Baxter
Written by Curtis Lee Hanson, Henry Rosenbaum, Ronald Silkowsky from the story by H.P. Lovecraft
Executive producer Roger Corman
Produced by James H. Nicholson, Samuel Z. Arkoff, Jack Bohrer (uncredited)
Directed by Daniel Haller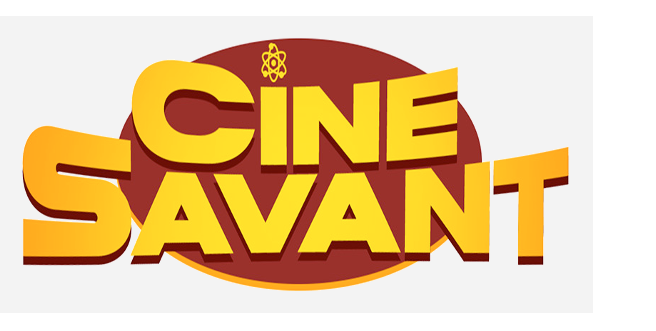 H.P. Lovecraft is a tough proposition for adaptation to film. His creepy works never get quite the right treatment on film, not even after Severin resurrected director Richard Stanley, enabling his 2019 version of the classic The Color Out of Space. 49 years earlier, that short story had been American-International's second attempt to convert Lovecraft into a continuation of their successful Edgar Allan Poe series. Roger Corman's The Haunted Palace was technically Lovecraft, but A.I.P. chickened out and sold it as a Poe.
Then came A.I.P.'s Color Out of Space adaptation, re-jiggered beyond recognition as Die, Monster, Die!  It provided Roger Corman's long-time art director and designer Daniel Haller with a first opportunity to direct.  A.I.P. tried yet again with The Curse of the Crimson Altar aka The Crimson Cult, adapted from Lovecraft's Dreams in the Witch House. It's not very memorable, despite starring Boris Karloff, Christopher Lee and Barbara Steele.
In 1970 American-International was in mid-transformation. Roger Corman had been looking for a way out ever since James H. Nicholson and Sam Arkoff began 'improving' his movies behind his back. The Dunwich Horror has a lot going for it, starting with an interesting group of actors not normally associated with horror. An honest attempt at something different, it also has its own set of problems.

This time Roger Corman is the executive producer. Several screenwriters worked on the script, notable among them the great Curtis Hanson, getting his first credit. Hanson was soon knocking 'em out of the park, with screenplay credits on gems like The Silent Partner  and  White Dog.
In H.P. Lovecraft's original story yet another necromancer aspires to subvert reality and unleash extra-dimensional horrors into the world. Fans of horror literature had considered Lovecraft's monsters to be 'unfilmable.' The author's descriptions leaned heavily on the qualifier 'indescribable.'  That kind of terminology isn't very helpful to art directors and effects people — it's like asking a painter to deliver a new color.
When Lovecraft does get specific, what he describes isn't easy to pictorialize either. In the book, the main necromancer is mostly human up top . . . and from the waist down he's an obscene mass of weird forms, tentacles and fur. I'm not sure how he tricks anybody into thinking he's human.

The Dunwich Horror stars Dean Stockwell, the former child star of classics like The Boy with Green Hair. As later confirmed by David Lynch, Stockwell can play weird with a capital 'W.' Here he's sort of a retro hippie seducer, a cross between Edgar Allan Poe and a well-groomed Charlie Manson.
Stockwell is paired with ex- perennial virgin Sandra Dee, who may have been hoping for a career boost similar to the one recently bestowed on Mia Farrow by Rosemary's Baby. The problem is that director Daniel Haller is no Roman Polanski, and The Dunwich Horror wasn't given a lavish budget. Co-producer Jack Bohrer was Roger Corman's former production manager. Considering the penny pinching that must have taken place director Haller deserves to be applauded for what he does achieve.

Handsome Wilbur Whateley has a secret agenda: he wants to throw wide the doors to another dimension, where await a host monster gods eager to invade our world. He needs access to The Necronomicon, a rare occult book. It is on display at the University of Arkham, and guarded (not particularly well) by research expert Dr. Henry Armitage (Ed Begley). Wilbur uses his charisma and underhanded first date tricks to seduce Arkham librarian Nancy Wagner (Sandra Dee). Under the influence of spiked tea, Nancy stays the night in Wilbur's creepy house in the hamlet of Dunwich, under the same roof as Wilbur's grandfather (Sam Jaffe), a hostile nut case.
Nancy hallucinates weird sexual fantasies and then becomes so entranced that she submits to Wilbur's dastardly plan to use her in the welcoming ceremony for the 'Old Ones' from the horror-realm. But first he must get his hands on that library book. Dr. Armitage and Nancy's friend Elizabeth (Donna Baccala) bravely attempt to rescue her, but arrive just in time for an unpleasant surprise: Elizabeth accidentally sets free a horrendous 'thing' locked in the attic.

The movie was filmed in California's scenic Mendocino County, which has an entirely different vibe from Lovecraft's home turf in New England. Wilbur should be rubbing shoulders with hippies and New Age vegetarians. Just the same, Stockwell sells the menace well, aided by our favorite eccentric Sam Jaffe, a malcontent fond of yelling at the locals down in the hardware store. Young Talia Shire (looking great) is a local nurse. As the local doctor, Lloyd Bochner (Point Blank) is unfortunately given distractingly unconvincing old age makeup. Old-time Corman regulars Beach Dickerson and Barboura Morris appear in brief bit parts. The marvelous Ms. Morris is a standout even when on-screen for just a few seconds.
A couple of enjoyably scary moments are present but much of The Dunwich Horror is an uphill struggle. Nancy's first dream sees her chased by weird body-painted people in a beautiful forest setting. It looks like an outtake reject from Psych-Out. Cameraman Richard C. Glouner might have been chosen as a 'deal' arrangement with Butler-Glouner, the optical house. They apply interesting effects to these scenes — image smears, multiple exposures and step-printing. They also add interesting texture patterns to some shots. Some images work better than others, but as in A.I.P.'s The Trip, few really grab us. We instead accept Butler-Glouner's work for its experimental futz-with-the-image vibe.

One elaborate matte shot  ↑  depicts Whateley's demonic cliff-top altar, but even Albert Whitlock's handsome painting can't rescue what is a badly designed composition. The shot looks exactly like what it is, two mismatched images pasted together. More effectively creating a weird atmosphere is a sound effect of screaming birds, that intrudes at key moments. It's actually quite disturbing.
Also less than pleasing is the main title design, that animates hard cut-out graphics using fast-dissolve 'animatic'-style transitions. The images aren't inherently interesting, and the crude depiction of a pregnant woman in delivery, showing an umbilical cord, is in lousy taste. The titles are organized around the theme of Old Whateley taking a female figure up a hill, which is revealed as the giant silhouette of a horned satanic figure. Is this a misreading of Lovecraft?  The author's unique cosmology isn't aligned with our conventional supernatural Devil.

The 'thing in the attic' bears a relation to another Lovecraft semi-adaptation many fans seem to have forgotten, 1967's The Shuttered Room with Carol Lynley and Gig Young. The big conclusion in Dunwich wisely obscures the Attic Monster at first. When we do get a peek, it looks like a cross between a furry Medusa and a circular Aztec calendar. Shots from the monster's POV depict it killing several unlucky Dunwichites. The fleeting views of the monster at the conclusion are clumsy optical composites.
But one sequence works VERY well. When Elizabeth is menaced in the forbidden attic, the imagery jumps to poster-ized or solarized hi-contrast in bright red and black. A series of blurry flash cuts depicts the 'Thing' attacking like Ray Harryhausen's Hydra. In a few seconds Elizabeth is stripped naked and is apparently being raped and slaughtered at the same time. The onslaught feels partly inspired by Tippi Hedren's ill-advised peek into the Brenner attic in Hitchcock's The Birds.

The scenes between Nancy Wagner and Wilbur are mostly good. The two actors manage a kind of Svengali-Trilby harmony; it's not inconceivable that she'd fall for his appeal. Much of the rest of Dunwich has a get-it-in-the-can haste about it. The flashbacks to Wilbur's mother (Joanne Moore Jordan) giving childbirth under weird circumstances aren't very compelling. Dr. Armitage, Dr. Cory, the sheriff and some agitated Dunwich locals stand in a row to exclaim klunky dialogue directly to the camera: "Let's burn the castle!" "C'mon men!" and my personal favorite, "This is really happening, isn't it?" It reminds us of the parody scene blocking in Joe Dante's affectionate comedy Matinee.
We can see that Stockwell and Dee were trying. She doesn't hold back with the rough stuff. Semi-voluntarily reclining on an Abraham-like sacrificial altar, as Wilbur waves a dagger over her, Nancy Wagner is draped in a shift that exposes quite a bit of her naked flank. Inserts show Wilbur's hands moving inside the cloth in suggestive places, while she writhes in presumed ecstasy. He even ends up groping her breast, and it doesn't look as if a stunt double is used. At least one aspect of the film's funky theme is addressed: 'Let's worship a pack of sex-starved other-dimensional demons!'
---

Arrow Video's Blu-ray of The Dunwich Horror is touted as a new 2K restoration undertaken by Arrow. It's very colorful and sharp, and Les Baxter's music has plenty of punch. Haller and his art director really worked on giving the settings a gothic atmosphere; the hallway with the elaborate 'elder gods' logo on the floor gets a lot of attention. An occasional close-up in Dunwich is soft, but special care is taken with shots of star Sandra Dee, who comes off as peaches-and-cream perfection.
Arrow's extras begin with an audio commentary from Guy Adams and Alexandra Benedict, of the Arkham County 'audible original drama.' It's mostly an informal conversational track, with plenty of Lovecraft facts doled out along the way. The first video presentation, a discussion with Stephen R. Bissette and Stephen Laws, is heralded as a major meeting of the minds. It's again another personality-driven item between the artist and the horror novelist. It's two hours and ten minutes in duration. Again, these experts know their subject; we learn about a TV show from way back in 1952, in which Ken Nordine reads a Lovecraft story.
Fantasy author Ruthanna Emrys gives a focused 16-minute talk on Lovecraft and the Lovecraft Mythos. The literary basics make a good contrast with the fan adulation. She's a good speaker as well. Music expert David Huckvale spends a half-hour on his video essay, addressing composer Les Baxter's background as well as the music score for Dunwich. Huckvale's engages in some music analysis at his piano.
New artwork adorns the cover, with Dean Stockwell arrayed as in the book — normal above and an octopus below. The original poster art by Reynold Brown is on the reverse side. We're told it's one of the assignments that motivated the artist to quit movie poster work — he grew weary of painting increasingly exploitative imagery.
Reviewed by Glenn Erickson
---

The Dunwich Horror
Blu-ray rates:
Movie: Good -minus
Video: Excellent
Sound: Excellent
Supplements:
New Audio commentary with Guy Adams and Alexandra Benedict
The Door into Dunwich, new video discussion with Stephen R. Bissette & Stephen Laws
After Summer After Winter, new interview with author Ruthanna Emrys
New featurette The Sound of Cosmic Terror, with music historian David Huckvale
Trailer, Image gallery.
Deaf and Hearing-impaired Friendly? YES; Subtitles: English (feature only)
Packaging: One Blu-ray in Keep case
Reviewed: January 1, 2023
(6856dunw)

Visit CineSavant's Main Column Page
Glenn Erickson answers most reader mail: cinesavant@gmail.com

Text © Copyright 2023 Glenn Erickson