Peter Benchley's follow-up to Jaws is a treasure hunt thriller starring Robert Shaw and filmed in the pearly waters off Bermuda. The exciting underwater scenes boosted the careers of Nick Nolte and Jacqueline Bisset but the memory that stuck in the minds of millions was a particular wardrobe decision for Bisset's siren of the deep. Who needs Spanish gold and a fortune in lost morphine?  This import disc features a commentary by actress Illeana Douglas.

The Deep
Blu-ray
Viavision [Imprint] 28
1977 / Color / 2:35 widescreen / 123 min. / Street Date December 30, 2020 / Available from Viavision / 34.95

Starring: Robert Shaw, Jacqueline Bisset, Nick Nolte, Louis Gossett, Eli Wallach, Robert Tessier.
Cinematography: Christopher Challis
Underwater Director: Al Giddings
Film Editor: David Berlatsky
Original Music: John Barry
Written by Tracy Keenan Wynn, Peter Benchley from his novel
Produced by Peter Guber
Directed by Peter Yates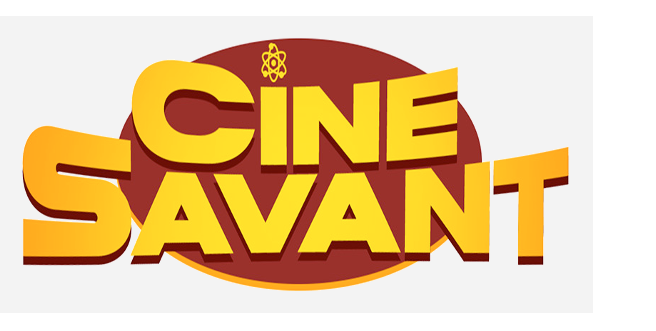 After a couple of early 1970s shows that became enormous blockbusters —Love Story, The Godfather — Universal's Jaws dominated the summer box office in 1975, inaugurating the trend toward massive crowd-pleasing event movies. The direct follow-up to Spielberg's shark attack buffet was 1977's The Deep, another seagoing adventure starring Robert Shaw and based on the best-seller by the Jaws scribe, Peter Benchley. In June of 1977 nine out of ten moviegoers could probably be found lining up for Star Wars for the 4th or 5th time. But just down the street The Deep was doing respectable business as well, earning back two-thirds of its nine $ million budget in its first weekend.
The Deep is a commercially conceived, professionally filmed action thriller with a very weak story. It's essentially a remake of Howard Hughes' equally slack 1955 skin diving treasure hunt film Underwater!  That show generated instant suspense with the same (already hackneyed) notion of a treasure ship positioned precariously on an underwater cliff: when will the wreck plunge into the abyss?

On the plus side are good performances from attractive stars, plus some truly outstanding underwater cinematography. Even patient audiences balked at the rudimentary storyline but since today's action thrillers are so lame-brained The Deep would score above-average marks for sophistication. Director Peter Yates knows his way around movie action, having cut his teeth as an assistant director (The Inn of the Sixth Happiness, The Guns of Navarone) and taking directing credit on the shows Robbery, Bullitt and Murphy's War. The stunt arrangers and underwater experts deserve the kudos, but we're told that we're mostly seeing the real principal players diving down to the special underwater set.
Romantic vacationers Gail Berke and David Sanders (Jacqueline Bisset & Nick Nolte) dive on the wreck of the WW2 steamer Goliath and samples of two kinds of treasure — a Spanish medallion and an ampoule of morphine, one of thousands being sent to the front lines in Europe. They're soon kidnapped and threatened by the local Haitian crime lord Henri Cloche (Louis Gossett). Seeking aid from famed treasure hunter Romer Treece (Robert Shaw), Gail and David join forces to collect the morphine (to placate Cloche) while investigating a second wreck of an 18th century treasure ship. But skullduggery is afoot — Romer's pal Adam Coffin (Eli Wallach) is feeding information to Cloche behind Romer's back.

The Deep can boast built-in entertainment values. The bright and sunny Bermudan locations are as beautiful as the actors, who give their thinly written parts considerable star-power depth. Robert Shaw is an educated, less salty version of his shark hunter from Jaws. In his breakout showcase feature Nick Nolte is masculine, intelligent and quite likeable. Jacqueline Bisset is a spirited and capable despite being given what in a masculine adventure is usually a decorative role, 'the girl.' Bisset also provides the film's most impressive special effect by playing the entire first episode in a wet T-shirt. The spectacle is guaranteed to make most males light-headed. Yet it's a clear victory for the talented Bisset — she's such a classy actress that she transcends definitions of exploitation.
About a third of The Deep is scuba-diving scenes of exceedingly high quality. Underwater cameraman and second unit director Al Giddings had experience with National Geographic films. He'd later shoot James Cameron's The Abyss. The three stars and director Peter Yates did their own diving, even some of the stunts. Most scuba diving scenes soon lapse into boredom, even in the James Bond epic Thunderball, the previous champion in the swim fins 'n' bubbles genre. Yates and Giddings build terrific sequences in the wrecks of sunken ships. We don't need expository voiceover — careful direction allows us to follow everything that goes on quite clearly.
The production is so attractive that we're over an hour into the show before questions of common sense arise. I remember audiences laughing at the ability of the divers to communicate just by 'shouting' underwater. The film's overall technical credibility keeps me from calling it an oversight. But a number of other questions arise to undermine the film's overall effect.

Romer Treece lives in a trendy converted lighthouse just a couple of miles from a fabulous unexplored wreck that lies within sight of a resort hotel. Everyone knows that the Goliath contains a fortune in drugs because Adam Coffin was one of its crew. The wreck has been off limits because of the danger of munitions on board. In thirty years, no maritime authority has blown it up to remove the obvious threat to nosy tourists. Romer is able to park his boat over the wreck for days on end without attracting any local law enforcement. The movie claims that the treasure has been uncovered only recently, but we think Romer and Cloche would have been out there looking on a weekly basis.
The suspense-jeopardy scenes are the weakest. Gail and David are kidnapped and threatened; Gail is strip-searched and terrorized with a voodoo ritual. Yet the couple calmly go about their treasure hunting. David knows that Cloche's hoods are at large, yet leaves Gail alone and unprotected in her hotel room, something that my 1977 preview audiences didn't buy. They were also amused by the casual portrayal of the black bad guys as sinister and anonymous. Live and Let Die fielded an all-black gang of criminals, but it was a comedy and many the jokes were at the expense of James Bond and other white clowns. The villains in The Deep are colorless nobodies save for Louis Gossett, and he isn't very clever either.
Finally, we aren't sure what Romer & Co. intend to do with the zillions in hot morphine. The Deep underplays its drug angle but the trio certainly seem willing to risk letting all that dope get on the market. The treasure hunt adventure is also pretty much a criminal enterprise, and Peter Benchley's story doesn't field an opinion about that one way or another.

As long as one accepts the TV mystery plotting The Deep is more than enjoyable. The film uses a giant Moray Eel as sort of a Serpent Ex Machina, but it packs a terrific shark attack scene among its numerous underwater thrills. And there's some vicarious fun in the belly of a sunken ship, using a dredge vacuum to suck the sand away from a fortune in bobbing bottles of dope. We immediately identify with David when he drops his facemask to squeeze through a narrow slot to reach a priceless gold bauble poking out of the sand. The treasure hunt trio conduct fun historical searches in Romer's library. Not only does Romer possess original manifests and other Castillian gold shipment records, all three heroes can apparently read archaic Spanish!
A question for drug-o-philes: if that liquid morphine has been waiting underwater for thirty years, wouldn't it be a bit beyond its expiration date?  Correspondent Edward Sullivan did some research and found out that ampoules of liquid morphine "… are stable for 3 months under all conditions tested, but should be stored at 22°C to avoid precipitation." It would be fun to see Cloche murdering half the island to secure possession of the dope, only to find out that it has all turned to sugar water.
---

Viavision [Imprint]'s Blu-ray of The Deep is their typically swanky presentation, with slick artwork on the slipcover sleeve and a minumum of clutter on the keep case packaging. The handsome show has everything we want for outdoorsy escapist adventure: exciting action in an exotic location without a trace of CGI. The movie stars really swim, in real water! The producers went to Australia to film the shark scenes!  It's a (gasp) real movie.
The HD image looks great at all times. Colorful fish surround the divers as they snoop for buried treasure, and the enormous close-ups of Ms. Bisset revive Old Hollywood notions of glamour. Composer John Barry's main theme isn't very memorable but nobody betters him for dreamy underwater atmospheres … his shifting tones may remind one of his sterling work on Thunderball.
Actress Illeana Douglas acquits herself well with a casual commentary that includes plenty of production facts — the underwater wreck was an underwater set built in a man-made cove filled with water and fish each day. She has personal memories to share of Nick Nolte, with whom she starred in Cape Fear. We wondered how Ms. Douglas would handle Jacqueline Bisset's wet T-shirt scene, and to our surprise she proves that sexy beauty appeals to both sexes. It's relevant to mention that back in 1957, Sophia Loren insured the success of her American film debut with a then- much more daring see-through swimwear gambit. As Ms. Douglas says, a sex symbol is not a bad thing to be.

The other extras were created for the original release. A 1977 CBS making-of Special is a glorified promo that may have hurt the movie's box office by giving away practically all of its surprises. Robert Shaw hosts; we see producer Peter Guber, director Yates and the stars suiting up for the demanding underwater work.
The Deep was expanded for a longer TV version, which is not included on the disc. But a Select Scenes extra gathers four or five sequences from the longer show, none of which are needed. IMDB doesn't list him, but actor Cameron Mitchell plays the captain of Goliath in a deleted prologue. The other deleted clips are mostly longer dialogue scenes. In one confusing addition, the under-used Eli Wallach tells Jacqueline Bisset that Robert Shaw's Romer Treece character was once a drug runner, or maybe a crime kingpin — he and Cloche 'share history' together. That biography doesn't mesh well with Treece's present non-job as an eccentric treasure hunter — unless his previous crime spree involved stealing the contents of Spanish libraries. Forget sunken treasure, those books must be worth millions.
The trailer is so laid back that it verges on being lazy. About halfway through we hear the original soundtrack for the Psycho shower scene! Very strange.
Final notes … The list of extras on the disc box is printed so dark, it really can't be read. Viavision [Imprint] discs can be expensive to import from Australia .. but most are available at our domestic Amazon, as is The Deep.
Written with input and advice from Edward Sullivan and Chris Baker (2009)
Reviewed by Glenn Erickson
---
The Deep
Blu-ray rates:
Movie: Very Good
Video: Excellent
Sound: Excellent English DTS-HD 5.1 Surround & LPCM 2.0 Stereo
Supplements: Audio commentary by Illeana Douglas; The Making of The Deep vintage docu; selected Scenes From the 3 Hour special edition, Trailer.
Deaf and Hearing-impaired Friendly? YES; Subtitles: English (feature only)
Packaging: One Blu-ray in Keep case
Reviewed: February 10, 2021
(6444deep)

Visit CineSavant's Main Column Page
Glenn Erickson answers most reader mail: cinesavant@gmail.com

Text © Copyright 2021 Glenn Erickson