Gangland London, 1960: Expatriate director Joseph Losey gives the Brit crime film a boost with a brutal gangster tale starring the ultra-tough Stanley Baker — and seemingly every up & coming male actor on the casting books. A committed thief returns to his craft the moment he's freed from prison, but the emphasis is on the nasty betrayals and squeeze-plays of the criminal underworld, that conspire to foil Baker's plans.

The Criminal
Blu-ray
KL Studio Classics
1960 / B&W / 1:66 widescreen / 98 min. / Street Date February 18, 2020 / available through Kino Lorber / 29.95
Starring: Stanley Baker, Sam Wanamaker, Grégoire Aslan, Margit Saad, Jill Bennett, Rupert Davies, Laurence Naismith, John Van Eyssen, Noel Willman, Kenneth Warren, Patrick Magee, Kenneth Cope, Patrick Wymark, Paul Stassino, Tom Bell, Neil McCarthy, Nigel Green, Tom Gerard, Edward Judd.
Cinematography: Robert Krasker
Film Editor: Reginald Mills
Original Music: John Dankworth
Written by Alun Owen and Jimmy Sangster
Produced by Jack Greenwood
Directed by Joseph Losey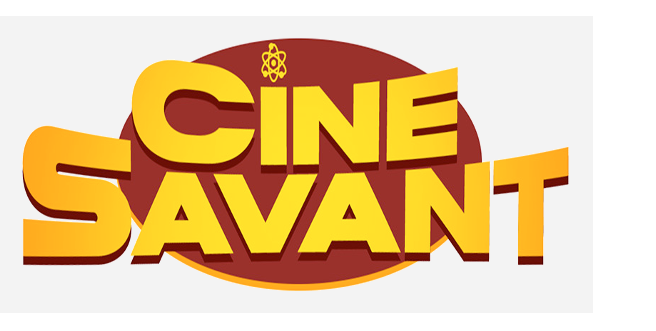 From the start we know we're watching something different: scenes of new inmates being processed into a prison block are backed by a soulful jazz song by Cleo Laine: "All my sadness, all my joy / Came from loving a thieving boy."
Struggling to establish himself in the British film industry, director Joseph Losey gave his all to a string of genre pictures before launching into the art-film stratosphere. All of his 1950s thrillers proffered intellectual ambition, especially Time Without Pity. In 1962 he finally caught a clean New Wave vibe with his Eva, starring Stanley Baker. Losey's next effort These are the Damned is an aggressively artistic political picture, trapped in a science fiction thriller.

1960's The Criminal is the second of four collaborations between Losey and Stanley Baker. The show was released in America as The Concrete Jungle, but only after being trimmed by eleven minutes. So dense is the fabric of this crime tale, we can't imagine what could be dropped from it without leaving the audience in confusion — there are too many sharp characters to keep track of. Populated with twenty or so impressive English actors, many of whom became familiar faces, this is an excellently-directed, engrossing drama.
Star Stanley Baker was a natural for stories of men struggling against injustice, as seen with his ex-con truck driver in Cy Endfield's Hell Drivers, another ensemble picture with two-score future British stars. Endfield's social messages were even more blatant than Losey's. The Criminal charges that life in the underworld is even worse. Not only is there no honor among thieves, these British hoods betray and exploit each other with as much vigor as do the profiteers on the legal side of the fence.
The screenplay by Jimmy Sangster, re-written by Alun Owen (A Hard Day's Night) is almost as deterministic as a Japanese Yakuza tale: a hero emerges from jail, but doesn't stay free for long. Tough guy Johnny Bannion (Stanley Baker) is a big wheel in his prison block, second in power only to the baronial inmate boss Frank Saffron (Grégoire Aslan). The system of terror among the inmates gives Bannion the power of life and death: with just a hint, the thug Clobber (Kenneth J. Warren of A High Wind in Jamaica) savagely beats suspected squealer Kelly (Kenneth Cope of These are the Damned). The ineffectual prison governor (Noel Willman) allows his sadistic, games-playing Warden Barrows (Patrick Magee of Barry Lyndon) to run things his way; the implication is that Barrows is on the take.

Upon his release, Johnny Bannion is met by his gangster-partner Mike Carter (Sam Wanamaker of Give Us This Day), who has kept his swank apartment ready for him. A party with Bannion's old associates is already underway. Bannion ditches his old flame Maggie (Jill Bennett of The Charge of the Light Brigade), who doesn't leave happily. He then takes up with Maggie's previous roommate, Suzanne (Margit Saad), who simply shows up in his bed with an offer he can't refuse. Bannion immediately launches into a racetrack robbery planned by a pal back in stir, who is expecting a cut. After Mike negotiates a deal that gives a bigger share of the loot to unseen organized crime associates, Bannion continues with the heist. Thug Ted (Nigel Green of The Ipcress File) and driver Quantock (Tom Gerrard) help Bannion knock off the racetrack, but he's immediately doublecrossed and sent back to jail.
Back in prison, everything goes bad for Johnny Bannion. Everybody wants the money he has hidden, and they don't care how they get it. Johnny learns that Mike Carter has bought off or killed his associates. The underworld reaches into the prison, where Frank Saffron and his henchman Fanucci (Paul Stassino of Thunderball) use the same cell block grapevine to put pressure on Bannion. Hearing that Suzanne is being threatened, Johnny can't tell if she's loyal to him or part of the conspiracy. Bannion decides that he has to find a way out, and quick. He makes a deal with Saffron, who finds a strange way of getting Bannion pardoned. Of course, Saffron simply wants to deliver Johnny into the greedy hands of his former partner Mike.

Like Losey's other genre-oriented films, The Criminal is a dense interweaving of strong attitudes, this time towards society, freedom and incarceration. Handsome thug Johnny Bannion is a big wheel in prison, but no matter where he goes he's a trapped man. After planning a heist for three years in his jail cell, he emerges from institutionalized sadism to an equally trap-like existence outside. Even his lush apartment seems oppressive. The penultimate scene is one of chaos and violence, as Bannion finds himself in an out-of-control prison riot. The web of betrayals trasnform him from a feared big wheel of the underworld, into a universally-despised outcast.
The film abounds with tense, dynamic and violent scenes. Brute force rules behind bars, where fatal beatings can be dished out with the warden's blessing. Bannion is forced into a cell with two bruisers itching to bring him down a notch. The prison riot is almost as chaotic as the wild party Bannion returns to at his apartment. Both show Losey at the top of his game as a director. The violence looks real; the loose women at the party are equally convincing. One dame passes out after crashing across a coffee table, in a shot that echoes the prison violence.
Losey & Co. overturn genre expectations. Johnny Bannion is as manipulated outside the prison as he is in it, with slimy cohort Sam Wanamaker making deals that reduce him to an errand boy in his own crime. Typical thriller highlights become minor incidents in a larger pattern. To our surprise, the racetrack robbery is little more than a throwaway. Considerable attention is paid to the makeup of Bannion's hastily-assembled gang, but in the aftermath of the heist, we only hear rumors of the bad-news fates handed out to Bannion's fellow thieves. The Criminal is more concerned with how each 'system' — the cynical underworld and the hypocritical prison — isolate and neutralize the independent spirit.

Losey's personal directorial preferences clue us to look for surreptitious social comment, and The Criminal has plenty to offer. Loyalty inside prison is a kind of dog-eat-dog mirror of society at large: everyone gets along, but the whole group can turn murderously against an individual at a moment's notice. Any individual with any kind of vulnerability will soon be put on the spot. Did Joseph Losey see these movies as reflecting his own experience in the movie industry?
The Criminal has a modern look — scenes are not just 'covered,' but blocked to focus on selected elements. Low angles in the prison accentuate the oppressive cell blocks, and remind the inmates at all time that they're in a cage. When Johnny Bannion returns to his apartment, we understand his anger at finding the nude Suzanne in his bed: after three years with no privacy, what he wants most is to just be alone.
Johnny's dilemma definitely predates the mood of existential paranoia that crept into Brit crimers in the late '60s (Point Blank, etc.). The ingredients are all there. Bannion doesn't know who has betrayed him, his ex-girlfriend or his new moll. Members of his gang switch loyalties without regret, and when the crime bosses bilk him out of the loot he's secretly buried, they expect him to take it in good humor. Crime and betrayal, imprisonment and mistreatment, are all part of a world where power is everything and the law nothing. Bannion shares a lot in common with Barry Sullivan's hoodlum in the classic noir The Gangster. But that self-destructive racketeer foolishly invited his own demise. Johnny's trouble is part of the nature of the system in which he struggles. He ends up like a wounded dog, wondering if there ever was a chance to succeed.

As soon as he teamed with Harold Pinter, Joseph Losey steered away from overt genre pictures. His pictures slowed down to observe twisted psychological games between sophisticated adults — The Servant, Accident. As good as those films are, they tend toward opaqueness and inscrutability — Accident requires considerable effort just to define its ambiguities. The ironic distance that Losey and Evan Jones piled into Modesty Blaise ended up 'spoiling the joke' of spy spoofery — it became too precious to find an audience. Losey's best films — like his searing late-career thriller Mr. Klein — retain the edge of the early social outrage pictures that contributed to his political troubles with the HUAC: The Prowler, The Lawless. Far from being an empty indictment of society, The Criminal is convincingly complex.
Losey was always quick to compliment his collaborators. Writer Alun Owen gives the film's dialogue a convincing working-class grit. Richard MacDonald designed many of Losey's big pictures. The Criminal's prison sets are extremely convincing, and Bannion's windowless apartment is a strange kind of bachelor prison cell. Its amenities include a nude girlie picture on the wall… we wonder if the American censors would insist on the excision of shots with the nude photo. The picture contrasts bleak natural winter exteriors with the institutional oppression in the prison. That offbeat Cleo Laine song establishes a strange mood when played incongruously over scenes in the cell block.

Former all-purpose villain Stanley Baker becomes a rough-hewn star here; Johnny Bannion might be his best all-round role. The film doesn't pretend that criminals are sex-neutral. In the prison, one inmate who works as a trusty leers intently at the incoming Kelly. We can't tell if the trusty's interest is sexual, or if he's merely anticipating Kelly's upcoming punishment. Patrick Magee's Warden Barrows seems deeply caught up in extreme of sado-erotic psychology — he's a barely functioning psycho. Gangster Sam Wanamaker plays his slippery hood in a sexually ambiguous manner; when he kidnaps (?) Suzanne, we know he's not after her body.
Second-billed Wanamaker fled the same political persecution that forced director Losey to re-start his career in England. Wanamaker did almost as well for himself, rising high in London theatrical scene and eventually turning to directing, mostly for television. Tarantino fans, note that the annoyingly insincere director of Rick Dalton's awful TV western in Once Upon at Time in Hollywood is supposed to be Sam Wanamaker. Fantasy fans know Wanamaker as the director of the worst Ray Harryhausen movie.
An inability to understand women has been the downfall of every gangster since the silent era. Johnny Bannion should have realized that before giving Jill Bennett's Maggie such a rude emotional shove. She becomes frantic with despair. The exotic German Margit Saad is faithful to a fault — or a really good faker — but it makes no difference because Mike Carter can use her for leverage either way.
I haven't mentioned all of the interesting and familiar character faces doing good work in this show. Every supporting character and momentary bit seems to be an old friend: Laurence Naismith (Jason and the Argonauts) is a detective. John Van Eyssen (Horror of Dracula), Patrick Wymark (Repulsion), Murray Melvin (A Taste of Honey) Kenneth J. Warren (Demons of the Mind) are all inmates. Noel Willman (Kiss of the Vampire) is the uncaring prison Governor, Nigel Green (Zulu) a cool-headed hit man. The young Edward Judd (The Day the Earth Caught Fire) has a small part as an inexperienced warder.
---

The KL Studio Classics Blu-ray of The Criminal is a splendid encoding of this great picture, looking all the better in a flawless 4K scan. The audio is crystal clear, showcasing that smooth Cleo Laine tune. The clean audio also helps us cut through the Brit argot. Happily, English subs are present, another improvement over the old DVD. This time I think I understood everything that was going on.
For those that care, the uncut feature here is a tad longer than the old Anchor Bay DVD, which dropped the end credits over a scene of prisoners marching in a circle. The disc lists an incorrect running time — 87 minutes was the length of the cut American release.
Kat Ellinger's commentary dishes out a great deal of information about Losey, all those actors and the Brit film-going context in which The Criminal appeared. She says it arrived in London the same weekend as Saturday Night and Sunday Morning, and that it was a hit in France but not England. We also learn that Stanley Baker based his characterization a real hood he knew. She references older interviews that addressed the rumor of a lost 130- minute cut. Losey said that a short scene or two with Jill Bennett were dropped, but that there was never a version anywhere near that long.
An original English trailer uses a hardboiled narration, and several other trailers are appended as well.
Reviewed by Glenn Erickson
---
The Criminal
Blu-ray rates:
Movie: Very Good +
Video: Excellent
Sound: Excellent
Supplements: Commentary by Kat Ellinger; trailers.
Deaf and Hearing-impaired Friendly? YES; Subtitles: English (feature only)
Packaging: One Blu-ray in Keep case
Reviewed: February 6, 2020
(6201crim)

Visit CineSavant's Main Column Page
Glenn Erickson answers most reader mail: cinesavant@gmail.com
Text © Copyright 2020 Glenn Erickson