Howard Hawks' early sound picture is a worthy prison drama — with top performances from Walter Huston and Boris Karloff, both just as their film careers began to take off. Huston shows the screen how a stage actor can take command: his DA-turned warden character is corrupt yet retains his air of authority. Karloff's convict seethes with raw menace, and Hawks uses him better than anyone except James Whale. That 'other' Code, the Production Code, found this show to be unbearably tense — even though all the brutality happens off-screen, violence is soaked into every scene.

The Criminal Code
Blu-ray
Powerhouse Indicator
1930 / B&W / 1:37 Academy / 97 min. / Street Date March 22, 2021 / available from Powerhouse Films UK / £15.99
Starring: Walter Huston, Phillips Holmes, Constance Cummings, Boris Karloff, DeWitt Jennings, Mary Doran, Ethel Wales, Clark Marshall, Arthur Hoyt, John St. Polis, Paul Porcasi, Andy Devine.
Cinematography: James Wong Howe, Ted Tetzlaff
Film Editor: Edward Curtis
Original Music: Sam Perry
Written by Fred Niblo Jr., Seton I. Miller from the stage play by Martin Flavin
Produced by Harry Cohn
Directed by Howard Hawks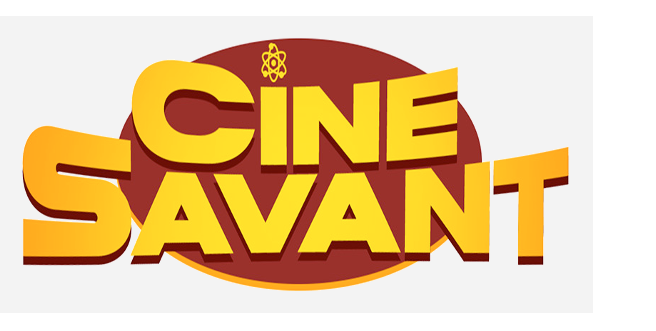 We're told that several early Howard Hawks' films had all but been forgotten until some revivals and reappraisals in the 1960s. The Criminal Code was released on the last day of 1930, and versions directed by others in Spanish and French followed, with different casts. This is perhaps why Henri Langlois of the Cinematheque Francaise was so excited — it's Walter Huston's third sound film, and a terrific pre- Frankenstein Boris Karloff steals the show.
Martin Flavin's Broadway play investigates several kinds of injustice, and then compares the legal code to the convict's criminal code, the unwritten set of laws that condemn squealers to death. The film's callow young hero must reconcile one code with the other, and finds that the crooks 'keep faith' better than those in authority.

Many of the elements of The Criminal Code must already have been Old News in 1930. The foolish young Robert Graham (Phillips Holmes) gets drunk in a nightclub and accidentally kills a guy. Robert's casual girlfriend Gertrude (Mary Doran) is quick to abandon him when he's charged with murder. The ambitious D.A. Mark Brady (Walter Huston) sees how a decent defense could save Graham from a harsh prison sentence, but Graham's lawyer (Arthur Hoyt of The Lost World puts up an incompetent defense. Fully aware of the injustice, Brady says nothing because a conviction will help him in a bid for the Governorship.
Six years into his ten-year prison sentence, Robert Graham is cracking up. He's learned the harsh rules of life in the pen from one of his cellmates, Galloway (Boris Karloff), a hard case intent on killing the squealer who got his parole revoked, for drinking just one beer. The squealer is none other than Captain Gleason (DeWitt Jennings), the head prison guard. Graham is saved from insanity by the new warden, who is none other than Mark Brady, on the rebound from a failed gubernatorial bid. Brady's no coward — he put many of the convicts in prison, but shows them who's in charge by walking fearlessly through the center of the prison yard. Brady makes Graham his chauffeur and errand boy, and the young man's morale improves mightily when he meets Brady's friendly daughter Mary (Constance Cummings ↓ ). But trouble looms — a breakout by Galloway and cellmate Jim Fales (Otto Hoffman) is thwarted by a squealer, Runce (Clark Marshall). Robert finds himself accused of another murder, unable to save himself because doing so means squealing as well.

Peter Bogdanovich was always entranced by the films of Howard Hawks. When making his first, excellent horror film Targets he needed an old movie of Boris Karloff for the aging star Byron Orlock (Karloff!) to watch on TV. That's where many of us first saw scenes from The Criminal Code. The actor's body language is unmistakeable — even with his back to the camera he can't be confused with any other actor. Karloff's Galloway moves slowly and deliberately, as if resisting the impulse to kill. He's introduced just slouching around a jail cell. His cellmates do all the talking, but Galloway dominates the scene anyway. For his first big close-up Karloff leans into the camera. He goes completely out of focus, which in this case almost seems intentional. We remember Galloway as this staring, seething mass of hatred.
In one scene Galloway rolls a tea tray into a room, as if moving a casket at a funeral. Warden Brady's housemistress jumps in surprise: "Do you have to sneak up on people like that?" We immediately understand why James Whale picked Karloff to play Frankenstein's monster. (Well, being British helped too.)
Galloway constantly reminds young Graham of his appointment to murder the head guard Gleason, but he's also thoughtful about the rights of his fellow cons, and protective of Graham. This creates a nice tension when Graham decides he must 'stick with the mob' as concerns Galloway, even though he may be sending himself to the hangman.

The central irony to the story is that Galloway keeps faith with his murderous code, while the upstanding Mark Brady does not. Brady has no problem at all letting Graham take the full murder penalty for what should be manslaughter because it's politically expeditious to do so. Walter Huston takes hold of the part, and to earn his keep belts out two or three fast harangues at top volume, trying to get Graham to fink on a killer. Brady demands that Graham adhere to the letter of his code, The Law, when he's constantly skirting it himself.
Hawks populates the cast of convicts, guards and political friends of Brady with a great bunch of faces. DeWitt Jennings is the corrupt guard, but he's not exaggerated into a complete villain. The squealer played by Clark Marshall is somewhat overplayed.
The weak link in the film are the romantic leads. Constance Cummings had a substantial career but Philips Holmes went from one weak performer to the next. His starring role in Josef von Sternberg's An American Tragedy pretty much put the finish to his starring career. The possibility of a comeback ended in the Canadian Air Force when he was killed in a mid-air collision in 1942.

This is before Howard Hawks found his main style — with his camera at one standard height recording casual, dialogue driven takes. The show has standard montages, that some have found to be expressionist. A series of superimposed machines expressing Robert's psychic condition may have influenced a similar montage in Raoul Walsh's White Heat. Other critics say that The Criminal Code was a warm up for Hawks' next picture Scarface, the best of the gangster films yet filmed in an extreme style that the director never touched on again. He does experiment a little with dialogue — it's broken and interrupted, if not fully overlapping.
↑  Numerous sources confirm that Columbia filmed the prison yard scenes for The Criminal Code on the MGM lot, on the same exterior set used for Metro's The Big House not long before. Seeing this show for the first time in such clarity, we note that many wide shots of the prison yard are of lesser quality and have small digs and flaws — as do most of the generic scenes showing the full interior of the cell block. Based on this film evidence I believe that MGM sold Columbia all of this stock material and as part of the deal allowed a crew to come to the MGM set to do pickups, with Walter Huston performing on the same exterior prison yard set with a somewhat smaller cast of extras. Had Columbia filmed all those scenes with their hundreds of extras, their quality should have matched the original negative of scenes around them.
---

Powerhouse Indicator's Blu-ray of The Criminal Code is an astonishingly good encoding of this early sound picture. The perfect image has rich blacks and great detail; when the camera can't quite find focus on a scene we can tell immediately. The soundtrack is also rather rich, with the racket of hundreds of rebellious, 'yammering' prisoners perspectivized depending on where the camera is. Howard Hawks wasn't too much of a technical innovator, but he certainly kept up with trends.
Nora Fiore's well-researched commentary yields rich coverage of Howard Hawks, this film in particular and the careers of its main stars. Kim Newman seems to be having a jolly good time in his video extra, giving us the full rundown on Boris Karloff's non-horror roles. Back at UCLA we remember seeing Karloff at the conclusion of Fox's original nitrate print of The House of Rothschild, in crude three-color Technicolor.
Director John Carpenter holds forth in an audio recording of a screening seminar, basically preaching his love of everything Howard Hawks.
The most involved extra is an illustrated lecture by Jonathan Bygraves about the various versions of The Criminal Code: the lost French and Spanish language versions, the 1938 remake Penitentiary starring Walter Connolly, John Howard, Marc Lawrence and Jean Parker; and the 1950 remake Convicted with Broderick Crawford, Glenn Ford and Millard Mitchell and Dorothy Malone. The changes vary between adjustments made for Code rules about alcohol, violence and 'respecting authority,' and simple changes to accommodate new stars.
Reviewed by Glenn Erickson
---
The Criminal Code
Blu-ray rates:
Movie: Excellent
Video: Excellent
Sound: Excellent
Supplements: Audio commentary with Nora Fiore; Behind the Mask (26 mins): author and critic Kim Newman discusses the non-horror career of actor Boris Karloff; Codes and Convictions (30 mins): video essay by Jonathan Bygraves on the many adaptations of Marvin Flavin's original book; The Howard Hawks Masterclass with John Carpenter (36 mins): archival audio recording from the British Film Institute's 1997 Howard Hawks retrospective at the National Film Theatre, London; Lux Radio Theatre: The Criminal Code (1939, 59 mins): radio adaptation starring Edward G Robinson, Beverly Roberts and Paul Guilfoyle; Image galleries including on-set and promotional photography from The Criminal Code and its lost Spanish-language version, El código penal.
36-page illustrated booklet with an essay by Philip Kemp, Howard Hawks on The Criminal Code, an archival article by Henri Langlois, an overview of contemporary critical responses, and film credits.
Deaf and Hearing-impaired Friendly? YES; Subtitles: English (feature only)
Packaging: One Blu-ray with booklet in Keep case
Reviewed: March 11, 2021
(6460code)

Visit CineSavant's Main Column Page
Glenn Erickson answers most reader mail: cinesavant@gmail.com

Text © Copyright 2021 Glenn Erickson