Most noted for its troubled production background, this hospital-set murder thriller turns a doctor into a detective: James Coburn's medico undertakes an amateur investigation of a crime involving an illegal abortion, and the cover-up thereof. Although tangled up in the crazy James Aubrey-Kirk Kerkorian regime at MGM, Blake Edwards' film can boast a strong supporting cast: Jennifer O'Neill, Pat Hingle, Elizabeth Allan, Dan O'Herlihy, James Hong, Michael Blodgett, Regis Toomey and John Hillerman.

The Carey Treatment
Blu-ray
Warner Archive Collection
1972 / Color / 2:35 widescreen / 101 min. / Available at Amazon.com / General site WAC-Amazon / Street Date May 10, 2022 / 21.99
Starring: James Coburn, Jennifer O'Neill, Pat Hingle, Skye Aubrey, Elizabeth Allan, Dan O'Herlihy, James Hong, Michael Blodgett, Regis Toomey, Jennifer Edwards, John Hillerman, Alex Drier, Robert Mandan, Melissa Tormé-March.
Cinematography: Frank Stanley
Art Director: Alfred Sweeney
Film Editor: Ralph E. Winters
Original Music: Roy Budd
Screenplay by "James P. Bonner" (a pseudonym for Irving Ravetch and Harriet Frank, Jr.) and John D.F. Black (uncredited); from the novel A Case of Need by Jefferey Hudson (a pen-name for Michael Crichton)
Produced by William Belasco
Directed by Blake Edwards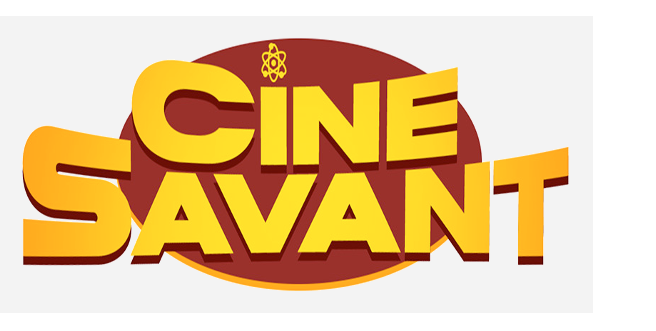 The Warner Archive Collection Blu-ray of The Carey Treatment is a polished whodunnit in a hospital setting, with ample doses of hipster lifestyles plus a Peyton Place– like exposé of hypocrisy behind the doors of upscale Boston.
The show shapes up as a decent star vehicle for James Coburn, who in 1972 still retained some of the momentum of his mid-sixties rise to stardom. Coburn turned his lanky frame, craggy features and toothy smile into an unlikely image as a sexy leading man, and perhaps got bogged down in roles that required him to say 'Far Out' too frequently while wearing adapted hippie fashions. However, the actor possessed a voice that, as he sometimes said, could do the acting for him. Much later, when good parts thinned out and health issues slowed him down, 'cool cat' Coburn continued to make a fortune doing voice work for commercials.

The Carey Treatment began as A Case of Need, one of a number of novels dashed off by Michael Crichton in his spare time (!) while attending Harvard Medical School. It was published in 1968 under the pseudonym 'Jeffery Hudson' and won the prestigious Edgar Award for Best Novel. It was quickly optioned for the movies. After his 1969 tome The Andromeda Strain became a best-seller (and was sold to Universal and Robert Wise for a tidy sum), studio interest in the Crichton books written under pen-names increased considerably. Dealing: or the Berkeley-to-Boston Forty-Brick Lost-Bag Blues,, a 1970 novel written by Crichton and his brother Douglas (using the pseudonym "Michael Douglas") about college students selling pot, was filmed by director Paul Williams and released by Warner Bros. in early 1972. ABC television bought Binary (published under the pseudonym 'John Lange') for a Movie-of-the-Week. Interestingly, Crichton persuaded the network to allow him to direct Binary, which aired in late '72.
A Case of Need ended up at MGM, and the studio hired Blake Edwards to direct. Edwards was in a rocky career patch after the box office failure of his costly 1970 musical Darling Lili and was battling MGM over extensive cuts the studio had made in his downbeat western Wild Rovers (1971). The creator of Inspector Clouseau was at this point still best known for comedy, but nobody worried about Edwards' ability to direct a taut mystery — he had also created the TV sleuth Peter Gunn, and had scored big with the thriller Experiment in Terror.

Is this the last Hollywood film with a doctor who smokes?
The film itself feels like a TV-movie treatment elevated to star-level feature quality, with a name cast of veterans and newcomers, much like MGM's They Only Kill Their Masters of the same year. Laid-back pro pathologist Dr. Peter Carey (Coburn) takes up his new job at a Boston hospital, meeting a staff seemingly intimidated by top surgeon J.D. Randall (Dan O'Herlihy), who runs the place as his personal fiefdom. Carey promptly falls into bed with dietitian Georgia Hightower (Jennifer O'Neill) in a loose, open arrangement. He also witnesses a police shakedown in the hospital lobby, seeking the culprit responsible for stealing narcotics. Carey then finds himself neglecting his duties to help his friend Dr. David Tao (James Hong), who has been arrested for murder — he's accused of performing a botched abortion on 15 year-old Karen Randall (Melissa Tormé-March), J.D.'s daughter.
Tao does indeed perform abortions, not for profit but to help women with no options; he insists that he turned Karen down. But the power of the Randall family and the haste of police Captain Pearson to close the case rankles Peter Carey. It's David Tao's word against that of J.D.'s wife Evelyn (Elizabeth Allan), who claims that Karen named Tao as the abortionist before she died. Assistant pathologist Sanderson (Regis Toomey) fills in so Carey can investigate. He ruffles feathers and uncovers ugly family secrets — nobody wants anything like the real truth to come out. Captain Pearson dogs his trail; after an unpleasant interview with Evelyn, a private investigator takes photos of Carey and Georgia in bed, as possible blackmail material.

The investigation splits its time between squeamish (for 1972) autopsy scenes and Carey's 'unusual' investigation, which includes terrorizing Karen Randall's school roommate Lydia Barrett (Jennifer Edwards, the director's daughter) into telling him the truth. The episode goes much too far. Carey practically kidnaps the child and then drives his car like a madman. If Lydia turned him in he'd be in serious trouble, even in the more permissive year of 1972.
An attempt to corner masseur Roger Hudson (Michael Blodgett of Beyond the Valley of the Dolls) ends up with Dr. Carey targeted for murder: he's hit by a car while using a phone booth. Aware that he has serious internal injuries and will require surgery, Carey insists on first pulling a stunt with Captain Pearson to learn the identity of the real guilty party. Michael Crichton based most of his early stories on medicine-driven plot gimmicks — Coburn's 'doctor turned detective' calculates that he can delay going into surgery long enough to solve the case. That ruptured spleen will just have to wait.
Despite the numerous stories of backstage turmoil on The Carey Treatment, the result is a good show of its type, graced with technical finesse (the autopsy, Carey's interpretation of blood cultures, his cool assessment of his own injuries) and a lively cast. It has a progressive attitude toward abortion, the criminalization of which leads to the death of a young student, a too-common situation depicted accurately in the movie Our Time.
Abortion in Massachusetts was until 1972 allowed in cases of rape or incest only; Crichton's story points out that a range of practitioners do them anyway — for pure profit and for moral reasons (as is the case with the movie's Dr. Tao). As it turns out, a 'respectable' M.D. in the Randall family performs abortions as well, apparently for a social elite that need to keep such things quiet. No overt political statement is made; we just see that Dr. Tao is in big trouble. Even if acquitted, the good surgeon may not be able to practice again.

The only mildly tiresome aspect of the story is Dr. Carey's dated 'swinging' lifestyle, which seems tailored to James Coburn's star persona. Peter Carey is catnip for the ladies — he turns heads in the hallway. Middle-aged lab technician Dr. Barker (the unbilled Olive Dunbar) propositions Peter the moment they meet. This clinic has the dreaded horny virus worse than Paddy Chayefsky's The Hospital of the year before.  Plus+ points for granting more moxie to middle-aged women, however.
Separated from her husband, Jennifer O'Neill's gorgeous Georgia Hightower is coveted by half the doctors in the hospital. She chooses Carey in an instant and is sleeping with him practically the same night. The relationship is almost ridiculously casual, with choice dialogue that's so '70s,' it hurts:
"Baby, you need to be you and I need to be me." (para.)
Dr. Carey moves into a swank, fully furnished house and gives mellow parties where various couples wander upstairs together, no questions asked. When Carey excuses himself from Georgia to chat up the attractive lab assistant Angela Holder (Skye Aubrey), we can't tell if he's investigating or tom-catting. Georgia is not amused and neither are we — Ms. O'Neill seems to be in the movie only to give Cool Cat Coburn a filmic sack-mate. Did MGM script meddling reduce Georgia Hightower to Decorative Girlfriend status?
Elsewhere the casting is more than apt, giving Carey Treatment the sheen of quality goods. Stuffy Dan O'Herlihy (RoboCop) is properly boorish as the head surgeon unhappy that Carey doesn't kowtow. The great James Hong (he got his star on Hollywood Blvd. a week or so back) gives his Dr. Tao the dignity of an activist who knows he's risking his livelihood, but didn't expect to become a convenient fall guy for a crime nobody wants to talk about. Elizabeth Allan is the young victim's boozy mother, who doesn't seem to care about anything. Ms. Allan's casting is interesting — she's happily remembered as the stuffy Emilia Dedham of the 'Boston Dedhams' in John Ford's Donovan's Reef. (left)↓

Several ancillary characters could be the culprit Peter Carey is trying to uncover. The head of autopsy is a fairly early role for John Hillerman,  whose face we immediately respect. Pat Hingle  ↓  plays Captain Pearson as if he were the enforcer for the town's richest families; he alternates between patronizing Dr. Carey and quietly threatening him. Kindly old Sanderson is played by Regis Toomey, whose amazing career goes back to the dawn of sound. He's great opposite Mary Astor (and James Cagney) in William Wellman's Other Men's Women (1931). Toomey would continue working almost ten years longer, appearing in over 200 features and many TV shows. (right)↑
Blake Edwards' assured direction keeps all of these personalities in play even though James Coburn dominates most every scene. The Panavision lensing by Frank Stanley makes excellent use of the wide screen. We see signs of Edwards' breezy visual style, that would return in his 80's comeback films with Dudley Moore and Julie Andrews. One odd throwback image: a view of Dr. Carey through a glass beaker containing a lab mouse gives the impression that the pathologist is the one under scientific observation. It will remind fantasy film fans of the Sci-fi fun fest The Brain from Planet Arous, when a demonic, grinning John Agar is positioned behind a distorting water bottle.
None of the filmmakers were happy with the finished film. All of the screenwriters used pseudonyms or declined credit. Blake Edwards asked to take his name off the movie as well. Whatever damage was inflicted by the show's production travails isn't immediately apparent. Some reviewers complained that too many scenes in the movie turn out to be 'irrelevant' — did earlier scripts make better connections between the relatively isolated Evelyn Randall, Captain Pearson and one-scene characters like Dr. Barker and Joshua Randall, Karen's uncle (Alex Drier)?
All Hail the Smiling Cobra.
Blake Edwards' two-film stint at MGM became a career disaster. In 1969 Kirk Kerkorian bought the studio (he'd do so again much later) and put the once-powerful CBS executive James Aubrey in charge. Together they fired most of the remaining studio employees, sold everything that wasn't nailed down, and invested money in a new Las Vegas hotel. Aubrey said he didn't want his movies to cost more than two million dollars. He cancelled a number of previously committed productions including Fred Zinnemann's huge prestige project Man's Fate, literally just before shooting commenced. It's also said that Aubrey looked into killing David Lean's Ryan's Daughter, but the studio was already far too invested in that costly picture.

With his head of production Herbert Solow Aubrey did hire some reliable filmmakers, and took chances on some unproven talent. But he is quoted as saying he wanted total control, to subject filmmakers to 'domination and discipline.' Aubrey carried over the CBS executive attitude that every show was his to change at will, that every director worked for him personally. George Cukor's Travels with My Aunt was not cancelled, even after its intended star Katharine Hepburn dropped out. But other filmmakers felt Aubrey had cheated them and ruined their movies with his meddling. Several complained bitterly, and one producer and director took out full-page newspaper ads to protest.
Blake Edwards said he initially believed that Aubrey wanted to rebuild MGM as a maker of quality pictures. He had been shocked, after fifteen years as an A-list producer-director, to see what was done to his Wild Rovers. Aubrey shortened it by twenty minutes and vandalized its tragic finale with a sloppy attempt at a 'happy' ending. The production chief let The Carey Treatment be shot on location but imposed a producer who reportedly harassed Edwards every step of the way. Ten days were cut from the production schedule. Edwards said he was ordered to stop being fussy and just shoot something good enough to put on a screen. He soon concluded that this new MGM had no interest in movies, only in the bottom line.

The Carey Treatment was Edwards' first film in quite a while that he didn't also produce — although having that credit on Wild Rovers doesn't seem to have given him any authority. His MGM films are almost his only pictures not to have music scores by Henry Mancini. The film's composer and one writer were fresh from other Aubrey-MGM films — Roy Budd of Get Carter and John D.F. Black of Shaft. Did Edwards not push for Mancini as a gesture of cooperation with Aubrey's budget restrictions?
The 'Dino Desi and Billy' casting coup.
We also wonder about the film's three 'young women' roles, which were filled by the daughter of the director, of celebrity Mel Tormé and of James Aubrey himself. All of the actresses do very well. Skye Aubrey's part is substantial and she received fourth billing. Did Edwards put her in the film so he could also hire his own daughter?  Did he think Aubrey might favor a production featuring his daughter?
Nobody at the time was very happy with the finished movie — which frankly, today seems a rather good entertainment with no glaring gaps in logic or continuity. Roger Ebert's review mentions dull stretches of dialogue that aren't apparent to this viewer. The Carey Treatment attracted some bad press about Aubrey's tyranny, but also some good reviews. Was the public not interested because The Godfather was attracting all the attention?

Director Edwards was so shaken by this debacle that he all but quit the movies for a year and moved abroad. Partly teaming with England's Lew Grade, he moved on to a film for his wife Julie Andrews, and then backtracked to his 'safe' Pink Panther franchise. His return to high-profile auteur work was with satirical comedies about Hollywood decadence. His S.O.B. (1981) skewers the way the film industry had turned tasteless & crass. Edwards made it in direct reference to his travails at Paramount with Darling Lili, but some poison from the Aubrey-MGM experience surely sneaked in there there as well.
It would be nice to say that James Aubrey left MGM late in 1973 because nobody in town would work with him, but that's not the case. The fact is that he didn't ruin everything. He had some surprise successes in between sleazy stuff like Pretty Maids All in a Row. MGM did continue to move forward even if it was a shadow of its former self. The sound stages and the MGM lab still brought in revenue, as did the film library. I personally started visiting the lot around 1974, to borrow movie prints for UCLA.

The real reason Aubrey left is that his and Kerkorian's scorched-Earth policy — selling off the back lot, auctioning its treasures, dumping foreign holdings — achieved the goal of bringing MGM back out of the red. Their real effort went into building the MGM Grand in Vegas. That was what Kerkorian wanted to do in the first place, not make movies.
The four years at MGM remained a post-script to James Aubrey's more glorious, if equally controversial, earlier career running CBS. His most public MGM debacle was with Sam Peckinpah and James Coburn on Pat Garrett and Billy the Kid, a feud that became personal and profane. Aubrey actually operated a separate 'parallel' cutting room where with little prior feature experience he supervised what would become the first release version of Pat Garrett. When Peckinpah's editors discovered this they conspired to smuggle a workprint of their cut out of the studio.
---

The Warner Archive Collection's Blu-ray of The Carey Treatment is a fine encoding, picture and sound, of this handsome Panavision production.
It's a plain-wrap presentation with just a trailer. Hearing stories about the 'smiling cobra' James Aubrey encourages one to snoop about and read who said what about him, some of which is available on the Internet. If you aren't offended by the basic attitude of James Coburn's cock-of-the-walk sub-Flint medico, The Carey Treatment will play as a solid entertainment.
Substantial assistance for this review from correspondent-reviewer "B."
Reviewed by Glenn Erickson
---
The Carey Treatment
Blu-ray rates:
Movie: Very Good
Video: Excellent
Sound: Excellent
Supplements: Trailer.
Deaf and Hearing-impaired Friendly? YES; Subtitles: English (feature only)
Packaging: One Blu-ray in Keep case
Reviewed: May 22, 2022
(6738care)

Final product for this review was provided free by The Warner Archive Collection.
Visit CineSavant's Main Column Page
Glenn Erickson answers most reader mail: cinesavant@gmail.com

Text © Copyright 2022 Glenn Erickson