The Buster Keaton Collection Volume 4

More Keaton is always a good thing — fans of The General and The Cameraman will find plenty to enjoy in these two classics. Buster befriends a cow ( ! ) in Go West and conquers several sports in College. Cohen's Buster Keaton Collection series is up to Volume 4, with both shows featuring Italian restorations. With music scores by the Mont Alto Motion Picture Score Orchestra and Rodney Sauer; the disc extra is a rare audio talk by Buster himself.

Go West and College
Blu-ray
The Buster Keaton Collection Volume 4
Cohen Film Collection
1925, 1927
B&W / 1:33 Silent Ap / 133 min.
Street Date December 8, 2020 / 29.95
Starring & Directed by Buster Keaton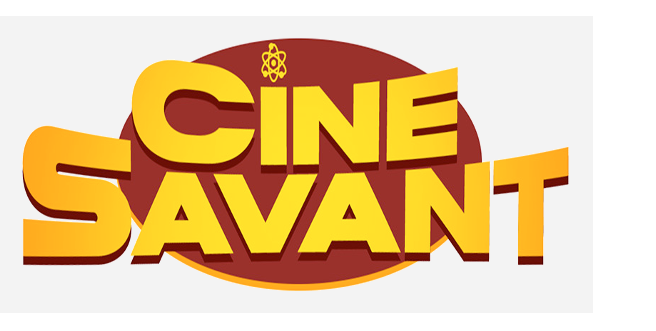 The collector and distributor Raymond Rohauer ended up with the ownership of all of Buster Keaton's films, which was a good thing in the long run because Buster himself might have let them crumble into dust. The collection is in the hands of Cohen Media now, which has been releasing them all in restored editions, polished and optimized in Italy.
Most collectors already own some of the great Kino Lorber releases from previous editions; Cohen's press releases stress new 4k transfers.
As a series Buster Keaton's films tell the story of an artist who came under commercial pressure to abandon his unique, individualistic talent. Although it seems hard to believe now, Buster Keaton's The General wasn't reviewed well upon its release and wasn't a big moneymaker. It proved to be the last film over which Keaton would exercise complete control. Keaton's gag-oriented, almost surreal Seven Chances was not a big success either. They were followed by much more conventional, 'safer' projects. Keaton's group of comedy collaborators and technical engineers began to break up.
This Volume 4 box contains Go West and College. Buster is in fine form, playing with droll sentiment and athletic hero-story clichés. The second film doesn't bear his directorial credit, but that's just a technicality — it's as much Buster's work as any of his classics.
---

Go West
1925/ 69 83 min.
Starring: Buster Keaton, Kathleen Myers, Brown Eyes, Howard Truesdale, Ray Thompson, Roscoe Arbuckle. Joe Keaton.
Cinematography: Bert Haines, Elgin Lessley
Art Direction: Fred Gabourie
Original Music: Mont Alto Motion Picture Orchestra
Written by Buster Keaton, Raymond Cannon, Lex Neal
Produced by Buster Keaton, Joseph M. Schenck
Directed by Buster Keaton
Buster Keaton was never really a 'Great Stone Face,' but he did sculpt his screen persona into a blank slate onto which each viewer could project his or her feelings. No matter how hectic becomes the action around Buster, he weathers the storm with much the same neutral expression. In Go West Keaton partially abandons his own rule: the face remains as calm as ever but some situations make a direct plea for the audience's sympathy, as might Charlie Chaplin.
Even dogs prefer not to associate with the pathetic loser 'Friendless' (Buster). When he tries to pat one, the animal just walks away. Dispossessed and cheated out of his belongings, Friendless hops a freight to the wide-open West. He's ill-equipped for ranch work but forms a fast bond with Brown Eyes, a cow that saves him from an angry bull. Friendless in turn rigs Brown Eyes with a pair of deer antlers, so she can ward off her pushy sisters in the dusty herd. Although he catches the eye of the cute rancher's daughter (Kathleen Myers) Friendless's path to romance is not at all assured. The rancher decides to rush all of his livestock to market, Brown Eyes included. Friendless accompanies his bovine friend in the cattle car, and defends the train from outlaw rustlers. He's the only man aboard when the cattle cars roll into the Los Angeles rail yard. Unaided, he and Brown Eyes must prevent a stampede and move the herd across town to the stockyards.
Go West was made before The General. Unlike his other shows from 1924-1925, it features little tinkering with cinematic concepts and no outrageous stuntwork. Almost all of the humor is character-oriented. Taking a page from Aesop, Friendless and Brown Eyes become inseparable after he removes a stone from her hoof. The calm animal with the big eyes really seems to be in love with him. The physical comedy is well above the standard, and often quite inventive. On the ranch he proves incapable of roping even a little calf, and must make do with a tiny pistol that keeps getting lost in his holster. Friendless gets caught in a train car filled with toppling, rolling barrels that eventually eject him out the side door. The stampede sequence is relatively tame.
Only the interest of the rancher's daughter keeps friendless from losing his job, as he doesn't get along well with his fellow cowboys. A trigger-happy cowpoke accuses him of cheating, draws his gun and asks him to Smile. Friendless complies in the only way he can, by pushing up the corners of his mouth with his fingers. Keaton thusly makes a joke about his own screen image, while referencing both the famous confrontation in Owen Wister's The Virginian. Silent audiences might have remembered a tragic scene in Griffith's famous Broken Blossoms, in which a battered Lillian Gish, too frightened to smile, uses her fingers in a similar manner.
Keaton makes the most of the featureless flatland and empty horizon of the desert location, isolating his character in a Western-style limbo. Because Keaton couldn't risk starting a real stampede in the city streets, the final stampede is less elaborate than his classic chase scenes. Many of the gags simply show barbershops and department stores overrun by the cows. One joke diminishes Keaton's characterization. Searching for something red to lead the animals to the stockyards, Friendless dons a devil costume, a choice that leads to an image of Satan leading a merry chase through downtown Los Angeles. Our beloved Buster is reduced to a generic comedy figure.
Even though it lacks Keaton's more radical cinematic content, Buster's lovable characterization wins us over completely. Friendless finds peace and companionship with Brown Eyes. We can't help but applaud to see them reunited for the ride home in a touring car. Keaton's mechanics must really have 'beefed up' that car's suspension.
---

College
1927 / 66 min.
Starring: Buster Keaton, Anne Cornwall, Snitz Edwards, Harold Goodwin, Florence Turner.
Cinematography: Bert Haines, Devereaux Jennings
Film Editor: Sherm Kell
Music: Rodney Sauer
Written by Carl Harbaugh, Bryan Foy
Produced by Joseph M. Schenck
Directed by James W. Horne
After The General many particulars of Buster Keaton's business arrangement changed, allowing producer Joseph M. Schenck to burden him with writers he didn't know, and even impose a director on him. Keaton was able to largely ignore the new director but he could do nothing about his reduced creative circumstances. The relatively modest College is a simple slapstick story in modern dress. It doesn't have large-scale set pieces and there is only one brief flourish of breakneck cinematic action.
Yet College became one of Keaton's most profitable pictures. A critic might call it a carbon copy of Harold Lloyd's The Freshman. Bookish High School Senior Ronald (Buster) is humiliated at his graduation ceremony, when his cheap suit shrinks until its buttons pop and its seams split. Worse, Ronald's unpopular anti-athletics speech offends the beautiful and popular Mary (Anne Cornwall), who gravitates toward Jeff (Harold Goodwin), an arrogant jock. Ronald tells his mother (Florence Turner) that he's going to attend ritzy Claydon College to be near Mary. At school he finds himself cruelly ostracized by the other students. His attempts to find a tuition-paying job do not go well. He tries out for various sports, but even the Dean (Snitz Edwards) can see that he is a dismal failure. The Dean secures Ronald the post of rowing cockswain for the big race. Mary finds herself hoping that Ronald will finally do something right. The jealous Jeff traps Mary in her room, with a dastardly plan to get them both expelled so she'll be forced to marry him. Mary phones a desperate plea for help — and Ronald takes the call!
College is no masterpiece; its story is not even particularly well-constructed: Buster endures a number of comic episodes at school before triumphing in a sudden burst of athletic competence. Just the same, every episode gets big laughs. The only theme in sight is the opposition of education and athletics in education. The High School faculty is enraptured by Ronald's speech even as the students and parents desert the hall. At Claydon, the Dean bemoans the fact that his campus is infested with athletes.
Realizing that his shrinking suit is self-destructing, Ronald moves behind a table and stands a book in front of his crotch: "Where would I be without my books?" It's as close as Buster ever got to ribald humor. After watching a crack soda jerk artfully juggle malt shakers and scoops of ice cream, Ronald makes a terrible mess of the job. Answering an ad for 'colored waiters,' he works in blackface. Not only does he attract the amorous attention of a black cook (Madame Sul-Te-Wan), the other kitchen staffers discover that he's painted and come after him with meat cleavers.
Is there such a thing as mild racist humor?   The African-American jokes in Keaton's films are almost always mistaken-identity based, not derogatory. The black waiters in College are neither shuffle bums nor dim-witted. Buster displays his expected blank-faced acceptance of failure.
Keaton works out some cute gags on the baseball and track fields. Keaton loved baseball, and in would invent elaborate, hilarious gags for Hollywood exhibition and charity games. For one marvelous gag Ronald bats an impossibly high fly ball. It stays in the air long enough for him to run all the bases. When the short stop catches it, Ronald is told that he's forced out two runners on base before him, and is also out himself. Keaton also concentrates on the long jump and pole vault. Even when the gags are standard material, he puts a hilarious spin on each belly flop or wildly tossed javelin. At the high jump he clears a not-very-high bar in a variety of ridiculous poses. When Buster falls right on his nose, his pain feels so real that we share it, vicariously.
In pure collegiate fairy-tale wish fulfillment, Ronald becomes a superman when inspired by Mary's fate-worse-than-death predicament. His lightning-fast race to the rescue overturns the failures during tryouts. On the way to Mary's room he performs feats of athleticism (jumping hedges like hurdles, etc.) that previously defeated him.
I'm not sure if Keaton ever attended a day of school or had experience in formal athletic competition — the show seems to know that he's an outsider in both arenas. Keaton also knows well that he isn't Superman: mastering the pole vault is a career in itself. He quickly decided to hire a pro to perform the biggest gag in the movie, Ronald's pole-vault right into Mary's second-floor dormitory window.
In one shot Buster's rowdy classmates use a blanket to toss him into the air. Without a (perceptible) cut, Buster goes up at normal speed, but opens his umbrella and falls down in slow motion. Today's cameras can change speed in mid-shot using programmable frame rate/shutter/exposure adjustments. The effect impresses in the opening and closing shots of The Insider (1999). It looks as if Buster's cameramen changed the frame rate and camera shutter manually, on the fly.
The ending of College is fully described in almost every review, but I won't divulge it here. Does the film's bizarre, mordant conclusion comment on Buster Keaton's disillusion with his marriage?  Did he have to dig in his heels to keep it?  College concludes as a parody of a Harold Lloyd picture: Ronald wins the race, defeats the dastardly villain and claims the girl. But the very last moments take a sharp left turn into Charles Addams territory, dumping the cheery optimism in four very weird quick dissolves. In a long-ago screening at UCLA with Chauncey Haines on the theater organ, happy applause at the conclusion suddenly gave way to a big "Ohh!" from the audience, followed by nervous laughter. Surrealism strikes again!  Keaton was a subversive genius.
---

The Cohen Collection's Blu-ray of Go West and College certainly looks good — the Italian restoration sourced so many elements that general flaws and rough spots in earlier editions are mostly smoothed over. The new music accompaniments are handsome and sometimes amusing in themselves.
We do miss the elaborate, informative extras found on the older Kino releases, the location comparisons by John Bengston and occasional featurettes examining the shows in detail. College was filmed largely around Exposition Park and U.S.C., just South of downtown Los Angeles. Go West was filmed in Arizona, but we also see the train line coming into downtown L.A. — including the 'Brew 102' sign that was just off the 10 Freeway during my college days.
For extras Cohen gives us its own re-issue trailers, an audio recording of Keaton and a barely-related short subject from 1923. Buster Keaton: Screenwriter is an audio pitch he made for the Wagon Train TV show, supplied by Bob Borgen. The 1923 Go West is a Hal Roach comedy short starring a cast of monkeys, 'The Dippy-Doo-Dads.' There apparently was an entire series of the things.
Reviewed by Glenn Erickson
---
Go West and College
Blu-ray rates:
Movies: Excellent
Video: Excellent
Sound: Excellent
Supplements: Hal Roach short Go West (1923), Buster Keaton: Screenwriter, New restoration trailers..
Deaf and Hearing-impaired Friendly? YES; Inter-titles: English (feature only)
Packaging: One Blu-ray in Keep case
Reviewed: December 7, 2020
(6404coll)

Visit CineSavant's Main Column Page
Glenn Erickson answers most reader mail: cinesavant@gmail.com

Text © Copyright 2020 Glenn Erickson