The Bride with White Hair

Lee Broughton returns with a critique of Hong Kong filmmaker Ronny Yu's magical, mystical and martial arts-laden reimagining of William Shakespeare's Romeo and Juliet. Relocating the Bard's tale to ancient China results in our star-crossed lovers from warring clans being suitably redrawn: one is a super warrior while the other is a deadly assassin. Stylish cinematography, grand looking sets, stylised interludes, good fight choreography and an abundance of excellent wire work effects result in a very classy looking period action piece.

The Bride with White Hair
Region B Blu-ray
Eureka Entertainment
1993 / Color / 2.35: 1 / 89 min. / Bak fat moh lui zyun / Street Date, 9 November 2020 / Available from Amazon UK / £22.99
Starring: Leslie Cheung, Brigitte Lin, Francis Ng, Elaine Lui, Yammie Lam, Joseph Tay, Eddy Ko, Fong Pau, Leila Tong.
Cinematography: Peter Pau
Film Editor: David Wu
Production Designer: Eddie Ma
Original Music: Richard Yuen
Written by David Wu, Jason Lam Kee-To, Bik-Yin Tang and Ronny Yu based on the novel by Yusheng Liang
Produced by Ronny Yu, Clifton Ko
Directed by Ronny Yu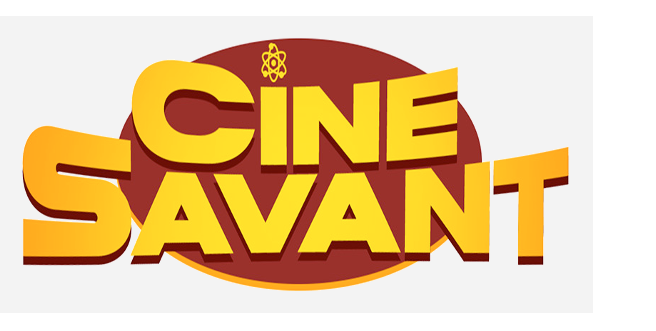 In 17th century China a young boy, Cho I-Hang, is the most promising martial artist in the Wudang Sect's junior warriors academy. Despite being earmarked to become the future Chieftain of the Eight Great Sects of the Central Plains, the rebellious lad dislikes formal training, preferring instead to sneak out after dark and have adventures upholding justice in the locality. During one such adventure I-Hang is about to be savaged by wolves when the mysterious and equally young-in-years "Wolf Girl" saves him. The pair briefly locks eyes from a distance before he passes out.
Years later, the fully-grown I-Hang (Leslie Cheung) is tasked with leading the best warriors of the Wudang clan and their seven sister sects against the fast-growing army of the Demon Cult. The fanatical cult is led by a thoroughly despicable pair of male-female twins called Chi Wu-Shuang (Francis Ng and Elaine Lui), who have vowed to use their dark magic to eradicate the leaders of the Eight Great Sects: the leaders had judged the twins' practices to be evil before banishing them from the region twenty years earlier. However, complications arise when I-Hang comes face-to-face with the twins' most accomplished warrior-assassin, Lien-Ni Chang (Brigitte Lin), and realises that she is his beloved "Wolf Girl".
The Bride with White Hair is essentially a wuxia (period martial arts film set in ancient China) variant of William Shakespeare's Romeo and Juliet. Just as in the Bard's iconic tale, our star-crossed lovers Cho I-Hang and Lien-Ni Chang belong to warring clans but their story is distinguished by the fact that they are their respective clans' ultimate warriors. Indeed, the duo are essentially historical super heroes who possess the powers and the qualities of legendary champions.

I-Hang is depressed, miserably drunk and without his sword when the Demon Cult's marauders mount a surprise attack on the Eight Great Sects' base camp. But even in this state he is more effective on the battlefield than a dozen of his sober and fully armed fellow clansmen put together. When she's fighting with her whip in hand (a whip which has the capacity to split boulders in two) Lien-Ni Chang reveals that she can flail an opponent's body into nine pieces in less than nine seconds before swiftly turning her attention towards her next assailant without batting an eyelid.
Warriors of this caliber cannot bow out of the war without their respective clans feeling the effect at a strategic level and so every effort is made to upset Cho I-Hang and Lien-Ni Chang's plans to hang up their weapons for a peaceful and loved-up early retirement together. Lien-Ni Chang in particular suffers an absolutely horrendous ordeal when attempting to sever her ties to the Demon Cult. The twisted Chi Wu-Shuang takes her idle wish to walk from the Demon Palace as an "ordinary person" literally and turns it into a trial by endurance like no other.

Cho I-Hang and Lien-Ni Chang work really well as characters and they both quickly become entirely sympathetic types. We first meet them as sweet and carefree kids in affectionately shot — but not too saccharine feeling — scenes that celebrate the joys and innocence of childhood before one of Ronny Yu's clever scene transitions transports us several years through time in an instant and begins the process of introducing us to their adult — and much more psychologically complex and troubled — iterations. Leslie Cheung (A Better Tomorrow [1986]) and Brigitte Lin (Zu Warriors from the Magic Mountain [1983]) are perfectly cast as the adults and there's a noticeably good chemistry present between them.
Cho I-Hang is a fine warrior but he's not a natural born killing machine. He needs a reason to act and he becomes conflicted internally when his military mentor Uncle Gui (Eddy Ko) offhandedly orders the executions of several captured "foreign spies" who are protesting their innocence. Since the Demon Cult is intent on ensnaring all in their evil grasp, Uncle Gui reasons that he "cannot spare a single life even if it means killing a hundred innocents" but this tactical rationale doesn't help Cho I-Hang expel mounting doubts from his mind.

Initially we mostly see Lien-Ni Chang decimating soldiers who are intent on slaughtering groups of unarmed foreign peasants who are loosely linked to — but not seemingly ideologically or militarily aligned with — the Demon Cult. As an assassin, she has the capacity to be a cold blooded killer but it transpires that she has been moulded this way by Chi Wu-Shuang and she is keen to reform and put the killing behind her.
When Cho I-Hang and Lien-Ni Chang are reunited as adults the intensity of their love affair becomes epoch defining. Ronny Yu telegraphs the seismic nature of their love by presenting a dreamy five and a half minutes long montage in which the pair frolic in Lien-Ni Chang's watery lair, cuddling, petting and making love endlessly while earnestly expressing their inner thoughts to each other. We learn that Lien-Ni Chang simply longs to be trusted by someone and her need in this regard comes to have major ramifications at the film's end when the eponymous Bride with White Hair (who is able to use her magical tresses in a manner similar to Medusa from Marvel Comics' The Fantastic Four strip) becomes manifest and enters into the show's exciting and anxiety inducing final fight.

The film's antagonist Chi Wu-Shuang is a truly original and thoroughly despicable villain. Initially the twins are cleverly presented sliding in and out of frame individually or conversing with each other via what appear to be regular shot-reverse shot set ups. When their true nature and form is finally revealed, scenes with some pretty startling content swiftly follow.
The male twin is a camp, narcissistic and overly theatrical — but ultimately ruthless and deadly — dictator who petulantly destroys one of his underlings for having the temerity to cough during one of his speeches. Despite his camp affectations, the male twin longs to take Lien-Ni Chang's virginity. The female twin is a highly vindictive psychopath who delights in stoking her brother's violent temper and greatly enjoys observing the acts of death and destruction that he unleashes when riled. Their Demon Palace is a dark and exotic place where devilish acts of magic, tribal chanting, ritualistic dancing and bacchanalian play are the main activities of note.

The above gives a flavour of the film's key characters, their backgrounds and their chief motivations. It is these same characters who feature in most of the show's action scenes, which are wholly impressive thanks to some good fight choreography and some excellent wire work effects. Most of the film's main characters are able to fly and they also possess some form of superhuman strength (and magical abilities in the case of Chi Wu-Shuang) but these special powers are integrated into the film's narrative in quite natural and convincing ways. Taking their lead from the classic Japanese samurai films, there are a number of action scenes here in which swordplay leads to prone bodies sporting visceral wounds that spray fine mists of deep red blood.
At a formal level, The Bride with White Hair is surely one of the wuxia genre's most stylish entries. Every trick in the book appears to be brought into play at one point or another: noticeably good cinematography all round by Peter Pau (Crouching Tiger, Hidden Dragon [2000]); an abundance of canted and other unusually angled shots; excellent set and costume design work; stylised interludes; freeze frames; expressive lighting effects; slow motion work; step printing work; and so on. A number of exterior scenes look as though they might have been filmed in a studio (extreme darkness often obscures what might lay beyond castle ramparts at night while swirling back lit mist often obscures what might lay beyond the closest tree lines in the woods after dark). It all amounts to a pleasing mix of sensibilities that stem from both art house and popular genre film traditions.

Parts of the show appear to actively seek to set up a meaningful synergy between music composer Richard Yuen's largely excellent soundtrack score — which is an effective mix of lightly oriental motifs and minimalist new age synthesiser-like pieces — and the film's visuals. The results of these endeavours are at times a little reminiscent of the kind of approach that was seen in contemporaneous high concept music videos. This in itself is not a problem — it actually works very well, truth be told — but it must be said that some of the music video-like step printing effects that Ronny Yu employs here have served to give sections of the film a slightly dated look.
The Bride with White Hair's main narrative arc is actually a flashback that represents the memories of Cho I-Hang. The framing device that sets up the flashback has a highly mythical element at its centre, which serves to ready the viewer for the other magical and mystical aspects of the show that they will soon encounter. The framing device also features an endurance test that is undertaken as a demonstration of the intense feelings of love and devotion that Cho I-Hang feels in relation to Lien-Ni Chang. The fusion of these narrative elements with the show's striking visuals results in The Bride with White Hair playing like a dark but compelling fairytale-cum-morality play.
---

Eureka Entertainment's Region B Blu-ray of The Bride with White Hair offers a pleasing presentation of the film for the most part. The picture quality of this brand new 4K restoration is largely excellent. There is no print damage as such but the image quality fluctuates a little during those sequences where step printing effects were employed since this kind of stylised slow motion effect has an element of "fuzziness" built into it at source.
The release's Cantonese language soundtrack (which is supported by optional English subtitles) is excellent. For completists, the disc also features Mandarin language and English language dub tracks: a quick sample of the English language dub track revealed the track's quality to be reasonably good but the English dialogue employed is very unimaginative when compared to the rich and expressively composed Cantonese dialogue. The disc's extra features include interviews with cast and crew members and an audio commentary by Ronny Yu. The first 2000 copies of this release come in a slipcase and include a 28 page booklet that features writing by James Oliver and Travis Crawford.
Reviewed by Lee Broughton
---
The Bride with White Hair
Region B Blu-ray rates:
Movie: Very Good / Excellent
Video: Very Good / Excellent
Sound: Excellent
Supplements: Audio commentary by Ronny Yu, a second audio commentary by Frank Djeng, an audio interview with editor/co-writer David Wu, video interviews with Ronny Yu, music composer Richard Yuen, actor Joe Tay and co-writer Jason Lam Kee-To, and an archival "making of" featurette.
Deaf and Hearing-impaired Friendly? YES; Subtitles: English (feature only)
Packaging: One Blu-ray in Keep case
Reviewed: January 16, 2021
(6430leebrid)

Visit CineSavant's Main Column Page
Glenn Erickson answers most reader mail: cinesavant@gmail.com

Text © Copyright 2021 Lee Broughton
CineSavant Text © Copyright 2021 Glenn Erickson