The Bird with the Crystal Plumage 4K
The newest addition to the stable of horror and sci-fi on Ultra HD is Dario Argento's debut feature, the game-changer that launched the full-blown giallo thriller. Argento takes a few twists from the Hitchcock playbook but otherwise shapes his whodunnit with a new, slick style of his own. Cinematography by Vittorio Storaro and design by Dario Micheli emphasize visual texture and tactility — we contemplate soft skin, slippery plastic and sharp straight razors. The horrors embrace architecture and high fashion, exchanging visual fetishes for psychological depth. And don't forget a typically eccentric Ennio Morricone music score. As always, Arrow includes a full menu of extra delights.

The Bird with the Crystal Plumage
Ultra HD + Blu-ray
Arrow Academy
1970 / Color / 2:35 widescreen / 97 min. / Street Date July 27, 2021 / L'uccello dalle piume di cristallo / Limited Edition
Starring: Starring: Tony Musante, Suzy Kendall, Enrico Maria Salerno, Eva Renzi, Umberto Raho, Raf Valenti, Giuseppe Castellano, Mario Adorf, Pino Patti, Gildo Di Marco, Rosita Torosh, Omar Bonaro, Fulvio Mingozzi, Werner Peters, Karen Valenti, Carla Mancini, Reggie Nalder.
Cinematography: Vittorio Storaro
Production Designer: Dario Micheli
Film Editor: Franco Fraticelli
Original Music: Ennio Morricone
Written by Dario Argento from a novel (unattributed) The Screaming Mimi by Fredric Brown
Produced by Salvatore Argento, Artur Brauner
Directed by Dario Argento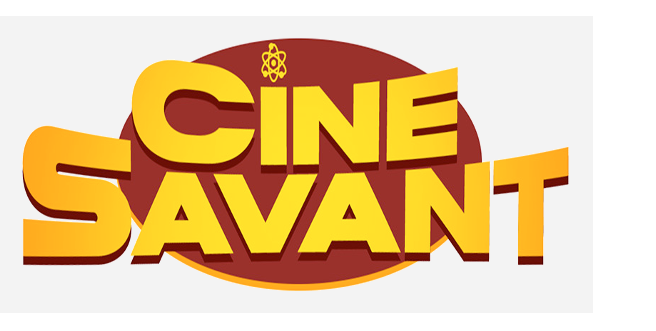 Four years ago Arrow Video brought us a near-definitive Blu-ray edition of Dario Argento's The Bird with the Crystal Plumage, mastered from a 4K scan. Now they're back with a full 4K Ultra HD limited edition, with a Blu-ray chaser. In this review I'll try to concentrate on the extras and the film's new look in Ultra HD.
Dario Argento became a buzzword in the 1970s but his popularity exploded with advent of DVD. The flood of vintage European film product made available on disc was not genre-balanced. Early releases included no sword 'n' sandal pepla to speak of, and at first few police action pictures. We instead noted a regular tsunami of quality Euro-horror of all kinds. At one of the few fan conventions I attended in the early 1990s I saw dealers hawking VHS boots of obscure foreign movies with strange names, in mostly grim quality. I knew I didn't want to pay $20 dollars a shot to see them in that condition.
It took DVD to show us how great some of '70s Italo pop cinema looked, with the slasher-horror Gialli getting all the attention. The overlap of early video adopters and potential fans of Euro-horror was strong in those days, before college kids found ways to pirate everything off the web. New DVDs from a variety of vendors were beautifully remastered and looked terrific on the new widescreen TV monitors. As a side benefit they introduced a new generation of genre film fans to the lush lounge soundtracks of continental composers like Bruno Nicolai, Riz Ortolani, Stelvio Cipriani and the master, Ennio Morricone.

The big initial title for the Giallo slasher thriller subgenre was 1970 The Bird with The Crystal Plumage (L'uccello dalle piume di cristallo), a visually stunning horror-inflected who-dunnit. It's the first direction credit for the former critic and screenwriter, and it's no amateur effort. Ennio Morricone provides the quirky music that gives the film its modernist feel. Key collaborator Vittorio Storaro would soon become one of the world's more celebrated cinematographers. Storaro's images have the high gloss of photos in Italian fashion and interior design magazines, the ones that weigh a pound each. By the time of Deep Red Argento's films had become lush exercises in visual fetishism. The close-up reflections from shiny designer footwear are almost as important as the story being told.
Argento's mystery script isn't likely to impress Agatha Christie fans. The detection of a killer is a string of interviews of suspects, encounters that could be shuffled in almost any order. In Rome, American writer Sam Dalmas (Tony Musante) witnesses a bizarre murder attempt at the art gallery of Alberto Ranieri (Umberto Raho). Trapped between glass doors, Sam is unable to assist the helpless victim Monica Ranieri (Eva Renzi). Inspector Morosini (Enrico Maria Salerno) confiscates Sam's passport but then decides he's not a suspect. He allows Sam and his girlfriend, model Julia (Suzy Kendall) to investigate a related string of murders on their own. Surviving an assassination attempt by the sinister Needles (Reggie Nalder), Sam talks to an imprisoned pimp (Gildo Di Marco) who might know the assassin, a gay art dealer (Werner Peters) and artist Berto Consalvi (Mario Adorf), whose disturbing painting of a murder scene was purchased by the mad killer. Bird expert and Sam's friend professor Carlo Dover (Raf Valenti) borrows a recording of the killer's voice, which may hold an important clue.

The way Argento tells his story made Crystal Plumage into a worldwide hit, wherever local censorship tolerated his borderline transgressive imagery. The attractive Cromoscope visuals emphasize sinister shadows and menacing silhouettes but the style is less German expressionist than it is Italian glamour. Argento's mad killer is seemingly constructed of sensual textures. We're given tight close-ups of leather gloves and jackets, and a set of polished knives mounted in red felt. The movie makes a style statement from killings with butcher knives and razors. That and a fairly competent flair for suspense distinguish Crystal Plumage from other thrillers circa 1970.
Argento's exploitative approach finds new angles to hold audience interest. Viewers respond to the admittedly gorgeous images, while the story indulges in disturbing sexual violence. Almost anonymous in the cast list are five beautiful actresses, given character names but mainly occupying slots in the kill order: Victim #4, Victim #5, etc.. Storaro's luscious images caress more than one near-nude victim, providing prurient voyeuristic thrills.
Is the violence-against-women content offensive?  One of the anonymous victims is first viewed preparing for bed in a filmy nightgown, before being savagely tormented by the knife-wielding fiend. The Giallo assault is like a super-rape, a total act of misogynistic rage. This stuff seems pretty ugly and exploitative now — to some it will be violence porn, although in the spectrum of horror gore Crystal Plumage is relatively tame. This is the show that cemented the fundamental formula for Lady Kill Entertainment, even though Mario Bava's 1964 Blood and Black Lace had spelled out the Giallo appeal right in its Italian title: 'Six Women for the Murderer.'

The episodic script is stacked with filler scenes with eccentric suspects, like an American TV detective show. Any more exploitative and it would be a freak show. "Bring on the perverts," calls out a detective before a police lineup, while the curious Dalmas interviews a series of extroverts with alternate sexual-preference lifestyles. The most amusing of these is Mario Adorf's hermit of an artist, who manages to paint without an income by growing his own food supply.
Despite interesting critical analyses I look to Crystal Plumage only for nimble cinematics, not profound content. Argento's style can't hide his reliance on Hitchcock references. I caught a number of angles through peepholes. A killer in a distinctive yellow jacket escapes by disappearing into a room filled with identically-dressed men. There's also an amusing twist on Hitchcock's frequent culinary jokes, which will surely gross-out pet lovers. For his biggest revelation, Argento swipes an important audio clue from Akira Kurosawa.
On the plus side the Hitchcock quotes aren't the (sometimes witty) plagiarism found in Brian De Palma pictures. Argento offers a number of fairly original visual ideas. Although 1970 was the height of the craze for shallow- focus montages, Crystal Plumage saves its zooms for disturbing overstatement, like a pull-out from the tongue of a screaming victim. Sinister reconnaissance views of potential victims pop to B&W and become still photographs. The reverse of that process creates an impressive frisson when a B&W photo of a mystery painting is suddenly replaced by its color original — hanging on the murderer's wall.

Argento isn't big on characterization, which possibly helps Crystal Plumage to translate all the more easily to other languages. Leads Tony Musante and Suzy Kendall are comfortably bland. Enrico Maria Salerno's top cop is thoughtful instead of the expected bully. The eccentrics (Pino Patti, Gildo Di Marco) are mildly amusing. Favorite actor Werner Peters (The 1,000 Eyes of Dr. Mabuse, 36 Hours) minces around an antiques store for his guest bit; he compares well with Martin Balsam in The Anderson Tapes. The interesting Eva Renzi and Umberto Raho are the married owners of a high-class gallery that seemingly specializes in artwork custom-designed for various bizarre murder scenarios. Some exterior views of the gallery resemble a surreal diorama, with its oversized statues of things like a dragon's claw.
The first bravura horror set piece delivers a shock effect that lasts through the entire film. Responding to a struggle he sees in the art gallery, Musante's Sam is trapped in the gallery's portico, between two glass walls. He's barely five feet from the bleeding Monica Ranieri, and as in Rear Window he's unable to aid her or run for help. The setup confects a frightening, voyeuristic distillation of the horror film experience — audience surrogate Sam forced to witness a dreadful and emotionally wrenching spectacle, but he can do nothing about it. What with the modern art on view and the glass, steel and marble design of the gallery, the scene makes modernism seem cold and cruel in itself.

Another interesting thought about this art gallery set — that entrance is constructed in exactly the aspect ratio 1:2.35 — in several shots the vestibule fits the screen like a glove.
Sam later returns to the same fateful location by a different route, a bit of narrative symmetry identical to that found in the rewarding 1945 noir Lady on a Train — a Deanna Durbin movie. We have already seen the installation of a massive and dangerous-looking sculpted artwork, a big metal slab that looks like Attila the Hun's pancake griddle. As soon as we see the spikes poking out of that thing we know it will show up again. Remember the old movie maxim — if introduced in the first reel, a ten-foot sculpture likely to crush and impale somebody will undoubtedly see use in the last reel.
Crystal Plumage has its plot holes and unfair red herrings but nothing we can't live with. Argento also requires a couple of extra scenes to wrap up his story, but otherwise his murderous movie machine is a winner.
---

Arrow Video's Ultra HD + Blu-ray of The Bird with the Crystal Plumage is a new 4K restoration by Arrow from the original negative, with basically the same content as Arrow's excellent 2017 Blu-ray. The release also touts High Dynamic Range (HDR10) encoding, for home theater enthusiasts that fully tweak their audiovisual presentations. In 4K Crystal Plumage now offers more detail in the darker scenes — a good projection setup would equal or better any theatrical presentation.
The show was originally filmed in Cromoscope, which was a label set up outside of Rome Technicolor to handle the overflow of Italian films being produced in the half-frame Techniscope format. It's essentially identical to Techniscope so don't expect razor-sharp images. Storaro takes advantage of the non-anamorphic optics to finesse shots in depth. The show is presented in full-width 2:35 aspect ratio; avoid Arrow's compromised 2011 release.
We like the squeaky-clean Titanus logo up front. This time through I admired Storaro's excellent use of the zoom lens, and the distortion-free 'scope images. I also picked up more on the Psycho- like repetitions of Bird Imagery, starting with the bird of prey theme. One could make a chart of Giallos in the next five years, Argento's included, with enigmatic titles featuring different exotic animals. Ennio Morricone's lullabye-like basic theme — might it have been suggested by Rosemary's Baby?   It's a great fit here, upping the creepy tone.

The long list of extras closely duplicates the contents of the previous Blu-ray edition. Troy Howarth is certainly qualified to handle his full audio commentary, dispensing interesting information and insights. Visual Essay lecturer Alexandra Heller-Nicholas does the heavy academic lifting, investigating the accepted 'male gaze' theory of misogynistic horror pix and formulating an alternate set of conclusions.
Writer and publisher Kat Ellinger appears on camera from 2017 to give a clear history of the Giallo and Crystal Plumage specifically. Lining up the murder thrillers that came just before, she tells us that Dario's first feature is nowhere near as violent as his later work, yet is just as rich in ideas. All three experts discuss the film's relationship to the source book The Screaming Mimi, which also has artwork at its center. Argento covered all bases with his links to Hitchcock (actor Reggie Nalder) but also the still-busy German Krimi thrillers.
In his extended (32 minute) interview Dario Argento acknowledges the influence of the Brown novel. Actor Gildo di Marco speaks about his career for 22 minutes. In an interview from 2005 Eva Renzi explains that she took Argento's film after letting her husband Paul Hubschmid talk her into turning down a better role in House of Cards. She thinks she did well in Crystal Plumage but complains that it put an end to her career.
A second Blu-ray disc is part of the package. In addition to the trailers and image galleries Arrow's box contains a 58-page essay booklet, some lobby card reproductions and a reversible poster with choices of poster art styles. The keep case artwork is also reversible.
Reviewed by Glenn Erickson
---

The Bird with the Crystal Plumage
Ultra HD + Blu-ray rates:
Movie: Very Good
Video: Excellent
Sound: Excellent Original mono Italian and English soundtracks
Supplements: Audio commentary by Troy Howarth; Black Gloves and Screaming Mimis, with Kat Ellinger; The Power of Perception, a visual essay by Alexanda Heller-Nicholas; Crystal Nightmare, an interview with Dario Argento; An Argento Icon, an interview with actor Gildo Di Marco; Eva's Talking, an interview with actor Eva Renzi.
Original Italian and international theatrical trailers; 2017 Texas Frightmare trailer; Image galleries; Illustrated booklet with writing by Howard Hughes, Jack Seabrook, and Rachael Nisbet; Fold-out double-sided poster featuring original and newly commissioned artwork by Obviously Creative; Six double-sided, postcard-sized lobby card reproduction artcards.
Deaf and Hearing-impaired Friendly? Subtitles: English (feature only)
Packaging: One Ultra HD disc and one Blu-ray with book and extras in card box
Reviewed: July 22, 2021
(6538bird)

Visit CineSavant's Main Column Page
Glenn Erickson answers most reader mail: cinesavant@gmail.com

Text © Copyright 2021 Glenn Erickson