It's nearly perfect and utterly profound, a masterpiece — Larisa Shepitko made only four theatrical features yet this Soviet movie about the Great Patriotic War earns her a firm place in film history. Moral betrayals under stress, in the face of profound evil… it's the human condition. Astonishing for a Mosfilm production of the time, the film equates nationalistic sacrifice with Christian martyrdom. Criterion's extras tell the impressive story behind the making of this major Soviet production.

The Ascent
Blu-ray
The Criterion Collection 1063
1977 / B&W / 1:37 Academy / 109 min. / Voskhozhdenie / available through The Criterion Collection / Street Date January 26, 2021 / 39.95
Starring: Boris Plotnikov, Vladimir Gostyukhin, Sergey Yakovlev, Lyudmila Polyakova, Viktoriya Goldentul, Anatoliy Solonitsyn, Mariya Vinogradova, Nikolai Sektimenko, Sergei Kanishchev.
Cinematography: Vladimir Chukhnov, Pavel Lebeshev
Film Editor: Valeriya Belova
Original Music: A. Shnitke
Written by Yuri Klepikov, Larisa Shepitko from a novel by Vasiliy Bykov
Directed by Larisa Shepitko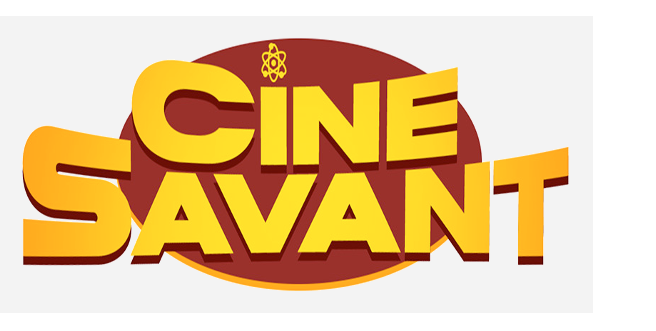 A few months ago we reviewed Soviet filmmaker Elem Klimov's Come and See, a WWII epic that fully conveys the horror of the war as experienced by an ordinary civilian, a teenage partisan. Klimov's wife and fellow filmmaker Larisa Shepitko had an equally stellar career struggling against the communist censors. Her final film The Ascent charts the fate of a pair of irregular Soviet fighters captured in the winter of 1942, by German invaders that showed no mercy. Author Vasiliy Bykov sees the awful situation bringing out essential human truths. Is there such a thing as a moral choice in such bleak, evil circumstances, or is there only an animalistic will to survive?
Criterion's extras reveal that Larisa Shepitko's film found its way to release only through a daring political gambit arranged by the married filmmakers. In a post-screening speech, a high-ranking Belaraus official praised the film so strongly that, Shepiko's son tells us, 'no stupid Mosfilm bureaucrat would dare stand in its way.' A resounding festival success, The Ascent should have marked the end of Shepitko's career difficulties. She instead perished in an auto crash two years after finishing this harrowing masterpiece.

A ragtag group of Red partisans and civilians is isolated in a frozen landscape and surrounded by German occupiers. The leader sends Sotnikov and Rybak (Boris Plotnikov and Vladimir Gostyukhin) to locate some food. Rybak knows of a farm nearby, but they find it burned. Rybak is the better soldier. Courageous and spirited, he refuses to abandon Sotnikov and instead carries him for miles through the snow.
Yet they are soon captured, along with two locals suspected of giving them aid, the farm woman Demchikha (Lyudmila Polyakova) and a village elder (Sergey Yakovlev). All are taken to an occupied town where the Germans use Russian collaborators, toadies, to keep the locals in line. The wounded Sotnikov refuses to cooperate with his Russian interrogator Portnov (Anatoliy Solonitsyn of several Andrei Tarkovsky films). He doesn't let on that he's an educated teacher and attended the same school as Portnov.

Once in captivity Rybak starts talking right away, hoping for a bargain, but the devious Portnov loses interest when Rybak declines an offer to join the collaborationist police. All the captives are thrown into a freezing cellar to await execution. The village elder prays forgiveness for his earlier cooperation with the Germans. Demchikha is in hopeless dispair, as her children have been left behind to starve and freeze. The Germans also throw in a Jewish child who had been in hiding, young Basya (Viktoriya Goldentul).
Many of us have seen film evidence of the horror of the German advance through Soviet Russia, the grisly photos of improvised gallows where pathetic civilans are hung five and six at a time. The local populace is forced to bear witness. The captured 'terrorists' have no direct contact with the German officers, but are instead herded, bullied and tormented by collaborationist 'police' like local boy Stas (Nikolai Sektimenko).
Almost none of the victims can claim a noble stance in this moral swamp; we're ready to forgive most all of them. The elder regrets his low-key collaboration and poor Demchikha is a victim of her own kindness. Her pleas go nowhere. The revolting Portnov is fascinating, an intellectual who has clearly sold his soul and embraced his new role as inquisitioner. ↓  A philosophical approach gets him nowhere with Sotnikov, so torture with a branding iron will have to do. The message: don't look to the Devil for mercy or understanding.

There's no Party Line grandstanding, and no feel-good 'I'm Spartacus' displays of patriotic defiance. This is not a playwright's intellectual dual between political foes, just a one-sided ruthless exercise. Roberto Rossellini ended his revelatory Paisan with an intentionally blunt example of murderous war barbarism. Shepitko makes it personal.
If this were a straight patriotic story the message would be that becoming a martyr to the Homeland was a nationalist necessity, one shared by millions. But even the title 'The Ascent' suggests a spiritual dimension. The show is a passion play about the spirit and dignity of man. The poetic parallel is present in the hill climb to the scaffold, a town gate. A Soviet star takes the place of a crown of thorns. Sotnikov takes on a bloodless Christ-like pallor, as if he's already seeing beyond the physical realm. The bleakness is underscored by the whiteness of snow — everything is so cold that we wonder what keeps these people going.
Unlike some of Tarkovsky's films, the moral ruminations, Portnov's interrogations and the captive fighters' philosophical arguments are not drawn out. Portnov makes the case that there are no values beyond survival and that Sotnikov is a fool to embrace any ideal. But we can see momentary cracks in his armor. He's clearly impressed by Sotnikov's resolve. When Portnov grovels before the Germans, he must be well aware that they will abandon him the moment his usefulness is finished.

We definitely forgive Rybak's pitiful Judas figure. A fine comrade in a fight, Rybak hasn't the resources to deal with a death sentence. Once or twice we see little extensions of his fear — he imagines himself being killed. Poor Rybak continues to bargain, not realizing that his first 'interview' was the last. The Germans laugh at him. His grasping at survival only leads to intolerable anguish.
Director Shepitko knows the cinematic value of the human face, that the slightest hint of emotion can tell a story. She gets unlimited dramatic mileage from the stressed human faces on view; images of Rybak in torment and Sotnikov's glassy stare remind us of The Passion of Joan of Arc. We watch these faces for the slightest hint of 'truth,' as when Portnov momentarily reveals his self-doubt.
For the others the ordeal is a slide into zombie-like shock. Yet Shepitko finds a glimmer of spirit when Sotnikov makes eye contact with a boy in the crowd of witnesses (Sergei Kanishchev). They exchange tiny smiles, a gesture that is Sotnikov's only comfort. Will the boy eventually get his chance to take revenge on Portnov and Stas?  More importantly, Sotnikov can go out knowing that one person will remember him, that he's connected to his fellow human beings. The religion being expressed is Soviet solidarity.
Yes, we're told that the Soviet censors found the finished film to be far too 'Christian.' The high-ranking political connection had personally experienced the German occupation of Belarus, and his endorsement of The Ascent guaranteed its distribution. The irony is that that the Christian imagery is all in the service of the secular Soviet revolution. The outright Christian prayer of the village elder is marginalized. If Sotnikov's face looks beatified it's because he's found the peace to endure his fate with dignity. He can live and die with conscience, and poor Rybak cannot.
---

The Criterion Collection's Blu-ray of The Ascent is a stunning presentation. The encoding is from a new 4K digital restoration. The majority of the film's scenes are set against white or near-white snow, yet we see no flaws or dirt. The cinematography never loses the texture of frostbitten reality. The sensation of utter cold grows when one hears that the film crew 'roughed it' in the elements for most of the shoot, that the crew and extras did not have someplace warm just out of camera range.
Disc producer Jason Altman has secured excellent extras. The most important is a long talk with Anton Klimov, the son of Larisa Shepitko and filmmaker Elem Klimov. A fine speaker, Anton conveys the love his parents had for each other and their fierce commitment to cinema; he doesn't disguise his contempt for the artistic censorship they encountered.
Almost as illuminating is an interview with the charming Lyudmila Polyakova, who happily explains her career to an international audience. Other older pieces include Russian interviews and short docus about the filmmaking couple Shepitko and Klimov. The image that emerges of Ms. Shepitko is that of a powerhouse who commands and inspires commitment. Another writer described her as 'Dostoevsky in a skirt.' Her recurring motivation is that every project must be so important that if she doesn't film it, she will die.
Also excellent is an earlier Larisa Shepitko film. The Homeland of Electricity is a thirty-minute segment from Nachalo nevedomogo veka (1967), a film that was suppressed for years because censors and bureaucrats didn't like its portrayal of early Bolsheviks. An engineering student is sent to an undeveloped province to try to put an irrigation pump into service. It's a masterpiece of its own kind as well.
Back in 2008 Criterion released Eclipse Series 11: Larisa Shepitko, a DVD double bill of the filmmaker's The Ascent and Wings. The second film is a superior drama about a female ex-pilot who compares her present life to the one she had when flying.
Reviewed by Glenn Erickson
---
The Ascent
Blu-ray rates:
Movie: Excellent
Video: Excellent
Sound: Excellent
Supplements: Selected-scene commentary featuring film scholar Daniel Bird; video introduction by Anton Klimov, son of director Larisa Shepitko and filmmaker Elem Klimov; new interview with actor Lyudmila Polyakova; The Homeland of Electricity, a 1967 short film by Shepitko; Larisa, a 1980 short film tribute to his late wife by Klimov; two documentaries from 2012 about Shepitko's life, work, and relationship with Klimov; program from 1999 featuring an interview with Shepitko. Insert foldout with an essay by poet Fanny Howe.
Deaf and Hearing-impaired Friendly? YES; Subtitles: English (feature only)
Packaging: One Blu-ray in Keep case
Reviewed: February 23, 2021
(6450asce)

Visit CineSavant's Main Column Page
Glenn Erickson answers most reader mail: cinesavant@gmail.com

Text © Copyright 2021 Glenn Erickson