The Adventures of Baron Munchausen 4K
Terry Gilliam's grandest, most joyful fantasy is still a marvel, a fully adult adventure that will equally spark younger imaginations. Creative tricks and eye-popping Italo designs bring us a magical, satirical world of absurd wars, sultan's hareems and a flight of fancy to the moon. John Neville's ideal Baron is abetted by spunky Sarah Polley and a gallery of winning characterizations, from Eric Idle, Oliver Reed, Jonathan Pryce, Uma Thurman, Jack Purvis, Robin Williams, Valentina Cortese, Sting. So what if the Baron is history's most notorious liar: we understand his complaint when performing a technically preposterous trip through outer space: "This is PRECISELY the sort of thing nobody EVER believes."

The Adventures of Baron Munchausen 4K
4K Ultra HD + Blu-ray
The Criterion Collection 1166
1988 / Color / 1:85 widescreen / 126 min. / available through The Criterion Collection / Street Date January 3, 2023 / 49.95
Starring: John Neville, Eric Idle, Sarah Polley, Oliver Reed, Charles McKeown, Winston Dennis, Jack Purvis, Valentina Cortese, Jonathan Pryce, Bill Paterson, Peter Jeffrey, Uma Thurman, Alison Steadman, Ray Cooper, Don Henderson, Robin Williams, Sting, Andrew MacLachlan.
Cinematography: Giuseppe Rotunno
Production Designer: Dante Ferretti
Art Directors: Massimo Razzi, Teresa Barbasso, Giorgio Giovannini, Nazzareno Piana
Costume Design by Gabriella Pescucci
Film Editor: Peter Hollywood
Original Music: Michael Kamen
Written by Terry Gilliam, Charles McKeown
Produced by Thomas Schühly
Directed by Terry Gilliam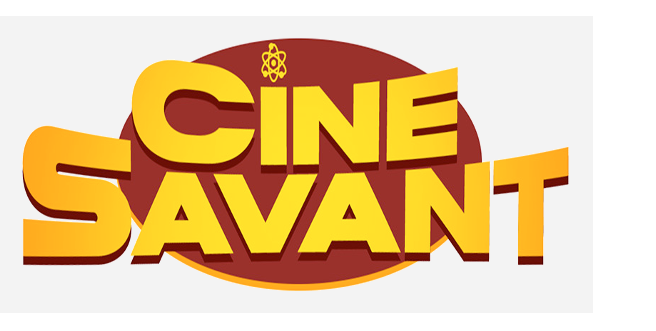 Yet another filmic wonderment from Terry Gilliam, The Adventures of Baron Munchausen 4K is such a delight that we can hardly believe its production was an ordeal of delays, cost overruns and other crippling production problems,  travails that make for great viewing and reading. The extras on Criterion's new 4K Ultra HD disc release have plenty of filmmaker anxiety to communicate through documentation and witness testimony. A cinematic dervish, Gilliam routinely spins beauty from chaos.
Production woes don't seem to have dampened the wonders of the completed film, which we can hardly believe would not be a major success. Munchausen arrived in Los Angeles around the same time as the 70mm restorations of David Lean's Lawrence of Arabia and, a little later, Stanley Kubrick's Spartacus. In sheer scope and imagination, Terry Gilliam's movie can stand proudly besides those two achievements — it was 'the kind of movie they don't make any more.'

Is a disclaimer in order?  My uncritical admiration is influenced by an ideal experience. Having shown up too late for a preview screening, I much later took all three of my children — aged 5 to 11 — to an ordinary matinee of Munchausen. Even on an average-sized screen, the show was an enchantment, charmingly hilarious. 'Funny man' Gilliam is also an artist of great taste. When Uma Thurman arrives in a recreation of Venus on the half-shell, we responded to the nude tableau as a thing of beauty. It's nice when one's tots clap in all the right places — you know you're indoctrinating them nurturing them properly.
The screenplay by Gilliam and Charles McKeown covers roughly the same material as two previous classic versions, the German 'Nazi' Munchausen (1943) with Hans Albers and the Czech Karel Zeman The Fabulous Baron Munchausen (1962) with Milos Kopecký. As performed by John Neville, Gilliam's Munchausen brings more charm to the role than his predececessors. The Baron's artful dialogue overflows with cultured brio — he's a master of formal flattery. Neville wears an enormous prosthetic nose but makes it seem 100% his own. Fans of fantastic film may recall the actor from the tiny but effective sci-fi tale Unearthly Stranger.
At one point an animated highlight glints brightly from the Baron's broad smile, as in an old toothpaste commercial. (top photo ↑ )  Tony Curtis's The Great Leslie dims in the memory.

This retelling of the Munchausen mythos frames his classic adventures around a 'real' acting troupe, performing in a besieged city. The Baron's tall tales are indistinguishable from reality, like Don Quixote hallucinations become real. He must motivate his amusing assistants, led by the fleet-footed Berthold (Eric Idle), a chronic complainer. The Baron flexes his diplomatic charm when entertained in a hareem of beautiful maidens — by a mad Sultan executes people without a second thought.
Munchausen's Earthly adventures don't downplay the world's cruelty and injustice. The besieged city is administered by a new kind of bureaucrat (Jonathan Pryce), whose 'rational' edicts are worse than those of harsh autocrats encountered elsewhere. The traveling show's Sally Salt (Sarah Polley) joins the Baron in his fantastic adventure, much like young Kevin in Gilliam's previous Time Bandits.
All of the famous / preposterous sidebar stories are retained. Munchausen is fearless in battle, lopping off heads with his cutlass. He indeed takes a ride on a cannonball, several cannonballs in fact. The Baron's little troupe is swallowed by a giant fish, Jonah-style. He ascends to the heavens via the kind of science  the Wizard of Oz described as 'technically unexplainable.' Our unflappable explorer isn't fazed to encounter the King and Queen of the moon (Robin Williams & Valentina Cortese), crazy elites whose heads have separated from their bodies.
One marvelous episode details the domestic problems of the god Vulcan, a rough brute desperately in love with his unbelievably ideal wife, Venus (Uma Thurman). Munchausen's ballroom dance with Venus escalates until they are literally waltzing on air. The moment is sheer wonder. The obvious dolls add to the effect.

"I always feel rejuvenated by a touch of adventure."
The Adventures of Baron Munchausen was given a generous budget, which ballooned as the show was plagued by every imaginable kind of delay. We presume that Gilliam adjusted and compromised when he had to, but his film never seems short-changed or abbreviated. Our sense of exhilaration comes from the show's superior designs and sure-footed storytelling. The world on view is fantastic yet sophisticated, with a level of detail that pleases the eye. Dare we use the words 'impeccable taste?'
The genius Karel Zeman would have applauded Gilliam's use of simple perspective tricks and miniature settings, combined with enormous, highly-detailed sets. Graced with orchestral accompaniment by Michael Kamen, Gilliam's Munchausen remains entertainingly light and breezy, as if bouyed by the Baron's ever-positive attitude.
Filmic fantasy wonder was once special thing, more often than not created by artists that had to fight the system. Terry Gilliam struggled long and hard yet produced consistently good, original work. The grand Time Bandits is only occasionally like a Monty Python sketch. Its Agamemnon episode with Sean Connery regards 'ancient times' with a profound sensitivity. Brazil's imaginative invention and joy is such that its Orwellian despair doesn't dull our spirits. In keeping with the Baron's high-flying philosophy, The Adventures of Baron Munchausen makes a statement about our need for grand irrational dream-adventures. It's at the top of its category, up there with the inspiring The Thief of Bagdad and parts of The NeverEnding Story.
---

The Criterion Collection's 4K Ultra HD + Blu-ray of The Adventures of Baron Munchausen 4K is a new 4K digital restoration that fully delivers the film's ornate designs and expressive color. I remember remarking how good the movie looked on old VHS tapes; the 4K presentation rivals the original theatrical experience. The 5.1 audio showcases Michael Kamen's wonderful music score, which alternates between playful comment and soaring waltzes. The movie understands the concept of grandeur.
It's a 3-disc set, one 4K UHD disc and two Blu-rays, one with the feature and one with the extras. The three-part 2008 making-of docu The Madness and Misadventures of Munchausen covers some of the production's calamitous problems; it was produced by Constantine Nasr. Since we love to see brilliant analog artcraft, we next perused the featurette entry for special effects, followed up by four brief deleted scenes. They're given illuminating new commentary by Terry Gilliam himself.

Director Gilliam is always a great listen. He's candid about his aims and the problems he encounters; if he's hiding a horrible personality somewhere, I can't see it. We learn that his Monty Python years were preceded by work on a humor magazine created by one of the creatives behind MAD. Gilliam comes off as a gentleman director adept at communicating his extravagant ideas on film. Yes, we think it's fair to describe Gilliam as a director with a very distinctive vision.
The Astonishing (and really true) History of Baron Munchausen  is a new 17-minute examination of the legendary character by critic David Cairns. The crafty old mountebank is even more colorful than we thought. He began as an actual historical personage. The first collection of whopper Munchausen fibs was published in 1785.

We also enjoyed Gilliam's The Miracle of Flight (1974), a funny 6-minute animated short in the familiar style of his Monty Python work. The excellent encoding allows us to fully appreciate Gilliam's cartoon style. The solution to conquering flight, by the way, is a 'SPAM AM' airline ticket.
Also appreciated was Michael Koresky's liner note essay in the insert fold-out. Koresky's notes on the now dormant Eclipse series of DVD collections were always essential reading. His observations here are also spot-on, reminding us that Karel Zeman's Munchausen mostly interpreted vintage artwork that was static — a different agenda than that pursued by Terry Gilliam.
Reviewed by Glenn Erickson
---
The Adventures of Baron Munchausen 4K
4K Ultra HD + Blu-ray rates:
Movie: Excellent
Video: Excellent
Sound: Excellent
Supplements:
Audio commentary with Gilliam and co-screenwriter Charles McKeown
3-part making-of docu The Madness and Misadventures of Munchausen
The Astonishing (and really true) History of Baron Munchausen, a new video essay by David Cairns on the legendary title character
Behind-the-scenes special effects footage narrated by Gilliam
Deleted scenes, commentary by Gilliam
Storyboards for unfilmed scenes, narrated by Gilliam and McKeown
Marketing materials — trailer, EPK featurettes, advertising proposals read by Gilliam
Animated short film Miracle of Flight (1974)
1991 The South Bank Show on Gilliam
Insert booklet with an essay by Michael Koresky.
Deaf and Hearing-impaired Friendly? YES; Subtitles: English (feature only)
Packaging: One Blu-ray in Keep case
Reviewed: January 8, 2023
(6879baro)

Visit CineSavant's Main Column Page
Glenn Erickson answers most reader mail: cinesavant@gmail.com

Text © Copyright 2023 Glenn Erickson