The Abbott and Costello Show Season 1
ClassicFlix comes forward with an entire 26 original episodes of the comic duo's 1952 TV show, all fully remastered by the 3-D Archive people. That's 13 + hours of Abbott and Costello comedy, looking better than new — even the original opening logos have been restored. The repeating leads are fully attuned to A&C's style of comedy — Sid Fields, Hillary Brooke, Gordon Jones, etc.. The full set comes with numerous audio commentaries and featurettes.

The Abbott and Costello Show Season 1
Blu-ray
ClassicFlix
1952-1953 / B&W / 1:33 flat / 676 min. / Street Date December 14, 2021 / Available from ClassicFLix / 49.99
Starring: Bud Abbott, Lou Costello, Sid Fields, Hillary Brooke, Gordon Jones, Joe Besser, Joe Kirk, Bobby Barber, Joan Shawlee, Veda Ann Borg, Elvia Allman, Virginia Christine, Bingo the Chimp; Iris Adrian, Glenn Strange.
Cinematography: George Robinson
Art Director: Mac Capps
Film Editor: Gene Fowler Jr., Fred R. Feitshans Jr.
Original Music: Raoul Kraushaar
Written by Sid Fields, Eddie Forman
Produced by Alex Gottlieb, Pat Costello
Directed by Jean Yarbrough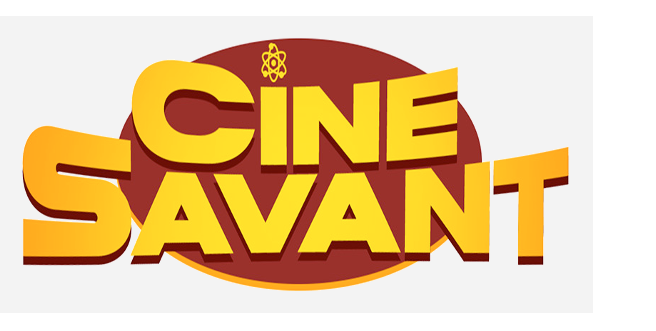 We've all taken in old TV shows, either out of nostalgia (I rememvber it!) or curiosity (they thought this was funny?). They show on cable TV in variable quality or through iffy transfers of surviving 16mm copies uploaded to YouTube. The experience can be a mixed bag. If the show has never been officially remastered for video, the transfers can be truly wretched, watchable only for reference. This is often what one saw when one borrowed an old VHS tape from Eddie Brandt's in North Hollywood — it's reported that busy TV writers often frequented that shop to lift storylines and dialogue from forgotten dramas of the '50s and '60s.
At a post-house in the 1970s I saw an editor chopping up episodes of Dragnet and Ozzie & Harriet to make room for more commercials in a half-hour slot. Then came videotape editing in the 1980s — and time compression, that took out another minute or so from a 27-minute show by speeding up the action. Sometimes the audio pitch was not corrected. I personally stopped watching those shows because they gave me a headache. I still sometimes see Perry Mason episodes that play as if on amphetamines — clipped speech, rapid head turns.
Although some shows are still edited, most of today's remasters look terrific — we were shocked to see the beautiful original 35mm photography on The Twilight Zone and The Outer Limits.
But the original film elements for many shows languish in vaults (if they've not been destroyed) because public interest limits their potential profitability. When a first season release of a once-famous show doesn't sell to the owner's satisfaction season 2 never arrives.
Enter The Abbott and Costello Show Season 1 and last year's kickstarter campaign, a financing tool that makes practical the independent restoration of a semi-forgotten film series. The 3-D Film Archive has also been busy with 2-D restorations. The company's small corps of technical talent has by now mastered every problem confronting basic film to video restoration, and then some.

The Abbott and Costello cult is still going strong, fed by new releases of their famous Universal pictures and a number of follow-up features in the 1950s. This half-hour TV show sees the duo at the top of their game: instead of just doing whatever 'A&C Meets' monster' romp over at Universal, they put the best of themselves into this show because it's their production. The 30-minute format is very much like a stage presentation, scaled to Mom and Dad's TV screens that might be as small as 9 inches. The main prop for the show's cold open is a stage curtain. The intros begin like comic acts for Vaudeville or Burlesque — cleaned up for family viewing as Costello sometimes mentions. The format mixes stage banter in front of this curtain, to 'realistic' scenes on sets … Bud and Lou just walk from one to another across a dissolve. Instead of rolling in a Burlesque prop lamp post, we see a TV set for whole street corner … well, a tiny bit of a street corner.
The A&C act thrives on the duo's argumentative banter, delivered in a very New York argot. Lou is a semi-infantile clown and Bud his smarter and somewhat manipulative straight-man sidekick. Every encounter generates communication frustration — the double talk, interruptions & repetitions lead to bursts of emotion. It's interesting to realize that A&C talk to each other in very much the same way that Martin Scorsese's gangster characters talk… The scary "Are you talking to me" and "do you think I'm funny?" monologues are derived from the same aggressive conversation habits. I assume the speech patterns were second nature to New York-bred kids, but they even more fascinating to the rest of us, almost like a foreign language.
Whether in the standup material or the story segments, everything is miscommunication, even moreso than in their movies. Their comic support comes from an excellent lineup of straight men and women, all of whom observe proper Burlesque protocol, and do not reach for extra attention. They have strict support parts to play. Hillary Brooke is a perfect foil for the boys, holding her own and dishing out as much verbal abuse as she gets. (She would surely have been filming Invaders from Mars around this time.) The first ten minutes of the first show have two encounters like this (even after the curtain intro) and then an example of excellent stage action — Sid Fields smacks Lou twice, and it looks good.

The show does not have a lot of production value, but it's well organized and performed. The supporting actors (Gordon Jones as Mike the Cop, etc.) are on the money and do not horse around or play to the audience. Not even Lou Costello does goes in for much extraneous mugging in the episodes I saw, except where it's part of the schtick that emulates a stand-up routine. And Bud keeps the energy up as well.
Bob Furmanek's notes offer some stats and numbers on the Season 1 project. It was their biggest to date, scanning 120,000 feet of 35mm film from 175 reels of archival master elements.
Some of the restoration story is told on the Saving the Negatives featurette on the third disc. Of all 26 shows only a handful of original picture and sound were damaged or lost, and had to be sourced from something other than the original elements. The shows preserve an original MCA logo, which were dropped in 1959 when a new TV distributor took over.
We're told that the laugh tracks we hear are real, but second-generation. The routines and storylines were filmed on a stage without an audience, but the finished shows were played for an audience and that laugh track recorded. That's nice to know. For two complete episodes and six partial shows, the Archive restorers include the original non-audience reaction audio tracks. Bob directs us to the project's Kickstarter Page, which has more information, dispelling some myths about the show.
---

ClassicFlix's Blu-ray of The Abbott and Costello Show Season 1 is a beautifully presented and organized set of 26 half-hour shows, all fully remastered as described above. The three disc package has a clear chapter list on the reverse of the disc insert, eliminating the guesswork that comes with viewing some TV show sets. Ten shows carry audio commentaries, the contributors are named below. Each show is given five chapters, but no subtitles, sorry to say; I guess transcribing and encoding 13 hours of fast-talk wasn't in the budget.
The restoration team is careful to include numerous uncredited personnel who worked on the film. I note that the editor was Fred Feitshans Jr., the father of Buzz Feitshans, the producer of 1941. Fred Feitshans' editing career spanned about everything one can think of, from Fox musicals, to a Universal Mummy movie to an Arch Obloler experiment to a number of sci-fi and monster shows of the '50s, to TV and finally a long string of A.I.P. pix. He eventually made the John Milius connection that got handed off to Buzz — who was actually Fred the third.
We remain impressed by the quality of these presentations; the 3-D Film Archive people do their utmost and their standards often win them studio assignments. We're expecting their color restoration of the independent Abbott and Costello production (originally released through Warners) Jack and the Beanstalk. That show has been seen only in a highly degraded state almost since it was new, so we're excited to see what they do with it.
Reviewed by Glenn Erickson
---
The Abbott and Costello Show Season 1
Blu-ray rates:
TV shows: Very Good
Video: Excellent
Sound: Excellent
Supplements (from ClassicFlix:) Commentaries on 10 episodes, from Lou Antonicello, Paul Castiglia, Ray Faiola, Stu Fink, Shane Fleming, Gilbert Gottfried, Bob Greenberg, Jim Mulholland, Gerry Orlando, Ron Palumbo, Toby Roan, Lou Sabini, Frank Santopadre, Jack Theakston and Michael Townsend Wright; featurette Saving the Negatives with Bob Furmanek; Two complete episodes with original non-audience tracks, and six partial episodes.
Deaf and Hearing-impaired Friendly? N0; Subtitles: None
Packaging: One Blu-ray in Keep case
Reviewed: December 15, 2021
(6635abbo)

Visit CineSavant's Main Column Page
Glenn Erickson answers most reader mail: cinesavant@gmail.com

Text © Copyright 2021 Glenn Erickson