It's a Cold War thriller in the steamy tropics! The Reds are making their move in Malaya and four vibrant people are caught in the crosshairs: rich rubber planter William Holden, revolutionary strategist Tetsuro Tanba, peaceful teacher and activist Capucine, and adventurous Governor's daughter Susannah York. Director Lewis Gilbert keeps a rickety script on its feet drama-wise and superb cinematography (Freddie Young) and impressive music (Riz Ortolani) do the rest. The show ended up being most noted for a nude swimming scene scooped in the pages of Playboy.

The 7th Dawn
Blu-ray
KL Studio Classics
1964 / Color / 1:85 widescreen / 123 min. / Street Date January 4, 2022 / available through Kino Lorber / 24.95
Starring: William Holden, Susannah York, Capucine, Tetsuro Tanba, Michael Goodliffe, Allan Cuthbertson, Sydney Tafler, Maurice Denham.
Cinematography: Frederick Young
Production Designer: John Stoll
Art Director: Herbert Smith
Film Editor: John Shirley
Original Music: Riz Ortolani
Associate Producer: John Dark
Written for the screen by Karl Tunberg from the novel The Durian Tree by Michael Keon
Produced by Charles K. Feldman and Karl Tunberg
Directed by Lewis Gilbert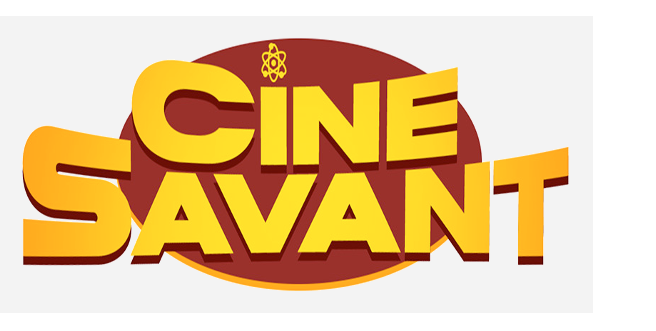 From out of the murk of postwar films about Southeast Asia comes a glossy adventure story that wishes to say something meaningful. It's a 'big' movie with beautiful scenery in an exotic locale, with a trio of big stars against a background of political violence and intrigue. William Holden, Capucine and Susannah York are lively and there's Riz Ortolani music and Freddie Young cinematography to admire. Despite its great cast and excellent production values The 7th Dawn can't do much to lighten a grim situation, a blending of ideas from Graham Greene's The Quiet American and Burdick & Lederer's The Ugly American, except that Holden is a generic 'Heroic American."
Few post-Colonial war movies about conflict in countries newly liberated from the Japanese express the situation clearly. The colonials fought and suffered for the Allied side with promises of self-rule after the victory, the fullfillment of which came far too slowly. England acknowledged that they'd step aside but balked on giving a timetable. When France moved right back into Indochina (Vietnam) and held firm, the entire region became ready for a wave of Communism that had been ripening for thirty years.

Amid the tropical beauty and the local color, The 7th Dawn serves up exciting action & relatable romance, letting disturbing political complications provide extra conflict. For a Cold War film the politics are halfway benign: a decent nationalist movement is welcomed by an English governor, but Communist terrorism makes peaceful progress impossible. The harsh English reaction does not help at all. This show came out in 1964, when strife in Southeast Asia could still serve as a backdrop for 'escapist' entertainment. A year later, the divisive and controversial Vietnam War would push the entire subject out of bounds.
The movie begins on the last day of WW2 and then jumps eight years forward (to 1953?). The British have reasserted rule in Malaya but are inching toward granting independence. The new colonial Governor Trumphey (Michael Goodliffe of The Day the Earth Caught Fire) arrives just as political violence breaks out. Three former partisan fighters have gone their separate ways. The Malayan-Chinese Ng (Tetsuro Tanba of You Only Live Twice) went to Moscow to finish his education, and is now back leading a Red revolutionary movement, instigating various acts of terror. The beautiful Eurasian Dhana Mercier (Capucine, fresh from The Pink Panther) leads a teacher's union devoted to respectful, non-violent demonstrations. Dhana is also now the mistress of the American ex-guerilla Ferris (William Holden), who has purchased several rubber plantation. Other planters are being assassinated. The governor sends his Chief Petty Officer Tom (Sidney Tafler) to ask Ferris to find the jungle hideout of his old comrade Ng, and bring him to the negotiating table.

Ferris's relationship with Dhana is complicated by the arrival of Governor Trumphey's young daughter Candace (newcomer Susannah York), who rather boldly sets out to entice and seduce the older planter. Ferris and Candace are present when a terrorist throws a grenade into the Governor's party. Trumphey forgets Dhana's peaceful negotiations. Hitting back hard, he orders his security specialist Cavendish (Allan Cuthbertson of Room at the Top) to burn down a local village suspected of hiding rebel arms.
The major conflict involves all of the principals. Dhana is arrested when grenades are discovered in her possession. Trumphey's court decides that it must sentence her to hang even though it's assumed that she's been framed and that killing her will turn the populace against the Brits. Ferris goes back into the jungle to find Ng. But the headstrong Candace makes a totally unexpected move: inspired by Dhana's courage, she offers herself to the Reds, to serve as a hostage for an exchange. Ng welcomes the extra leverage. He knows the English will not relent but doesn't mind if both women die because it will serve as a stimulant for his revolution. Can one man alone — Ferris — find Ng and stop this insanity?

Author Michael Keon's story certainly has drama, perhaps too much. The main characters are pat representatives of their political aims: Ng wants a people's republic and doesn't care who is sacrificed. Dhana is moved by selfless love and patriotism to calmly accept martyrdom. Her rival Candace chooses a suicidal gesture. And the materialist American is forced to do a 'Rick Blaine,' joining a fight he thought he could sidestep.
The 7th Dawn takes this dilemma seriously yet also wants to be breezy romantic entertainment. The show opens with an out-of-context execution of Japanese prisoners — shot in the head one by one. Our three partisan fighters then share a lighthearted victory celebration. Eight years later, scenes of violence alternate with cliché moments, like Susannah York's nude swim (memorably scooped in Playboy). Candace Trumphey cavorts alone on roads where any English person is a target for killing. Even after narrowly escaping a grenade attack, her main goal seems to be getting Ferris into bed. That Governor Trumphey would for a moment allow his daughter the freedom to roam on her own isn't credible.

Likewise, Ferris behaves like he's bulletproof, tooling around in his vintage Aston Martin (a nice match for Candace's red convertible). Both he and Candace walk away from battles and ordeals that kill dozens. Meanwhile, poor Dhana must play the stoic martyr. She's the one person we really care for, and seeing her suffer doesn't make the show feel particularly profound.
Yes, major Malayan exports seem to be story and relationship contrivances. With his neighbor planters being killed off one by one, what makes William Holden's Ferris think his old buddy Ng will allow him to retain his private property under Communist rule?  The British end of things seem halfway credible — Governor Trumphey and Cavendish act like typical pea-brained occupiers. By burning a suspected village they alienate every Malayan against their authority. Trumphey intuits that Dhana was framed yet won't block her impending execution even though it also means the life of his daughter.

The ruthlessness attributed to the Communist leader Ng is not exaggerated — Ferris ought to know that Ng will sacrifice anybody for his cause. Credibility finally disappears on a third-act jungle trek. Ferris fought the Japanese alongside Ng and Dhana for months; they're supposed to know each other's characters intimately. Yet Ferris accepts Ng's word oath that he won't try to escape, as if their personal bond meant anything in Ng's new world of political expediency.
A big plus is the direction of Lewis Gilbert, who at this time had a number of fine shows to his name (Carve Her Name with Pride, Sink the Bismarck!). His greatest was yet to come, Alfie. Gilbert's dramatic scenes are fine even if the character foundations are shaky. William Holden is an older version of his serviceman from Bridge on the River Kwai. His Ferris thinks his combat comradeship with Ng is like an insurance policy: we're pals, therefore I can bypass the social upheaval and grow rich from your country's natural resources.
Susannah York's promiscuous debutante is quite a dame — she has the stamina to endure a kidnapping, a battle, and a forced trek through the jungle. Capucine's Dhana calls herself a mistress, without irony. She's betrayed by two men that profess to love her — Ferris won't marry her and Ng is willing to make her into an involuntary martyr. The show is too lightweight to serve as propaganda, even after it endorses the 'them or us' choice that Ferris makes only when it's too late: "You dirty scum!"  C'mon Ferris, Trix are for Kids, and Red fanatics need to be exterminated.

The 7th Dawn looks fantastic. Fresh from Lawrence of Arabia, Freddy Young fashions consistently arresting widescreen images. Composer Riz Ortolani may have been hired on the basis of his score for Mondo Cane, with its major-hit title song. His action cues are only so-so but the film's romantic theme adds considerable appeal.
Director Lewis Gilbert's major set-pieces are excellent. The bicycle curfew demonstration is a peaceful mass protest that earns Trumphey's respect. The burning of the village is obviously a blunder from the beginning. Cavendish feels vindicated when contraband explosives are found, but his side has thrown away the PR advantage. Gilbert had previously directed Susannah York in The Greengage Summer and gives her scenes special attention. The teasing swim feels like it belongs in a light comedy, yet Candace makes a good transition into the more tragic material.
Gilbert's action scenes are okay but not exceptional. The brutal killing of Japanese prisoners 'just happens'; when news of the armistice halts the executions, Holden simply throws the next victim aside with an offhand, 'It's your lucky day, pal.' Some other bits of sudden violence are good, but one grenade bombing is pretty silly, without no wailing wounded and hardly anyone hit in a crowded room.

The finale in the jungle feels contrived, like a one-act play. It seems impossible for Ferris to bring Ng to justice alive or dead, and it's no fun seeing our hopes dashed for Capucine's very sympathetic Dhana. With a less nihilistic finish, we might have stayed invested in the show's drama.
Annoying technical note: The 7th Dawn is yet another movie that depicts helicopters in use in WW2, here at the finish in Malaya. Is this even possible?   Similar scenes are depicted so frequently, I always worry that I'm grossly misinformed (no jokes, please). I realize that working helicopters existed by this time, and that by 1950 our forces had those big Sikorsky 'copters. But were production models in service in any theater of battle in 1945?
And: the 'Durian Tree' of the original source book is mentioned in dialogue at least once. I have forgotten its meaning entirely.
---

The KL Studio Classics Blu-ray of The 7th Dawn is a real beauty and a pleasure to watch. The United Artists release was originally printed in Technicolor; the new remaster job captures the brilliant hues and sharpness of Freddie Young's camerawork. In his white sports car, William Holden looks like he's zipping down a forest road in Monaco, only with more palm trees. Susannah York's unlikely 'nude' beach is so lovely a location, it looks like a dream.
The title sequence is yet another assignment for Maurice Binder, whose stylish Bond titles gave him the popular edge over Saul Bass's more keenly 'themed' titles, and elbowed out the creative, witty main title creations of animator Richard Williams. This is not one of Binder's best but the images are undeniably pretty, as is Riz Ortolani's music.
For this show Kino only has a trailer to serve as an extra.
It's also defensive apology time — there were so few decent images available online that I settled for a French poster and various B&W pix and a tinted lobby card image with a character grouping that never occurs in the movie. But be assured that the disc image quality is stunning.
Reviewed by Glenn Erickson
---
The 7th Dawn
Blu-ray rates:
Movie: Good
Video: Excellent
Sound: Excellent
Supplements: Theatrical trailer.
Deaf and Hearing-impaired Friendly? YES; Subtitles: English (feature only)
Packaging: One Blu-ray in Keep case
Reviewed: December 28, 2022
(6639dawn)

Visit CineSavant's Main Column Page
Glenn Erickson answers most reader mail: cinesavant@gmail.com

Text © Copyright 2022 Glenn Erickson