This unheralded story of the French retreat in 1954 Vietnam is one of the best films ever about guerilla combat. The professional French soldiers do what they can to avoid capture, but the new Lieutenant won't abandon their wounded. The Alsatian top sergeant fought with the Germans ten years before, yet is the best and fairest man in the unit. Director Pierre Schoendoerffer knows of what he films — he was captured by the Viet Minh at the fall of Dien Bien Phu. With the able camerawork of the legendary Raoul Coutard, the movie feels very realistic; we're told that it was used to teach military cadets.

The 317th Platoon
DVD
Icarus Films
1965 / B&W / 1:66 widescreen / 95 min. / La 317ème section / Street Date June 29, 2021 / Available from Icarus Films / 29.98
Starring: Jacques Perrin, Bruno Cremer, Pierre Fabre, Manuel Zarzo, Boramy Tioulong, Saksi Sbong.
Cinematography: Raoul Coutard
Film Editor: Armand Psenny
Original Music: Pierre Jansen
Press Attache: Bertrand Tavernier
Written by Pierre Schoendoerffer from his novel
Produced by Georges de Beauregard, Benito Perojo
Directed by Pierre Schoendoerffer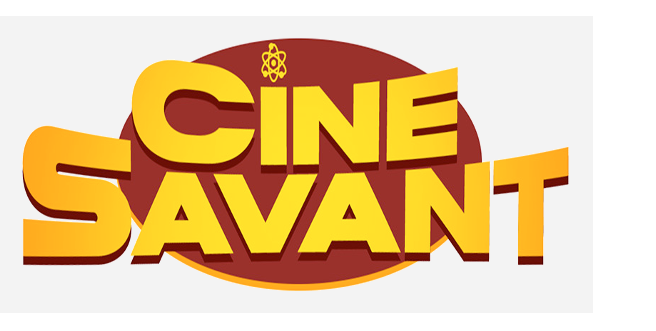 Around 1990 I rented a laserdisc of this film, curious to see what a French-made combat story would be like. The image was soft and the subtitles weren't very good; I couldn't follow the story. About all I remember of it was that French dialogue can sound just as grating as English or German; not every Frenchman sounded like Charles Boyer.
Film clips from this show are excerpted in Betrand Tavernier's Journeys through French Cinema. They knocked me out — seen in proper widescreen in a good transfer, the movie looked like a must-see. Icarus Films' DVD of The 317th Platoon is an excellent encoding of one of the most meaningful war films ever made. America's involvement in Vietnam happened for a hundred reasons, all dismal. Had Pierre Schoendoerffer's B&W 'lost patrol' tale been screened for every American when it arrived early in 1965, we might have had fewer illusions about 'helping the underdogs' in Indochina.

Writer-director Pierre Schoendoerffer's combat movie has no political axe to grind. He wrote about what he knew from his experience as a sailor and as a military photographer and photojournalist. After his mandatory military service he volunteered for the Army's French Cinematographic Service and around 1951 went to Vietnam to document the First Indochina War. Schoendoerffer volunteered to parachute into Dien Bien Phu during the 1954 siege. When the outpost surrendered, he spent months as a POW. Some of the film he shot was captured and ended up in a Soviet account of the battle — made by a Russian director who later befriended Schoendoerffer.
Over ten years later Schoendoerffer returned to Indochina to make a film version of his book The 317th Platoon. It was shot in Cambodia with the cooperation of the Royal Cambodian Army, with the result that the whole thing is incredibly authentic. The Asian actor-soldiers depicted in the movie speak French, as did a great many Vietnamese. News to me is that the French renamed Vietnamese cities in the colonial period: Da Nang was known as Tourane.
The film begins with an aerial shot of the dense Vietnamese forest. It's 1954: Dien Bien Phu is falling and French troops are being pushed back from their positions. The tiny 317ème section is composed of one officer, three non-com French soldiers and twenty Laotian foot soldiers. They're ordered to retreat to a rendezvous hamlet, but everything goes wrong — they encounter large numbers of Viet Minh fighters and suffer casualties. Sargent Rodier (Pierre Fabre) and two Laotians are wounded.
Second-Lieutenant Torrens (Jacques Perrin) ←  has been in country only 18 days. He insists on transporting the wounded. The good-natured radio operator Corporal Perrin (Manuel Zarzo) doesn't take things too seriously, even when radio reports suggest that their escape route is being cut off. The most experienced soldier is adjudant Willsdorf (Bruno Cremer), who has excellent rapport with the Cambodian sergeant Ba Kut (Boramy Tioulong). They both know that a retreat carrying wounded will almost certainly end badly. The men just can't move fast enough.
For the next three days the platoon struggles along. Their first destination is taken by the enemy so they strike out in a different direction. One village loans them elephants to carry the wounded. Some of the Cambodian (Laotian?) soldiers desert. Willsdorf accedes to Torrens' orders even when he disagrees with them, and pulls the unit through several tight scrapes. An aerial resupply operation almost becomes a disaster, when the plane drops some of the cargo to the enemy, not the 317th. Emboldened by the food and ammo, Torrens decides to first strike back at their Viet Minh pursuers before retreating into safety in Cambodia. Willsdorf knows that's pressing their luck far too hard.
The 317th Platoon is an excellent film about soldiering. The conflicts on view stick with the practical problems at hand, and personal issues are not exaggerated for dramatic effect. Lieutenant Torrens is green but he's no fool; trying to save the lives of his wounded is both the decent thing to do and one reason why his Cambodian troops don't all desert — they know that he cares. Willsdorf is an Alsatian Frenchman who was pressed into service in WW2 and fought with the Germans against the Russians. His reservations about carrying the wounded are only to make Torrens aware of the risk: if they all get killed or captured, Torrens' humanitarianism won't have helped anyone. Director Schoendoerffer was himself an Alsatian from a military family that chose to be French instead of German two generations before.

The movie was filmed by a skeleton crew led by the great cinematographer Raoul Coutard, who somehow manages to invest every camera angle with a clear viewpoint. Setups don't look 'staged.' The actors lived exactly as a real patrol would, carrying the real equipment and weapons. They camped out in forests where it rains every day, sometimes all day. Actor Boramy Tioulong was also a technical director, and the interaction between the French and the locals is simply excellent. Tioulong's Ba Kut ↓  follows orders but he's no lackey. Torrens and Willsdorf take his advice seriously.

Coutard's own documentary experience blends well with that of director Schoendoerffer. There are no show-off shots. We stay with the 317th platoon, and known only what it knows. The enemy is always near. When Willsdorf observes Torrens' fighters being ambushed on a riverbank far below, his inability to intercede is made clear by the choice of angles — the only 'closer' shots are through binoculars and telephoto gunsights. In other words, the story hasn't been put through a dramatic filter that creates tension with cross-cutting, etc.. The 317th Platoon is far more convincing than conventional combat movies derived from plays or TV shows. Even the superior Val Guest picture Yesterday's Enemy is wholly theatrical construction.
The show was funded by Georges de Beauregard, the producer that backed much of the French New Wave including pictures by Jean-Pierre Melville, Agnès Varda and even Mario Bava. He subsequently produced Shoendoerffer's Objective 500 Million, a heist film. Composer Pierre Jansen contributed music to several Claude Chabrol pictures. The two leading actors became familiar French mainstays. Jacques Perrin was 25 but looks like he could have been 20. He's memorable in Girl with a Suitcase,  "Z"  and Cinema Paradiso but is even more prolific as a producer.

Bruno Cremer ↑  is best known to American genre fans from his role in William Friedkin's Sorcerer, but I also enjoy his effective bit as a resistance leader in Is Paris Burning?  Their performances are free of theatrical devices. Nobody is tasked with representing a political point of view. The 317th Platoon just tells it like it was. It feels authentic, right down to the petty issues and crudities among the men. The troops respect their Viet Minh adversaries. None are war criminals. The worst behavior we see is some chickens being stolen, and Corporal Perrin leering at a Vietnamese woman found bathing in a stream.
In what refuses to become a 'political' scene, our platoon attacks a hamlet in which a Communist speaker is indoctrinating the villagers. After the place is theirs, Ba Kut explains what the Red was doing when he broke an egg in front of his audience, showing how the yolk remains. His lesson was that the egg explains why the peasants shouldn't expect decent treatment from the French — "the white runs out, but the yellow stays."
Infuriated, Willsdorf kicks a Viet Minh corpse and answers, "Tell them that the Red ends up dead on the ground!"  It's not as catchy as "I love the smell of napalm in the morning," but it'll do.
---

Icarus Film's DVD of The 317th Platoon is a fine widescreen encoding of this very good and important picture — I suppose a Blu-ray would be an improvement but what we've got looks great. I didn't notice any acceleration of action or odd frame distribution, so I don't think the disc was converted from a PAL original. Once again we marvel at Raoul Courtard's skill at coming up with great images in rough situations — the show looks neither too polished nor too crude: we thank the fates that the shaky-cam docu fad has run its course. When Coutard finished this movie, he went right back to Paris for Jean-Luc Godard's Alphaville, and struggled to adjust to Godard's idea of filming without film lights, with a fast but unproven film stock.
The English subtitles are very well done; they communicate the soldiers' crude sense of humor and acceptance of possible disaster. There are no film-related extras beyond the box text, so I encourage readers to look up Pierre Schoendoerffer on the web — what a life story!   We're given a short clip from Schoendoerffer's 1977 feature Le Crabe Tambour, also available from Icarus and starring Jean Rochefort, Claude Rich and Jacques Perrin… as a 'Lt. Willsdorf.' Schoendoerffer's written stories reach from WW2, to Indochina, to the Algerian War and even to the OAS insurrection against DeGaulle.
Reviewed by Glenn Erickson
---
The 317th Platoon
DVD rates:
Movie: Excellent
Video: Excellent
Sound: Excellent
Supplements: Excerpt from Pierre Schoendoerffer film Le Crabe Tambour.
Deaf and Hearing-impaired Friendly? YES; Subtitles: English (feature only)
Packaging: One DVD in Keep case
Reviewed: June 18, 2021
(6522)

Visit CineSavant's Main Column Page
Glenn Erickson answers most reader mail: cinesavant@gmail.com

Text © Copyright 2021 Glenn Erickson