Tex Avery Screwball Classics Volume 3
There may still be people unaware of the anarchic joy of Tex Avery, so we're making it our business to enlighten them. This third Volume of Tex's MGM cartoons has both variety and some top favorites, plus his first, the intense Blitz Wolf and his last, the surreal Cellbound. Plus the insane King Size Canary, the most endearing Droopy cartoon and the minimalist wonder Billy Boy. You won't believe they showed Avery the door, and let him lend his talents to TV commercials! The disc came out last October but it's still worth crowing about now.

Tex Avery Screwball Classics Volume 3
Blu-ray
Warner Archive Collection
1942-1955 / Color / 1:37 Academy / 150 min. / Available at Amazon.com / Street Date October 5, 2021 / 21.99
Produced by Fred Quimby
Directed by Tex Avery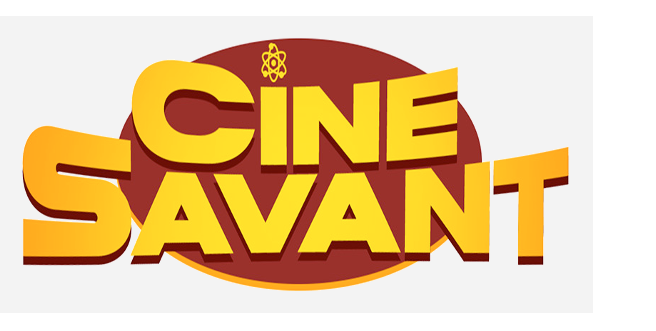 Yes, the review is half a year old but we make no excuses; Warners was a little disorganized last year as well. We're happy to note that The Warner Archive Collection didn't suffer, and in fact is knocking us out with an incredible new wave of digitally recombined and optimized Technicolor restorations. We didn't think they'd ever become financially feasible.
The Warners and MGM cartoon heritage has benefitted as well — newer WAC disc releases are often accompanied by beautifully restored cartoon short subjects as well. The new Captains of the Clouds carries two eye-popping Bugs Bunny cartoons.
We're basically here to celebrate the Tex Avery Screwball Classics Volume 3 disc, and maybe to convert a few more 'cartoon haters' to the shining path of virtue. Have you any over-five kids or relatives that need exposure to quality twisted wit?  These cartoons are guaranteed to turn newbies into bundles of laughing jelly. One of our best Christmases back in the early '90s, with grandparents visiting, was watching the first VHS that George Feltenstein pushed onto the old MGM/UA Home Video release schedule. The kids loved the cartoons so much, they insisted I glue a sticker that came with the second tape to our little VHS cabinet. I just looked — it's still there.  →
This is hopefully a not too- superficial look at Volume 3. CineSavant's more cartoon-attuned contributing reviewers took on the earlier Volumes. If you want to read good observations about Tex Avery's madcap style or his biographical background, then get thee forthwith to the CineSavant reviews for Volume 1 and Volume 2, written by correspondent "B" and our own Charlie Largent, respectively.
You may have missed an important Cartoon Research article last September 7 (2021) by the animation authority Jerry Beck that offered Some Advance Notes on 'Tex Avery Screwball Classics' Volume 3. The article explains that, unlike the first two discs, Volume 3 was put together while George Feltenstein was absent from the Warner Archive. We hear about a proposed more complicated Avery disc that didn't happen. Beck adds a details about fixes and saves done to individual cartoons. Studio short subjects apparently face the same restoration problems that features do, perhaps more.
The 'scoop' of the set is the inclusion of a Tex Avery cartoon that's not from MGM, the Warner Bros.' 1941 Crackpot Quail. We all grew up with a censored version, but this original makes repetitive use of a 'raspberry' sound effect that the Production Code overlords — or was it TV standards & practice people? — deemed in bad taste. Also, this collection has beautifully restored the Public Domain cartoon Jerky Turkey, which has been circulating for years in terrible transfers.
Tex Avery averaged about nine cartoons per year at Warners but only five a year at MGM, from 1942 to 1955. In the early '50s the MGM studio was literally disintegrating, dropping its contract players and shutting down departments. In 1954 Avery began doing 'Chilly Willy' cartoons for Walter Lantz at Universal.
I found that Volume 3 has more variety than the other volumes. They must have planned from the start to distribute 'the good stuff' evenly, and this finisher does not have a 'whatever was left' feeling. I believe the cartoons are also presented in chronological order. The two earlier Red Hot Riding Hood cartoons finish here with Swing Shift Cinderella; they must have been responding to G.I. requests for yet another repeat of 'Red's' song and dance girlie show. Red also makes a slightly less-Burlesque appearance in the great Volume 3 cartoons Wild and Woolfy and The Shooting of Dan McGoo as well as an off-limits cartoon called Uncle Tom's Cabaña.
Volumes 1 and 2 had a tendency to group similar cartoons together, which didn't encourage us to watch the discs straight through — even Tex Avery can become repetitious. Putting all of the '… of Tomorrow' cartoons, and four similar Droopy cartoons in a row, doesn't seem the best of decisions.
Volume 3 comes through with the most CineSavant favorites, and we all know how important that it. We're given several more Droopy adventures, but also the best of them all, Señor Droopy. Watching these shows with the IMDB open helps connect the dots for us less-savvy fans — Avery had some talented writers working for him, like Heck Allen. I also learned a lot from CineSavant's contributors. The distinctive voice of Droopy Dog is provided by Bill Thompson. On my own, I never would have realized that Thompson also voiced the pirate Smee in Disney's Peter Pan.
When transitioning from Warners to MGM back in the early 1940s Avery seems to have created a series of part-animated 'Speaking of Animals' spot-gag cartoons for Paramount's Jerry Fairbanks, and directed two of them. But his first MGM cartoon Blitz Wolf is one of his best. A wicked, vulgar lampooning of the Hitler mob, it's got superb animation to back up its sarcastic wit. After seeing Avery pull out all the stops I can imagine the MGM front office asking for future cartoons to be toned-down a little. Remember, MGM was the home of Barney Bear. Avery's Screwy Squirrel cartoons surely showed the front office that that wasn't going to happen.
The best I can do here is to assure viewers of the quality of the transfers, and to indulge myself praising the cartoons that stack up as CineSavant favorites.
---
"Mudder?  Fodder?  Is you a-sweep?"
One Ham's Family
This relatively early MGM entry (1943) is a typically wicked take on fairy tales and saccharine Christmas cartoons. The wolf anticipates a pork & bacon feast (Mom & Dad are real noisy snorers) but first must contend with 'Junior,' a porker brat from Hell who could teach lessons in mayhem to the kid from Home Alone. In one hilarious gag Avery demonstrates a superb example of distending cinematic reality: as the Wolf charges in for the kill, Junior has time to mix, bake and frost a cake, before the wolf strikes. I always wonder if Burt Lancaster adapted this gag for his show-off 'reload the rifle' scene in The Kentuckian.  The fun is in the gleeful sadism of the red-cheeked Junior, one of Avery's most violent characters. His voice is an imitation of comic Red Skelton's "mean widdle kid" character.
---
"But hey! Duh, I'm still hungry!"
King Size Canary
Is this marvelous cartoon as profound as it seems?  Dog-chases-cat cartoons may represent a broad allegory for the struggle of life, but this exercise in eternal growth is downright philosopical. Several postwar anxieties are indirectly addressed: rampant progress, the never-expanding consumer appetite, economic competition and maybe even the Arms Race to oblivion. A mouse, a cat and a dog partake of 'Garden Jumbo Gro' and grow all out of proportion to reality — beyond oversized, past Kaiju monstrosities, to an interplanetary scale. Small world, ain't it?
Is this a spinoff of H.G. Wells' The Food of the Gods or an apocalyptic fable that the end of times will come because humans have less than zero self-control?  The brilliance of the cartoon is that there are no overt messages. Perhaps others see different meanings in what, on the surface, is just a fall-down hilarious cartoon. A coherent finale for this one sounds impossible, but Avery sure enough comes up with a winner.
---
"You know what? I'm happy."
Señor Droopy
When Avery hit a really popular groove he either liked to repeat himself, or the studio insisted on it. There's no mystery as to why Red Hot Riding Hood came back for encores in different forms. Droopy Dog appeared in several cartoons with the exact same gag — nobody can escape the little scrapper. They're hilarious, as long as we don't have to see them in series.
By contrast, as Señor Droopy our little friend is the complete underdog for most of this cartoon. He's mercilessly bullied by a bull. Matador Droopy is also humiliated for setting his cap for the lovely singer Lina Romay, a looker surely too HOT to be featured in more than a handful of MGM features. This Droopy outing is as endearing as they come. Believe it or not, the Mexican setting is free of ethnic smears. "Caramba."
---
"Gee, we're sure gonna miss you Billy."
Billy Boy
It's been noted how rising costs motivated the simplification of cartoon animation going into the 1950s, with the voice track doing more of the work of forming characters. The innovative animation studio U.P.A. famously made these limitations part of their appeal. Tex had to adapt as well — as with his 'House/Car/TV of Tomorrow' cartoons (all on Volume 2) that consist 70% of non-animated jokes.
The enforced minimalism here in Billy Boy is almost in line with what Jean-Luc Godard might do. Backgrounds are almost non-existent. The farmer wolf (dog?) is given a Southern drawl and speech impediment created by audio editorial. Instead of climbing into a car, the farmer stretches into the driver's seat. This is the cartoon about the goat that eats everything, which leaps to ever-escalating levels of absurdity, made all the funnier by the hick farmer's laconic reactions. When the goat eats his entire arm, the farmer just drawls, "Knock it off, Billy."
---
"You're going to like this guy. He's screwy."
Cellbound
The absurdity tops out in what appears to be Avery's final official MGM short, not counting at least one CinemaScope reformat job. The simple character animation still achieves the desired effect — the clueless warden's face barely moves until he dances, at which point his entire body contorts wildy. The ultimate prison break is foiled by that infernal invention Television, which forces a canine prisoner ('Spike?') to imitate an entire afternoon's TV shows. It's an exercise in cosmic frustration.
I always thought the dog was modeled after actor Mickey Shaughnessy. And when Edmond O'Brien 'crazy-dances' in Frank Tashlin's live action comedy The Girl Can't Help It, he always reminds me of Spike's Hawaiian dancing in Magical Maestro (Volume 2) — and a little bit of this cartoon's warden.
---

The Warner Archive Collection Blu-ray of Tex Avery Screwball Classics Volume 3 is a delight from the quality standpoint, with almost every cartoon in optimal condition. Even the later animation with a more minimal approach benefits, as the use of color and shading in those backgrounds is just as careful. Avery & Co. may have found a way to cut corners but we don't feel cheated. The dynamic soundtracks are as good as ever yet they're not doing all the work, as would become the fate of most animated cartoons — in a couple of years the emphasis would be almost completely on mass-produced cartoon entertainment for television.
Otherwise the disc is uncluttered. The 'bonus' Crackpot Quail cartoon is the one extra. The disc carries a discreet disclaimer: Tex Avery Screwball Classics Volume 3 is intended for the adult collector and may not be suitable for children."  The inference given by Jerry Beck is that the cartoons are all uncut, presented as they debuted in their year of release. But I haven't confirmed that.
I cross-referenced the three discs with the IMDB and found only a couple of items missing from Tex Avery's MGM output. Conspicuously left out are a notorious pair of shorts with (to put it mildly) dated racial humor, Uncle Tom's Cabaña and Half-Pint Pygmy. They apparently occupy a special 'forbidden' vault space next to the scandalously non-PC Censored Eleven Looney Tunes and Merrie Melodies cartoons. Maybe the film cans help to bury a much later Warners feature, Ken Russell's The Devils.
That said, we hope that sales for the Tex Avery cartoons will pry the the doors a bit more open for more Warner Bros. cartoons on Blu-ray, any and all.
---
For further information about Tex Avery and his work CineSavant reviewer "B" recommends Joe Adamson's 1975 book
Tex Avery: King of Cartoons,
John Canemaker's 1996 book
Tex Avery: The MGM Years, 1942-1955, and
Greg Ford's 1978 notes for an Avery retrospective at the Zagreb Animation Festival, Tex Avery: Arch-Radicalizer of the Hollywood Cartoon.
Also, cartoon voice expert extraordinaire Keith Scott has penned a detailed, fascinating rundown and analysis of the voice work in these collections for the Cartoon Research website:
"Hello All You Happy Tax Payers": Tex Avery's Voice Stock Company,
"Avery…. Vol. 2??? Well, Imagine That!" and
"Pretty Long Wait, Wasn't It?" Tex Avery's Voice Actors (Volume 3).
---
Full Contents Rundown:
Blitz Wolf (1942)
The Early Bird Dood It! (1942)
One Ham's Family (1943)
Happy Go Nutty (1944)
Jerky Turkey (1945)
The Shooting of Dan McGoo (19)
Swing Shift Cinderella (1945)
Wild and Woolfy (1945)
Northwest Hounded Police (1946)
Slap Happy Lion (1947)
King Size Canary (1947)
What Price Fleadom (1948)
Little Tinker (1948)
Señor Droopy (1949)
Cock-a-Doodle Dog (1951)
Rock-a-Bye Bear (1952)
Little Johnny Jet (1953)
Billy Boy (1954)
Deputy Droopy (1955)
Cellbound (1955)
Plus Warner Bros. bonus cartoon
Crackpot Quail (1941)
Reviewed by Glenn Erickson
---
Tex Avery Screwball Classics Volume 3
Blu-ray rates:
Cartoons: Excellent
Video: Excellent
Sound: Excellent
Supplements: bonus WB cartoon Crackpot Quail (HD), with censored soundtrack.
Deaf and Hearing-impaired Friendly? YES; Subtitles: English (feature only)
Packaging: One Blu-ray in Keep case
Reviewed: March 30, 2022
(6697aver)

Final product for this review was provided free by The Warner Archive Collection.
Visit CineSavant's Main Column Page
Glenn Erickson answers most reader mail: cinesavant@gmail.com

Text © Copyright 2022 Glenn Erickson