Tex Avery Screwball Classics Volume 1
At long last a beautifully restored and mastered selection of a number of cartoon king Tex Avery's brilliant, innovative and (most of all) hilarious MGM shorts comes to Blu-ray via the Warner Archive, with the implied promise of more volumes to come. Some of his greatest cartoons are included, and many of these shorts have likely not looked and sounded so good since their original theatrical release. This is a virtual godsend for the director's legion of fans, and a worthwhile introduction for those yet unfamiliar with Avery's uniquely zany oeuvre.

Tex Avery Screwball Classics Volume 1
Blu-ray
Warner Archive Collection
1943-1951 / Color / 1:37 Academy / 138 min. / Street Date February 18, 2020 / available through the WBshop / 21.99
Voice characterizations: Not credited onscreen, but voices include Bill Thompson, Frank Graham, Kent Rogers, Sara Berner, Daws Butler, John Brown, Wally Maher, John Wald, Patrick McGeehan, Dick Nelson, Don Messick, Billy Bletcher, Connie Russell, Tex Avery (whose voice turns up frequently).
Animators: Credited animators include Preston Blair, Ray Abrams, Ed Love, Irven Spence, Grant Simmons, Michael Lah, Walter Clinton, Louie Schmitt
Musical Direction: Scott Bradley (Who Killed Who? was scored by Bernard Katz)
Writers: Rich Hogan, Heck Allen, Tex Avery
Produced by Fred Quimby
Directed by Tex Avery
Full Review Article by "B."
Note: Frequent CineSavant advisor and contributor "B" wrote a smart review article about the Warner Archive's Porky Pig 101 DVD set back in 2017 … which prompted me to ask him to do this extended look at the long-awaited Tex Avery disc.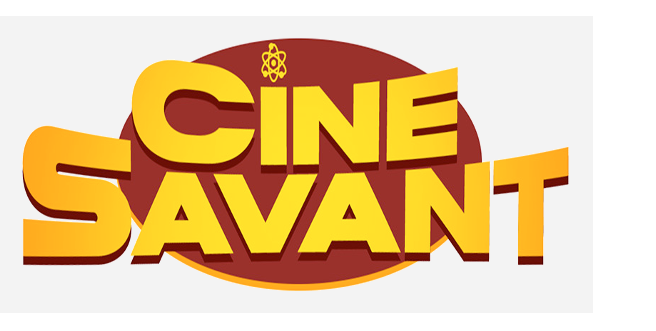 Tex Avery was one of the greatest talents ever to work in animation; it's difficult to disagree with disc co-producer Jerry Beck's assertion on the back of the Tex Avery Screwball Classics Volume 1 package:
"There were several masters of animation during Hollywood's golden era. Of the top two geniuses, one created elaborate fairy tales and ornate feature-length fantasias — the other guy was Tex Avery. He just wanted to make you laugh."
Yep, Tex Avery was that important to the Hollywood cartoon. He brought fresh style, outrageous wit, lightning speed and tempo and a fevered, wild, anything-to-make-you laugh sensibility to the medium. He basically turned the short cartoon on its ear, and deeply influenced nearly all his peers and just about everyone who has subsequently worked in animation.
Born Frederick Bean Avery in Taylor, Texas in 1908, he was, per family lore, distantly related to the famed hanging Judge Roy Bean, "The Law West of the Pecos" (possible) and to Daniel Boone (unlikely). The broad, tall tale humor of his home state was apparently a life-long influence on Avery. [His 1954 western spoof Drag-A-Long Droopy bears this onscreen preface: "We know this story to be true. It was told to us by… A TEXAN."] Avery grew up in Dallas, where he became obsessed with humor and cartooning, contributing comic drawings to his high school newspaper and yearbook. Hoping to become a newspaper cartoonist, he studied for a time at the Chicago Art Institute. In the late '20s he moved to Los Angeles with the idea of working for one of its dailies; after a while Avery wound up being taken on at Walter Lantz' Universal-based animation studio.
Lantz later remembered, "I was impressed by the talent he had for drawing cartoons and started him out by doing 'in-between' drawings for the animators. It wasn't too long before he became an assistant animator. He was a very hard worker and his ambition was to become an animator. The thing I noticed mostly about Tex was that he had a natural talent, especially his exaggerated sense of humor. He was a rabid practical joker. We didn't have a story department in those days. The animators and assistants would meet with me in the evening every two weeks. Everyone contributed gags, but Tex was the outstanding contributor and the funniest. He soon became a very good animator. But Tex wasn't satisfied. He wanted to be a director."
But Lantz didn't need any directors at that time. In the mid-'30s, Avery left the studio and somehow talked his way into a directing job at Leon Schlesinger's Warner Bros.-based studio. [Avery would freely admit in later years that he completely misrepresented himself to Schlesinger, calling himself an experienced director who had helmed many shorts for Lantz.]
As Chuck Jones, who animated for Avery's Warners unit, later wrote, "Avery was lightning." How long did it really take for a visual joke to register? Could a character's "take" be too extreme? How fast is too fast? Well, Avery wanted to find out. Avery's cartoons were filled with gags and snappy dialogue and became increasingly rapidly paced; they moved with remarkable tempo and energy.
He developed Porky Pig into a star, eventually creating Daffy Duck and, though various rabbit characters occasionally appeared in WB cartoons of the latter '30s, basically created Bugs Bunny whole cloth in 1940's A Wild Hare. He made wacky parodies of fairy tales, travelogues, newsreels, current movies. Self-reflexive, always willing to break the "fourth wall" for a joke, these were sassy, nervy films with attitude to spare. As studio writer Michael Maltese told Joe Adamson, "He kept that studio jumping. Usually, anybody working for a director would say 'He's the boss,' and there would be problems. But Avery would cheer the guys into this crazy mixed-up attitude." His work began to influence the entire output of the Schlesinger studio; the Warner shorts gradually became smart, sharp-humored and stylish. They would eventually surpass the Disney shorts in popularity.
After directing over sixty shorts for the studio, Avery quarreled with Schlesinger over creative matters (and, likely, salary) and left Warners in the early '40s, quickly moving to Metro-Goldwyn-Mayer's cartoon studio. It was a propitious moment. Directors William Hanna and Joseph Barbera had recently begun their about-to-be enormously successful series of Tom & Jerry shorts, and long-time MGM director Hugh Harman had left the studio (and director Rudolf Ising would shortly depart); cartoon studio head Fred Quimby badly needed another key director and offered Avery a great deal of creative freedom. [The healthy budgets and top animation talent working at no-dust Metro also pleased Avery; it is said that only Disney spent more on its short cartoons than MGM.]
Avery hit the ground running at MGM — hired in the fall of '41, his Blitz Wolf (later an Oscar nominee) was in theatres by August of '42 — and commenced a remarkable string of over sixty original, almost wholly idiosyncratic short cartoons released by Metro over the next thirteen years. It's hard to imagine anyone else even conceiving of most of these shorts, let alone making them. Some are masterpieces, many are excellent, a number are very good, and a few, inevitably, are almost ordinary (but not quite) collections of spot gags.
There are nineteen Avery MGM shorts on this first volume of Tex Avery Screwball Classics. It's almost impossible to briefly or concisely describe them, but here is a summary.
The disc begins with Red Hot Riding Hood (1943), the fourth Avery cartoon completed and released by MGM. [This is one of the masterpieces.] It was surely this cartoon — coming quickly on the heels of the great Dumb-Hounded (discussed below), released two months earlier — that made Hollywood stop and take notice of Avery's new position at Metro. It's a game-changer; a cartoon ostensibly for children, but hilariously, racily, outrageously knowing and adult in content.
The cast of a properly bucolic, mundane cartoon adaptation of Little Red Riding Hood rebel against its banality; the annoyed Wolf threatens to quit, and the other characters stand with him. "Okay," the narrator says. "We'll do it a new way." Suddenly the title RED HOT RIDING HOOD — bright, neon-like and crackling with electricity — appears onscreen, with this subtitle: Something New has been added —
Something New, indeed. The Wolf is now a debonair, sharply dressed wolf-about-town, driving a stretch convertible down Hollywood Boulevard. Grandma is a stylishly-clad matron living in an expensive penthouse apartment. And Red Riding Hood… well, Red, now older and somewhat more mature (and gorgeous), is a star attraction at a Sunset Strip nightspot. When Red doffs her hood to begin her act (singing Bobby Troup's "Daddy"), the Wolf can't believe his eyes — and to an extent, at least, we can't believe ours.
First, Red is a genuine knockout, as they used to say, brilliantly and provocatively animated by the great Preston Blair (sans use of rotoscope or life model). [Yes, Red was absolutely the inspiration for Jessica Rabbit.] Second, the Wolf's immediate response is something never really before seen in a theatrical cartoon. Thunderstruck (and deeply aroused) by this vision of loveliness, the Wolf stiffens in mid-air — B-O-I-N-G! — pointing directly at Red. How this hysterically obvious allusion to an erection got past the Breen Office remains a total mystery. Ah, the war years.

Avery expertly interweaves Red's sensuous rendition of the sexy, playful Troup song ("Hey, Daddy, I want a diamond ring, bracelets, everything… Daddy, you ought to get the best for me," sung by Connie Russell) with increasingly hyperbolic images of the Wolf at his table, overwhelmed by lust; howling, banging on the table, repeatedly clouting his head with a mallet, eyes-popping, wolf-whistling, wildly applauding. When Red finishes her song, the Wolf sweeps her off to his table, adopting full Charles Boyer mode, promising her "diamonds, pearls, ermine… I will even get you a new set of white sidewall tires."
Red rebuffs the Wolf, and he decides to rush to Grandma's penthouse, and abruptly — and I still don't understand how Avery manages to pull this off — the cartoon stands completely on end, 'cause Grandma's very excited to see him. The absurdity of the Wolf's crazed libidinal attraction to Red was one thing, but it is oddly balanced by the intensity and insistence of Grandma's attraction to the Wolf. This may not be a restoration comedy, but the film's layers of patent ridiculousness (and even poor taste) are somehow equalized by this. The dismayed Wolf ends up a little broken but unbowed — and determined to give up women, but you know how these things go.
Avery had earlier broadly (and very differently) parodied the Red Riding Hood story at Warners in 1937 with Little Red Walking Hood. That short had been dominated by a wolf character, dapper, louche and thoroughly contemporary (we see him cheat at pinball), and it would seem that the director kept the idea of the character in mind over the years. Redesigned and re-conceived, imbued with certain disreputable attitude and energy, his new wolf character would prominently appear (in varying personas) in three of Avery's first four MGM shorts; the director would feature the wolf (never formally given a name, usually simply referred to as the Wolf) in almost fifteen cartoons through 1955. Named or not, generations of cartoon enthusiasts have always been glad to see that Wolf.
The cartoon was a big hit — Boxoffice reported at the time that Red Hot Riding Hood had the greatest number of bookings of any short subject in the studio's history, and was shown widely to the troops overseas. The Wolf, Red and sometimes Grandma would meet again in slightly different incarnations in some later Avery shorts; the basic idea would reach its apotheosis six years later in Avery's delirious Little Rural Riding Hood (1949). Let's hope the Archive is working to deliver that one soon.
What's Buzzin' Buzzard? (1943) deals with two starving buzzards, who, almost logically, begin to eye each other as a prospective dinner. Who Killed Who? (1943), sort of a parody of MGM's long-running Crime Does Not Pay shorts, is a winning collection of clever murder and inventive haunted house tropes. Batty Baseball (1944) is a very fast-paced (it begins right away, and the narrator has to be reminded to go back and show the Metro lion and credits) set of bright diamond-related spot gags; remember, if you yell out, "Kill the Umpire," be careful what you wish for. The Hick Chick (1946), in which a hapless country rooster watches his beloved chicken sweetheart swept off her feet by a suave rooster from the city, is reminiscent of a few of Avery's lesser Warners rural comedies, but more crisply paced, with more action and jokes.

Symphony in Slang (1951), one of Avery's most well known films, is a very stylish (and stylized) story of a recently deceased man telling of his life to Saint Peter… but as he speaks almost entirely in contemporary slang, neither St. Peter or even Noah Webster (Master of the Dictionary) can grasp what he's saying. The short is a series of literal sight gags, simply and slightly animated (the Tom Oreb designs slightly resemble a Little Golden Book of the era), visualizing the thoughts of St. Peter and Webster as they listen to his story. For instance, the guy was "born with a silver spoon in his mouth," he wrote a "check that bounced," he "served a stretch in the jug," "it was raining cats and dogs," he "was up against it" — I think you get the picture. Cat got your tongue? Many of Avery's cartoons are clusters of spot gags around a single idea or theme — for instance, one can imagine the director and writer spitballing as many jokes as possible, both good and otherwise, on how a homeowner might deal with an aggressive garden pest for Garden Gopher (1950). The Peachy Cobbler (1950), a crammed-with-visual humor re-working of The Elves and the Shoemaker, is a rare example of an Avery cartoon that perhaps any director might have made — except anyone else's version would have included perhaps half as many jokes.

But Avery's strongest pictures are probably those with a cleverly worked out premise and payoff. Like Bad Luck Blackie (1949), the director's deceptively subversive masterpiece about a cute little white kitten, long tormented by a sadistic bulldog (I won't even try to describe the awful things the bulldog does to torture the cat; please note that his distinctively evil laugh is voiced by Avery), who strikes up a friendship with a jaunty black cat. The black cat offers to protect the kitten (his card reads "Black Cat Bad Luck Company: Paths Crossed — Guaranteed Bad Luck"). The cat demonstrates by crossing the bulldog's path… and a flowerpot suddenly falls on the dog's head. The cat gives the kitten a whistle to use to summon him, and the cartoon continues apace; the bulldog tries to attack the kitten, he blows the whistle, black cat crosses the bulldog's path, bad things happen to the bulldog. A lot of things end up falling from the sky (and on the bulldog) — and the short has a chillingly original (and unforgettable) tag which abruptly makes one want to reconsider one's assumptions about the cartoon.

The disc also features four of the five Avery cartoons that featured Screwy Squirrel, a character that MGM and Fred Quimby doubtless hoped might one day rank with Bugs Bunny and Daffy Duck. This was never to be, mostly because Screwy was far more extreme a violent mischief maker than either Bugs or Daffy ever were — a berserk sociopath with a genuinely annoying voice and terribly grating laugh (Wally Maher voiced Screwy), and most significantly, no charm whatever. Not for all (or even many) tastes, and the character was short-lived.
That said, his first vehicle, Screwball Squirrel (1944) has a memorable quintessentially Avery opening. We see an arboreal paradise — a temperate day, singing birds in flight. An adorable little gray squirrel appears, gaily gathering acorns. We begin to suspect this will be a mild, benign "fuzzy bunny"-type of cartoon, perhaps in the mode of MGM's Barney Bear series. Not a chance. The cute little gray squirrel swiftly encounters a most obnoxious and anarchic red squirrel — Avery's Screwy — who clearly has no patience for this sweet forest creature, and dispatches him, suddenly and violently. It remains a jarringly direct and striking rejection of the kind of prettily trite, saccharine cartoon which some Hollywood studios were still wont to crank out. "Oh, brother!," says Screwy — and he's clearly speaking for the director. This seems personal.
Screwy commandeers the cartoon, the action of which involves the heaping of as much pain, humiliation and agony as possible upon a particularly stupid dog named "Meathead." Some of this is sort of hard to take. The plentiful (if amazingly violent) gags in the Screwy series are inventive, even imaginative, and the cartoons move at a rapid clip, but for many, the unleavened context tends to negate the films' amusement value.
It's hard to gauge just what Avery was thinking when he created Screwy Squirrel. Critic Greg Ford believed that the character's purpose was to "shatter audience complacency," and that Screwy was "a one-squirrel endorsement of the purest irrationality — utter mental derangement." In a subsequent cartoon, The Screwy Truant (1945), Screwy again encounters Meathead; this time the squirrel has a large trunk labeled "Assorted Swell Stuff to Hit Dog on Head." Also included here is the rarely shown (due to Native American stereotyping) Big Heel-Watha (1944), which prominently features Screwy, as well as the final Screwy short, Lonesome Lenny (1946).1
While it's likely that many moviegoers were deeply affected by Lewis Milestone's moving 1939 film version of Steinbeck's Of Mice and Men, it seems that Tex Avery saw the picture and almost immediately realized the comic possibilities of the slow-witted, powerfully-built, tragic Lennie character played by Lon Chaney, Jr. He incorporated Lennie-like characters into several of his Warners cartoons (the oft-repeated cartoon line, "Which way did he go, George? Which way did he go?" originated in Avery's 1941 WB short Of Fox and Hounds) and the basic idea of the character recurred in some of his MGM cartoons as well. The large dog in Lonesome Lenny is, of course, a Lennie character (much to Screwy's ultimate dismay). [The idea caught on in the culture; even poor Chaney eventually played comic variations on Lennie in movies and on TV.]
Avery made four Metro cartoons with itinerant bears named George and Junior (Junior being the Lennie character, and voiced by Avery); two are included here. In Hound Hunters (1947), George and Junior are fledgling dog-catchers and spend the entire cartoon unsuccessfully trying to capture a tiny dog, but the action is diverting. The boys are inept park rangers in Red Hot Rangers (also '47); we can guess that the duo will probably prove helpless against the little flame that threatens the forest, but the gags are fast and keep coming. The opening, in which we see an insane panorama of dozens of NO SMOKING! signs surrounding the park, nicely sets the tone here.

While Tex Avery never created a character as memorable (or durable) as Daffy or Bugs for MGM, the director did create at least one well known continuing character, Droopy. A dry-witted small poodle, almost preternaturally calm, a slow-talker (usually voiced by Bill Thompson), almost inert. Not necessarily the sort of lead character you might anticipate the director of such fast-paced, manic cartoons would create. But sometimes contrast is all. Droopy's essential stillness somehow serves to accentuate, underline the madness swirling around him. He is immutable. Indubitable. Invincible. Although Avery didn't get around to naming the character until 1949, six years after his debut (he was for a while known in-house as "Happy Hound," and appeared in a number of MGM-licensed comic books under that name), the director ultimately made seventeen pictures featuring the character.
The dog's first short — and one of the best — was Dumb-Hounded (1943), Avery's third cartoon for MGM. Here Avery's Wolf breaks out of Swing Swing Prison. The prison looses the bloodhounds on him… as well as little Droopy. [Not only is Droopy without a name in this picture, he walks mostly on four legs.] "Y'know what? I'm the hero," he tells us in his nasal, deadpan manner. He manages to track the Wolf to a cheap midtown hotel room. Droopy asserts that he's going for help; "Now, don't move," he tells the Wolf.
Avery had been interested in speed — how to dramatize it and depict it effectively with animation drawings — since the beginning of his career. The great Disney short The Tortoise and the Hare (1934) was perhaps the first film to very successfully animate the idea of speed; Max Hare ran like a banshee and blur through the countryside, you could almost feel the backwash of the air. Impressed, Avery had experimented with dramatizing speed at Warners with some success, but at MGM, with Dumb-Hounded, he made a breakthrough. The cartoon is not simply rapidly paced — and moves like a shot — it really conveys the idea of speed.

Anyway, as soon as Droopy leaves, the Wolf goes into high gear: he races down an impossibly steep fire escape, hails a fast cab, boards an incredibly swift-moving train, debarks from the train to immediately board an ocean liner which crosses the sea at a breakneck pace, then boards a fleet plane to a distant wilderness, and finally rides a horse like lightning to a secluded cabin, deep in the woods. Whoosh. All in a tightly packed and dizzying thirty seconds of screen time.
The Wolf enters the cabin and tries to catch his breath. He turns around… and there's Droopy, waiting. "Ya moved, didn't ya?," he says. The Wolf's physical expression of dumbfoundedness is extraordinary; gigantic takes. But Avery's practically just getting started. The Wolf ties up Droopy and rushes out of the cabin; he re-traces his steps (backwards, yet), rides to the plane, boards the liner, boards the train, hails a cab, rushes up the fire escape, and he's back in the hotel room. Zip! A mind-stretching seventeen seconds of screen time has passed.
And, of course, then the Wolf turns around… and there's Droopy, waiting. "Enjoy the trip?," he asks. The Wolf's body language of astonishment is almost beyond imagination this time; the takes only get bigger. [And they'll get bigger and bigger.] At one point, Droopy turns to us and blandly says, "I surprise him like this throughout the picture." At one point, careening down a street to elude Droopy, the Wolf speeds out of the frame and past the film's sprocket holes. Avery would later revisit the basic situation of this short in the equally brilliant Northwest Hounded Police (1946).
There are three other very good Droopy shorts in the collection, loaded with verve and funny business. In Wags to Riches (1949), Droopy inherits a fortune from his late master; Spike, the master's jealous other dog (this bulldog was a recurring Droopy antagonist, and turns up in other Avery cartoons as well), plots to murder Droopy so that he can inherit the moolah instead. In The Chump Champ (1950) Droopy and Spike (here called 'Gorgeous Gorillawitz') compete for an athletic prize; Spike will do anything to win. In Daredevil Droopy (1951) Droopy and Spike each apply for a job at the circus; it becomes a another competition, as both each attempt absurdly complicated circus stunts and trapeze work. Best of luck, Spike, and write if you get work.
---

'Infinity pan' artwork in the Avery style, from Red Hot Rangers. It enlarges
when 'opened in a new window', which won't do you much good if you're reading on a phone.
---
Product thoughts for the Warner Archive Collection Blu-ray of Tex Avery Screwball Classics Volume 1:
MGM's cartoon unit boasted some of the industry's top animators, designers and artists; their creative work is well showcased here. These are mostly more elaborate (and more costly) than Warners cartoons of the period; the backgrounds are often gorgeously atmospheric and detailed, the animation smooth and supple. The animators readily grasped Avery's notions about timing and speed. Musical director Scott Bradley collaborated well with Avery; the cartoons' scores, featuring tunes from MGM's vast music catalogues, as well as Bradley's original compositions and arrangements, skillfully underline and enhance the action. As noted above, the Archive has done outstanding work on the restoration and mastering of these beautifully designed and animated cartoons. Most of them probably haven't looked this good, colorful and sharp since their original Technicolor theatrical prints were new; some probably look better than they did back in the day. I should mention that there have been one or two early comments on the web regarding minor sound issues with some of the cartoons on the disc — for the record, I did not notice any sound problems.
Again, these are theatrical cartoon shorts produced between 1943 and 1951. There are numerous shorts with arcane references to wartime issues such as ration points, draft status and shortages. Also be advised that these shorts are crammed with aggressive and extreme "cartoon violence," and some contain bits of racist and otherwise politically incorrect content that reflected certain mores of the day. [And one, the Red Hot Riding Hood, features a certain amount of at least implied sexual content.] The package includes the notation that "Tex Avery Screwball Classics Volume 1 is Intended for the Adult Collector and May Not be Suitable for Children." Yep.
Further, the disc material is prefaced by this disclaimer: "Some of the cartoons you are about to see are products of their time. They may depict some of the ethnic and racial injustices that were commonplace in American society. These depictions were wrong then and are wrong today. While the following does not represent the Warner Bros. view of today's society, some of these cartoons are being presented as they were originally created, because to do otherwise would be the same as claiming these prejudices never existed."
This puzzles me slightly. When the disclaimer asserts that "the following does not represent the Warner Bros. view of today's society," is that meant to suggest that Joker and Birds of Prey do represent the studio's view of today's society? No matter. If this is what is contextually required to release vintage cartoons uncut and uncensored on Blu-ray, fine by me.
I would add that these cartoons, mostly wonderful as they are, might best be sampled, a few at a time. These are fairly intense, fast-moving, gag-jammed shorts, and may prove more rewarding to watch — and savor — in small doses. [Of course, many of Avery's greatest fans, who once happily sat through hours of his cartoons at revival houses like NY's Thalia, may sail through these and just start the disc over again.]
This is a terrific collection of shorts created by one of the great masters of animation. Here's hoping this is only the beginning — that outstanding restorations of the remainder of Tex Avery's MGM cartoons, including Little Rural Riding Hood, Blitz Wolf, Northwest Hounded Police, Swing Shift Cinderella, and King Size Canary (to name a few), will shortly be released on Blu-ray. And, then, how about a Tex Avery at Warner Bros. set, with spanking-new masters of his WB masterpieces like I Love to Singa, Thugs with Dirty Mugs, Cross Country Detours? Anyway, more, please. Thank you.
Review Article by "B."
---
Tex Avery Screwball Classics Volume 1
Blu-ray rates:
Movie: Excellent
Video: Excellent
Sound: Excellent to Very Good
Supplements: none.
Deaf and Hearing-impaired Friendly? YES; Subtitles: English (feature only)
Packaging: One Blu-ray in Keep case
Reviewed: February 15, 2020
(6210woggaver)
1 Okay, a spoiler: Screwy dies at the end of Lonesome Lenny. The character never appeared in another theatrical short, though Screwy did occasionally appear in MGM-licensed comic books over the years.
---
For further information about Tex Avery and his work, the reviewer recommends Joe Adamson's 1975 book Tex Avery: King of Cartoons (one of the best film books of the 1970s), John Canemaker's 1996 book Tex Avery: The MGM Years, 1942-1955, and Greg Ford's 1978 notes for an Avery retrospective at the Zagreb Animation Festival, Tex Avery: Arch-Radicalizer of the Hollywood Cartoon. Also, cartoon voice expert extraordinaire Keith Scott has penned a detailed, fascinating rundown and analysis of the voice work in the cartoons in this collection for the Cartoon Research website: "Hello All You Happy Tax Payers": Tex Avery's Voice Stock Company.
The reviewer would like to thank Peter Neski and film preservationist Jere Guldin for their kind assistance in the preparation of this article. Thanks also to Glenn Erickson for the opportunity to review the collection.
Final product for this review was provided free by The Warner Archive Collection.
---
Full Contents Rundown:
Tex Avery Classics
Red Hot Riding Hood (1943)
Who Killed Who? (1943)
What's Buzzin' Buzzard? (1943)
Batty Baseball (1944)
The Hick Chick (1946)
Bad Luck Blackie (1949)
Garden Gopher (1950)
The Peachy Cobbler (1950)
Symphony In Slang (1951)

Screwy Squirrel
Screwball Squirrel (1944)
The Screwy Truant (1945)
Big Heel-Watha (1944)
Lonesome Lenny (1946)
George & Junior
Hound Hunters (1947)
Red Hot Rangers (1947)
Droopy
Dumb-Hounded (1943)
Wags To Riches (1949)
The Chump Champ (1950)
Daredevil Droopy (1951)

Visit CineSavant's Main Column Page
Glenn Erickson answers most reader mail: cinesavant@gmail.com
Text © Copyright 2020 Bee
CineSavant Text © Copyright 2020 Glenn Erickson