Great 3-D thrills — Hollywood was working to perfect 3-D movies just as the craze died out. An impeccable Blu-ray 3-D restoration, the glory of young Rock Hudson and some of the best Utah scenery in depth makes this a very enjoyable disc. Director Douglas Sirk was itching to do a western, and the swiftly rising star Rock Hudson wanted to work for him again, even though it meant playing another Indian role. Were these men that desperate to get out of Hollywood for a month? At least they avoided filming in nuclear test sites…

Taza, Son of Cochise
3-D Blu-ray
KL Studio Classics
1954 / Color / 2.00:1 widescreen / 79 min. / Street Date May 26, 2020 / available through Kino Lorber / 29.95
Starring: Rock Hudson, Barbara Rush, Gregg Palmer, Rex Reason, Morris Ankrum, Eugene Iglesias, Richard H. Cutting, Ian MacDonald, Robert Burton, Joe Sawyer, Lance Fuller, Charles Horvath, Jeff Chandler, William Leslie, Barbara Burck, most of Utah.
Cinematography: Russell Metty
Film Editor: Milton Carruth
Original Music: Frank Skinner
Written by George Zuckerman story by Geral Drayson Adams
Produced by Ross Hunter
Directed by Douglas Sirk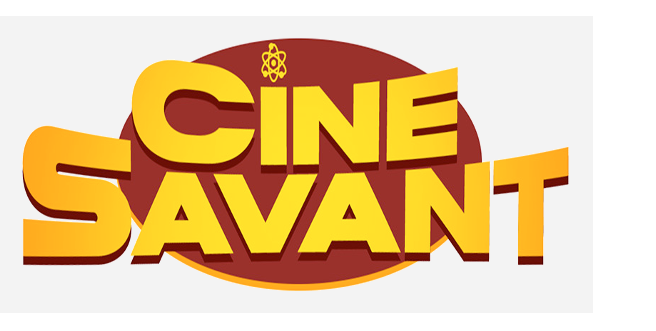 One would think that the hot young actors in Hollywood, the ones with agents assuring them they were going to catch the brass ring, would have avoided stereotyped 'Wild Indian' roles like the plague. Although studio contractees had little or no control over the roles they played, the bright, incredibly photogenic Rock Hudson did manage to steer clear of Universal's sci-fi/horror fare. A disc commentary asks why this movie's Gregg Palmer, Rex Reason and Lance Fuller ended up as also-rans in the stardom sweepstakes. Does anybody really need to ask how the stunningly attractive Rock Hudson, Tab Hunter and Robert Wagner cornered all the good roles?  They perfected their acting skills while enjoying star billing.
Taza, Son of Cochise sees three Universal creative assets about to experience career breakthroughs. Director Douglas Sirk was a valuable talent unfazed by Hollywood glitz; he didn't make demands and would film most whatever Universal told him to film. Budding star Rock Hudson had looks that turned heads. His smile made friends wherever he went. He didn't worry actresses afraid of being upstaged, making him even a stronger candidate for major stardom as a company man. Rising producer Ross Hunter respected Sirk's talent — they made ten movies together until Sirk called it a day with Imitation of Life (1959). Hunter helped shepherd Rock Hudson into major stardom, and was there when Hudson's pairing with Doris Day came about.

In the summer of 1953 Universal wanted to press forward with more 3-D movies, which at the time were doing great box office. By the following February when Taza was released the 'depth' craze had all but burned itself out. Some expensively produced 3-D films would not even be released that way.
Taza, Son of Cochise is an attractive entertainment, but its story and characters are undistinguished. The great Apache warrior Cochise (Jeff Chandler) is dying. [Chandler played Cochise with James Stewart in Broken Arrow and opposite John Lund in Battle at Apache Pass (1952).] The Chiricahua tribe is presently at peace with the U.S. Cavalry, but Cochise's two heirs Naiche (Rex Reason) and Taza (Rock Hudson) are engaged in a rivalry for the hand (and body) of Oona (Barbara Rush), daughter of Gray Eagle (Morris Ankrum), now the elder Apache in the encampment. Taza takes the lead and chooses the peaceful path, striking a friendship with Cavalry Capt. Burnett (Gregg Palmer) and making a deal with General Crook (Robert Burton) that allows the Apache to police themselves. But Naiche, Gray Eagle and the disgruntled Geronimo (Ian MacDonald) will have none of this peace business. Naiche kills some settlers, and Gray Eagle and Geronimo conspire to declare open warfare. Poor Oona — Gray Eagle gives her to Naiche, when she really loves Taza!

The script is low-wattage in every respect, with situations that barely rise to the level of clichés. Even if one accepts the glamorous Rock Hudson and Barbara Rush mingling with the real Native American extras in group shots, the story conflicts raise little tension. We know Naiche is going to upset the peace treaty, we know Taza will do the honorable thing until pushed too far, and we know Oona will take a skinny-dip bath observed by Taza. Barbara Rush is cute in her Apache engagement outfit. Her costumes and the other details in the Indian camp are reasonably accurate.
But the movie plays well anyway, mainly because Douglas Sirk holds the show together with sheer directorial finesse. This is a movie to Look At, especially in 3-D. Visually speaking, there isn't a dull scene or camera angle, and nothing looks rushed or cheated for economy. Too many 3-D movies film scenes as if the actors were paper cut-outs in a shadow box diorama. Sirk doesn't let the process compromise his direction. He tries atypical compositions and does interesting things like not always holding everything in deep focus. One interesting setup gives us a striking foreground silhouette of Captain Burnett, while several players stay in the background, in soft focus. Douglas Sirk wasn't given to idle exaggeration in interviews. He told critic Jon Halliday that he covered his battle scenes with four cameras. In the disc extras historian Mike Ballew tells us that four different 3-D rigs were available at Universal.
The big action scenes are dynamic, with good stunts. A few make us wince, such as when a stuntman with no shirt slides and rolls 25 feet down an inclined rock face. LOTS of stuff gets thrown at the camera, but the crisp editing doesn't stop the action momentum as arrows, spears and rocks zoom at us. There's no gore per se, but plenty of stunt-miming of combatants being shot in the face, speared, what have you. An unlucky frontier woman is struck by the most solid-looking arrow I think I've yet seen in a western. The only questionable action choice is having two soldiers in a row 'catch' large rocks thrown at them from above, before falling off their feet. It looks too much like they're playing medicine ball.
In the Halliday interview Douglas Sirk calls the warrior Taza an 'intermediate' role for Rock Hudson. The two of them worked together on nine pictures overall. Rock wears an army tunic much of the time but of course looks good without a shirt. It can't have been fun wearing body makeup out in Utah's desert heat. Taza speaks haltingly and limits his facial expressions, which is exactly how all Hollywood actor played 'redskins' in the 1950s. Being a proud chief, Taza reacts stoically to everything, including watching his bride get stolen from him in front of the whole tribe. I mean, darn it all, anyway.
Hudson does right playing Taza in this minimalist mode, as the warrior's only other logical course of action would be to shoot that no-good renegade Geronimo, and cut the throats of his rotten brother and despicable future father-in-law. That barbarity would have saved a lot of lives and grief later on. But Noooooooo!  This is a story of a peace-loving Native American.
How did all those contract actresses of the early 1950s feel about being cast as 'Indian maidens?'   Debra Paget, Donna Reed, Susan Cabot, Joan Taylor and Rita Moreno come to mind. Good sport Barbara Rush does her best with her embarrassing Oona, an Apache princess with Max Factor lips, a cute smile and dimples to spare. When told she must marry the noxious rapist Naiche, Oona's distress makes us think of how the actress might look, were she banned from the Polo Lounge at the Beverly Hills Hotel.

All Barbara Rush could do is be a trouper and hope her cooperation would be appreciated. her top movie appearances before Taza had been in When Worlds Collide and It Came from Outer Space. Being associated with science fiction pictures was a known career killer, but in Barbara's case loyalty and hard effort paid off. She soon advanced to good parts opposite a range of top male stars: James Mason, Marlon Brando, Paul Newman. Ms. Rush is still with us, and still working.
The male actors in Taza began in action films and ended up in horror/sci-fi. We'd recognize Rex Reason's voice anywhere — Taza's miscreant brother is now best known as the hero of This Island Earth and The Creature Walks Among Us. Universal tried to re-name him as 'Bart Roberts' in this film and for his 'Arab' character in the same year's Yankee Pasha. Rex opted to return to his actual birth name.
The other casting is pure off-the shelf. Busy performer Gregg Palmer played in many genre pictures, but scores lower for notable titles. His top pick on the IMDB is Zombies of Mora Tau, perhaps because he has the lead role. The same goes for the equally busy Lance Fuller: he's also known now mainly as 'that monster movie guy' from the quirky The She-Creature and the camp hoot The Bride and the Beast.
Good support comes from Ian MacDonald (White Heat) and Morris Ankrum (Invaders from Mars) and of course the ubiquitous Joe Sawyer, who is perhaps the film's most experienced actor. But I have to say, there's little room for these competent veteran performers to do anything distinguished.

Looking for breathtaking scenery?  This show is packed with beautiful vistas around Moab and The Arches monument in Utah, and the upper reaches of the Colorado River. Every camera angle backgrounds an attractive mesa or towering pike. Taza doesn't want to be relocated to some desert where his people can't grow anything, but it doesn't look like this locale could support crops either. In his Halliday interview, Douglas Sirk said the whole picture was shot 'on the spot' in Utah, even the interior sets.
The local Navajos on view, mostly standing in group shots, reveal the same faces we've seen time and again in John Ford movies. But Sirk referred to his local extras as "the ones that hadn't been spoiled by John Ford." Sirk added that the large battle scene required two interpreters, as two tribes were used that spoke two languages. Movie companies can be very stingy on location — did Universal's production manager butt heads with a tribal negotiator that demanded decent pay?  I can't help but thinking that a smart Navajo deal-maker might invented a language problem to pad the payroll.

3-D fans and admirers of the young Rock Hudson have a sure bet in Taza, Son of Cochise. As Robert Birchard used to say, "for story and characters, this picture has great scenery!"  A pertinent comparison production would be Robert Aldrich's Apache uprising western from later in the same year, Apache. Burt Lancaster's six-foot, blue-eyed warrior Masai is just as unlikely as Rock's Taza. But even with its compromised happy ending the Aldrich picture is far superior in most every sense. The the characters are sharper, the story fresher and the action scenes superb. Masai outthinks and outfights everyone.
By contrast, Douglas Sirk's Taza is a softie who makes peace completely on the white man's terms. When it comes time for the captured Geronimo and his clan to be carted off to a miserable reservation in Florida, the screenplay makes it look like it's Taza's idea. The victorious Taza openly suggests that the renegade should be removed 'far to the East.' …Yes children, if those inconvenient Native Americans had trouble, it was probably their own doing… Today's Native American activists have more important issues on their hands, than to waste time debating the distorted legacy of Hollywood 'Injuns.' Just the same, I can see Taza's suggestion raising a few tempers.
---

The KL Studio Classics 3-D Blu-ray of Taza, Son of Cochise is one of the better 3-D offerings out there. With the John Wayne – Geraldine Page 3-D Hondo withheld from Blu-ray 3-D, this 2K restoration is by far the best classic-era 3-D western we can see. The 2.00:1 widescreen image is bright and the colors vivid; for sharpness and depth sensation it's top quality. A few scattered shots have slightly more grain, mainly because they're optical dupes. It's good to see a 3-D feature that doesn't compromise the editing or direction to accommodate the depth effect — this plays very smoothly.
The 3-D Film Archive has included the original intermission title, a colorful reminder that 3-D pictures originally unspooled from large 40-minute reels, without changeovers. For this 3-D release, Kino gives us English subtitles, a welcome feature for the hearing-impaired.

The extras begin with a commentary by David Del Valle, western writer C. Courtney Joyner and 3-D Expert Mike Ballew. Del Valle has done his homework and offers relevant thoughts and opinions, like the observation that Rock Hudson might well have identified with a character who has difficulty reconciling two conflicting identities. Mr. Joyner is well versed in western and film history, and helps keep the audio track on the rails. They point out that Rex Reason is wearing a fake nose for the movie, the kind of detail I habitually miss.
Mike Ballew contributes a 20-minute illustrated talk about the production that includes expert details about the 3-D rigs used to film the show. Get ready to hear terms like 'Decreased Interaxial.' Some of the information and documentation in Ballew's talk can be read in a piece uploaded a couple of days ago at the 3D Film Archive: 3-D Worth Waiting For!  Universal's ad campaign was reaching for a second wave of 3-D popularity, pushing the idea that Taza had worked out all of the bugs in the depth process. At that same link is a second article in which Hillary Hess uses stereoscopic frame grabs to illustrate Douglas Sirk's specific directorial choices with 3-D.
Ballew discusses the beginnings of an effort to make 3-D projectable on one strip of film, in one projector. Bob Furmanek goes even deeper into that subject in another 3-D Film Archive article, Single-Strip 3-D.
The disc includes a 2-D version of the film as well. The exciting 3-D trailer offered appears to use an original trailer audio track, with improved 3-D visuals lifted from the film and the original animated text titles added through digital matting. I think they were lifted from a flat or faded print and superimposed over pristine 3-D scenes. In one clever shot, a torch carried by an Apache bursts through a text title.
Not all Blu-ray 3-D releases are equal. We've had some in which the depth effect is of minimal interest. Even in the better films the novelty can sometimes wear off after a few minutes. The best complement I can pay Taza, Son of Cochise is that Sirk's sharp direction and Russell Metty's beautiful, clever camerawork keep us aware of and interested in the 3-D all the way through.
The dramatic poster art used on the disc cover was painted by the famed Reynold Brown. I must have seen the poster for Taza as a small child… with that image of Rock Hudson between two mountains, I remember thinking that the movie was about an Indian warrior a hundred feet tall!
Reviewed by Glenn Erickson
---
Taza, Son of Cochise
3-D Blu-ray rates:
Movie: Good+/-
Video: Excellent
Sound: Excellent
Supplements: A new audio commentary by David Del Valle, and western writer C. Courtney Joyner, 20-minute video lecture by 3-D Expert Mike Ballew, 3-D Trailer.
Deaf and Hearing-impaired Friendly? YES; Subtitles: English (feature only)
Packaging: One Blu-ray in Keep case
Reviewed: May 10, 2020
(6266taza)

Visit CineSavant's Main Column Page
Glenn Erickson answers most reader mail: cinesavant@gmail.com
Text © Copyright 2020 Glenn Erickson