Wow! That glorious original poster jumped out at us, making us ask why we couldn't see this classic-era Paramount horror picture starring the brilliant and glamorous Carole Lombard and directed by the maker of White Zombie.  Well, it's finally shown up to answer that question on Blu-ray. This fairly insubstantial spiritualist vs. scientist spook show about a lady strangler returned from the dead is no classic but will of course be a major curiosity for horror buffs. It's short on real scares, but it does have a young Randolph Scott to race to the rescue at the finish.

Supernatural
Blu-ray
KL Studio Classics
1933 / B&W / 1:37 flat Academy / 64 min. / Street Date April 7, 2020 / available through KL Studio Classics / 24.95
Starring: Carole Lombard, Randolph Scott, Vivienne Osborne, Alan Dinehart, H.B. Warner, Beryl Mercer.
Cinematography: Arthur Martinelli
Dialogue Director: Sidney Salkow
Written by Harvey Thew, Brian Marlow story by Garnett Weston
Produced by Edward and Victor Halperin
Directed by Victor Halperin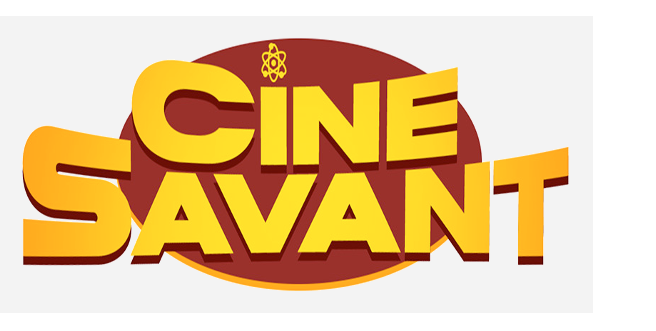 This time around KL Studio Classics taps a title that horror fans have been wanting to check off their lists for ages, the elusive Victor & Edward Halperin follow-up to their classic Bela Lugosi chiller White Zombie. 1932 was boom time for Hollywood horror, with Boris Karloff winning his first starring role and Bela Lugosi booked up a year in advance. White Zombie has always been a bizarre experience, with its strange art direction and dialogue lines stylized into monotone speeches. The result is an otherworldly tone that in a good print is weirdly arresting, like a bad dream. How hard did director Halperin have to work to get that effect?

Not very hard, it appears, because his Paramount release Supernatural is just as stilted and awkwardly directed, to no good effect whatsoever. The rigid pallor of Zombie combines well with its great settings and static matte work, but the classy, fluid Paramount production values in Supernatural just show up the fact that Halperin hasn't much of a script, and, to put it bluntly, that he can't direct worth beans. Left high and dry, what coherence is present is clearly being carried by the capable cast, without much help. We know how polished a performer Carole Lombard would be just a year later in the hilarious screwball comedy 20th Century. As Tim Lucas avers in his commentary, director Halperin seems too intent on his camerawork and visual effects to monitor his performers.

The story asks us to distinguish between the nefarious doings of a charlatan spiritualist, and the work of a professor who makes the exact same claims in the name of science. The insane, ranting Ruth Rogan (Vivienne Osborne of Dragonwyck) is going to the electric chair for the murder of three lovers — by strangulation. She doesn't get her wish, a Death Row visit from Paul Bavian (Alan Dinehart of Dante's Inferno), who apparently helped get her convicted. Dr. Carl Houston (H.B. Warner of It's a Wonderful Life) begs Ruth for permission to experiment with her corpse, to try and make contact with her ghost, or something to that effect. Ruth laughs in his face, cackles madly behind an extended montage of news headlines, and apparently keeps laughing until they turn on the juice, although that isn't depicted, as per the Production Code. (There was a Code in 1933: pre-Code really means pre- full enforcement.)

Bavian just happens to be a con-man spiritualist (and murderer), who uses drugs and cheap visual tricks in his 'contact a dead relative' con game. He tries his standard approach on beautiful heiress Roma Courtney (Carole Lombard), whose beloved brother John has just died. Bavian breaks into a funeral home to make a life mask from John's corpse. The gullible Roma accepts a seance appointment with Bavian, over the objections of her boyfriend Grant Wilson; Bavian deals harshly with his landlady Madame Gourjan (Beryl Mercer of The Public Enemy) when she tries to blackmail him. Roma and Grant then visit Dr. Houston, who has succeeded in obtaining Ruth Rogan's corpse. For his 'transference of spirit' experiment, he's performing a number of macabre procedures on the woman's body.
In a second seance, we find out that Dr. Hammond's theories are correct: Ruth Rogan's ghost is indeed trying to possess Roma, to murder Bavian from beyond the grave. But John is out there in the ether too, trying to give hints to the living to save his imperiled sister. Therefore, everything we ever heard about spiritualism is true — our departed loved ones are constantly trying to communicate with us from the afterlife. The ghostly John makes a burst of wind knock over a glass sculpture of a sailing ship, and Grant somehow knows instantly to rush to Roma's yacht to save her life. That… seems quite a stretch, frankly.

Although it sports decent production values and attention to detail, Supernatural must have convinced Paramount that they'd made a big mistake signing up Halperin. The studio's foray into pre-Code horror had launched the year before with the Rouben Mamoulian's Oscar-winning Dr. Jekyll and Mr. Hyde. Initially leaning toward the grotesque, they sprang for the horror show Murders in the Zoo and the creepy, blasphemous Island of Lost Souls, both of which are handsome in-house productions. Due to its weak script and lack of direction, Supernatural lumbers from one half-baked scene to the next. Carole Lombard never finds the right performance pitch, veering from too subdued to blatant overacting. The rushed production seemingly doesn't take care with Lombard's lighting — in some shots her makeup and complexion aren't even attractive, something normally unthinkable at Paramount.
Vivienne Osborne acts plenty crazy, but she's not around long enough for us to accept her as a mad strangler. The other major performances are standard except for the great H.B. Warner, who makes his every scene count. The script is so scrambled, that Warner's character is just abandoned at one point. We never find out if he is near death or just momentarily exhausted. The real weak link is Alan Dinehart, who is colorless in a slimball crook role that demands some personality.  ← The little powerhouse Beryl Mercer was typed as a suffering 'sweetheart mother' in both All Quiet On the Western Front and The Public Enemy. Here she gets a chance to play a spirited little cheat, and acts Dinehart off the screen.
Even in pre-Code times execution scenes were normally taboo, so Supernatural has a big hole where the demise of the bat-spit-crazy Ruth Rogen ought to be. The possession 'transferences' are accomplished with double exposures that superimpose Ruth's ghost over Roma's face, as might be done in a silent movie. That hoary gimmick died hard; ten years later, silly superimpositions all but ruin the good performance of Phyllis Thaxter in Arch Oboler's Bewitched.
Beyond that, we also get extreme close-ups of Roma's eyes, given the spotlight treatment that was so effective with Lugosi in the zombie movie (see top ↑ ). Although Lombard is much better at holding still than was Bela, the creepy-eye lighting doesn't cut well with wider shots where it isn't present.
Halperins' most foolish scene would also seem to be in questionable taste: Dr. Houston props up Ruth Rogen's dead body in his spirit lab, but it keeps falling over. I guess the zillion volts of Reddy Kilowatt juice de-rigored her mortis?  Rogen looks much prettier dead than she did when alive — her corpse stares like one of Murder Legendre's possessed females in the previous picture. Jumping necrophilia!

Likely intuiting that something was needed to get the movie up on its feet, Ms. Lombard goes way overboard when performing Roma possessed by the fiendish spirit of Ruth. Get ready to see the glamour gal making with the wild eyes and grasping, strangling hands. But the Guignol overkill works just fine, because we enjoy seeing the slimy Paul Bavian assaulted by a genuine ghost from the beyond. It's like, whoa, you know, ironic. Enjoy it while it lasts. The final ghostly manifestation, with the dead John offering the lovers advice on honeymoon destinations, is a pretty sad way to lighten-up the fade out.
Variety's 1933 review didn't think much of the movie, although they were just as tough on most horror pictures: "Audiences won't believe in the scientist any more than the spiritualist, and that's Supernatural's weakness." Victor Halperin's Supernatural is weird enough to reward a viewing, if only to see a soon-to-be major '30s star make a horror film, albeit with the wrong filmmakers.
---

The KL Studio Classics Blu-ray of Supernatural joins other happy Kino debuts, like the long-lost Deluge, as a title collectors will jump at. I'm reaching for my own Hardy Encyclopedia of Horror Films to highlight Supernatural and cross it off my list of horror holdouts.
The new 2K Master comes from very nice elements. There's a bit of wear and tear her but the good-looking show is intact and carries a clear soundtrack. A trailer is present, but the big-draw extra will be Tim Lucas's commentary. The movie is so brief that Time sticks mostly to the scenes unspooling before us, getting across a lot of good info about those wild 'n' crazy Halperin brothers. As usual, Tim's so good a raconteur that simple career overviews become entertaining.
Studying the credits on the IMDB (the movie doesn't have many) leads me to believe that Supernatural was a Halperin Brothers production with a special deal whereby they used the Paramount facilities but ran their own show, at least until post-production began. The studio probably provided the crew, a Paramount costumer for Ms. Lombard and perhaps one or two of the composers, all uncredited. Most of the (uncredited) names worked almost exclusively on films for studios like Republic. Cameraman Arthur Martinelli would shoot The Devil Bat for PRC. The interesting Sidney Salkow, here a credited dialogue director, would start directing the same year, but for Universal, then Republic, and so forth.


The movie has no credit for editorial, or any other normal job description. Gary Teetzel found a press item from the December 24, 1932 issues of Hollywood Filmograph ( → ), which designates the Halperins as independent producers in residence, comparing them to the prolific producer Charles R. Rogers. As with most deals, Supernatural was to be the first of several productions from the Halperins, at the studio's discretion. Another clipping from Hollywood Reporter (January 24, 1933) says that the Halperins are trying to get Pola Negri for the film; a third publicity blip from Variety on February 14, '33 says, "Halperin Brothers will photograph a woman being electrocuted for murder in their production, 'Supernatural,' for Par. She will be dressed in an evening gown, however.' Show biz publicity items, it should be noted, are frequently complete fabrications.
Reviewed by Glenn Erickson
---
Supernatural
Blu-ray rates:
Movie: Good –Minus minus
Video: Excellent
Sound: Excellent
Supplements: Audio commentary by Tim Lucas, Trailer.
Deaf and Hearing-impaired Friendly? YES; Subtitles: English (feature only)
Packaging: One Blu-ray in Keep case
Reviewed: March 15, 2020
(6226supe)

Visit CineSavant's Main Column Page
Glenn Erickson answers most reader mail: cinesavant@gmail.com
Text © Copyright 2020 Glenn Erickson