Romantic comedies became coy sex chase comedies in the early 1960s, once Doris Day made 'professional virgin' a Hollywood career. This mistaken identity/crossed prevarications farce is better than most, thanks to charming performances by Jane Fonda and Rod Taylor, and a fine script by Norman Krasna, from his play. The story doesn't dance around the issue of should she or shouldn't she — the frustrated young heroine asks the question right out loud: 'Am I supposed to sleep with a steady boyfriend?'

Sunday in New York
Blu-ray
Warner Archive Collection
1963 / Color / 1:85 widescreen / 105 min. / Street Date May 19, 2020 / available through the WBshop / 21.99
Starring: Jane Fonda, Rod Taylor, Cliff Robertson, Robert Culp, Jo Morrow, Jim Backus, Peter Nero, Jim Hutton, Alvy Moore, Teru Shimada.
Cinematography: Leo Tover
Film Editor: Fredric Steinkamp
Original Music: Peter Nero
Written by Norman Krasna from his play
Produced by Everett Freeman
Directed by Peter Tewksbury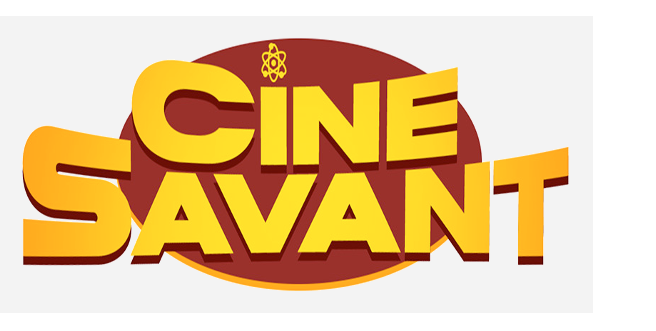 A few old-school screenwriters were still writing romantic comedies in the much-changed 1960s, and the results could be pretty dreadful. But ace playwright-screenwriter Norman Krasna ignores the generational divide and has his heroine get right to the main issue. Jane Fonda plunks herself down on Robertson's chair and asks,
"Is a girl that's been going around with a fellow for a reasonable length of time supposed to go to bed with him or not?"
The fact that a woman in any movie is asking the question directly puts the show on a higher level.

The hit 1963 Jane Fonda / Rod Taylor comedy Sunday in New York is the best feature film of Peter Tewksbury, a prolific TV veteran who directed years of Father Knows Best episodes and produced a couple of years of the My Three Sons TV series. Sunday still plays well today. It's not due to terrific chemistry between the romantic leads, even though they're both charming on an individual basis. Sunday is one of the last major achievements of the brilliant Norman Krasna, a self-made Hollywood screenwriting dynamo responsible for some of the most original and wittiest Golden Era comedies.
Krasna broke into the biz over thirty years before. He wrote Fritz Lang's earliest Hollywood films, the socially conscious Fury (1936) and You And Me (1938). He contributed to Mitchell Leisen's stylish comedy Hands Across the Table and took a sole screenplay credit on Garson Kanin's superlative Bachelor Mother. He came up with Alfred Hitchcock's Mr. and Mrs. Smith and Sam Wood's The Devil and Miss Jones on his own, and wrote and directed the comedy Princess O'Rourke. By the late 1950s Krasna's generation of screenwriters had mostly handed off the baton to younger TV writers, but Krasna scored another original romantic comedy success with the curious Indiscreet. His original play starred Charles Boyer and Mary Martin, but turned out to be brilliantly appropriate for Ingrid Bergman and Cary Grant, directed by Stanley Donen.
Sunday in New York also began as a Krasna play, which starred Robert Redford (who would later play opposite Jane Fonda in both Barefoot in the Park and The Chase).  When the film project started up, the first candidates were Warren Beatty and Natalie Wood, who may have found the material too lightweight after Splendor in the Grass.  Jane Fonda later had shifts of opinion regarding the film's merit — she thought her character was irrelevant, but she also said that it was the first movie she made that came together, in which her contribution amounted to something. She would almost immediately split her filmmaking efforts between Hollywood and France.

The achievement of Krasna in Sunday is that it creates a fun light-farce out of real contemporary early- '60s romantic concerns. Back in Bachelor Father and Princess O'Rourke the leading lady's main problem was keeping a job and landing the right husband, all within a narrow range of socially approved behaviors for single young working women. No matter how deep the attraction, it was presumed that all significant sex activity would be withheld until after marriage.
But public morals eventually underwent a seismic shift, even in light comedies. The writers of Pillow Talk engineered a sex comedy format for Doris Day that allowed a woman to be frisky, and to nervously delay sex but not avoid it outright. Krasna's Sunday in New York may or may not take the morals-shattering advent of The Pill into account — they officially became available in the summer of 1960 and within a year were being mass-marketed. But it makes its main subject the issue of a woman's choices, all within a supposedly liberal climate that still clung to the double standard.
Sunday is still a traditional farce. It enlists the old mechanisms of mistaken identity, 'meeting cute' and various coincidences to keep its odd couple together. Yet the characters resemble real people trying to figure out what proper behavior is in a world where perceived morality can still make a big difference.

Airline pilot Adam Tyler (Cliff Robertson of Picnic) has a hot romance going with Mona Harris (Jo Morrow of Our Man in Havana). Between flights his Manhattan loft apartment is an ideal site for an amorous rendezvous. Just when he's free and is expecting Mona to walk in the door, Adam's younger (22 years) sister Eileen (Jane Fonda) arrives unannounced. Eileen seeks brotherly counsel after being dumped by her boyfriend Russ Wilson (Robert Culp), a brash and self-important fellow from a prominent family in Albany. Adam advises Eileen to remain a virgin, but lies a blue streak when he claims to follow the same philosophy. Eileen meets the really attractive Mike Mitchell (Rod Taylor of The Birds) on a bus, and they hit it off so well that she considers sleeping with him in the apartment when Adam is scheduled to fly out of town. Meanwhile, Adam and Mona, frustrated by not finding an available bed, begin an exasperating series of misadventures, that end up with her accidentally flying away to Cincinnati.
The farce kicks in with two 'unthinkable' encounters. (2) Russ Wilson shows up unannounced (unannounced visits proliferate in this one) and finds Eileen and Mike in their dressing gowns. Mike pretends to be Eileen's brother Adam, an impossible charade that becomes even more untenable when (2) Adam returns home and finds his sister with a strange man who has taken his identity. The foursome go out to eat, with Russ assuming that Eileen is still his, Mike unclear as to how to extricate himself from the situation, and Adam ready to brain them both.
Despite the silly-sounding setup, Sunday in New York shapes up as a civilized, reasonably sensible comedy about halfway believable people. Much of it plays out on the streets of New York with an ease and charm not seen much in the 1960s —  most of the street-level conversations are performed on-the-spot. The play doesn't try to 'go crazy' like a screwball comedy, and it isn't as lightweight as the Neil Simon work that would soon dominate, where the only thing providing conflict between the kooky characters are superficial behaviors and habits.

Cliff Robertson and Robert Culp are personable and professional in their supporting parts. Culp has drawn the thankless 'Ralph Bellamy' role, and obliges the requirement by being a credible jerk — Russ has apparently broken off the engagement because Elaine won't put out, and now he assumes that she's back with him again. Robertson's Adam suffers the curse of sexus interruptus as regards the frustrated, furious Mona Harris. Thanks to Adam's airline boss (Jim Backus), his schedule keeps changing. People who have never tried to coordinate changing schedules without a cell phone might not understand — Mona's ordeal is all too credible. The beautiful Jo Morrow handles the broadest comedy humiliations in style.
This may indeed be the first show in which Jane Fonda fleshes out a satisfactory full character. Her Eileen is honest, sincere and feisty-vulnerable, juggling two men while dealing with the hypocrisy/concern of her playboy brother. For much of her career pre- Klute and They Shoot Horses, Don't They?, Fonda either tried too hard (Walk on the Wild Side or was led astray (La Ronde, Spirits of the Dead). She certainly leaves behind her sophomore pretensions in this charming vehicle.

Rod Taylor was a master of action heroes (Dark of the Sun) and thinkers & poets (The Time Machine, Young Cassidy). But MGM also wasted him in lame spy movies, or glorified supporting roles. Taylor chooses 'natural' and 'charming' as his fallback mode here. Mike Mitchell ought to win the Cary Grant prize for defusing volatile moments with the disapproving Adam and the furious Elaine. He successfully makes Mike less macho-aggressive than either Robertson or Culp. When he gets decked with a punch he didn't see coming, we momentarily forget that the actual Rod Taylor could likely wipe the floor with his male costars, even if they attacked all at once.
The film is polished and its direction unobtrusive, in a good way. Peter Tewksbury never falls into the rut of TV coverage — everything looks nicely mapped out, both in the fancy split-level bachelor pad and on those streets… crowd control must have been a real problem. We're told that all of the NYC airport scenes were actually filmed in Los Angeles at LAX. The airport's signature building can be seen in a window reflection at one point.
Romantic comedy of the '30s and '40s was all about star chemistry. Although Taylor and Fonda don't really fuse as a romantic couple, they work very well together. Sunday in New York is a more than satisfying comedy from a time when too many of its kind seemed hopelessly dated. Maybe Norman Krasna could see changes coming that would make his kind of meet-cute romances obsolete, or maybe he just saw the opportunity to retire. But it can't be said that he stopped screenwriting because he lost the knack.
---

The Warner Archive Collection Blu-ray of Sunday in New York is a snappy, sharp and very colorful rendition of a New York-shot light comedy that's heavy with attractive talent. The film elements have aged well; the appropriate 1:85 matting lends the show a big widescreen look that was lacking in old flat TV prints.
The one extra is a trailer in fine shape, even if the colors are a bit dull. The audio track features a light score by Peter Nero, who cameos as an on-screen performer at about the midway point. The main text tagline for the film is openly suggestive, but at least shows some wit: 'Dedicated to the proposition that every girl gets ….sooner or later!
Early on, actor Jim Hutton is seen in a brief cameo in Central Park. This would be about the time that Hutton was either just free of his MGM contract, or trying to get free.  A year or so before, he co-starred with Fonda in Period of Adjustment, a curiously unsatisfying George Roy Hill drama and one of the few Tennessee Williams adaptations that almost never gets discussed. Hutton's cameo is interesting, because both he and Paula Prentiss were not happy with most of their work at MGM, in comedies unworthy of their talent.
Reviewed by Glenn Erickson
---
Sunday in New York
Blu-ray rates:
Movie: Excellent
Video: Excellent
Sound: Excellent
Supplements: trailer.
Deaf and Hearing-impaired Friendly? YES; Subtitles: English (feature only)
Packaging: One Blu-ray in Keep case
Reviewed: June 15, 2020
(6290sund)
Final product for this review was provided free by The Warner Archive Collection.

Visit CineSavant's Main Column Page
Glenn Erickson answers most reader mail: cinesavant@gmail.com
Text © Copyright 2020 Glenn Erickson