More or less ignored for 75 years, this curious 'B' program picture now finds its way directly to a Warner Archive Blu-ray release. Cult actor Lawrence Tierney has an atypical 'swell guy' role as a Marine veteran thrust into a murder mystery and made the fall guy for nefarious foreign spies. Anne Jeffreys becomes his co-fugitive when the villains frame him for murder. It's like a fancy 1960s romantic thriller, except on a micro scale.  Just the same, Phil Rosen's movie crams a lot of incident into its brisk 62 minutes. Consider it a gift to Lawrence Tierney fans — they might like him in a role that Cary Grant could play.

Step by Step
Blu-ray
Warner Archive Collection
1946 / B&W / 1:37 Academy / 62 min. / Street Date July 20, 2021 / 21.99
Starring: Lawrence Tierney, Anne Jeffreys, Lowell Gilmore, Myrna Dell, Harry Harvey, Addison Richards, Ray Walker, Jason Robards Sr., George Cleveland, Lee Bonnell, Robert Clarke, Ralph Dunn, Pat Flaherty, James Flavin, John Hamilton, Tommy Noonan.
Cinematography: Frank Redman
Art Director: Albert S. D'Agostino, Walter E. Keller
Film Editor: Robert Swink
Original Music: Paul Sawtell
Written by Stuart Palmer from a story by George Callahan
Produced by Sid Rogell
Directed by Phil Rosen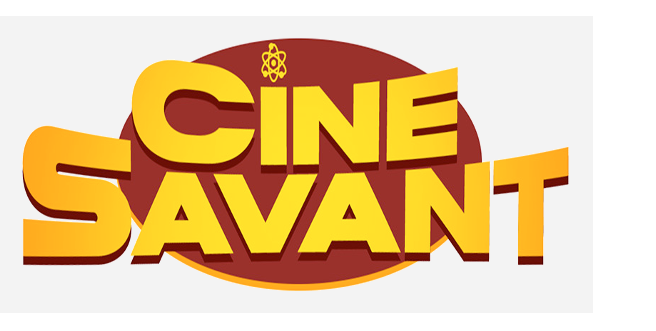 We're told that as WW2 came to a close, studios rushed to release their combat-themed pictures before war subjects became yesterday's news. This curious RKO production was likely meant to be a wartime tale, as it only needed a bit of dialogue alteration to make it a post-war story. But we know it's from the IMMEDIATE post-war period: the bad guys aren't yet Red spies, just garden-variety ruthless Nazi agents that refuse to go down for the count.
The main buzz on 1946's Step by Step is that it's a re-teaming of the attractive leads Lawrence Tierney and Anne Jeffreys, who a year before starred in the sleeper hit Dillinger. That movie put Philip Yordan on the map, gave the producing King Brothers a major boost and promoted young Lawrence Tierney to stellar candidate status. RKO's publicity department touted Tierney as a 'budding Bogart' but his leading man prospects only lasted a year or two.
The movie is quite an oddity. Stuart Palmer's highly efficient screenplay might be a model for later TV shows — it reminds me of a '70s episode of The Rockford Files. Unlike most sixty-minute studio B's some of Step was filmed on location in the northern end of Malibu, 16 miles of undeveloped beach traversed by a single two-lane road that was sometimes covered by wind-blown beach sand. Palmer's complicated action makes good geographic sense, even if some of the spy-chase reversals strain credibility.

George Callahan's story begins reasonably enough. Bathing at the beach, ex-Marine Johnny Christopher (Lawrence Tierney) chats up gorgeous swimmer Evelyn Smith (Anne Jeffreys), but she ducks his pass and his friendly questions. She must resume her work as a temp secretary back up at the beach house of Senator Remmy (Harry Harvey), and she's nervous because she fibbed on her résumé to get the job. Johnny locks himself out of his car and with his dog 'Bazooka' goes to the house to ask for help — but another blonde answers the door. She says SHE is Evelyn Smith and doesn't know what Johnny's talking about.
Thus begins a cat & mouse game as Johnny is chased by a gang of bona fide Nazis. The spies have captured Evelyn, the Senator, and his chauffeur, and are impersonating them while they search for an all-important list of Nazi agents. They also capture James Blackton, a government cop (Addison Richards). Johnny breaks into the house in search of the truth and 'borrows' some clothing, including Blackton's leather jacket. He manages to free Evelyn, but thanks to the Nazis' charades with the law they they soon find themselves wanted for murder.
The pace is swift and every scene adds a new complication. The two must pretend to be lovers on the run. The 'colorful' motel owner Captain Caleb Simpson (George Cleveland) hides them overnight. Their effort to clear their names fails when the Nazis figure out a way to make it look like they were are the traitorous killers. The Nazi leader Von Dorn (Lowell Gilmore) seems an expert at spinning complicated frame jobs.
Step by Step can be applauded for packing so many complications into such a brief running time. Locking his keys out of his car plunges Johnny into a murderous conspiracy. Bazooka figures in the story when his barking distracts the villains. There's a car chase on the beach and a roadblock scene in which Von Dorn finally realizes where Blackton's all-important list of names must be. Johnny must out-think his foes while avoiding highway patrolmen convinced that he's a kill-worthy traitor.
Not all the lumps have been worked out of the story. Gretchen, the woman in the Nazi gang (Myrna Dell of The Spiral Staircase) is repeatedly described as unattractive, which is silly. Even with all the action and intrigue, last-billed George Cleveland's kindly, mischievous motel man gets all the good lines and attention. He has a 'healthy' disrespect of authority, and thinks that helping Johnn and Evelyn duck the Feds is great fun. I've been advised that a young Tommy Noonan is visible in one scene. With my finely-tuned, eagle-eyed sense of perception, I missed him.
Lowell Gilmore's nasty Von Dorn can't get a break. He frames Johnny for a second murder, but just can't seem to figure out where that list of names might be. By the half-hour mark we're wondering why the cops haven't just rounded up everybody in the sparsely-populated area. Von Dorn's henchmen & hench-woman would stick out like sore thumbs.
Although the small-scale tale is well told, Step by Step will mainly satisfy fans that can't wait to see Lawrence Tierney in a sweetheart role. He doesn't threaten people or beat up a single woman. For the first reel Johnny walks around in just a pair of swim trunks, reminding us of Cary Grant in several movies. Anne Jeffreys doesn't make the same impact here as she did opposite Pat O'Brien in the next year's noir thriller Riffraff. Her Evelyn looks cute when she puts on Johnny's Marine uniform. They spend a night cohabiting in one motel room (interesting) but there just isn't time for anything that slows the story.

A couple of houses and a beach road are very nicely observed both on location and back at RKO; the show certainly doesn't look cheap. Some of the thriller reversals are quite clever… I imagine it might have read very well as a screenplay. It's nice that many particulars involve credible everyday situations like locking one's self out of one's car. But we can't help but feeling that this kind of movie was meant for a bigger canvas — you know, just add Paris, Technicolor, Henry Mancini, a wittier script and Cary Grant and Audrey Hepburn.
The trade paper Variety didn't appreciate Step by Step's tangled complexity, and pointed out in their review that a number of the 'steps' involve convenient coincidences: needing a place to hide, the fleeing couple just happens to choose the very same motor court as the spies that are hunting them. Variety's critic saw fit to blame director Phil Rosen, a cinema pioneer lately put in charge of a pair of Charlie Chan movies. His picture may be lightweight but it can't be dismissed as hackwork. The exceptionally good editing is the work of Robert Swink, who would soon be cutting for Robert Wise and Richard Fleischer; he'd cut several George Stevens features and most of William Wyler's, from Detective Story forward. Almost 30 years later, Swink would still be going strong with Papillon.
One has to appreciate a story in which a Marine blunders into treacherous intrigues because he's stuck in a bathing suit and needs something to wear. The patriotic finish allows Johnny to use his military skillset to defeat the villains. When the villains 'take him for a ride' in the trunk of a car, he… nah, Johnny's proto- McGuyver trick is too clever to spoil.
I recently reviewed the Warner Archives' Blu of the Monogram 'B' I Wouldn't Be in Your Shoes. This movie is more accomplished in all departments, but was likely also released as a supporting feature.  I think Step by Step had almost been forgotten by the time I was asked to research it for TCM in 2016. Lawrence Tierney fans dote on his tough-guy pictures The Devil Thumbs a Ride and Born to Kill but this show remained obscure.
The consummate Hollywood tough guy, Tierney found his big-star prospects severely limited by his constant brawling and troubles with the law, mostly the result of drinking. His first charge of this kind happened in 1944 but later in the decade his drinking violence earned him a bad rep with the studios. His constant appearances in the tabloids may have lost him the lead in The Clay Pigeon , which went to Bill Williams. Tierney's role in this picture fits right in with his Hollywood rap sheet: Johnny Christopher is accused of murdering a Federal agent and slugging a senator!
---

The Warner Archive Collection Blu-ray of Step by Step is a flawless transfer of a show that we'd not have expected to become a Blu-ray release. A new remaster must have motivated the choice, for Warners' library holds many more deserving films noir, including other Tierney pictures. But this does give us variety, that's for sure. Cameraman Frank Redman hasn't many prestigious titles to his name but his polished images reflect RKO's handsome house style.
To sweeten the deal the WAC adds a pair of extra short subjects. The Trans-Atlantic Mystery (in Standard Def) is a creaky but amusing whodunnit from 1932 starring Donald Meek (!). The connection with the main feature is actor John Hamilton, who fans know better as Perry White in the Adventures of Superman TV show. The cartoon The Great Piggy Bank Robbery is a manic Robert Clampett concoction in which Daffy Duck goes after grotesque Piggy Bank thieves. It comes from 1946 so could conceivably have played with Step by Step in theaters; it appears to be an HD remaster.
Just how obscure IS Step by Step, Glenn?  Why, I'm glad you asked. I've been trawling on the web for several days now, and the best I've come up for images is the ragged assortment you see here. They don't reflect the film's polished appearance. Five pictures of beautiful Anne Jeffreys, and she looks glum in every single one. The WAC may be comatose at the moment, but I'm holding to my promise of not extracting screen grabs from their discs.
Reviewed by Glenn Erickson
---
Step by Step
Blu-ray rates:
Movie: Good
Video: Excellent
Sound: Excellent
Supplements: The Trans-Atlantic Mystery and The Great Piggy Bank Robbery.
Deaf and Hearing-impaired Friendly? YES; Subtitles: English (feature only)
Packaging: One Blu-ray in Keep case
Reviewed: July 25, 2021
(6539step)

Final product for this review was provided free by The Warner Archive Collection.
Visit CineSavant's Main Column Page
Glenn Erickson answers most reader mail: cinesavant@gmail.com

Text © Copyright 2021 Glenn Erickson