Larry Karaszewski on
Stardust Memories
At the height of his critical enshrinement after hitting the jackpot with Annie Hall and Manhattan, Woody Allen attempted his own version of Fellini's 8 1/2, about a filmmaker who re-examines his life and loves at a fan-filled retrospective of his works. It was roundly rejected by critics and audiences as a misjudged, cynical muddle of pretension and narcissism. Overlooked was the fact that this intensely personal (as opposed to autobiographical) project was and remains one of Allen's most profound and lasting achievements, and one of his own favorites among his films.
About Larry Karaszewski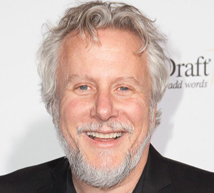 Larry Karaszewski with his writing/directing/producing partner Scott Alexander are best known for writing unusual true stories. They created the hit television miniseries "The People v O.J. Simpson: American Crime Story" for which they won the Golden Globe, the Emmy, the PGA and WGA Awards. They also won the Golden Globe and WGA Award for the film "The People vs Larry Flynt." Other movies include the Oscar winning "Ed Wood" (WGA nomination), "Big Eyes" (Independent Spirit nomination), "Auto Focus" and "Man on the Moon." The team has been inducted into the Final Draft Screenwriting Hall of Fame. Larry is an active Los Angeles cineaste hosting a long running film series for the American Cinematheque. He is also a Governor for writers branch of the Academy of Motion Pictures Arts and Sciences.