John Landis on
A Star is Born
Released 1954
Distributor Warner Bros.
About
A Star is Born
Cary Grant was originally entreated by co-star Judy Garland to play fading star Norman Maine in this remake of the 1937 original, but when he stepped out James Mason took over to provide one of his most iconic performances. Director George Cukor (who had filmed the first version of the story, What Price Hollywood?) was outraged when the studio dropped 47 minutes from the general release version. He refused to watch the film again until until the painstakingly restored 1983 release, but died before he could see it.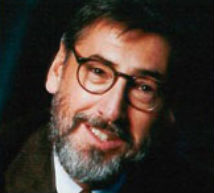 About John Landis
John Landis
 is the director of 
Animal House
, 
The Blues Brothers
,
An American Werewolf In London
, 
Trading Places
, 
Coming To America
,
Kentucky Fried Movie
, 
Spies Like Us
, 
Three Amigos!
, 
Into The Night
and 
Michael Jackson's Thriller,
and the recent
Burke and Hare
for Ealing Studios,  among many other films and television shows. His documentary 
Mr. Warmth: The Don Rickles Project
 premiered on HBO and won an Emmy for Best Music, Comedy or Variety Special.  He is also the subject of noted film critic Giulia D'Agnolo Vallan's recent book "John Landis" and his own book "Monsters in the Movies' was published to critical and popular acclaim in 2012.