Josh Olson on
Southern Comfort
Released 1981
Distributor 20th Century-Fox Film Corporation
About
Southern Comfort
Walter Hill's 1981 thriller finds a National Guard unit trapped in a bloody cat-and-mouse game with local Cajuns in the Louisiana bayou. With its strong echoes of Deliverance, the film is suitably suspenseful and Hill's direction is typically taut and efficient. Keith Carradine and Fred Ward star as two of the beleaguered guardsmen, the atmospheric score is by Ry Cooder and the eerie, moss-hued cinematography is courtesy of Andrew Laszlo (Innerspace).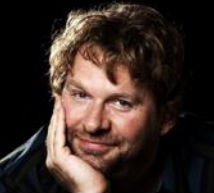 About Josh Olson
Josh Olson 
was the only student in his second grade class to see
The House That Dripped Blood
.  Many years later, he wrote and directed the no-budget horror film,
Infested
, a brutal assault on
The Big Chill
, with zombies. He went on to write the screenplay for 
A History of Violence
 and was nominated for the WGA, BAFTA and Academy Awards for Best Screenplay. He kept losing to Larry McMurtry, but that's okay.  He co-wrote the teleplay for the
Masters of Science Fiction
episode,
The Discarded,
with Harlan Ellison, and is currently writing a sophisticated thriller,
Tabloid
, for Mick Jagger.