Near the pinnacle of director-driven '70s cinema is this marvelous comedy about a 'American Miss' contest, and the swirl of personalities that come to support, promote and ogle the teen beauties just learning the ropes of the good old U.S. hype machine. Bruce Dern, Barbara Feldon and Michael Kidd are just wonderful as the adults in charge of the pageantry; Annette O'Toole, Joan Prather and Melanie Griffifth are among the hopefuls, learning an early lesson in a time honored, entirely bogus Americana ritual: as Michael Kidd says, he teaches these sweet kids to dance and behave like Vegas showgirls. It's deceptively, distractingly funny — and as true as the day is long.

Smile
Blu-ray
Fun City Editions
1975 / Color /1:85 widescreen / 113 min. / Street Date May 25, 2021 / Available from Vinegar Syndrome / 34.99
Starring: Bruce Dern, Barbara Feldon, Michael Kidd, Eric Shea, Geoffrey Lewis, Nicholas Pryor, Titos Vandis, Paul Benedict, William Traylor, Dick McGarvin, Adam Reed, Dennis Dugan.
The principal California Young American Miss contestants: Joan Prather, Denise Nickerson, Melanie Griffith, Annette O'Toole, Maria O'Brien, Colleen Camp, Caroline Williams, Kate Sarchet, Leslie Anderson, Nancy Hess, Shawn Christianson.
Cinematography: Conrad Hall
Film Editor: Richard A. Harris
Original Pageant Music: Daniel Orsborn, conducted by Bob Norman
Original Song: An All American Girl You See (The Runway Song) music and lyrics by Michael Ritchie.
Executive Producers David V. Picker, Marion Dougherty
Written by Jerry Belson
Produced and Directed by Michael Ritchie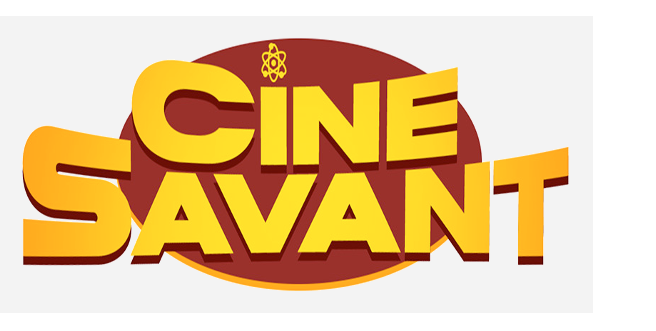 "What happens when a comedy 'presumed raunchy' turns out sweeter and more endearing than a family picture?"
Film director Michael Ritchie once reworked a thought usually attributed to Jane Fonda. In some throwaway newspaper article he said that many Americans didn't have lives any more because they were too busy pursuing lifestyles. He was talking about the consumer culture and getting the right house and the right car, an the smug avoidance of anything adventurous or challenging. Middle-American values come under the satirical microscope in Ritchie's gentle 1975 satire Smile. A teen contest that's all flash and no content highlights the social cluelessness in everyone from the pageant boosters to the teen participants themselves. The movie is a genuine original: its ribbing of small town Americana is neither elitist nor cruel, and it respects people's sentimentality.

Given the subject matter and some of the details, we go into Smile expecting a raunch-fest. Forty teenage hopefuls compete in the low-wattage Young American Miss Pageant, one town's answer to municipal mediocrity. The young women pitch in with varying degrees of naiveté: the pageant is run by adults, so it has to be wholesome and good, right?  No, it's mostly tacky and tasteless — as should be fully obvious, the male half of the population sees the spectacle as an opportunity to ogle the latest crop of teenaged girls.
The surprise is that Smile is a gem of a film about real life in the freeway stops between our big cities, heartland towns that seem to make news only when a mass shooting occurs. The people we meet have real problems and are deserving of sympathy. Nobody's a villain; all are painfully human. The show is good to people and to performers as well — the deserving Bruce Dern, Barbara Feldon and Michael Kidd are at their very best here. This show introduced the spirited Annette O'Toole to feature films, and Melanie Griffith makes a nice appearance as one of the ditzier contestants. Colleen Camp is among the Young American Misses as well.

Santa Rosa, California hasn't much glitz to offer outsiders, but the locals do have one claim to fame. RV salesman Big Bob Freelander (Bruce Dern) puts on his most positive face to promote Santa Rosa's yearly Californian Young American Miss Pageant, a fatuous shindig that appeals to curious teens with vague ambitions and proud parents raising future wonder women. The pageant is overseen by ex-winner Brenda DiCarlo (Barbara Feldon), an energetic poise & decorum showcase who manages to warp reality wherever she goes. The contestants range from the curious, sensible Robin (charming Joan Prather) to girls dazzled to be singled out and praised. The more seasoned hopeful Doria (spirited Annette O'Toole) gives Robin tips like putting Vaseline on her teeth, because they have to smile so much their mouths dry out. The judging aspect of the pageant is a joke: the entrants invent inane talents and skits to get attention. For the more perceptive contestants, the experience is mainly a big dose of disillusion.
The key adult players are a cross-section of Santa Rosans trying make 'life sense' of chaos. Barbara Feldon has the best role of her career by far — she's the responsible achiever Brenda, for whom Young American Miss is everything. For Brenda, every organizational hassle is a chance to show how charm school deportment presents the most positive role model for 'her girls.' But Brenda's own home life is a shambles. She's completely given up on her husband Andy (Nicholas Pryor), a depressive alcoholic bemoaning his wife's remoteness. Brenda has no use for Andy's issues. She also doesn't understand that much of a pageant's appeal derives from presenting young women as sexual objects. Brenda has allowed Young American Miss to swallow up her entire identity.

Even more of a standout is the great actor Bruce Dern; this is his best 'normal' character in a decade dominated by (premium quality) nut cases. Dern's small towner Big Bob Freelander only seems shallow. He's really a stand-up guy with a good heart, and his actions help hold the community together. When Andy DiCarlo flips out, Bob can't pretend to have solutions for him… but he is right there to lend active moral support with jokes and positive encouragement. Big Bob's superpower is the ability to boost morale. He stops to listen to people, and even extends good cheer to the pageant's humorless moneyman Wilson (Geoffrey Lewis). It's no wonder he's the most popular man in town.
The pageant is also a variety show, and Wilson has hired the industry professional choreographer Tommy French (Michael Kidd) to help the amateur teenagers perform their tacky dance routines. French has integrity, something we latch onto even if he turns people off with his sardonic sense of humor. The dance master must work hard to get thirty green kids to behave like Las Vegas hoofers: the kind of dance they can handle is Me Old Bamboo from Chitty Chitty Bang Bang. Tommy has a caustic tongue. He resents the petty provincialism of Santa Rosa but he cares about the girls and tries to help them shed illusions of showbiz glamour.

The greatness in Smile starts with Jerry Belson's winning screenplay, which walks a fine line of satire without ever sliding over into ridicule. Brenda DiCarlo is not at all an exaggeration or a stereotype. She constantly reminds her girls to 'smile!' even when they're grossed out, not realizing that she's teaching them to beg for approval. The girls are mostly willing circus puppets in what from the outside looks like a humiliating experience. Their immature notions of what constitutes an inspiring speech are just pitiful. The ones that can sing or play an instrument well are left high and dry — they're still being judged on their looks, of course.
Some of the girls are sweet but hopeless, seemingly chosen to be losers. One's idea of a special talent is demonstrating how to pack a suitcase. Doria's ill-considered act teaches the difference between a 'fancy' woman and an honest one, but ends up looking like a striptease. One Mexican-American candidate (Maria O'Brien) showcases her ethnicity far too broadly, attempting to snow the judges with an exaggerated accent, a toothy smile and homemade guacamole. But the movie takes an understanding tone. None of the girls are made the butt of easy jokes. Every tacky detail is completely credible. The disc's audio commentators tell us that Belson and Ritchie witnessed most everything we see during their personal research.

The pageant's inanities highlight the fact that the young women of 1975 are the victims of a culture without consensus value system. Only vague guidelines suggest what constitutes a Young American Miss — she's expected to have all these virtues, when the obvious entrance qualification is good looks. That kind of confusion is what prompts the decent Doria to think that showing off her panties to the newscameramen – with the day of the week embroidered on them – is a good idea. Doria's exhibitionist underwear provide a smirkingly appropriate Chapter Mark for every new day of pageant week.
The details are firmly based in reality. One running gag deals with the janitors' (Titos Vandis and Dennis Dugan) hopeless efforts to keep the plumbing clear of Tampax napkins. Big Bob tries to cheer up Andy with the fun camaraderie of a secret lodge meeting, a ceremony that involves the 'fun' of a gross-out hazing ritual involving the rear end of a raw plucked chicken. The money man Wilson is chiseling costs in all directions, heedless of the safety of the teen contestants. Even the priest on the pageant committee uses bad judgment. Robin must field the priest's wholly inappropriate question about abortion, and impresses Big Bob with her smooth diplomatic response.
Big Bob's horny 13 year old son 'Little Bob' has his own ideas: he plans to sell dirty Polaroids taken in the girls' locker room, if only the cops and social workers don't get in the way. The blunt honesty of pre-teen 'dirty talk' looks forward to Michael Ritchie's next movie. This is the film's riskiest material — we see what Little Bob sees in the locker room. In 1975 this was edgy but honest; nowadays I'd worry that some would brand the underage nudity as child porn. One thing that doesn't seem right — Brenda might be shocked, but she'd surely snatch up the Polaroid of her girl, police evidence or not.
The scene doesn't feel exploitative, not like a Crown International teen smut epic, and not like crass comedies like Porky's. The Santa Rosans aren't hicks, they're nice people — who are just as confused about sex as anybody. The mixed local response to the movie can be read in Gaye Lebaron's article for the Santa Rosa Press Democrat, where she points out that Smile made a much different impact on the town than did Shadow of a Doubt, when Alfred Hitchcock filmed there in 1943. Does Santa Rosa still have big trees, and can you walk from home to the downtown library?  Smile makes it seem like wall-to wall malls and car lots, but it's still before the era of drugs, guns and opioids.

It can't have helped that Michael Ritchie was mis-quoted as saying that the people of Santa Rosa were either "dumb or very idealistic." With all of this un-glamorous small town nonsense, Smile belongs in the category of Movies That Respect People. None of the laughs are cheap and none are cruel; they just feel refreshingly honest. Belson and Ritchie aren't saying 'look at those fools,' but instead, 'this is us.'
Barbara Feldon invests her character with integrity, even if Brenda remains more worried about staining the carpets, than suffering bodily harm. It's a shame that the show didn't free of her 'Agent 99' association; her 'nice-nice' role in her other big feature film Fitzwilly did nothing for her either. Michael Kidd's Hollywood pro Tommy proves to be more ethical and responsible than the locals when he tosses his profits away to ensure that the performance stage is safe to dance on. Again, the show isn't afraid to put truth before PTA-approved behavior — hinting at a 'one week stand' for Tommy that's wisely kept very discreet.
The filmmakers made the contest winner a surprise even to cameraman Conrad Hall, giving the coverage of the crowning ceremony a genuine documentary feel. The crowd becomes weepy at the big finale, somehow believing that the contest is significant. The finish helps us understand that much of America was still living in a provincial 'Lawrence Welk' state of mind. Ritchie isn't afraid of sentiment. The relatively mature Robin stays reasonably composed throughout the whole experience, yet when her mother shows up she becomes an emotional kid again. There's nothing condescending about it.
But the show still belongs to Bruce Dern, who reportedly helped invent the final bit of business with the Marine honor guard. We learn that Big Bob has a past and that it involved combat; he has a sense of values that responds to things like a best friend cracking up. When the sour vibes finally get to Big Bob, Smile touches on some honest profundity.

The producers of Smile must have felt robbed when United Artists didn't promote their show widely; we're told that it didn't really 'open.' That summer Steven Spielberg's Jaws rewrote the rules for moviegoing. Without a promotional campaign to tell the public that it was good, Smile didn't have a chance. It joined the ranks of other 1975 films (Rancho Deluxe, Night Moves, Hearts of the West) that everybody agreed were great, but that the studios set adrift without proper send-offs. The audience I saw Smile with loved every minute. Set up for caustic cynicism and crass jokes about hicks, we were in for a big surprise.
Taking sole writing credit is Jerry Belson, a TV veteran who broke into features with interesting work — The Grasshopper, an early draft of Close Encounters of the Third Kind. We'll politely overlook Always but acknowledge his achievement with the Tracey Ullman Show. As for Michael Ritchie, he moved on to an immensely popular hit with the same kind of slightly-vulgar grassroots honesty but more comedy star-power, The Bad News Bears.
---

Fun City Editions' fine-looking Blu-ray of Smile far outclasses the now-ancient flat-letterboxed DVD. Now we can appreciate ace cameraman Conrad Hall's able contribution to the show, which teases docu realism yet finds handsome lighting patterns for the great performances. The very clear soundtrack uses Nat King Cole's cover of Charles Chaplin's song 'Smile'.
I listened to most of Pat Healey and Jim Healy's audio commentary; they provide a steady stream of facts and data about the show, its makers and the acting talent on view. Especially good is a video piece that lets actor Bruce Dern weigh in with his thoughts and memories, Dernsie's Credo. Mr. Dern is just a terrific raconteur, dishing out candid & honest observations about his career and his craft. I think he's as good in Smile as he is in his Oscar- nominated movies, Coming Home and Nebraska.

An insert booklet has a good general overview piece by Mike McPadden, some color photos and an example of a woefully uninspiring ad campaign. The reversible jacket sheet has two final poster designs… the one I remember uses the toothpaste theme.
The new disc boutique label Fun City Editions is described as "focused on creating deluxe home video editions of maverick repertory cinema that can best be described as works that exist 'outside of their time.' Spanning an array of genres and countries, but with a unifying focus on forgotten and overlooked treasures, the initial wave of titles will come from the New American Cinema."
Reviewed by Glenn Erickson
---
Smile
Blu-ray rates:
Movie: Excellent
Video: Excellent
Sound: Excellent
Supplements: Audio commentary with Pat Healey and Jim Healy; Bruce Dern video piece Dernsie's Credo; trailer, photo gallery. Ten page illustrated color insert pamphlet with essay by Mike McPadden.
Deaf and Hearing-impaired Friendly? YES; Subtitles: English (feature only)
Packaging: One Blu-ray in Keep case
Reviewed: May 4, 2021
(6494smil)

Visit CineSavant's Main Column Page
Glenn Erickson answers most reader mail: cinesavant@gmail.com

Text © Copyright 2021 Glenn Erickson
Here's Karyn Kusama on Smile: