John Hughes' breakthrough writing-directing hit still carries a glow (a very square, safe glow) that defuses its rougher edges, making it one of the best of '80s Teen comedies. Even the savvy Soraya Roberts cuts it some slack, thanks to the authentic presence and fine performance of Molly Ringwald. Hughes' amusing script comes up with at least ten moments that would have made Preston Sturges laugh, and his perfect casting for personalities young and old makes his direction look inspired. With great turns by Anthony Michael Hall, Haviland Morris, Debbie Pollack, Gedde Watanabe, Paul Dooley, and Michael Schoeffling.

Sixteen Candles
Special Collector's Edition Blu-ray
Arrow Video
1984 / Color / 1:85 widescreen / 94, 92 min. / Street Date April 14, 2020 / Available from Arrow Video / 18.99
Starring: Molly Ringwald, Anthony Michael Hall, Justin Henry, Michael Schoeffling, Haviland Morris, Gedde Watanabe, Paul Dooley, Carlin Glynn, Blanche Baker, Edward Andrews, Carole Cook, Max Showalter, John Cusack, Debbie Pollack, Joan Cusack, Brian Doyle-Murray, Jami Gertz, John Kapelos, Zelda Rubinstein.
Cinematography: Bobby Byrne
Film Editor: Edward Warschilka
Original Music: Ira Newborn
Produced by Hilton A. Green
Written and Directed by John Hughes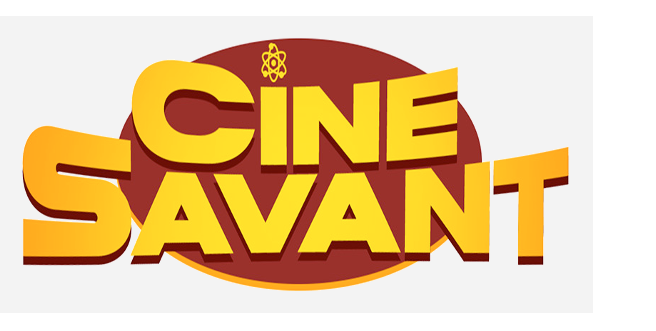 Writer-Director John Hughes stand tall among '80s teen comedies, but I didn't take to them at the time. I caught up with The Breakfast Club only on the 'Z' Channel and really didn't care for its take on contemporary kids — all I saw was a batch of spoiled, thoughtless brats convinced they were hot stuff, doing their best to shape selfish, undeserving lives. I didn't like any of them, or want to spend any time thinking about their problems.
More charming is Ferris Bueller's Day Off, which better demonstrates Hughes' strong hand with comedy, directing and especially casting — and I remember other editors judging it a masterpiece. The only Hughes pic I've reviewed is his sideways leap into teen fantasy Weird Science. Now I've finally caught up with his first directing & writing effort Sixteen Candles. It's his best of what I've seen — his control of the casting and performances is exemplary. We smile through a parade of jokes that in any other context would surely give offense.
'Eighties teen humor turned sour to me as soon as I saw the crass heap that is Bob Clark's Porky's — if that's emblematic of Teen culture anywhere in the U.S.A., it's time for us to take the Kool Aid and hand the country over to the Canadians. Two other films about sexually active teenagers opted for a more recognizably civilized, endearing tone — Amy Heckerling's Fast Times at Ridgemont High and Martha Coolidge's Valley Girl. John Hughes' superficially edgy comedy formula earned him a string of big successes. His stories play out in the affluent Midwest, outside of Los Angeles and environs. His teens are not all from broken homes, and not all are swamped by drugs and showbiz delirium. Midwest kids are expected to tolerate God-awful relatives, too. Kids related to Hughes' sex jokes and biases, even though they're really the biases of an overgrown kid, Hughes himself. He skims edgier '80s teen material, but his heartstrings are tied to '50s sitcom values: father still knows best. That may go against the 'anything goes' spirit, but I think younger audiences could relate. Solid family relationships secretly appeal to kids with screwed-up homelives.
The spirit of John Hughes all but shouts to us in the scene on a bus, pictured just below. Hughes reportedly tailored the script to Molly Ringwald, but how did he know that Anthony Michael Hall could give such an adept, winning performance?  Imagine some indifferent sitcom actors performing this. I don't think I've seen a similar scene work as well, anywhere else.

The legend reads that John Hughes wrote this screenplay in a couple of days. It must have already been fully formed in his head, ready to spill out. We are told that it was partly rewritten during pre-production. In a suburb of Chicago, Samantha Baker (Molly Ringwald) is having a terrible 16th birthday. Her family has forgotten her special day because her older sister Ginny (Blanche Baker) is getting married in a couple of days. More miseries follow. Sam is amorously pursued by Ted (Anthony Michael Hall), a highly imaginative and clever kid trying to escape 'nerd' status. At school, Sam is humiliated when a sex quiz she filled out for a friend (I remember those!) falls into the hands of the dreamy senior she covets, Jake Ryan (Michael Schoeffling). Everyone knows his steady is Caroline (Haviland Morris), a beauty that takes drink and sex to extremes. He's actually a Prince Charming type looking for a real emotional girl just like her.
At home Sam is at the mercy of a house crowded with grotesque relatives. A grandmother reacts to seeing Sam 'grown up' by grabbing her breasts. Living with her grandparents is an exchange student, Long Duk Dong (Gedde Watanabe). Sam is forced into taking the enthusiastic Long to the school dance, where he hooks up with 'Lumberjack' (Debbie Pollack), an exuberant athlete who loves wild times just as much. After committing what she thinks is a faux pas with Jake, Sam ends up hiding in the auto shop and talking at length with Ted. Her next misjudged move is loaning Ted her underwear for bragging rights. It all leads up to the wedding day, a ceremony that plays out 'unusual' when Ginny arrives so zonked out on tranquilizers that she can hardly walk down the aisle.
'Fun with tranquilizers' is one of the least edgy elements of Sixteen Candles. Were Hughes to make this film now, he'd be indicted for racist and sexist offenses. But the great cast is so consistently funny and Molly Ringwald so charming that the film's irresponsibility feels liberating. When the comedy is both adept and innocent, non-PC material almost always gets a pass. Actor Gedde Watanable's terrific personality defuses what is an egregiously racist stereotype — 'Long Duc Dong' gets more out of life than anybody, especially in his scenes with the adorably spirited Debbie Pollack. Michael Schoeffling's Jake is set up as a kind and thoughtful dream date, yet his treatment of Caroline is appalling. He sends the drunken-unconscious Caroline off with the underage driver Ted, with the advice that she's an easy lay. His pep talk to the awestruck kid amounts to an endorsement of date rape.

Also listed on the PC Grand Jury indictment are jokes about menstruation and birth control pills. More telling is the use of presumed 'social inferiors' for easy comedy. A minor character played by a young Joan Cusack is singled out for laughs because she must wear a dorky-looking neck brace. Disparaging humor is directed at bohunk relatives, an ethnic slam I haven't heard since the 1936 movie Come and Get It. A sizable filmgoing constituency shuns the Coen Bros. for supposedly ridiculing & demeaning people with regional accents, etc.. In this movie at least, Hughes seems coated with PC Teflon. Would these jokes fly in the 1990s, even?
For audiences that laughed at Porky's, Hughes' film is going to seem as harmless as MisterRogers' Neighborhood. Comedies do need to play with touchy material to be at all fresh — and I know I can react to screen satire that's downright cruel sometimes. Pitching the jokes at a more cartoonish level sometimes helps: I've always thought that the 'bringing your date home in a shopping basket' scene in Animal House is inspired because I went on dates where the father was convinced that might happen to his daughter. And I thought I looked harmless.
The commercial teen comedies of 1984 couldn't afford to be chaste. Sixteen Candles early on shows a full-length nude girl in a gym shower, to send the needed signal that the film isn't for grandmothers. Outrageous teen irresponsibility is the norm. A no-holds barred illicit party clearly destroys a house, just as in the same year's Risky Business. A drunk teenager nearly wrecks a Rolls-Royce, another light-hearted low blow to materialist values. Hughes' script steers into the mainstream of mildly-shocking teen pix: the movie has to be just outrageous enough that parents will disapprove. Ted borrows Sam's panties and collects money from his peers to see them, a ritual carried out in the school restroom. That's creative free enterprise, albeit at the expense of a girl's reputation.

Hughes' inspires terrific work from his young cast — and takes care to leave his characters with some level of respect. Haviland Morris's Caroline is an entitled teen princess with zero self-control, the kind that John Landis gleefully exploits in Animal House. Yet we're on Caroline's side when she makes morning-after excuses with Ted (who is now wearing his braces retainer). That pair gets some of the movie's most inspired comedy material. The comic strategy of combining opposites like too-cool Caroline and Ted the geek had been done to perfection a half-generation earlier in American Grafitti, where every pair of teens was an odd couple. The terrific cast sells every joke, from cute to broadly obscene.
But hey Moral Majority folks, John Hughes gets to have it both ways. By the third act he's selling firm mainstream values. The story is that some of the actors told him that their characters needed clarification scenes. Thus the wonderful Paul Dooley (Breaking Away) performs a genuinely touching Ward Cleaver/Jim Anderson 'good daddy' scene with Samantha. Several other moments reinforce wholesome values that Teen Sex movies usually ignore. Hughes invests in none of the mean-spirited Teen cruelty seen elsewhere, even in 'fun' successes like the film adaptation of Grease. 'Cool' kids don't prevail by dissing Nerd kids.

Hughes' concluding wedding scene is barely more than a giddy one-joke sketch — a fall-down hilarious joke. Blanche Baker is suddenly terrific as the drugged bride stumbling down the aisle like a drunk moose. Paul Dooley's reactions are priceless. It's a broad satire of Father of the Bride: if she can just make it to the altar, all will be well. After that, we have the pleasure of seeing Molly Ringwald win Prince Charming. We're not certain that Date Rape Jake is worth all the adoration, but hey, he looks great and she looks happy.
Now I can see what the big deal with Sixteen Candles was. Hughes had a knack for picking great kids that went on to better things. His show has weathered a lot better than efforts like Dirty Dancing, Footloose and Revenge of the Nerds. It introduced a fine star in Molly Ringwald, who sums up modern girlhood in ways that please everyone. Sam is emotional innocent with a rough vocabulary, yet slings more bad language than anybody.
---

Reportedly remastered from a 4K scan, Arrow Video's Special Collector's Edition Blu-ray of Sixteen Candles is a thing of beauty. My highly technical precise appraisal of the HD image quality can be quoted: "It looks just dandy."
The disc menu offers alternate viewing choices. Two cuts are present, the original theatrical and the slightly longer extended version with an additional two-minute 'cafeteria' scene. Viewers that haven't seen the show for many years take note that (for some time now) the show's pop song music selections have been restored — what's here are the original cues, not what was substituted when music rights became an issue. A second audio track is provided as well, with the music cues that were substituted to avoid licensing fees.
Arrow piles on features that will tickle the fans wanting to see what their favorite actors look like now, 36 years later. I was surprised to discover that Molly Ringwald continued acting — she's been busy all this time but her only show I remember seeing is 1990's Betsy's Wedding, and I don't remember it. Ms. Ringwald is not in attendance. I tuned out all the chatter about supposed falling-outs between her and John Hughes and maybe Anthony Michael Hall.
The assembled interviews allow us to spend fun time with a lively bunch of actors and craftsmen. Casting Director Jackie Burch's interview is good because she gives us the full story on a score of cast members, including the ones that surfaced from the Chicago area just prior to the shoot. Gedde Watanabe and Deborah Pollack's piece is the most fun, just because they come off as such delightful people — qualities that can't have hurt in auditions. It's good to hear from composer Ira Newborn, and moviemaker Adam Rifkin tells us how he landed a small role and talked Hughes into letting him observe the entire shoot.
A featurette from an older release — edited in the anti-ADD style we promo editors tended to use fifteen years ago — gives us good input from Anthony Michael Hall, Paul Dooley, Justin Henry and Haviland Morris.

A happy surprise is a video-illustrated essay by Soraya Roberts. The show certainly has enough questionable content to motivate an angry political takedown, but Ms. Soraya instead takes more factors into consideration. I like her interpretation of John Hughes as creative person with a youthful outlook, whose conservative personal prejudices prevail. The essay is sympathetic to the film's flaws because of its exceptional sensitivity overall.
Being just plain funny helps a lot, too. The focus on the feelings of a real 15-year-old is what makes the movie special. Even when performing farce material, Molly Ringwald comes across as authentic.
The full list of extras is below.
Reviewed by Glenn Erickson
---

Sixteen Candles
Blu-ray rates:
Movie: Very Good
Video: Excellent
Sound: Excellent
Supplements: Alternate home video soundtrack heard on VHS and laserdisc releases; option to watch additional scene from the Extended Version separately.
New features:
Casting Sixteen Candles, an interview with casting director Jackie Burch; When Gedde Met Deborah, a conversation between actors Gedde Watanabe and Deborah Pollack; Rudy the Bohunk, an interview with supporting actor John Kapelos; The In-Between, an interview with camera operator Gary Kibbe; The New Wave Nerd an interview with filmmaker Adam Rifkin; Music for Geeks, an interview with composer Ira Newborn; A Very Eighties Fairytale, a video essay by Soraya Roberts. The archived making-of featurette Celebrating Sixteen Candles, with stars Anthony Michael Hall, Paul Dooley, Justin Henry, Haviland Morris and Gedde Watanabe. Theatrical trailers, TV and radio spots, Image galleries. BD-ROM PDF of the original shooting script; Illustrated booklet with essays by Nikki Baughan and Bryan Reesman.
Deaf and Hearing-impaired Friendly? YES; Subtitles: English (feature only)
Packaging: One Blu-ray in Keep case
Reviewed: June 4, 2020
(6283cand)


Visit CineSavant's Main Column Page
Glenn Erickson answers most reader mail: cinesavant@gmail.com
Text © Copyright 2020 Glenn Erickson