It's a collection of 6 — count 'em Six — horror and sci-fi curiosities from the '40s and '50s, aimed straight at covetous fantasy film addicts. Wacky scripts, strange characterizations and poverty row production values are on view, but the fine transfers reveal professional cinematography and occasional impressive direction. The films are definitely of their time — the censor-inhibited 1940s pictures rely on spooky situations because they can't show blood or too much violence. And a pair of low-end B&W 'scope thrillers from the 'fifties drive-in era do more with less, cutting corners in interesting ways. Viavision anoints the shows with expert commentaries and a couple of real surprises: an entire extra feature and a rare 1950s TV show.

Silver Screams Cinema
Region-Free Blu-ray
Return of the Ape Man, The Phantom Speaks, The Vampire's Ghost, Valley of the Zombies, She Devil, The Unknown Terror
Viavision [Imprint] 54, 55, 56
1944-1957 / B&W / 2:35 widescreen (2) 1:37 Academy (4) / 6 HD features + extra Standard-Def feature / Street Date August 8, 2021 / Available from Viavision / 89.95
Starring: Bela Lugosi, John Carradine; Richard Arlen, Lynne Roberts; John Abbott, Peggy Stewart; Robert Livingston, Lorna Gray; Mari Blanchard, Jack Kelly; John Howard, Mala Powers.
Directed by Phil Rosen, John English, Lesley Selander, Philip Ford, Kurt Neumann, Charles Marquis Warren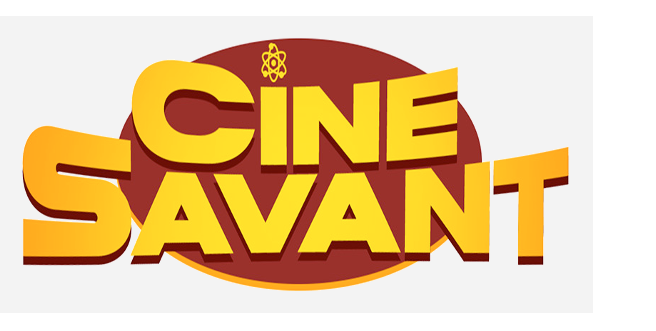 CineSavant will soon be reviewing Viavision [Imprint]'s new disc set of 1970s Hammer attractions, but this Silver Screams Cinema collection of so-called minor horror and sci-fi features may be more interesting simply because it's further off the beaten path. Four of the movies are legit 'B' pictures from the 1940s, program fillers without major stars. The occasional B might break through to A status, but that would have been an exception. The four pictures here would attract fans interested in any spook show offering. As Bs were often only an hour in duration an exhibitor could squeeze in an extra audience turnaround and sell more tickets. Some were considered 'house clearers': ticket buyers mainly there to see the first feature would sample the second and walk out, or not bother to stay. That means more empty seats!
The final two shows are sci-fi thrillers from the late 1950s, still in B&W but decked out in 'Regalscope' to earn slightly higher rentals. They weren't B pictures, but were tailored for themed exploitation double bills, the marketing scheme perfected by American-International Pictures.
The attraction here for Blu-ray collectors is transfer quality. Fans are accustomed to seeing most of these shows on old VHS tapes, splicy 16mm prints, and dismal quasi- PD dupes. Viavision [Imprint] is drawing from the same well of remastered Viacom/Paramount holdings that Olive Films tapped a few years back. Most of the encodings are pristine. Even the opening studio logos are intact, that were often chopped off for legit TV showings.
---

Return of the Ape Man
1944 / 1:37 Academy / 60 min.
Starring: Bela Lugosi, John Carradine, George Zucco, Frank Moran, Teala Loring, Tod Andrews, Mary Currier.
Cinematography: Marcel Le Picard
Film Editor: Carl Pierson
Written by Robert Charles
Produced by Sam Katzman, Frank Dietz (Monogram)
Directed by Phil Rosen
This goofball Monogram show must have been included due to the presence of horror stars Bela Lugosi and John Carradine, but unfortunately it's the one title in the collection that's not in tip-top shape. It's the same transfer of a slightly degraded source seen on an earlier Olive Films Blu-ray. That doesn't detract from Ape Man's entertainment value — it's a real hoot and practically a primer of Poverty Row compromises. The presumed very short shooting schedule left no time for improvements to the often-absurd goings-on. Scientist Lugosi has perfected a way to reanimate frozen living things. He immediately travels to the Arctic, where frozen cavemen can apparently be found just by digging a bit in random patches of snow. He brings back a Neanderthal (Frank Moran) in a chunk of ice. When thawed out the hairy caveman zaps back to life and (surprise!) starts killing people.
The proceedings do not exactly flatter the medical ethics of lone-wolf researchers. Sidekick scientist John Carradine suspects nothing, even though Lugosi's basement rec room and mad lab is appointed with an iron-barred holding cell and a handy bullwhip hanging on the wall. Carradine is merely annoyed when Lugosi preps his niece's boyfriend (Tod Andrews) for some brain surgery, and is further surprised when he himself becomes the target for Lugosi's scalpel. One brain-graft later, the caveman/Carradine can't decide if he wants to play classical music on a piano, or murder his own family members. People and monster-man rush back and forth on interior sets, climb into upstairs widows, and get caught in a 'paralysis trap' and the climactic mad lab fire. It's a real head-shaker.
The title suggests the film is a sequel to the Monogram Lugosi outing The Ape Man, but that's not the case. Film quality aside Return of the Ape Man remains fun to watch just to see Bela fumble through his nonsensical role while Carradine works overtime to make his ridiculous character function. You know that nobody's losing sleep over quality, when one of the better known actors is given prime credit, and doesn't really appear! Everyone says that third-billed George Zucco, who apparently had to drop out of the show, can be seen in just a couple of shots. I couldn't tell, that's for sure.
The commentary by Tom Weaver, Gary Rhodes, Larry Blamire and Steve Kronenberg is an act of love for a movie loved mainly by fans that can never get enough Bela Lugosi. The trio has fun with the inanities and absurdities on view, without getting too giddy. Weaver contributes context and actor backgrounds. This is a typical effort for director Phil Rosen, who a few years later put in a strong effort on RKO's Step by Step, an unlikely Blu-ray candidate reviewed here at CineSavant just a few weeks ago.
---

The Phantom Speaks
1945 / 1:37 Academy / 69 min.
Starring: Richard Arlen, Stanley Ridges, Lynne Roberts, Tom Powers, Charlotte Wynters, Jonathan Hale, Pierre Watkin, Marian Martin, Garry Owen, Ralf Harolde.
Cinematography: William Bradford
Production Designer Art Director: Russell Kimball
Film Editor: Arthur Roberts
Written by John K. Butler
Produced by Donald H. Brown (for Republic)
Directed by John English
The pleasant surprise of the boxed set is a Republic horror with a title that actually describes the film's content. It's a spiritual possession story played straight. The crime angle equals the horror content, as murder victims fall left and right, but the supernatural content stays front and center. The Phantom Speaks not only embraces its own subject matter, its director John English manages to bring out classy 'bookended' touches in John K. Butler's script, such as mirrored scenes with the same camera move in a prison death row. A nifty repeating shot with a candy-machine mirror might remind us of Alfred Hitchcock's later Strangers on a Train.
Commentator Tim Lucas gives us a full litany of previous possession pictures, even one with a similar character played by the same actor, the excellent Stanley Ridges. The key influence, right down to similar shots, is Fritz Lang's The Testament of Dr. Mabuse in which a dead man with a domineering will takes over the mind of a living person. Psychological possessions can be ambiguous, because who's to say that the possessee isn't mentally warped, and just imagining that he's being dominated?  Republic's movie endorses the supernatural element all the way.
Before his execution murderer Harvey Bogardus (Tom Powers) is interviewed by Dr. Renwick (Stanley Ridges), a sincere scientist wishing to investigate communication with the spirit world. Sure enough, when Renwick summons a phantom Bogardus shows up. But his purpose is to use Renwick to exact vengeance on those that sent him to the chair. Bogardus has Renwick kill a lawyer, an unfaithful woman and a murder witness; reporter Matt Fraser (Richard Arlen) prevents the possessed Renwick from killing three others. There's no confusing Bogardus's agency in the killings: Renwick not only hardens his face like Bogardus, he speaks with the dead man's voice and leaves other clues indicating that he is 'possessed.'
The movie is for the most part conventionally directed but occasional touches indicate a filmmaker in control — precisely what Return of the Ape Man and Valley of Zombies lack. Richard Arlen is just passable and dialogue scenes with supporting players are perfunctory and indifferently paced. But everything around the possessions and crimes is delivered with conviction; Stanley Ridges carries this show with confidence, just as he did the similar Black Friday. The biggest surprise is that there's no cop-out at the end. The film's execution scene may have raised some questions at the Production Code office. It's almost silent — was Republic obliged to remove sound effects of the electric chair in action?  Otherwise the ending feels uncompromised. The ghost of Bogardus has the last word, and for all we know is waiting for another opportunity to carry out his vengeance.
From the somewhat tacky Republic logo forward (this one precedes the familiar bald eagle) the transfer of The Phantom Speaks simply looks terrific — clean and bright. The uncredited music builds a funereal organ mood, to good effect. A killer walks forward into camera behind the main titles, perhaps inspired by the main title design for the previous year's Double Indemnity.
This is the first of two titles given twin commentaries, one by Tim Lucas and another joint effort by Stephen Jones & Kim Newman. All three experts sound motivated by this show's good qualities. They relate a lot of useful information, review quotes and good analysis of John English's direction and the film's thematic consistency. We also learn that The Phantom Speaks went out on a Republic all-horror double bill with the next feature in the box set, The Vampire's Ghost.
This disc also contains a bonus feature, The Lady and the Monster. I'll discuss it at the end of the full review.
---

The Vampire's Ghost
1945 / 59 min.
Starring: John Abbott, Charles Gordon, Peggy Stewart, Grant Withers, Emmett Vogan, Adele Mara, Roy Barcroft, Martin Wilkins, Zack Williams.
Cinematography: Robert Pittack, Ellis Thackery
Special Effects: Howard and Theodore Lydecker
Written by John K. Butler, Leigh Brackett, story by Brackett
Associate Producer: Rudolph E. Abel (for Republic)
Directed by Lesley Selander
Again we have a Republic horror film that seems to be trying to be anything but a horror film. This well-made but frustratingly non-poetic show is 60% tropical adventure set in a gambling den in an African country, where the crooked boss doesn't cheat or murder in the normal way… he's a vampire. I gave it a full review four years ago when it was released by Olive Films; I remember liking it.
The Vampire's Ghost has some notable items to mention; it's the first film story and (co-) screenplay by the well-remembered Leigh Brackett. The unheralded character actor John Abbott is always good; his subtle approach to vampirism almost gets the difficult-to-believe character on its feet. We can almost picture this coming off as a laughable horror version of Casablanca with Rick Blaine as a bloodsucker. Adele Mara contributes a sexy dance. One evocative shot delivers an old-fashioned supernatural shock, a view of Abbott's vampire with the shadow of a cross on his face.
Tom Weaver and Gary Rhodes return for a commentary that takes advantage of excellent production records kept by Republic Pictures. Weaver begins his enthusiastic talk by convincing us that he likes the show even as he opines that Republic hadn't a clue as to how to make a horror film. It adds a lot to our appreciation of the picture, whch needs less defending than a couple of the others. He tells us that Adele Mara's dance was singled out by the Legion of Decency as Objectionable in part for all.
---

Valley of the Zombies
1946 / 1:37 Academy / 56 min.
Starring: Robert Livingston, Lorna Gray (Adrian Booth), Ian Keith, Thomas Jackson, Charles Trowbridge, Earle Hodgins.
Cinematography: Reggie Lanning
Art Director: Hilyard Brown
Film Editor: William P. Thompson
Written by Dorrell McGowan, Stuart E. McGowan, story by Royal K. Cole, Sherman L. Lowe
Produced by Dorrell McGowan, Stuart E. McGowan (for Republic)
Directed by Philip Ford
This third Republic show is another chiller that spends most of its time trying to be something else. A cheerful romantic couple (Robert Livingston, Adrian Booth) have to dodge the cops and investigate a creepy rural mansion to avoid a charge of murder. Their banter is occasionally amusing, and balanced by the wise-acre remarks from the cops that suspect them. The 'Valley of the Zombies' is just a figure of speech — we never go to any such place. There's really only one 'zombie.' He's played by Ian Keith as a dour-faced bogeyman complete with glaring eyes. He dresses like a Victorian midnight stalker, in a slouch hat and cape.
Several murders occur, but unless you count a few errant shadows on walls and floors, they're not really in a horror context. Bad guy Keith is given a great name, that's for sure: Ormand Murks. He was apparently revived from the dead in a technical sense, and there's some frou-frou backstory about benign experiments by Murks with the help of his undertaker brother (Erle Hodgins) that ended up with Ormand needing to replenish his blood frequently. This is accomplished with transfusions, so he's a zombie-vampire without any of the expected genre trappings — no fangs, no rising from the dead, no visible blood.
All of the creepy stuff happens off screen. Several victims are said to have been embalmed but there aren't really any scenes in a mortuary parlor. All we get is the creepy Orman Murks stalking about, strangling a doctor or two. Most scenes are taken up with the light relationship between the leads, but it doesn't add up to a hell of a lot. In the final clinch, the leading man makes a joke about the mixed drink called the Zombie. Audiences probably groaned out loud … but I also think this is a show they'd sit through.
Director Philip Ford and cameraman Reggie Lanning do give the show a very nice look. The well-lit images are definitely not Poverty Row material, and Ford knows to milk shots of Ormand Murks slowly approaching the camera for maximum effect. Ian Keith works overtime to make Ormand interesting. Film noir fans will remember him as a soul-tortured carny performer in the classic Nightmare Alley a couple of years later.
Zombies carries two commentaries. Tim Lucas goes agreeably analytical, breaking down shots, assigning credit to technical effects and extracting interesting genre ideas from the film's concept of a vampire — which resembles certain 'medical' vampire films made much later. Stephen Jones & Kim Newman similarly discuss actor careers and talk more about context, the decline of horror films in the middle '40s and the marketing strategies of small companies like Republic. We're told that back in 1931, Ian Keith was shortlisted for the Dracula role won by Bela Lugosi.
---

She Devil
1957 / 77 min.
Starring: Mari Blanchard, Jack Kelly, Albert Dekker, John Archer, Fay Baker, Blossom Rock, Paul Cavanagh, Tod Griffin.
Cinematography: Karl Struss
Production Design: Theobold Holsopple
Original Music: Paul Sawtell, Bert Shefter
Written by: Kurt Neumann, Carroll Young from the story The Adaptive Ultimate by Stanley G. Weinbaum
(Regal Films)
Produced and Directed by Kurt Neumann
Probably ignored when new, Kurt Neumann's She Devil is great fun today for its completely non-PC, deliriously sexist concept and screenplay. The strange ideas of male filmmakers about relations between the sexes never got as good a workout as seen here. The smug paternalistic slant is that 'unrestrained' women are essentially parasites and seducers, willing to do anything to get what they want. Critics have noted that some exploitation films were written and produced so fast, that they sometimes reveal unconscious attitudes. If that's so, She Devil may is a concentrated dose of the sex anxiety and outright misogyny felt by insecure men of the 1950s.
This tale of silly-science and female perfidy is a real jaw-dropper. It's almost scary to think that the filmmakers might have really believed this film's message. I wrote a full review and discussion for a 2013 Olive Films release.
Gorgeous Mari Blanchard is Kyra, a terminal case revived by Jack Kelly and Albert Dekker's infusion of fruit fly genetic properties. Now able to 'adapt' to every new situation, Kyra cures herself overnight, becomes more attractive, and can change her hair color at will. She wraps Kelly around her finger and then sets her sights on a millionaire, John Archer. Camera filter effects by Karl Struss handle the hair color transformations but Blanchard does the rest. The Kelly-Dekker relationship is cozier than the heterosexual pairings in the movie, suggesting not so much a homosexual context but the fact that women are just alien creatures, a beautiful but dangerous parasite gender that needs to be carefully controlled. Kyra is an absurd femme fatale.
The moral balance on view is simply psychotic: the 'monster' is a gal that won't submit to patriarchal authority or play a submissive role. The outrageous plot asserts that because Kelly and Dekker's miracle cure saved Kyra's life, they 'own' her. When she proves a deadly schmer, they have an obligation to dispose of her. Kyra's new power to 'adapt' to various murder methods makes getting rid of her a big problem, but the Boys Club's right to kill her is never in question. The dialogue even brings in a religious defense.
One wrenching action scene is a lift and re-formatting of a car wreck stock shot taken directly from Otto Preminger's Angel Face. I only mention the shot because readers always spot it and can't identify the source.
Looking rather good in Regalscope, She Devil is one of many movies shadow-produced by the Union-banned Robert Lippert, in a slick deal with 20th-Fox. Lippert's The Fly was bumped up to Color by Deluxe, given name stars and released as a normal Fox production. The psychologists in Lippert's followup cheapie The Alligator People are similar paternalistic misogynists that 'benignly patronize' their subject female (Beverly Garland).
Disc commentators Stephen Jones & Kim Newman find plenty to talk about for this show, as She Devil comes from a short story adapted several times for both radio and TV. Viavision includes an encoding of a 1952 teleplay starring none other than Lola Albright. The cllimax is softened somewhat. The presentation includes original TV commercials, and the joking host talks about his wife — an 'independent' woman who can't be trusted with his wallet. A full radio adaptation is included as well, credited to a story by 'John Jessel.'
---

The Unknown Terror
1957 / 2:35 widescreen / 77 min.
Starring: John Howard, Mala Powers, Paul Richards, May Wynn, Gerald Milton, Duane Gray, Richard Gilden, Martin Garralaga, Sir Lancelot.
Cinematography: Joseph F. Biroc
Production Designer: James W. Sullivan
Film Editor: Michael Luciano
Original Music: Raoul Kraushaar
Written by Kenneth Higgins
Produced by Robert Stabler (Regal Films)
Directed by Charles Marquis Warren
Viavision's near-perfect HD presentation of this Regalscope production should raise its reputation a few notches. It belongs to the genre of stories in which a woman enlists adventurers to hike into some wilderness to rescue a lost brother, or husband. At the end of the trail is some fantastic sci-fi monster, perhaps the lost man himself. Producers like the format because half the movie can be a safari melodrama. If there are some surprises or neat special effects along the way, all the better.
Unlike some examples, Unknown Terror takes itself halfway seriously. No annoying teenagers or comic relief comes along for the trip. An explorer has disappeared in South America while looking for a rumored 'The Cave of the Dead;' his brother John Howard and wife Mala Powers hire expert spelunker Paul Richards to accompany them on the search. They run into superstitious natives and a crackpot scientist Ramsey (Gerald Milton) who has set up a little kingdom for himself and his secret researches. Wandering in the dark wearing a not-very-Safari-safe nightgown, Mala is confronted by mysterious zombie-like creatures. Milton denies the existence of a mystery cave, but the trio presses forward. Only on entering the forbidding cavern do they discover the full secret: Ramsey is working with a weird, deadly fungus that turns men into monsters. The climax sees the explorers defending themselves against Ramsey and a cavern oozing with expanding, lethal fungus slime… and there seems no possible exit.
It's not hard to see that some effort was put into this thriller, to back up the monster thrills with reasonable dramatic values. Paul Richards' cave expert walks with a limp, and the motives for the trip are placed in question. For a while we think that Dr. Ramsey is just an obnoxious eccentric who mistreats the natives and his live-in woman, played by May Wynn.
The film's bad rep comes from its monster, commonly described as a blob made of soap suds. It becomes a little more menacing in Regalscope, where good editing juxtaposes creepy angles of the slime oozing out of every crevice in the cave. It also seems more than just soapsuds run amuck as in a slapstick comedy — we don't expect to see laundry morale officer Ensign Pulver emerge from the rocks, covered in bubbles.
Otherwise, we're impressed with the production values for the final scenes. The cave set looks genuinely enormous and ace cameraman Joe Biroc lights it extremely well. Biroc would eventually become Robert Aldrich's go-to cameraman, and Aldrich's editor Michael Luciano is at work here as well. The film is not all that distinguished, but its technical polish is way above similar sci-fi fare, like The Flame Barrier.
To tell the truth, the story details are inconsequential and soon forgotten. Some explorers die and others escape the Goo From Hell. Beautiful Mala Powers makes an okay impression, but not so much May Wynn, in a nothing part as 'Concha.' In for a forgettable music number is calypso singer Sir Lancelot, whose song isn't as insightful as the one he sings in a real zombie classic.
Stephen Jones and Kim Newman cover all the bases with this obscure item in perhaps forty minutes, and to fill the rest of the running time engage in casual discussions and tangents that are just as entertaining. Although the pandemic has closed libraries many of these experts have special resources. Just the same, detailed information on Lippert's productions has been limited mostly to testimony in Tom Weaver's interview books.
I admit it: The Unknown Terror feels special to this sci-fi fan just because decent copies have been so scarce over the years. It was especially unimpressive when pan-scanned on old TV prints. Yes, several thousand sci-fi and monster fans are going to be curious about this one. As a little kid I could never figure out exactly what was going on… and even now I don't think that Dr. Ramsey's fungus behaves in any consistent manner.
---
Viavision [Imprint]'s Region-Free Blu-ray of  Silver Screams Cinema Collection is incorrectly entered in its purchase page at Amazon (as of August 16): it is Region-A compatible and plays fine in U.S. Blu-ray players. As noted above, all the transfers save for the mediocre Return of the Ape Man are high-quality HD scans performed by the rights holders, Viacom/Paramount.

In addition to the six official features in the set, Viavision includes as an extra the 1944 Republic horror feature The Lady and the Monster, in standard definition. Although we're told that Paramount lacked a good HD scan of the film, the transfer is excellent. The movie is as good or better than any of its co-features, and a minor classic. The first screen version of Curt Siodmak's influential, much-adapted novel of psychic possession Donovan's Brain, it's the equal of Felix Feist's later Donovan's Brain with Lew Ayres.
Director George Sherman (who I too often confuse with George Marshall) and ace cameraman John Alton give The Lady and the Monster a pace and style frankly unexpected in a Republic product. The surprise star is the legendary Erich von Stroheim, who carries the film despite being billed third after Vera Hruba Ralston and Richard Arlen. A young Sidney Blackmer is also prominent in the cast. Of von Stroheim's late-career acting work I've only seen his Billy Wilder films and the weird West German Alraune, where he plays a mad doctor with ideas even stranger than simply keeping a brain alive in a glass container.
At a spooky castle, Dr. Mueller (von Stroheim) is eager to act when a fresh body comes his way for his experiment of making a brain function outside the body. Muller's reluctant collaborators are encephalograph expert Dr. Cory (Richard Arlen) and his assistant Janice Farrell (Vera Hruba Ralston). The accident victim is a powerful industrialist named William Donovan, and his widow and lawyer (Sidney Blackmer) aren't fully content with Mueller's explanations, and have somewhat underhanded motives of their own. Through telepathy, the living brain of Donovan takes psychic control of Cory, and compels him to carry out crimes in Los Angeles, including attempted murder.
The weak link in this excellent thriller is Vera Hruba Ralston, whose line readings are lifeless. She looks awkward even when standing still. Richard Arlen is basically okay if a bit thick, but he channels Donovan's telepathic rage very well. Erich von Stroheim is delightful. He doesn't perform as if slumming, or humiliated; he treats the material seriously, holding our full interest. He gives Mueller a painful- looking limp and delivers reams of expository dialogue like a champ. When Mueller barks out orders, we jump along with his assistants. His unwanted romantic advances on Janice don't come off as silly.
John Alton's gothic-influenced lighting is nothing short of superb, and even the score by Walter Scharf and Marlin Skiles is above average. There are other delights, like von Stroheim's immortal dialogue line "Don't forget the Gigli saw!," which of course comes out as "Don't forget the giggly saw!"
This is actually a great discovery. The atmosphere is so good that the occasional feverish narrative voiceovers are a big assist to the creepy tone. Basically, an old-fashioned no-nonsense approach to a macabre story pays off. If you get this collection, don't overlook this horror gem.
Reviewed by Glenn Erickson
---
Silver Screams Cinema Collection
Region-Free Blu-ray rates:
Movies: Ape Man: Fair but fun, Phantom: Excellent, Vampire's: Good, Zombies: Good-, She Devil: Excellent, Unknown Terror: Very Good++, Lady and the Monster: Excellent
Video: all Excellent save for Return of the Ape Man
Sound: all Excellent save for Return of the Ape Man
Supplements: ALL audio commentaries: Return of the Ape Man: Tom Weaver, Gary Rhodes and Steve Kronenberg. / The Phantom Speaks: Tim Lucas (1), Stephen Jones & Kim Newman (2); bonus feature The Lady and the Monster (1944) / The Vampire's Ghost: Tom Weaver, Gary Rhodes / Valley of the Zombies: Tim Lucas (1), Stephen Jones & Kim Newman (2); / She Devil: Stephen Jones & Kim Newman; Tales of Tomorrow episode "The Miraculous Serum" ; Escape! radio anthology episode "The Adaptive Ultimate" (1949) / The Unknown Terror.
Deaf and Hearing-impaired Friendly? YES; Subtitles: English (feature only)
Packaging: Three Blu-ray discs in three Keep cases in heavy display box
Reviewed: August 14, 2021
(6551scre)

Visit CineSavant's Main Column Page
Glenn Erickson answers most reader mail: cinesavant@gmail.com

Text © Copyright 2021 Glenn Erickson