One of the best and most melodic of filmic transpositions from Broadway, James Whale's beautifully directed movie showcases all-time great performances by Irene Dunne, Paul Robeson, Helen Morgan, Hattie McDaniel, and Charles Winninger. If you didn't grow up with an awareness of this 1936 show, it's because it was tossed in a vault and kept from view for more than forty years. Criterion's new disc is a wonderful surprise that does the movie justice.

Show Boat
Blu-ray
The Criterion Collection 1021
1936 / B&W / 1:37 Academy / 113 min. / available through The Criterion Collection / Street Date March 31, 2020 / 39.95
Starring: Irene Dunne, Allan Jones, Charles Winninger, Paul Robeson, Helen Morgan, Helen Westley, Queenie Smith, Sammy White, Donald Cook, Hattie McDaniel, Arthur Hohl, Charles B. Middleton, J. Farrell MacDonald, Clarence Muse, Eddie "Rochester" Anderson.
Cinematography: John J. Mescall
Original Music: Jerome Kern and Lyrics Oscar Hammerstein II
Written by Oscar Hammerstein II from the book by Edna Ferber
Produced by Carl Laemmle Jr.
Directed by James Whale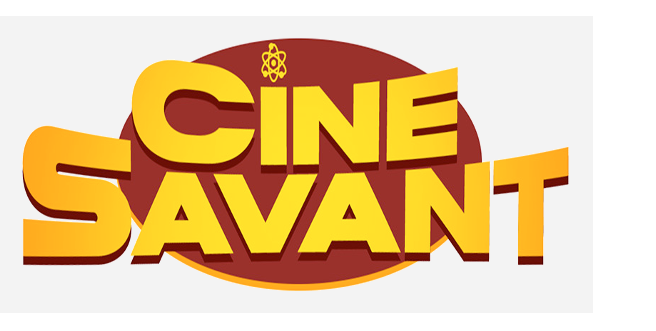 One of the best Hollywood musicals ever has made it to Blu-ray, happily uncut.
Credited as the Broadway musical that shifted the form away from frivolous comedies to dramatic plays, Show Boat is based on Edna Ferber's popular multi-generational novel about the fortunes of a river-going entertainment troupe. The book was filmed by Universal as a part-talkie in 1929, before the first full version of the musical, starring Irene Dunne, arrived in 1936. The reason that both films  faded from the collective memory is that they weren't viewable for the better part of forty years. The '36 Show Boat didn't reappear until the 1980s. Some fans wondered if its racial content had made it unacceptable for TV, and others may have concluded that its suppression had something to do with the blacklisting of its star Paul Robeson.
But the truth is a straight business story:  in 1951 MGM released a glossy but simplified Technicolor production with Kathryn Grayson, Howard Keel and Ava Gardner. When MGM bought the film rights it also took possession of the old versions… and quietly locked them away. Other films that MGM bought up and buried in favor of their own remake versions include the original British Gaslight, the 1932 Dr. Jekyll and Mr. Hyde and the French- language Gigi from the late 1940s. I suppose we should be grateful that they weren't destroyed…
The 1936 version is by far the best, a warm-hearted classic from stem to stern, with unforgettable songs and performances. Show Boat's director James Whale cast some parts with stars from the original New York production and most of the other actors had played in road companies or abroad. Irene Dunne's stage performance in Show Boat had won her an RKO contract six years before, and she's simply marvelous.
This is the only American musical to feature the enormously talented Paul Robeson. Audiences frequently assume that the Kern-Hammerstein song Ol' Man River is an authentic folk spiritual. Whale's sophisticated direction elevates the drama far above Nelson Eddy-Jeanette MacDonald operettas of the time. Fans of the later big-screen Rodgers & Hammerstein adaptations of the 1950s will be impressed: even minus color and widescreen, Show Boat is a better film than any of them.
The Warner Archive released a plain-wrap DVD in 2014, but this jump to Blu-ray HD is the best fate that could be wished for the show. The movie overall looks great, beginning with the creative opening credits made entirely from 3-D paper cut-outs. Criterion adds informative documentaries, not sales-oriented featurettes as would a studio.

The screenplay drops some of the songs but keeps most of the original storyline intact. Capn' Andy (Charles Winninger) commands the beloved show boat Cotton Blossom, performing up and down the river. His wife Parthy Ann (Helen Westley) makes it her mission to sequester their daughter Magnolia (Irene Dunne) from the 'undignified' actors in Andy's troupe. Elly May and Frank (Queenie Smith & Sammy White) sing and dance and do comedy, while the company's star is the beautiful Miss Julie LaVerne (Helen Morgan). But when Julie is revealed to be a black passing for white, she and her husband Steve (Donald Cook) run afoul of Mississippi's miscegenation laws and must leave the show. Magnolia takes her place, and Andy hires the gambler Gaylord Ravenal (Allan Jones) to play opposite her. Against Parthy Ann's dictates, the new pair falls deeply in love…
Show Boat benefits greatly from director James Whale's careful attention. The experienced stage director opens up the play but retains the focus on its rich characters, or water down its racial politics. The sense of injustice communicated by the scandal of Miss Julie's color makes Show Boat racially progressive, despite the fact that a large group of 'darkie' laborers are always in the background. Also erasing most objections are Hattie McDaniel as the boat's cook Queenie, and her 'man' Joe, played by Paul Robeson. As a character Joe verges on a shiftless stereotype, yet he serves as the play's racial conscience. As the song Ol' Man River explains the misery of work for blacks along the river, we see a semi-stylized expressionist montage illustrating the injustice.

Despite the sympathy given racial issues, it can't be denied that Show Boat reveres the un-reconstructed South as the Good Old Days.  A 1926 play about the 1880s South is not going to be a fountain of PC values. Universal did add one unfortunate blackface number, performed by Magnolia after her own career is established. Ironically, the most lyrical and inspired scene also invokes racial differences, but in a harmless way. Joe and Julie join Queenie in her kitchen to sing Can't Help Lovin' Dat Man. Queenie asks Julie: "How come you know that old song?" The capper comes when young Magnolia does an impromptu dance, imitating a shuffling black. It's affectionate, adorable and hilarious, without apologies. Are we supposed to disapprove when charismatic black performers playing demeaning roles conceived by whites, transcend the context and promote racial harmony?
Irene Dunne and Allan Jones' love duets range from genuinely touching (Make Believe) to merely cute (the number they sing from the windows of their show boat cabins). Charles Winninger propels his own brand of sentimentality, contributing two show-stopping moments of his own. When one of his primitive stageplays breaks down, Winninger's Cap'n Andy leaps up and narrates/performs an entire fight scene with such enthusiasm that he wins applause from the audience. Magnolia's big New Year's Eve singing premiere is a disaster, weak and timid, until her father suddenly appears from the audience and rallies the crowd to follow her in singing the old standard After the Ball (is Over). All of the musical moments are profoundly sentimental, judged and timed to bolster the story's more melodramatic turns. Men leave their women, women go back to performing, women sacrifice for each other.

The legendary Helen Morgan was the original Julie LaVerne in Florenz Ziegfeld's stage show. She made a number of pictures including Rouben Mamoulian's nearly experimental talkie Applause, and also sang as Julie in a prologue for the 1929  Show Boat. The '36 version was her last film. The quintessential torch singer by the piano, Ms. Morgan was to die of alcoholism at an early age.
Show Boat fronts impressive production values: giant sets and large crowd scenes. The showboat is a beauty, and several streets appear to have been constructed to represent a riverside town. John Fulton's fancy matte shots frequently place the boat against river backgrounds, especially at night. The orchestrations and sound recording are particularly good … several stage songs dropped for the movie are heard as underscore, for transition themes and under the main titles.

Besides the blackface number, the film's only (debatable) stumble is the ending, which effects a romantic reconciliation in the big city instead of back on the showboat. We witness a grand stage performance by Magnolia's daughter, now grown. As this is now 1925, we assume that the Cotton Blossom is no more. Unlike in the play, we never see Queenie or Joe again; they in fact disappear from the movie about halfway through. But it's difficult to quarrel with a show that yields such emotional riches.
It is probably too late for Show Boat to regain its proper position in nostalgic musical film memory. A full generation grew up while it was out of sight and forgotten. Paul Robeson passed away in 1976, possibly convinced that his performance would never be seen again. A modern audience and critics could easily dismiss the movie as yet another white-created travesty of black history, a mindset that has resulted in some new productions of Porgy and Bess being re-envisioned away from the original concept. A multi-racial 2020 audience isn't likely to have much patience for Irene Dunne singing and dancing in blackface, even though such numbers were ubiquitous in the 'thirties… even Judy Garland did more than one. But Warners has done the right thing by not cutting the scene. Show Boat will remain a special gem for those willing to dig into the history.
---
The Criterion Collection's Blu-ray of  Show Boat is a sparkling new 4K restoration of the musical spectacular that marked the end of the Laemmle years at Universal. The image is rich and smooth, and the audio is particularly robust. The HD detail shows how many shots combine live action, mattes, and split screens — the river-set show was almost entirely filmed on the Universal lot. Some opticals and rear-projected shots are a bit grainy, a result of duplication. The only (tiny) flaw that caught my eye occurs at about the one-hour mark — a couple of frames are repeated on a cut.
An early Criterion laserdisc of Show Boat was released in 1989 ( → ). I remember the folks at MGM/UA Home Video trying to revive all three versions of the movie for laser around 1992. But a full restoration had to wait for years — it must have been difficult to convince a corporate committee that an almost forgotten movie deserved the attention.  Show Boat is to musicals what I Know Where I'm Going!  is to romances — not everybody sees it, but most that do become instant fans. I've never seen a bad Irene Dunne performance. Her singing is so compelling, it makes a musical as uneven as Sweet Adeline something I watch every year.
Disc producer Abbey Lustgarten's array of fine extras illuminate Show Boat's director and especially star Paul Robeson. Miles Kreuger's 1989 commentary is here… it's simply terrific. There seems to be nothing Kreuger doesn't know about the history of the play and the performing personalities that brought it to life on stage and this film. A familiar refrain heard on the commentary is, simply how fortunate we are that this near-perfect cast ended up being recorded on film, especially Paul Robeson.
A new interview with James Whale's biographer James Curtis is illustrated with beautiful behind the scenes photos of the director at work. Paul Robeson: A Tribute to the Artist is an Oscar-winning short documentary from 1979, narrated by Sidney Poitier. It seems somewhat apologetic about Robeson's free speech views even as it deplores his treatment by the State Department. Because Robeson spoke unpopular opinions ('while being black'), our government made it impossible for him to perform in any American venue, and pulled his passport so he couldn't leave the country to work elsewhere. Blacklisting basically obliterated writers, academics, and performers labeled as politically undesirable: Paul Robeson was effectively rendered a non-person, as in Stalin's Soviet Union.

The video essay Recognizing Race in Show Boat is somewhat problematic. Professor Shana L. Redmond takes the film's dated racial content to task in an academic lecture that's important and needs repeating, but seems unduly harsh on the movie, as if we ought to be careful not to enjoy it too much. Whale's film does depict blacks doing stereotyped things, but he's sensitive to all of them — they're never the butt of a joke. The scene in which Magnolia mime-dances a black (or minstrel-show) dance for comic effect is delightful and innocent, period. It bonds her with the black characters. The expressionist montage that accompanies Ol' Man River is a cry against oppression like nothing else in 1930s Hollywood. Miss Julie's predicament 'passing for white' is a powerful condemnation of racism.
The extras devoted to the 1929 Show Boat consist of a sixteen-minute sound section followed by a twenty-minute excerpt of silent scenes with a commentary by Miles Kreuger. We learn that the '29 version just dramatized the book — Kreuger points out major differences with the stage version — and only at the last minute licensed songs from the show. Four songs are performed directly to the early-talkie camera by Tess Gardella, Jules Bledsoe (Old Man River) and, sitting on a piano as was her trademark, Helen Morgan (Bill). Miles Kreuger tells us that Tess Gardella played the role of Queenie in blackface.
Also included are two full radio adaptations of Show Boat, each an hour in duration.
Reviewed by Glenn Erickson
---
Show Boat
Blu-ray rates:
Movie: Excellent
Video: Excellent
Sound: Excellent
Supplements (from Criterion): Audio commentary from 1989 featuring American-musical historian Miles Kreuger; New interview with James Whale biographer James Curtis; Recognizing Race in Show Boat, a new interview program featuring professor and author Shana L. Redmond; Paul Robeson: Tribute to an Artist (1979), an Academy Award–winning short documentary by Saul J. Turell, newly restored; Four performances from the sound prologue of the 1929 film version, including songs from original Broadway cast members Helen Morgan, Jules Bledsoe, and Tess Gardella, plus twenty minutes of silent excerpts from the film, with audio commentary by Kreuger; Two radio adaptations featuring stage and screen cast members Morgan, Allan Jones, and Charles Winninger; producer Orson Welles; and novelist Edna Ferber. An illustrated insert booklet with an essay by critic Gary Giddins.
Deaf and Hearing-impaired Friendly? YES; Subtitles: English (feature only)
Packaging: One Blu-ray in keep case
Reviewed: March 17, 2020
(6228boat)

Visit CineSavant's Main Column Page
Glenn Erickson answers most reader mail: cinesavant@gmail.com
Text © Copyright 2020 Glenn Erickson