French filmmaker Alain Jessua comes up with a commercial thriller with a science-fiction, medical horror twist. Alain Delon and Annie Girardot don't shy away from some matter-of-fact nude scenes, that serve a legit dramatic purpose. Outside France the sex content was almost the only angle exploited. Beneath the glamour and intrigues at a chic rejuvenation clinic is an unflinching statement about the abusive entitlements of the wealthy. But don't worry, being rich means never having to say you're sorry. In a beautiful restored transfer with full language choices.

Shock Treatment
Blu-ray
Severin Films
1973 / Color / 1:66 widescreen / 91 87 min. / Traitement de Choc, Doctor in the Nude / Street Date October 27, 2020 / 30.00
Starring: Alain Delon, Annie Girardot, Robert Hirsch, Michel Duchaussoy, Gabriel Cattand, Jeanne Colletin, Robert Party, Jean Roquel, Roger Muni, Lucienne Legrand, Anne-Marie Deschodt, Jurandir Craveiro, Joao Pareira Lopez.
Cinematography: Jacques Robin
Film Editor: Hélène Plemiannikov
Special Effects: Louis Assola, André Pierdel
Music: Alain Jessua, René Koering
Written by Alain Jessua, Roger Curel
Produced by Raymond Danon, Jacques Dorfmann
Directed by Alain Jessua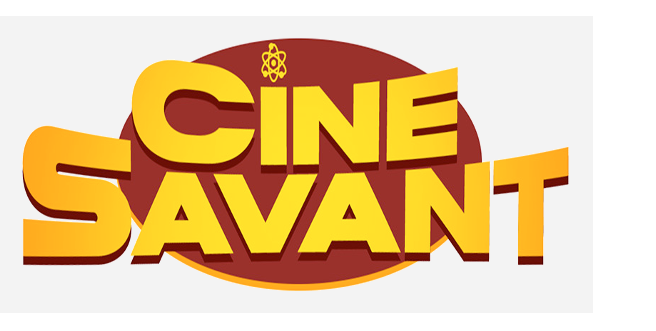 What kind of thriller is this?  It's the kind that can't be discussed without a few spoilers. So be forewarned.
This 1973 French import helps explain my lack of enthusiasm for a big, worthy hit from three years ago, Jordan Peele's Get Out. As William Bayer said, the movies that take off are the ones that somehow predict what the public will want to see before they know what they want to see. Peele's movie had the good fortune to arrive just as the Black Lives Matter movement began, and its theme rang true. Yet at heart Get Out is familiar territory. Instead of alien possession (Invasion of the Body Snatchers 1956) or medical profiteers (Coma 1978), Peele gives us an evil racist conspiracy. His most credible notion is that the decadent rich would commit such crimes… these might be the same entitled vermin willing to pay fifty thousand dollar bribes to cheat their children into desirable colleges.
Jordan Peele's race angle was Topical with a capital T, but body-snatching techno-thrillers have been around a long time. The underachieving Parts: The Clonus Horror (1979) struggles to convince but its premise is thoughtful. The superior, depressing Never Let Me Go (2010) was written by Alex Garland from a book by Kazuo Ishiguro. If distressing reports like this NBC news item are true, the society-sanctioned organ harvesting scheme in that depressing horror story is no fantasy.

The interesting French writer-director Alain Jessua may have made the first of these kinds of pictures with Shock Treatment aka 'Traitement de Choc'. Its twists and surprises would indeed have been a major shock for 1973 viewers not expecting a show with big stars to verge without warning into territory like The Suicide Club or The Most Dangerous Game. The trailer suggests a sexy thriller, perhaps about murders at a beach Spa. Any buzz generated was likely centered on the film's abundance of skin: 'Alain Delon goes full-frontal nude.'
The screenplay by Jessua and Roger Curel is one of those twisty 'Twilight Zone' constructions that saves a series of revelations for its third act. A casual viewer might get to the halfway point still expecting something conventional to transpire.  Delon's doctor might be running a drug ring. Or the odd events might turn out to be benign — perhaps the leading lady is projecting her delusions onto others, as did the hysterical Miss Giddens. Unfortunately, when word of mouth leaked out about what really happens in the movie, fans of Alain Delon might be repulsed. The original trailer stays mum, but even the IMDB page begins with a blurb giving away the entire premise, pretty much ruining the show.

The clothing company of wealthy businesswoman Hélène Masson (Annie Girardot) almost runs itself, but she's nearing forty and depressed at being dumped by a longtime boyfriend. She checks in for an extended stay at the beautiful 'Devilers Institute,' an exclusive, exceedingly expensive spa that offers a semi-secret rejuvenation therapy. The clientele are all extremely wealthy, attractive professionals with excellent connections. Hélène meets up with her friend Gérôme Savingnat (Robert Hirsch), who recommended the spa to her. But he is destressed because financial woes may force him to abandon his treatment. The mysterious Docteur Devilers (Alain Delon) is a smiling, confident professional who flies his own plane and keeps a tight rein on all activities at his Institute, helped by his co-researcher Docteur Bernard (Michel Duchaussoy). Hélène is charmed by the charismatic Devilers and intrigued by the other guests, who claim to have derived great health benefits from the treatments. They're careful when speaking to the new arrival yet express awe of Devilers, as if he were a cult leader. The spa's hired help are all young illegals trucked in from Portugal. Several exhibit severe drinking problems. Naturally curious, Hélène talks to some locals resentful of the clinic and pokes around the out-of-bounds lab building. She sees Devilers working with flocks of sheep. He begins paying romantic attention to her, and admits that he sleeps with many of his patients. He also tells her to be as curious as she wants. He has nothing to hide.
Traitement de Choc is a classy production in every respect. It doesn't play at all like an exploitation movie, not even the nude scenes. Jessua maintains a clinical distance, making the 'conspiracy' elements less obvious than those in Michael Crichton's Coma. But the show plays much differently now, when almost every entertainment this side of Sesame Street involves a conspiracy or a cover-up. The moment Hélène signs her release and allows herself to be drugged, we're ready for anything. But director Jessua's approach is so low-key that by the second act we share Hélène's anxiety: what exactly is going on?

In 1973 the notion of a murderous medical conspiracy was still the territory of incoherent thrillers (Scream and Scream Again) and comic satires (O Lucky Man!). Skipping over the trashier, sillier surgical horror pix of the '60s (The Frozen Dead), Jessua's picture is more like an an update of George Franju's Eyes Without a Face. No longer do we have a secretive, misanthropic mad surgeon inflamed by hubris issues. Thirteen years later, a stratum of the entitled super-rich regard themselves as a different species than The Common Folk. Devilers' clinic is unregulated — no inspections, no personnel oversight. His influential 'cult' followers have the connections to insure complete privacy.
Devilers may have 'Devil' in his name, but he's no gothic mad doctor. He's comparable to the exalted celebrity doctors that run plastic surgeon clinics for VIPS with unlimited finances. The Docteur's excellent social skills soothe the nerves of insecure millionaires. To them he's a God, more holy than their brilliant tax accountants and money-laundering bankers.

The Deadly Sin on view ends up not being pride or lust, but the obscene arrogance of the super-wealthy. A rich and connected minority is so powerful that it can flaunt its domination without fear of reprisals. The local restaurateur defers to Docteur Devilers as if he were a feudal Lord. The powerless Portuguese workmen don't exist as individuals. More than once, Hélène is confronted with the exact same rotten rationalization — 'You want what you want and you can pay for it. Don't pretend that you care about fairness or equality because you don't. We've gotten over the hypocrisy of pretending to worry about what happens to unimportant people, to strangers.'
The excellent cast is invested in the story and Alain Jessua's somewhat cold filmmaking approach. Alain Delon seems committed to the role of the ultimate Dr. Feelgood, a comforting 'positive thinker.' The film's high level of casual nudity is only surprising in that A-list stars are involved. Although the curious might purchase tickets to, ah, judge various body parts of the two stars, the nude scenes communicate well the idea that these elites consider themselves above common conventions. Celebrating their renewed vitality, Devilers' disciples may even think of themselves as superhuman.

As I say, the only setback to Traitement de Choc is that we viewers of 2020 are pre-conditioned to anticipate diabolical conspiracies everywhere. We're two steps ahead of Annie Girardot's personable, determined Hélène. The woman is no dummy… it's just that she lives in a world not yet overtaken by what we might call Perpetual Suspicion.
The producers located an interesting setting, a clean, somewhat gloomy compound on a remote cliffside. There are no guards and no security fences. Scenes take place on an excursion boat and in Devilers' airplane. We see no sign of budget short cuts — the lab areas are convincing and creepy in a shiny-tidy sense, and even the living quarters emphasize polished metal against gray walls. We see some rabbits under restraint, and Devilers and Bernard are observed examining a sheep carcass. Alain Jessua's approach is so cool and controlled that we're almost not ready when things go crazy at the finale. And there is a direct connection to Franju's Les yeux sans visage: when a convincing horror image is needed Jessua turns to Franju's special effects expert, Louis Assola.
---

Severin Films' Blu-ray of Shock Treatment is a beautiful, flawless scan of this visually cool and clinically chilling thriller. It carries the now-ubiquitous logo of Studiocanal, which all but guarantees an excellent job of remastering. The pleasant changes in the weather at Docteur Deviliers' seaside 'paradise factory' are the work of cameraman Jacques Robin. This patch of lonely coastline seems ust cold and breezy enough to require a windbreaker. On days when the sun shines everybody's at the pool, or soaking in a seaweed bath… being served by waiters, of course.
The pleasant Brazilian sambas on the soundtrack remind us that the Institute's unskilled staff are imported young homens portugueses. Composer René Koering is on hand in a new featurette to talk about his music; he also pops up in a selected-scene commentary.
Severin insiders have been contributing authoritative interviews with Euro directors and prime creatives for twenty-five years now. For Traitement de Choc they give us a featurette overview by the Cinémathèque Française's Bernard Payen, the René Koering piece and a re-edited file interview with director Jessua, who I've never seen speak before. All are well produced, as is the disc presentation overall.
The included trailer consists of animated still photographs, an effective style for this show. The choice of photos hits the mystery sell more than horror, with a tease toward the film's copious sex content. The U.K. distributor seems to have gone the full exploitative route, re-titleing Traitement de Choc as Doctor in the Nude.
The show can be viewed in its original language with subtitles or in a rather good English dub. English closed captions are present as well. A two-disc edition is available, that includes a CD of the original music score.
Reviewed by Glenn Erickson
---
Shock Treatment 'Traitement de Choc'
Blu-ray rates:
Movie: Excellent
Video: Excellent
Sound: Excellent Audio: English mono with optional closed captions, French mono with English subtitles
Supplements: Alain Jessua – The Lone Deranger: Interview with Bernard Payen, curator at The Cinémathèque Française; Koering's Scoring – Interview with Soundtrack Composer René Koering; Director's Disorder – Interview with director Alain Jessua; Drumrunning – René Koering commentary on three sequences; Trailer.
Deaf and Hearing-impaired Friendly? YES; Subtitles: English (feature only)
Packaging: One Blu-ray in Keep case
Reviewed: October 28, 2020
(6378choc)

Visit CineSavant's Main Column Page
Glenn Erickson answers most reader mail: cinesavant@gmail.com

Text © Copyright 2020 Glenn Erickson