Shake Hands with The Devil
Fierce Irish rebels go head-to-head with Brit occupation forces, and James Cagney is first on the barricades. Michael Anderson's thriller about terror violence in 1921 Dublin has suspense, beautiful cinematography in real Irish locations, and a standout cast: Don Murray, Glynis Johns, Dana Wynter, Michael Redgrave, Cyril Cusack and Sybil Thorndike — plus added-value players Richard Harris, Donal Donnelly and Niall MacGinness. Cagney's surgeon-turned guerilla doesn't yell "Top of the World!" but he's as psychotic as Cody Jarrett: he wants to shoot both the leading ladies. Included is a good interview with Don Murray.

Shake Hands with the Devil
Blu-ray
KL Studio Classics
1959 / Color B&W / 1:66 widescreen/ 111 min. / Street Date January 4, 2022 / available through Kino Lorber / 24.95
Starring: James Cagney, Don Murray, Dana Wynter, Glynis Johns, Michael Redgrave, Sybil Thorndike, Cyril Cusack, Marianne Benet, Robert Brown, John Cairney, Harry H. Corbett, Eileen Crowe, Allan Cuthbertson, Donal Donnelly, Richard Harris, Eithne Dunne, William Hartnell, John Le Mesurier, Niall MacGinnis, Patrick McAlinney, Ray McAnally, Noel Purcell, Christopher Rhodes, Walter Gotell.
Cinematography: Erwin Hillier
Art Director: Tom Morahan
Film Editor: Gordon Pilkington
Original Music: William Alwyn
Screenplay by Ivan Goff, Ben Roberts adaptation Marian Thompson (Spitzer) from the novel by Rearden Conner
Produced and Directed by Michael Anderson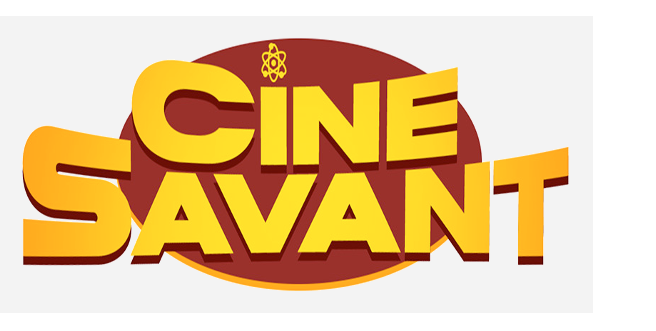 Marlon Brando's company Pennebaker Films got involved in a number of projects in the years it took him to film One-Eyed Jacks for Paramount; his producing partners are also credited on this violent tale of Irish conflict in 1921, alongside director-producer Michael Anderson. Shake Hands with the Devil is a good-looking show with an impressive Irish/English cast, spiked with a couple of big American names in the top roles.
Any honest movie story about 'the troubles' can't help but be downbeat and pessimistic. John Ford's classic The Informer is an out-and-out tragedy, and lesser attempts encounter difficulty making the subject entertaining, Michael Collins for one. Sergio Leone's Giù la testa extends the conflict of The Informer and ends up endorsing a conservative, anti-revolution message. So does Shake Hands with the Devil, really, but in more of a mainstream way. 'Constructively' splitting hairs, the storyline distinguishes between patriotic opposition and a more militant, radical rage.

The producers brought an unbeatable package deal to United Artists: star James Cagney revives some of the manic rage of his Cody Jarrett, from White Heat. Tailoring the screenplay for Shake Hands to Cagney's strengths are Ivan Goff and Ben Roberts, the writers of that apocalyptic gangster classic as well as Cagney's previous hit Man of a Thousand Faces.
Kerry O'Shea (Don Murray of Bus Stop) is an American medical student in Dublin, and also the son of an Irish patriot. He helps a woman working for the IRA to hide from the occupying British police, called the Black and Tans. When Kerry comes to the aid of an IRA gunman in the street, his fellow student Paddy Nolan (Ray McAnally) is shot dead. Kerry escapes but leaves behind a textbook bearing his name. As rebels associated with violence risk execution Kerry has no choice but to accept the protection of the local resistance 'Commandant,' his own medical school instructor, Sean Lenihan (James Cagney). He briefly meets the IRA leader 'The General' (Michael Redgrave of Time Without Pity) before being spirited out of Dublin to an IRA hideout on a seaside farm. Waiting to be smuggled out of the country, Kerry meets fellow political outlaws poet Chris Noonan (Cyril Cusack of Fahrenheit 451), Mike O'Callaghan (John Cairney) and the boastful, reckless Terence O'Brien (Richard Harris, in his second film role). Local bargirl Kitty Brady (Glynis Johns of Miranda) is a frequent visitor, even though Lenihan sternly warns her to stay away.

With the help of the patriotic Lady Fitzhugh (Sybil Thorndike) Lenihan's cell conspires to free the IRA leader Liam O'Sullivan (Noel Purcell). The ambush fails partly to O'Brien's stupidity; both Lady Fitzhugh and Kerry are seized. Lenihan is able to spirit the badly beaten Kerry out of jail, and he decides to join up. He begins a romance with Kitty, while news comes that the elderly Lady Fitzhugh is on a hunger strike. The group kidnaps Jennifer Curtis (Dana Wynter), the daughter of an English general, to exchange for Lady Fitzhugh. Kerry grows close to the innocent Jennifer as well, knowing that Lenihan is perfectly willing to kill her in cold blood. Lenihan also rejects The General's news that a peace will soon be brokered with the English, because it falls short of full freedom. He goes ahead with plans to ambush the hated Colonel Smithson (Christopher Rhodes) on a Dublin dock, knowing it may ruin The General's negotiations.
The action-oriented Shake Hands with the Devil is both exciting and realistic; it falls short of greatness by being overly predictable in both event and characterization. The contours of the story are tailored for clarity and romantic considerations. The hero is an innocent Yank, so as to have someone to explain everything to (with the audience listening). All those excellent actors slip into compartmentalized patterns — Richard Harris the dumb lout, Cyril Cusack the sensitive writer, etc. Our handsome American wins the affection of both the low-born Kitty and the patrician Jennifer, and everybody gets to strike poses and make speeches. Michael Anderson's direction is efficient, but little else — the banter among the rebels tells the story and little else.

↑  Something is wrong whenever Glynis Johns doesn't come across perfectly in a movie. The attractive & intelligent actress is a tad obvious as the promiscuous barmaid Kitty, as if trying too hard to be 'slutty.' We can tell a mile off that Kitty is being set up to inadvertently trigger Cagney's unreasonable Lenihan. Kitty's sexual aggressiveness inflames Lenihan's hatred of women in general. She taunts him on a midnight beach and gets half-choked to death, like Virginia Mayo in White Heat.
↓  By contrast Dana Wynter's Jennifer is a paragon of poise and dignified womanhood. Lenihan definitely has a screw loose to think that Kerry will participate in her execution. The crisscrossing conflicts find their way into position speeches: because so much of the Kerry / Lenihan / Kitty / Jennifer impasse soaks into the dialogue, we can pretty much guess the movie's outcome. The resolution is as clear-cut as a stylized western: Kerry must confront his substitute 'evil father' figure, a situation similar to that between Gary Cooper and Lee J. Cobb in the previous year's Man of the West.

Don Murray looks intelligent, which is why his Bus Stop cowboy yokel can be hard to take. He's more than handsome enough to attract both Kitty and Jennifer . . . yet doesn't generate all that much chemistry with either. There's no more heat here than Murray had with Marilyn Monroe. All these actors are capable of more nuance and grit — I wonder if more attention from the director might have helped. The movie is efficient but it could be more intense.
On the other hand this is one GREAT- looking B&W movie, far better than the greyish, soft prints that were once shown on syndicated TV. The Dublin locations look superb.  Trinity College stands in for the medical school, I assume. Cameraman Erwin Hillier (I Know Where I'm Going!,  Michael Anderson's The Quiller Memorandum) exploits the wet cobblestones for good effect and makes the military prisons look clammy and ugly. Especially attractive is the Irish country scenery — the roads, the beaches, the lighthouse. The big finale takes place on a dramatic promontory overlooking the sea, stressing the elemental conflict between Lenihan and Kerry.
In the end the show doesn't fully explain the humanist surgeon Sean Lenihan's transformation from patriotic opposition to unrestrained viciousness. Director Anderson moves the actors well enough, and the action scenes are strong despite having a storyboarded cut and paste quality. But the thriller looks great and has an attractive, quality cast. It still gets our vote.
---

The KL Studio Classics Blu-ray of Shake Hands with the Devil gives the handsome B&W show the presentation it has needed for a long time. The widescreen image looks great, pulling rich textures out of all that Irish stonework and scenery: we want to pull up our wool collars against some of those chill breezes. Anderson and cameraman Hillier took pains to shoot some scenes at the magic hour, and came up with some spectacular images.
William Alwyn's dramatic soundtrack music score is on the insistent side; I see that he composed for A Night to Remember, Carve Her Name with Pride and at least a dozen earlier pictures that we remember fondly. Happily, the audio elements for this United Artists film appear to have been retained in great shape, undistorted.
Kino offers no commentary for Shake Hands with the Devil but compensates mightily with a very nice eight-minute recent (?) interview with Don Murray, edited by Elijah Drenner. Murray generously covers his background and career and even explains some of the context of the IRA conflict in 1921.
The trailer included has English text but lacks a voiceover track.
A definite pleasure with this movie is seeing familiar actors in smaller roles. Eithne Dunne has a bigger role in Coppola's Dementia 13. Robert Brown had a stint as 007's M but was great back in The Abominable Snowman. John Cairney is always a standout: Jason and the Argonauts, The Flesh and the Fiends. Donal Donnelly is better known from his comic turn in The Knack . . . and How to Get It. William Hartnell: Brighton Rock. Niall MacGinnis: Night of the Demon.
Reviewed by Glenn Erickson
---
Shake Hands with the Devil
Blu-ray rates:
Movie: Very Good
Video: Excellent
Sound: Excellent
Supplements: Interview with Don Murray, trailers.
Deaf and Hearing-impaired Friendly? YES; Subtitles: English (feature only)
Packaging: One Blu-ray in Keep case
Reviewed: February 27, 2022
(6676shak)

Visit CineSavant's Main Column Page
Glenn Erickson answers most reader mail: cinesavant@gmail.com

Text © Copyright 2022 Glenn Erickson