Richard Roundtree's two-fisted detective tale burst on the scene announcing that a craze called Blaxploitation was on the way. No matter that the movie is somewhat slow and drab — John Shaft was the identification figure denied black audiences for 60 years, a hero who takes no guff from nobody and consistently tells The Man where to head in. Even bigger was the music theme by Isaac Hayes, which transforms Shaft's casual stroll through Times Square into an iconic image of the 1970s. Criterion's presentation of Gordon Parks' smash hit has the original feature in 4K UHD and in Blu-ray with the first sequel Shaft's Big Score! in Blu-ray only.

Shaft
4K Ultra HD + Blu-ray
The Criterion Collection 1130
1971 / Color / 1:85 widescreen / 100 min. / available through The Criterion Collection / Street Date June 21, 2022 / 39.95
Starring: Richard Roundtree, Moses Gunn, Charles Cioffi, Christopher St. John, Gwenn Mitchell, Lawrence Pressman, Victor Arnold, Sherri Brewer, Rex Robbins, Camille Yarbrough, Margaret Warncke, Joseph Leon, Arnold Johnson, Dominic Barto, George Strus, Edmund Hashim, Drew Bundini Brown, Tommy Lane, Al Kirk, Shimen Ruskin, Antonio Fargas.
Cinematography: Urs Furrer
Art Director: Emanuel Gerard
Costumes: Joe Aulisi
Film Editor: Hugh A. Robertson
Original Music and Songs: Isaac Hayes
Written by Ernest Tidyman, John D.F. Black from the novel by Tidyman
Produced by Joel Freeman
Directed by Gordon Parks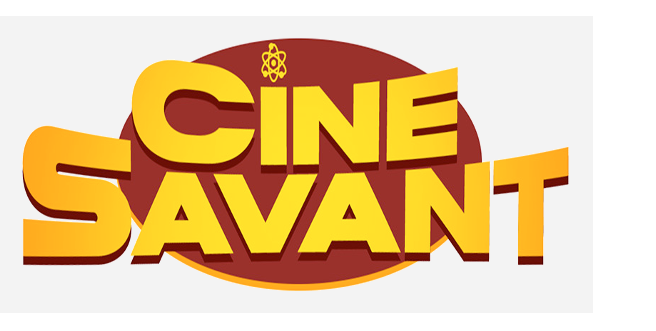 "Who's the black private dick that's a sex machine to all the chicks?"
The 1970s crime subgenre 'Blaxploitation' was the first black-centric film movement to make a commercial dent in the once all-white movie industry. Black filmmakers got a piece of the action even if many of the later shows were from white exploitation producers dipping into the market as they would horror pictures or the softcore action films that were so popular in the early 1970s.
1971's Shaft had no excuses to make. It was directed by the first black director accepted by the establishment, Gordon Parks. The distinguished photographer and composer had made the prestigious autobiographical period picture The Learning Tree, and saw Shaft as a way to fund his more personal work. White author and former reporter Ernest Tidyman had published Shaft, a novel featuring a New York black private eye, in the spring of 1970. He would eventually pen eight well received novels about the character. MGM quickly purchased rights to the book and hired Tidyman to adapt his novel. Tidyman also screen-wrote The French Connection and won the best screenplay Oscar for it. Co-credited with Tidyman on the screenplay of Shaft is John D. F. Black, a TV writer favored by James Aubrey, the production chief at MGM in this period. Black was also engaged to co-write (re-write?) the Aubrey regime's The Carey Treatment.

Director Parks helped producer Joel Freeman (a nephew of Dore Schary) line up Stax Records singer/songwriter Isaac Hayes for the film's soul-funk music score. Hayes' wildly popular main theme had a cultural impact above and beyond that of the movie itself. Much as did Sean Connery's James Bond, the heroic John Shaft strides through Times Square accompanied by his personal soundtrack, the Ultimate Cool Cat on the prowl circa 1971.
John Shaft is a generic tough-guy detective in a straightforward detective tale, with the added distinction of being black, beautiful and assertive. Shaft walks with a swagger that says he bows to no man (and no jaywalking laws). He dresses sharp, often in full leather outfits that stress masculinity, not street glitz or bling. He carries his licensed .38 in a shoulder holster. Shaft is kind and friendly with barmen, bootblacks and a blind newsie, traditional aides for private dicks. He's not above flipping off aggressive drivers or taxis that won't pick him up. Yet he also does the hero thing of staking a cold and hungry kid to a warm meal.

The thin story pits Shaft against white mobsters. Harlem's black rackets kingpin Bumpy Jonas (Moses Gunn of The NeverEnding Story) first tries to strongarm Shaft, but John responds by tossing one of his goons out a window. Shaft doesn't trust Bumpy, but takes the job to recover Bumpy's daughter Marcy (Sherri Brewer). She's been kidnapped by the Mafia, which wants back control of the drug trade in Harlem.
The middle section is more than a little confused, introducing character wrinkles and plot complications that vanish in the third act. Shaft thinks that Bumpy's distress over his daughter may be a fake. Bumpy says that Marcy may have been snatched by the revolutionary army of Ben Buford (Christopher St. John), the 'Lumumbas.' That tip turns out to be wrong — Buford is an old Shaft associate.
Bumpy offers a fortune to Shaft and Buford's Lumumba Army to recover Marcy. Learning that outside mob heat has arrived in town, Shaft poses as a bartender to catch a pair of hit men staking out his apartment. The final act is a full raid on the building where Marcy is being kept.
Black Pride considerations come first in this image-conscious urban crime tale. John Shaft is all for justice but otherwise he's not all that progressive. He enlists the Lumumbas in his quest but the script carries zero political posturing; whatever the guerillas are up to, here they're just a militant version of a street gang.
"He's a complicated man but no one understands him but his woman"
Meet John Shaft, unreconstructed male chauvinist. His girlfriend Ellie (Gwenn Mitchell) is only in the picture when John wants to have sex or needs an injury patched up; she's 'understanding' that he shares nothing with her — when he talks on the phone Ellie is asked to leave the room. John is not monogamous. When asked if he swings, he laughs, 'yes, I'm alive.'   He picks up the loose talent Linda (Margaret Warncke) for a quick fling, and then boots her out when 'it's time for business.'
The emphasis is on Attitude. Previously a model before acting on stage, Richard Roundtree looks great in the clothes and knows how to move. His stance projects confidence with an edge of confrontation. John is sweet with the blind newsie Carmen (George Struss) and values the 'word on the street' offered by regular shoeshine man Cul (Arnold Johnson, Putney Swope himself). Most everyone else gets the Step Aside treatment, especially mobsters. Curiously, Shaft shows no prejudice against a white gay bartender, another friendly source of aid and information.
Jim Brown had received top billing in a couple of features, but Richard Roundtree's debut as Shaft marked the arrival of a major black identification figure. Roundtree's Shaft stands in partial opposition to the established image advanced by Sidney Poitier, a respected gentleman who broke Hollywood's color barrier by being unthreatening to white America. Many of Poitier's characters were idealized supermen twice as noble and sensitive as the whites he met. Roundtree's Shaft doesn't give a damn about such niceties. He's his own man, a tough guy who prevails in every confrontation, verbal or physical.

"Can you dig it?"
The film's main thrust is a black empowerment theme, a crowd-pleasing 'stick it to whitey' attitude. John takes no sh– guff off anyone, especially not the cops. He has no run-ins with ordinary boys in blue, but his relationship with police Captain Vic Androzzi (Charles Cioffi of Klute) is borderline absurd. Instead of monitoring Shaft's activities the Captain is passive, even subservient. When they get together Shaft divulges nothing and promises less — Vic is always the one offering information. Vic covers for Shaft even as the hoodlum corpses pile up. In return Shaft treats Androzzi as a joke, ignoring his requests, insulting him at every turn. Shaft maintains a policy of non-compliance — everything is on his terms. When Shaft calls Androzzi leaps into action.
That fantasy was of course already a given for many white private detectives — everyone from Mike Hammer to Jim Rockford has a harried city cop to torment. The liberating aspect here is that John Shaft repeatedly tells the fuzz to buzz off, with impunity. The fantasy caters to the whims of a black audience, the same way a hundred years of white heroes claim less-than-credible 'hero' qualities.
This righteous arrogance was something new on the screen, and black audiences found it empowering. The loudest approval I ever heard with a predominantly black audience was a scene in the comedy crime thriller Cotton Comes to Harlem. Smart girl Judy Pace strips for a dumb white cop but before she'll have sex with him she insists that he drop his pants and put a paper bag over his head. It's of course a trick to leave him naked and humiliated. That such a joke could be in a 'Hollywood' movie was a moment of liberation.
This attitude is the main appeal of Shaft, which in other respects is not always as accomplished. The movie has only two or three isolated action sequences, all competent but no more. Shaft performs one flashy stunt suitable for a Batman comic book (The top image above  ↑  ). It became the film's key advertising image. Gordon Parks' direction is efficient and occasionally apt, but the play with genre variables is all on the surface. The quick wrap-up leaves Bumpy Jonas' character ambiguities up in the air.
The picture cannot be called stylish, and neither is it gritty in a deliberate docu-drama fashion. The sets don't look flimsy but we only feel like we're 'someplace' when the camera is with Shaft dodging through the back alleys of real NYC streets. The opening title sequence makes the most impact and presents the film's most lasting component, its music.

"They say this cat Shaft is a bad mother –"
I witnessed an audience of mostly black servicemen at an Air Force Base theater go nuts over the movie and especially the opening title sequence with the Hayes song. We note that producer Joel Freeman had long ago served as assistant director on Richard Brooks' Blackboard Jungle. When the rock 'n' roll song Rock Around the Clock blared out behind that film's main titles the teen audiences of 1955 reportedly went nuts, dancing in the aisles and sometimes tearing up theater seats. Nobody danced to Isaac Hayes's theme song, but the audience reaction was liberating, loud and boisterous.
Proclaiming the death of the Academy Awards is now a yearly phenomenon, perhaps because there remains so little in the gala telecast that's truly special. In 1972 the show was still an awesome event that turned heads. Isaac Hayes won for Best Song, and his musical stage number for the broadcast is one of Oscar's most memorable moments. Some believe that a faction in the Academy, under one technical pretext or another, tried to disqualify the song. The idea of a black artist performing wearing chains instead of a tuxedo, surrounded by dancers, smoke and glitz, was a major breakthrough — a new era had arrived.
The same broadcast signaled the end of an earlier era. Charlie Chaplin tottered on stage to receive a life achievement Award, twenty years after he'd been banished from America, his re-entry permit denied. Both events in the ceremony were historical, relevant.
---

The Criterion Collection's 4K Ultra HD + Blu-ray of Shaft is the expected razor-sharp encoding of a 4K digital restoration that surely equals or betters what we saw in 1971. Also offered is an alternate reengineered stereophonic track. It's a three-disc set, with one 4K UHD disc of the film presented in Dolby Vision HDR and two Blu-rays with the film and special features.
The second Blu-ray disc presents a good-looking encoding of 1972's Shaft's Big Score! a more expensive sequel with an action scene or sexy nude every few minutes, the highlight being the spectacle of Shaft battling a helicopter. What's missing is Isaac Hayes' signature music. Charlie Largent wrote a CineSavant Review in 2019.
The two Blu-rays contain the extras. Archival material includes unedited interviews from the set of Big Score! and a Constantine Nasr docu about the 'dynasty' of Shaft sequels. A new documentary discusses the show from a historical-academic viewpoint, with attention to its music by global jazz studies and musicology professor Shana L. Redmond. Other new content gives us costume designer Joseph G. Aulisi on the film's fashion statement. The set's most compelling piece is an overview of black detective fiction by Kinohi Nishikawa and author Walter Mosley. Nishikawa covers a brace of interesting authors (Chester Himes!) and Mosley offers his own reasoned perspective.
CineSavant relates to Shaft as a tough-guy detective tale with a refreshingly new 'unchained' hero figure. Perhaps to pad out the title scene for the Isaac Hayes tune, Gordon Parks' camera lingers on Times Square scenery, letting us read the marquees of scores of theaters. Rather than compile the titles on view (as we did for Killer's Kiss), we refer readers to what looks like a full list on the IMDB 'connections' page.
Reviewed by Glenn Erickson
---
Shaft
4K Ultra HD + Blu-ray rates:
Movie: Good +
Video: Excellent
Sound: Excellent
Supplements:
Shaft's Big Score!, 1972 follow-up feature film
New making-of documentary featuring curator Rhea L. Combs, film scholar Racquel J. Gates, filmmaker Nelson George, and music scholar Shana L. Redmond
Behind-the-scenes featurette with Parks, Richard Roundtree and Isaac Hayes
Archival interviews with Hayes, Parks, and Roundtree
New interview with costume designer Joseph G. Aulisi
New program on the Black detective and the legacy of John Shaft, featuring scholar Kinohi Nishikawa and novelist Walter Mosley
A Complicated Man: The Shaft Legacy (2019)
Behind-the-scenes footage from Shaft's Big Score!
Trailers
Plus an insert fold-out with an essay by Amy Abugo Ongiri.
Deaf and Hearing-impaired Friendly? YES; Subtitles: English (feature only)
Packaging: One 4K UHD disc and two Blu-ray discs in Keep case
Reviewed: June 14, 2022
(6745shaf)

Visit CineSavant's Main Column Page
Glenn Erickson answers most reader mail: cinesavant@gmail.com

Text © Copyright 2022 Glenn Erickson