Lee Marvin, Vera Miles and Bradford Dillman shine a military courtroom drama, a TV movie released as a theatrical feature five years later (pretty sneaky, Universal). It's small-scale but effective, with strong performances and a reasonably credible storyline. Marvin's Ryker is on trial for his life, with the entire U.S. Army convinced that he's a traitor. Attorney Bradford Dillman stumbles in his defense — other officers catch him consorting with Ryker's wife. It's a treat for Lee Marvin fans, provided they don't expect the action epic depicted on the posters.

Sergeant Ryker
Blu-ray
KL Studio Classics
1968 / Color / 1:85 widescreen / 85 min. / Street Date January 10, 2022 / available through Kino Lorber / 24.95
Starring: Lee Marvin, Bradford Dillman, Peter Graves, Vera Miles, Lloyd Nolan, Murray Hamilton, Norman Fell, Walter Brooke, Charles Aidman.
Cinematography: Walter Strenge
Production Designer:
Art Director: John J. Lloyd
Film Editor: Robert B. Warwick
Original Music: John Williams
Written by Seelef Lester, William D. Gordon story by Lester
Produced by Frank Telford
Directed by Buzz Kulik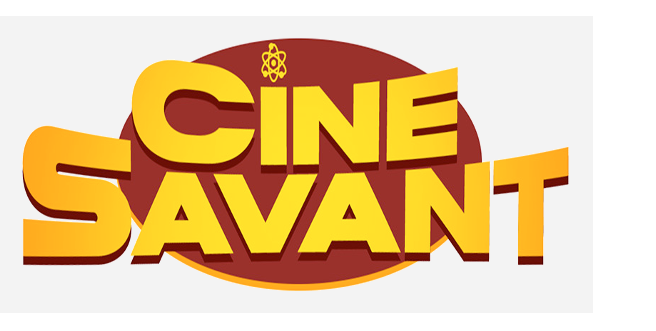 Moviegoers may have rushed to theaters in 1968 to see Sergeant Ryker, which arrived with a one-sheet depicting as much combat spectacle as The Battle of the Bulge. But when they dug into their popcorn, they were confronted with a mostly stagebound courtroom drama . . . Lee Marvin doesn't even carry a gun in the movie. Fans of The Dirty Dozen might also have noted that Mr. Marvin looks in really great shape. His youthful appearance is easily accounted for.
As nicely explained by audio commentator Daniel Kremer, Sergeant Ryker was actually a 5-year-old TV movie, made for NBC's Kraft Suspense Theater as The Case Against Paul Ryker. In fact, the two-part production was the series' first regular-season show. 'Repertory' TV dramas were still a very big thing in 1963, before TV movies became the norm. This series served as a stepping stone for TV directors eager for more big screen work: Paul Wendkos, Jack Smight, Sydney Pollack, Robert Altman. The director was Buzz Kulik, who had his innings in theaters but remained mainly a TV talent.

Universal spent the 1960s trying to bridge the gap between TV and theatrical features. We all know that Don Siegel's TV movie The Killers, made around the same time, was deemed too violent and released as a feature. For both domestic and foreign markets, numerous TV productions were re-edited as features, sometimes combining half-hour shows. Originally broadcast in two one-hour TV slots, The Case Against Paul Ryker was distilled into a tight 85-minute feature.
Editorially speaking, it's worth noting that most of these theatrical conversions were planned ahead of time — the Ryker movie showed flat on TV, but scenes were framed in a way that a cropped widescreen version could be prepared for theatrical use.
Buzz Kulik could not have predicted that Universal would re-purpose his show five years later. But critic Andew Sarris may included the director in his book The American Cinema just for the fun of quashing Kulik's auteur prospects: "Sergeant Ryker has created considerable ill will by charging movie prices for an attraction so obviously designed for television that the audience can almost see the test patterns."  No Pantheon for you, Pilgrim.
Although in no way the action film promised by the advertising, Sergeant Ryker is a good smaller-scale TV drama. The halfway-decent screenplay is performed by capable actors, all cast to type. It follows in the wake of other courtroom dramas related to the Korean War, often derived from TV dramas: The Rack, Time Limit. Curiously, Lee Marvin had a small role as a trial witness in The Rack, as well as in the better-known military trial film The Caine Mutiny.
The U.N. 'police action' in Korea didn't inspire a flood of gung-ho combat films, perhaps because the public already had their fill of WW2 action fare. For every Retreat, Hell! there seemed to be a drama about Red brainwashing, or misconduct in Prisoner of War camps.
The main character Lee Marvin gets seventh billing as Sgt. Ryker, a man convicted and condemned for death by hanging by an Army courtmartial. The charged him with going AWOL and spending months with the enemy; when he returned he was arrested in the act of changing out of the uniform of a Korean major. Ryker insisted that he was on a secret undercover mission for a top intelligence officer, a claim that couldn't be corroborated because the officer had been killed by a sniper soon thereafter. Ryker had no defense, as the officer told no-one and left no notes.
We'll believe that story a lot sooner than that Ryker is an ordinary G.I. who also learned excellent Chinese in college.  Even the Army would deem him much too valuable to be fighing in a foxhole.

Immediately after the courtmartial, prosecuting Captain David Young (Bradford Dillman of Compulsion and The Bridge at Remagen) bucks his superiors Major Whitaker, Captain Appleton, Colonel Merriam and General Bailey (Peter Graves, Murray Hamilton, Walter Brooke & Lloyd Nolan) by deciding that Ryker's defense was inadequate. Young's decision is partly inspired by the intervention of Ryker's wife Ann (Vera Miles), who sneaks into the Korean front lines (?) during a major retreat (??) to lobby on her husband's behalf.
Capt. Young entreats General Bailey to re-try Ryker, even after Colonel Merriam has uncovered what looks like an improper relationship between Young and Ann Ryker. Then the officers walk in and catch them kissing. Busted!  Young can still defend Ryker, but he'll also have to face a courtmartial of his own.
The final act is Ryker's second trial, which follows TV logic for courtroom procedure — entirely new evidence and testimony against Ryker keeps coming out of nowhere. The revelation that resolves the case also arrives as something of a convenient afterthought, yet the finale isn't a 100% vindication for Ryker — could that perhaps be the influence of Otto Preminger's Anatomy of a Murder?
Buzz Kulik's direction is by the numbers but the cast works overtime to keep Sergeant Ryker on its feet, even if nobody gets enough screen time to develop their characters beyond the mechanical needs of the storyline. Graves, Fell and Nolan are 'cast to type' and spot-on as is usual. Murray Hamilton's smarmy Captain Appleton gets some of the best dialogue, expressing his amusement at Young's sticky predicament, defending a traitor:
"You have made of yourself a pariah — that's something like a martyr, only with more suffering and less class."

To say that Vera Miles is excellent doesn't mean that this is one of her better performances — it means that we go along with Ann Ryker's telling Dillman's Captain that she loves him, with very little in the way of preparation. When they roll over in a jeep together, she gives him that patented look that says, 'Gee, we almost got killed. I guess now I must be in love with you.'
Lee Marvin wins our full sympathy despite the fact that the teleplay requires his Sgt. Ryker to behave in ways that don't help his case — assaulting a guard, refusing to take the witness stand and throwing temper tantrums when things go badly. When all that damning evidence and witnesses blow away his only defenses, Ryker hangs his head and slouches in ways that make him look 1,000% guilty. It doesn't matter — Marvin's star quality comes through when he throws a fit right in the courtroom, accusing the Army of malicious incompetence.
On a big screen Ryker must have looked exceedingly cheap. There is no room for atmosphere — the flat lighting is the same everywhere, in the smallish rooms representing Army offices, a jail cell and personal quarters in Seoul and Tokyo. They could have rolled the various pasteboard sets under the same lighting setup. We always feel like we're on a Universal sound stage. Signage serves to establish location changes. The few studio exteriors are just enough to establish a base camp with some soldiers and jeeps. When Young and Mrs. Ryker take a perilous jeep ride to Seoul, they appear to be on the hill just behind Universal Studios, where the Tour is today.

The show begins with a good stock shot of a military plane under the titles, and then what we're told is an aerial of 1951 Tokyo reveals much more modern cars. Office windows in Tokyo use backdrops that appear to represent views from skyscrapers. In the film's one action scene, a Red motorcyle assassin (?) tries to shoot David and Ann's jeep on the road. This is intercut with a stock shot combat sequence of some P-51 fighters attacking enemy convoys, from Douglas Sirk's Universal film Battle Hymn. But there's nothing that motivates the tanks, fighting soldiers and sexy women depicted in Ryker's spectacular poster art.  ↑  It looks like they hired the illustrator of the Dirty Dozen poster.
Despite an unavoidable claustrophobia factor Sergeant Ryker plays reasonably well. Although 1968 audiences might have felt cheated, we can see that this is a good TV drama elevated by solid work by some favorite actors.
---

The KL Studio Classics Blu-ray of Sergeant Ryker is a clean and handsome encoding of this feature re-cut of an earlier TV teleplay. The 1:85 scan is perhaps a little tight but is surely the way it would have been projected in the U.S.. Colors are fine for the TV-quality cinematography, designed to be just good enough to look decent on a 24-inch color tube. The many stock shots from the CinemaScope release Battle Hymn are slightly pan-scanned; the pan-scans for the 1963 TV version were surely more tightly cropped, and much more grainy.
From his remarks, Daniel Kremer may have recorded his audio commentary to a flat video of the feature. He has a bounty of information to report. We learn that the Kraft Suspense Theater original also inspired a short-lived TV show.
Kremer does a survey of other Hollywood films about courtmartials for suspected traitors. His most interesting research addresses various studios' practice of filming movies for TV, and then repurposing them as theatrical features. He singles out Walt Disney and Universal in this regard. We learn that these retreads and double-dips eventually slowed down when the Guilds argued successfully that they weren't being properly compensated. The TV movie The Execution of Private Slovik is singled out as a TV movie planned to also be released theatrically, that was stopped by the new rules.
The situation sounds similar to what happened when the producers the Salkinds tried to split their film The Three Musketeers into two features, and only pay the stars for one. Of course, the industry still hasn't caught up with the 21st century development of online streaming as the dominant new delivery system for movie entertainment — in which companies like Netflix circumvent many of the Guild controls that were once standard. They don't even release documentation of how many viewers watch shows released on streaming platforms.
Almost no color images of Sergeant Ryker are floating about on the web, which is my excuse for the feeble B&W illustrations here. Lee Marvin fans should not be deterred.
Kino is simultaneously releasing a domestic disc of Buzz Kulik's 1967 detective film Warning Shot with David Janssen. We're told that it too was a TV production 'promoted' to a theatrical debut. We reviewed a foreign disc release just a few weeks ago.
Reviewed by Glenn Erickson
---
Sergeant Ryker
Blu-ray rates:
Movie: Good
Video: Excellent
Sound: Excellent
Supplements: Audio commentary by Daniel Kremer.
Deaf and Hearing-impaired Friendly? YES; Subtitles: English (feature only)
Packaging: One Blu-ray in Keep case
Reviewed: December 27, 2022
(6854ryke)

Visit CineSavant's Main Column Page
Glenn Erickson answers most reader mail: cinesavant@gmail.com

Text © Copyright 2022 Glenn Erickson