In 1977 Burt Reynolds was on top of the Hollywood world, a bankable star whose popularity knew no bounds. In between his payday Smokey and the Bandit vehicles, he tried working with directors Peter Bogdanovich, Robert Aldrich, Stanley Donen … and with this film, the highly entertaining, somewhat unpredictable Michael Ritchie. The adaptation of Dan Jenkins' NFL football book takes a left turn into social satire (or honest reportage), and centers on a romantic triangle with Jill Clayburgh and Kris Kristofferson. You might not remember all of its non- PC rough edges … which were already SOP for comedies of the '70s.

Semi-Tough
Blu-ray
KL Studio Classics
1977 / Color / 1:85 widescreen / 108 min. / Street Date January 21, 2020 / available through Kino Lorber / 29.95
Starring: Burt Reynolds, Kris Kristofferson, Jill Clayburgh, Robert Preston, Brian Dennehy, Bert Convy, Roger E. Mosley, Lotte Lenya, Richard Masur, Carl Weathers, Mary Jo Catlett, Ron Silver.
Cinematography: Charles Rosher Jr.
Film Editor: Richard A. Harris
Songs: Gene Autry
Written by Walter Bernstein from the novel by Dan Jenkins
Produced by David Merrick
Directed by Michael Ritchie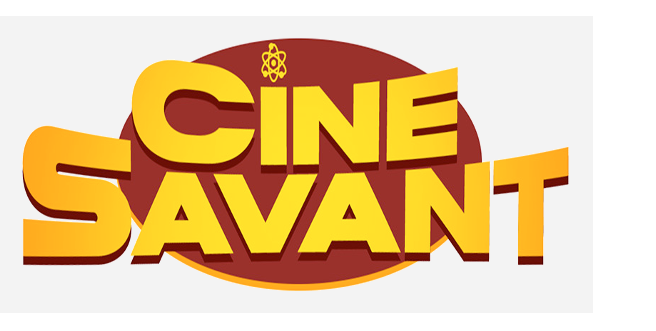 Semi-Tough exists on a sliding scale of esteem, as it's loved by fans of Burt Reynolds and director Michael Ritchie, and despised by readers of the original author Dan Jenkins. The beloved Sports Illustrated writer's raunchy take on the NFL football life in the 1970s was unmindful of the rules and values regarding race, gender and ethnicity; in other words, it reflected a huge swath of white-bread America, the part of the country that's been in cultural revolt since the 1990s.

The movie departs from the book in big ways. Versatile screenwriter Walter Bernstein includes a big chunk of the comic macho posturing then popular in sports films from The Longest Yard to Slap Shot. That's mostly material in which Alpha Jocks have their way with everything in sight, mostly women. But Semi-Tough instead also steers in a new direction. Michael Ritchie's filmography to date amounted to an autopsy of American Madness as seen in various kinds of competition: Downhill Racer, The Candidate, Smile, The Bad News Bears. Being first and foremost a vehicle for the #1 box office star Burt Reynolds, Semi-Tough is perhaps the least of those films. But its eccentricity is refreshing, and its leading characters enjoy a natural rapport. Is is usual for Ritchie, the ensemble supporting cast is superb. The relationships are better organized than those in the typical Robert Altman cattle-call film of the time.

The movie really isn't all that concerned about sports and football. Fans of the book might have a fair grievance on that charge. But Ritchie and Bernstein have a great time torpedoing various cult crazes of the '70s. I've never forgotten a gem of a quote from Ritchie, which helped me understand what was going on with the way some Americans with decent incomes were beginning to live in the 1970s. Ritchie said,
"People don't have lives any more, they have lifestyles."
That isn't as much of a "Duh!" statement as it might seem at first. What Ritchie was really talking about was worshipping materialism rather than trying to contribute to the world in some way… but that's another story. The raunchy comedy Semi-Tough spends much of its time lampooning various new lifestyle 'isms.'

The fortunes of an NFL team hailing from Miami rise as a winning season looks to be taking them to the Super Bowl. Star players Billy Clyde Puckett (Burt Reynolds) and Marvin 'Shake' Tiller (Kris Kristofferson) share an apartment with their gal-pal best friend Barbara Jane Bookman (Jill Clayburgh), the daughter of the eccentric team owner Big Ed Bookman (Robert Preston). Where reality ends and satire begins is blurred in this vision of away games in snowy cities. The players look for action among the women that show up in bars and hotels; Billy Clyde makes a point of laying at least one woman a night, a habit that draws the interest of his roommates but not their disapproval. Barbara Jane is attracted to both men but becomes engaged to Shake after he interests her in a new sensation, a self-help seminar experience. It is called 'BEAT' and is run by the 'find yourself' guru Friedrich Bismark (Bert Convy). Suddenly realizing his own desire for Barbara Jane, Billy Clyde sneaks into her BEAT session, which consists of total submission to absurdly non-substantive exercises and demeaning, confusing slogans. Barbara Jane doesn't get the hang of BEAT's brainwashing benefits, while Billy Clyde says that the experience has really done something for him. Barbara Jane's 'failure' has her wondering if her wedding to Shake can possibly be a good idea — they're a 'mixed marriage,' after all.
[Unsolicited personal aside: you just had to be there when 'est' and a couple other seminar-based 'mind-expanding' fads were afoot. What happened to me in the early 1980s apparently was not an isolated thing — I basically called off a solid friendship to a friend who insisted that I HAD to surrender to a divine indoctrination that was going to realign my mind and spirit. I just remember yelling into the phone that, 'No, I'm a moron and I want to remain ignorant and unenlightened, goddammit.']

The Cult Fad angle takes a couple more steps into absurdity — Big Ed Bookman is 'into' an idiotic fixation where adepts crawl around on the floor at all time. His office has been redesigned accordingly, with everything just a few inches off the floor. A little less silly is the cult 'tissue realignment system' of a hilarious chiropractor/torture specialist named Clara Pelf. She's played by the marvelous Lotte Lenya, who brings along her iconic baggage of German expressionist mania, and more than a little SMERSH sadism. The fictional 'Pelfing' system is said to be a lampoon of Rolfing, which seems to still be a very real thing.
Finally, we're given a touch of the supposed spiritual powers of pyramids, as pushed on Billy Clyde by Dreamer Tatum. I walked out of a work session once when another editor began buttering up my boss with blather about the power of crystals (can't remember if they were actually pyramids). Indulging occasional harmless lifestyle nonsense was necessary to hold down a job, but the flood of irrational BS that night was too much for me. Now, how come I can't tap that personal fortitude in other areas of my life?   Hmm, maybe BEAT is the answer.

Yes, this is still about Semi-Tough. Walter Bernstein's witty screenplay lets the charismatic threesome wander through various comic episodes and still retain a semblance of class. Burt Reynolds leverages his good old boy charm, defusing what is really an obnoxious character. Billy Clyde is a prince of snide put-ons and patronizing cruelty, but that's what we Americans seem to like in a competitive male. He cruelly baits a publisher that has befriended Barbara Jane. Reynolds' defining scene is with the football groupie Earlene Emery (Mary Jo Catlett). Billy Clyde both insults and humors her on the way to a fast lay, his only defense being that Earlene wants sex as badly as he does. But Ritchie doesn't drag the woman through the mud. The essentially sad Earlene Emery is afforded the space to be a real person with feelings, and Billy Clyde's consoling seduction does show a modicum of sensitivity, if not respect.

For me the sports humor in Semi-Tough links right back to the broad football slapstick in Robert Altman's M*A*S*H, where jocks get whatever they want because they're big and cool and it's axiomatic that female dishes (sometimes named 'Dish') faint at their feet. Big Ed Bookman's football team is more than a pack of sweaty bruisers. Bernstein and Ritchie field a fairly rounded set of players — the upstanding, thoughtful Puddin Patterson (Roger E. Mosley), the cocky competition Dreamer Tatum (Carl Weathers). Exaggerated grossness duty falls to the accomplished Brian Dennehy as T.J. Lambert, a huge lump of a strongman that Billy Clyde at one point likens to a human phone booth. T.J.'s female acquaintances end up squirming more like potential rape victims.
A key scene at a party shows the drunken, infantile T.J. dangling a girlfriend by her ankles, off the top of a three-story building. The scene would now be regarded as PC poison … and it becomes just another 'cute' incident to energize the characters. Shake calmly talks T.J. down, inspiring in Barbara Jane a 'my hero' vibe that leads to their engagement. Party guest Friedrich Bismark suddenly sees Shake as a prospective BEAT encounter leader. Shake and Barbara Jane's pairing up then cues Billy Clyde to get serious about his idea to write a tell-all book about NFL football. The remainder of the story could easily be a raucous Hollywood comedy from any era, about semi-uncouth friends vying for the same dame.

The smart casting of Lotte Lenya and Mary Jo Catlett is topped by Bert Convy as the Werner Erhard surrogate. This may be Convy's best role, but he's been ideal for this particular kind of calm, self-possessed sharpie ever since his early days (he's in A Bucket of Blood!). His Friedrich Bismark belongs in the wide disco lapels and flared polyester slacks of the '70s. Bismark is a sincere phony, a lifestyle without a person inside.
Around the edges orbit Ron Silver's amusing Russian, a never-fail field kicker whose success apparently stems from his inability to speak or understand English — he stays clear of the insanity around him. Richard Masur is a team executive that can always be counted on to wave the corporate flag or stick up for his erratic boss Big Ed, who is prone to doing things like throwing the coach (Norman Alden) A screwy game play that he literally dreamed the night before.

The dialogue is smart, the football ambience is impressive, and the actual scenes of football convincing, although there's probably not enough of it for some viewers. We're told that both Reynolds and Kristofferson played college football; although Kristofferson's mellow persona doesn't always seem the right fit, his brand of deep-voiced masculinity proved to be prime fan bait as well. The underrated Jill Clayburgh's connective role is what makes the odd triangle work, in a 'Design for Living' way. She brings a convincingly bright and accepting attitude (and considerable patience) to her relationship with the two men. We actually believe she's amused by these two guys. Maybe it's easier than it looks, but Ms. Clayburgh has charmed me over and again, in shows I didn't think I'd like and even odd items like her late-career Shy People. Surviving the unflattering Gable and Lombard is the mark of a winner. Pelf and BEAT aside, Semi-Tough works because its threesome functions as a good-chemistry movie star unit … we basically like these people.
---
The KL Studio Classics Blu-ray of Semi-Tough comes in a keep case fronted by what might be the mainstream '70s cinema's most sexist ad art … well, I'm not an expert on that. The movie inside has been given a very good scan, with color that hasn't faded. Charles Rosher Jr,'s cinematography (3 Women, The Onion Field) carries a high gloss throughout. The special shoots for the football sequences are particularly good (I usually hate that stuff).
The film finds a soundtrack music solution with an eccentric choice of Gene Autry tunes, the favored artist of Billy Clyde and Big Ed. Autry's songs definitely keep the film from dating badly, and they allow Michael Ritchie to toss in some political comment — one of the tunes is basically a semi-patriotic ballad with the message, 'kiss the flag or go back where you came from, scum'. The joke is on us, when one recalls that in 1976, that sentiment was a fringe anomaly.
No semi-expert came forward to record a semi-commentary for this title, which is too bad — I'd like to have heard more about the impressive Michael Ritchie — I did promos for his Diggstown at MGM/UA, a late career picture that had its good points. We do get an okay image gallery and an original trailer. I remember when Semi-Tough arrived in theaters, just before Close Encounters of the Third Kind. We were wondering if the many movie theaters still running the original Star Wars would make room for either film.
Reviewed by Glenn Erickson
---
Semi-Tough
Blu-ray rates:
Movie: Very Good +plus
Video: Excellent
Sound: Excellent
Supplements: Trailer, image gallery.
Deaf and Hearing-impaired Friendly? YES; Subtitles: English (feature only)
Packaging: One Blu-ray in Keep case
Reviewed: February 26, 2020
(6215semi)

Visit CineSavant's Main Column Page
Glenn Erickson answers most reader mail: cinesavant@gmail.com
Text © Copyright 2020 Glenn Erickson