Franco Zeffirelli apprenticed to Luchino Visconti, stage directed operas and directed several movie hits, the biggest of which was this exuberant, attractive Shakespeare adaptation, filmed like an opera with sumptuous sets and sunswept Italian locations. The novelty for 1968 was casting the Bard's star-crossed young lovers with actual teenagers. Olivia Hussey and Leonard Whiting are attractive kids directed to give spirited performances; the critics may have had mixed reactions but the public received the film well. If memory serves, Criterion's new remaster looks better than Paramount's original release prints.

Romeo and Juliet
Blu-ray
The Criterion Collection 1171
1968 / Color / 1:85 widescreen / 138 min. / available through The Criterion Collection / Street Date February 14, 2023 / 39.95
Starring: Leonard Whiting, Olivia Hussey, John McEnery, Milo O'Shea, Pat Heywood, Robert Stephens, Michael York, Bruce Robinson, Paul Hardwick, Natasha Parry, Antonio Pierfederici, Esmeralda Ruspoli, Roberto Bisacco, Roy Holder, Keith Skinner, Dyson Lovell, Richard Warwick, Laurence Olivier.
Cinematography: Pasquelino De Santis
Production Designer: Renzo Mongiardino
Art Directors: Emilio Carcano, Luciano Puccini
Fight Arranger: Nicolo Perno
Film Editor: Reginald Mills
Original Music: Nino Rota
Written by Franco Brusatti, Masolino D'Amico, Franco Zeffirelli from a play by William Shakespeare
Produced by John Brabourne, Anthony Havelock-Allan
Directed by Franco Zeffirelli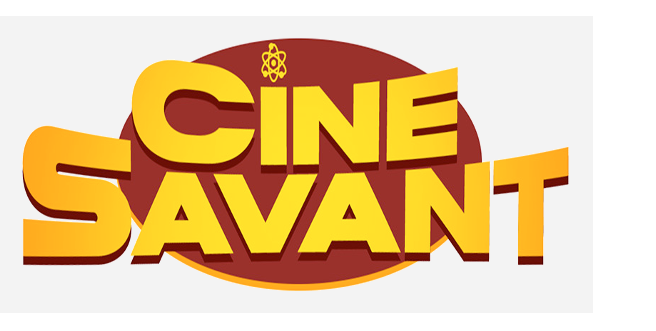 I'd have to say that Zeffirelli's Romeo and Juliet is still the most popular film adaption of the play . . . I don't believe that Baz Luhrmann's 1996 DiCaprio/Danes Romeo+Juliet still holds a high roost in the cultural consciousness. You'll need to look elsewhere for a literary assessment of this adaptation — before this movie arrived in 1968, this writer's exposure to Shakespeare amounted to one high school teacher's failed attempt to focus our attention on the tale of the Capulets and Montagues. He even tried to motivate us by playing his record album for West Side Story, not realizing that we were 8 and 9 when the Robert Wise movie came out, and were for the most part unaware of it. It was a Pearls Before Swine situation, like the poor teacher in Blackboard Jungle who thinks his jazz records can serve as a teaching aid.
So, no learned critique or literary discussion here. We can remark from direct memory on the film's reception when new. The '68 Romeo and Juliet was a big deal, when movies still mattered. It was also a surefire Date Movie.
Zeffirelli's Romeo and Juliet has been slammed as lightweight, and critics have judged its delivery of the classic language as mediocre, especially the performances of the young couple chosen to play the star-crossed leads. It certainly does seem appropriate to cast teenagers to play teenagers — Norma Shearer and Leslie Howard's handsome MGM version requires a serious suspension of disbelief. This new disc makes no mention, that I saw, of the recent news-blurb that Olivia Hussey and Leonard Whiting are suing Paramount and whoever for having coerced them into performeing nude scenes, etc., when underaged. Good grief, if such a thing could happen to Romeo and Juliet, is Pretty Baby not long for this world?

Zeffirelli's R&J may be Shakespeare Lite, and it was certainly marketed as a hip youthful effort from the Summer of Love. We would argue that it pleased millions that otherwise might never have gotten close to a Shakespeare play. Criterion's extras don't claim it as great art. The label released their disc on Valentine's Day, showing their awareness of its potential as a sure-fire moneymaker. If that helps offset the low sales of worthy but obscure art movies, we say more power.
The director's previous The Taming of the Shrew still has its fans too. It gives Burton and Taylor a headache-inducing opportunity to do loud, broad slapstick, yelling and screaming in a way that makes us better appreciate the orchestrated hysteria of Who's Afraid of Virginia Woolf?  Working without name stars, Zeffirelli puts more emphasis on his visuals, blanketing Verona in baking-hot daytime swordfights, and staging a grand party with (to us) impressively believable period décor and costumes. The handsome male cast cavorts in colorful tights, which the camera dotes on; as the fading Production Code was mostly concerned with female nudity, the (gasp) nude scenes feature one Leonard Whiting rump, some plump Olivia Hussey cleavage and a few slices of flank skin behind her long, dark hair. It's all the epitome of good taste.

Sidebar, perhaps — We saw R&J attracted a wide mixed audience. Proper ladies might gasp lightly at the nude scene, but approved of it as restrained and tasteful. Perhaps Zeffirelli's show emboldened the makers of the next year's The Prime of Miss Jean Brodie to toss in the much more frank shot of Pamela Franklin posing for artist Robert Stephens. That moment got gasps as well. The high-class context encouraged thoughts that 'maybe Mr. Valenti's Freedom of the Screen' will be a good thing for film art.'  We 16 year-olds were convinced that OUR coming of age of course had to coincide with freedom for everything.
What's not to like in Zeffirelli's R&J?  It was surely the first Italian-made (if primarily English-acted) modern film many of us had seen. Although Paramount's release prints were (my memory) a little washed-out, it was colorful enough, and the dialogue sufficiently clear for us know-nothings to follow some of Shakespeare's verbal poetics. The sword & knife fights are beautifully staged in the heat and dust. With play taunts and malicious threats tilting toward deadly violence with sharp weapons, these scenes restored a sense of jeopardy to costume-drama fencing, after decades of mostly bloodless Hollywood swashbucklers.

We found Olivia Hussey an adorable innocent, and she still generates that 'first kiss girlfriend' quality. She giggles like a 12 year-old, which isn't far from the mark — we only have to go back two or three generations to find a huge part of the world marrying off female children at depressingly young ages. Critics sniffed that Hussey and Whiting don't always seem to understand the words they're reciting, something we aren't qualified to judge. Emotionally, every passage is on the mark. The balcony scene generates abundant excitement for young love/lust in bloom.
We thought Leonard Whiting also much better than adequate — he overcomes his pretty-boy looks with visible ardor and enthusiasm. The 'yutes' in this version of the play are bundles of emotional urges — pursuing women or fighting, taking everything three steps past the point of reason. Parenting isn't easy, even in medieval Verona. The fathers are mostly clueless blowhards. The mothers do what they can to suppress children that behave like dogs in heat. It doesn't help that the disobedient teenagers are more often than not abetted by equally emotional servants.
When we get to the mechanics of the story, we must curb our frustration. Shakespeare's tangle of crossed messages and poorly thought-out plans are complicated by servants and a friar that mean well but just make things worse. We're told that Shakespeare didn't invent these kinds of tricky plot complications, which never went away. Everyone's best laid plans go tragically haywire. But nothing rings false, as crazy mixed-up kids are just the people to commit stupid mistakes. We've all had our share of romantic disasters caused by miscommunication screw-ups. Now, if the lovers had cell phones hidden in their period trapunto tunics, some well-chosen texts could have prevented tragedy and un-crossed their stars. On the other hand, if cell phones had been around, social media would have ruined everything from Act 1 forward.

This show was one of our first contacts with Shakespeare's tragedy, and we were impressed by its annhilating conclusion. Yup, it's pretty sad when these sweet kids end up just the same as those degenerates Bonnie and Clyde, possibly still playing in a theater down the block. We were also moved by Nino Rota's lyrical music score, especially the Rota song 'What is a Youth?' with lyrics by Eugene Walter. A solo performer sings it at the big party, as background to Romeo and Juliet's tentative encounter holding hands behind some party bunting, etc. The song is now the film's strongest memory — the lyrics connect love and death in direct terms. Over time I saw Zeffirelli's film with two different girlfriends,  each of which responded with a similar sentiment: truly committed love IS a kind of death pact. We may have been shallow, but we took ourselves seriously.
Although filmed in Italy, Romeo and Juliet '68 is an international production. Co-producers Richard Goodwin and Anthony Havelock-Allan cover a lot of English cinema territory between them, especially a number of David Lean classics. Several actors make good impressions in this version. Milo O'Shea (Sacco and Vanzetti, Barbarella) plays the Friar with a streak of 'cute,' and Pat Heywood (10 Rillington Place) is delightful as Juliet's excitable nurse. John McEnery and Michael York are standouts as Mercutio and Tybalt, and seemingly well trained in stage swordplay. We forget that Michael York's first feature was Joseph Losey's Accident from just the previous year.
---

The Criterion Collection's Blu-ray of Romeo and Juliet is a happy surprise. I've seen this show in every format since it came out, sometimes just forwarding to the first party to take in that showstopper song. The image quality and sound were never particularly good, as if everything we saw had been sourced from the same indifferent dupe neg. Premiere engagements likely saw better-looking copies, but by the time Paramount's exchange prints were circulating, they were only so-so. Cable TV prints and VHS copies weren't an improvement.
Criterion says that this encoding is a 4K digital restoration. It's been 55 years, yet I'm pretty sure this disc is an improvement on what I saw in theaters — with richer contrast and color and a finer grain structure. Night scenes aren't milky and the daytime fights aren't washed out. It may be an illusion, but the audio sounds cleaner as well, a marked improvement on 16mm prints for cable TV. We're confident that fans of this show will be pleased with the way it looks.
Criterion goes thin on extras this time around. A feature docu excerpt gives a few minutes' attention to director Zeffirelli, who comes off as a reasonable film artist. It uses clips from a 1968 Paramount promotional featurette that features behind the scenes shots. They give the impression that Whiting and Hussey are carefree flower children innocently participating in an Italian Love-In.
Two sets of interviews with both actors date from 1967, and from an American Cinematheque screening at the Aero in Santa Monica, in 2016. In the relatively new 33-minute interview, they talk about excised material, scenes with the character Paris. They also make no mention of the nude scenes and give no indication of anything underhanded or coercive about their participation in the filming as minors — although such a reference could have been edited out.   Variety for January 3, 2023 does affirm that a lawsuit was filed.
The online images I found are on the brown side — I think they must come from earlier sources. Criterion's color is much richer.
Reviewed by Glenn Erickson
---
Romeo and Juliet
Blu-ray rates:
Movie: Excellent
Video: Excellent
Sound: Excellent
Supplements:
Excerpt from the 2018 documentary Franco Zeffirelli: Directing from Life
Interviews with actors Olivia Hussey and Leonard Whiting from 1967 and 2016
Trailer
Insert folder with an essay by Ramona Wray.
Deaf and Hearing-impaired Friendly? YES; Subtitles: English (feature only)
Packaging: One Blu-ray in Keep case
Reviewed: February 18, 2023
(6882rome)

Visit CineSavant's Main Column Page
Glenn Erickson answers most reader mail: cinesavant@gmail.com

Text © Copyright 2023 Glenn Erickson