A bigger and brighter film debut couldn't be imagined … Doris Day became America's sweetheart in Michael Curtiz's peppy production, graced with a witty script and several catchy, radio-ready song hits. And the color is better than new in this impressive Blu-ray remastering job — Woody Bredell's Technicolor hues are literally eye-popping. It's great fun seeing Ms. Day invent her natural, fresh-faced screen persona right before our eyes.

Romance on the High Seas
Blu-ray
Warner Archive Collection
1948 / Color / 1:37 Academy / 99 min. / It's Magic / Street Date June 16, 2020 / available through the WBshop / 21.99
Starring: Doris Day, Jack Carson, Janis Paige, Don DeFore, Oscar Levant, S.Z. Sakall, Fortunio Bonanova, Eric Blore, Franklin Pangborn, Sir Lancelot, Barbara Bates, George N. Neise, Maila Nurmi, Grady Sutton.
Cinematography: Elwood Bredell
Film Editor: Rudi Fehr
Art Direction: Anton Grot
Special Effects: Robert Burks, Wilfrid M. Cline, David Curtiz
Original Music: Ray Heindorf, Oscar Levant
Written by Julius J. Epstein, Philip Epstein, I.A.L. Diamond from the story Romance in High C by Sixto Pondal Ríos, Carlos A. Olivari
Produced by Alex Gottlieb
Director Musical Scenes: Busby Berkeley
Directed by Michael Curtiz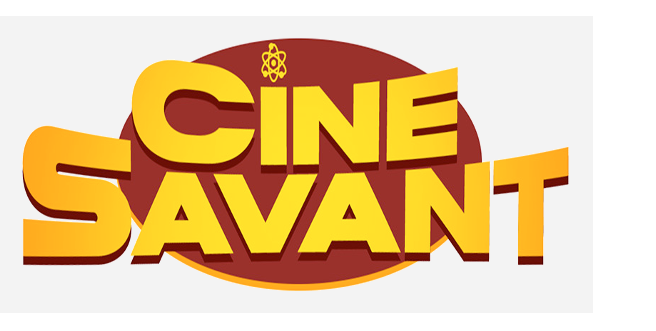 Not all Doris Day pictures are great movies, but her presence always makes me smile. As Michael Curtiz discovered — and Hollywood should have seen long before — Ms. Day had a natural, honest fresh-faced quality that instantly wins over audiences. She's the freckle-faced girl next door, who also happens to be a highly popular singer. I'm almost afraid to read biographical material on Day, as I know that she received bad treatment from at least one husband / business manager. The exploitative terms of her initial 7-year contract with Michael Curtiz Productions is truly depressing: professional boxers controlled by the mob saw more of their own earnings. But never was a screen personality more of a trouper. In this her first film, Doris Day shows that she's a winner right off the start mark.
In several of her early Warners pictures Doris Day was leveraged as a straight moneymaking asset, rather than being properly developed as a star with a wide range of abilities. But her first show Romance on the High Seas is a bright introduction to a wonderful personality, with no need to offer apologies. The corny tag line sounds like greeting card drivel, but who cares?
From the Atlantic to the Pacific — No musical ever so terrific!
The screenplay wasn't exactly fresh, either. Argentinian writers Sixto Pondal Ríos and Carlos Olivari sold their property to Warners much earlier, and it became connected with 1940s' Gambling on the High Seas with Jane Wyman — although that film's story of a reporter trying to expose a crooked gambling ship doesn't sound all that similar. The story became an Argentinian film called Romance musical in 1947, just the year before producer-director Curtiz reworked it for his own production company, with a script by the celebrated Julius J. and Philip Epstein, assisted by relative newcomer I.A.L. Diamond. The original proposed title: 'Romance in High C.'

In one version of the 'discovery' of Doris Day, composer-songwriter Jule Styne brought Day to Curtiz's attention; in others it was actor Jack Carson. The full story is told best in Alan K. Rode's Michael Curtiz A Life in Film, published just last year.
The movie is featherweight romantic farce laced with several knockout musical numbers and photographed in dazzling Technicolor by Elwood 'Woody' Bredell. Like John Alton, Bredell is best known for chiaroscuro noir lighting yet also filmed his share of Technicolor dazzlers. Perhaps the show can be called a radio-movies crossover picture, as many audiences likely came to hear and finally see Doris Day's singing stylistics. In 1948 TV was just getting started, and the movie habit was still the way America kept up with new trends and new personalities.

Eager but penniless nightclub singer Georgia Garrett (fourth-billed Doris Day) fends off the romantic advances of the depressive but witty pianist Oscar Farrar (Oscar Levant). She also frequents a fancy Fifth Avenue travel agency to dream about voyages to far-off destinations. There Georgia catches the eye of Elvira Kent (Janis Page ↑ ), the frustrated wife of business tycoon Michael Kent (Don DeFore). The Kents have been married just two years, and very time they make a honeymoon plan, Michael calls it off due to some new merger or another. Elvira and Michael have always been intensely jealous of each other, without cause. When Michael cancels out on their big cruise to Rio, Elvira books solo but sends the eager Georgia in her place, so she can stay behind and have her husband followed. Michael does the same thing, hiring a private detective to accompany 'Elvira' on the voyage to catch her in an act of infidelity.
The setup is a natural for frivolous comedy, complete with a variety of mistaken identity mishaps. As she doesn't want to sully Elvira's reputation by proxy, Georgia resists her newfound attraction to a handsome fellow traveler — detective Virgil, of course. She uses his help to try and secure a singing deal in South America… her magical cruise won't last forever. When appearances make it look as if Georgia/Elvira is conducting an affair, the battling Kents (and their Uncle Lazlo Lazlo (S.Z. Sakall) fly down separately to see what's happening for themselves.

All the farce nonsense is deftly handled in both script and direction. Top-billed Jack Carson is more romantic than clownish, always a good sign; we could imagine the roles being played by Astaire and Rogers, if an excuse for some dances could be confected. The marvelous, unappreciated Janis Paige is a fine co-conspirator in the fun. Paige handles smart dialogue as well as Eve Arden would, and even though she's equally sexy, she and our leading lady Day play well together. They were lifelong friends; Day found a plum role for Paige in her later film Please Don't Eat the Daisies.
Even if now and then Doris tries a tad too hard to be bright and perky, she's a delight at all times. She's fine when acting ditzy in the travel agency and when fending off Oscar Levant's glum proposals of marriage. Presented with the prospect of a free trip to South America, Day's eyes twinkle as if she were the most deserving child in the world. Advised to act naturally by director Curtiz, she comes through with a winning personality… which appears to have been genuine. If Doris was bitter and resentful off-camera, I don't want to know about it.

Of course, when Day sings the screen lights up in a bigger way — she's no untried talent but a major performer capable of holding a screen every bit as much as Sinatra, Crosby — the top crooners. The sound department at postwar Warners refined a recording formula  that made their music and vocal tracks seem clearer and brassier than any other — I'm told it was the way things were miked. The song 'It's Magic' was such a hit that it became the movie's release title in the UK. Almost as popular is the clever tune 'Put 'Em in a Box (Tie 'Em with a Ribbon),' which  shows even more of Day's singing and acting personality.
The silly comedy remains charming because nobody overacts. Jack Carson is particularly likable, which may have had something to do with a much-noted romance with Day during filming. S.Z. Sakall could play excessively broad in the other three pictures he did with Ms. Day. We suffer no "Nach Nach Nach!" schtick here.  In the comic 'who's hiding in the bed?' and 'who's hiding in the next room?' scenes, Sakall throws away lines and reactions with admirable understatement.

I'm probably wrong when I ascribe certain symmetrical gags to writer I.A.L. Diamond, because it is said that he only contributed a dialogue polish. Yet one or two twists have the Wilder-Diamond feel to them. Sprucing up a couple of Caribbean port stops are The Page Cavanaugh Trio, the Samba Kings, and the great calypso singer Sir Lancelot. I tried to spot Maila Nurmi in the show somewhere but have no idea what she looked like in '48. Any hints, Vampira fans?
Credited as choreographer and musical numbers creator and director, the great Busby Berkeley stages Doris Day's solo singing numbers with grace and wit… she's particularly good moving about during the 'Put 'Em in a Box' number. We wonder if a big musical number at the finale was planned and not filmed, or filmed but not used. A clever mirror trick followed by a riot of balloons announces the entrance of dozens of revelers, but what looks like an introduction doesn't pay off in a big dance piece. Does a low-angle shot of a line of dancers in the trailer (included) appear in the movie?  Is it an outtake?  This is probably old news among musical experts, but it really looks as if a large musical number was cut, during production or in editorial.
Just the same, the 'Berkeley exuberance' soaks into the general atmosphere and kicks the movie into a higher level of fun. It's a quality production that doesn't cut corners, and a better launch for the career of Doris Day couldn't be imagined.
---

The Warner Archive Collection Blu-ray of Romance on the High Seas is quite a revelation. The film was fine but not spectacular in old TV prints, which like many Warners color pictures tended to look warm and brownish (Fox pictures still look bluish). This is new restoration sources better elements (Technicolor, I assume) which reveal a truly beautiful color design. Woody Bredell uses color-filtered light in some of the musical numbers, while the art direction and production design overall come up with images that are just so nice to look at, they raise our spirits. Even Jack Carson looks pleasant and benign. Ms. Day is given some variety in hairstyles and outfits — we can see some that will 'stay' with her developing screen persona.
I just popped the disc in again to see the trailer, and again I have to remark on the beautiful color cinematography. The trailer has a bit of a song by Janis Paige and Doris Day, Romance in High 'C' as per the original title. Their motions are so well blocked that I think Berkeley might have 'choreographed' the trailer take as well.
A Bugs Bunny cartoon and a singalong short subject are included, but in Standard Definition.
Reviewed by Glenn Erickson
---
Romance on the High Seas
Blu-ray rates:
Movie: Excellent
Video: Excellent
Sound: Excellent
Supplements: trailer, short subjects Let's Sing a Song from the Movies, cartoon Hare Splitter.
Deaf and Hearing-impaired Friendly? YES; Subtitles: English (feature only)
Packaging: One Blu-ray in Keep case
Reviewed: July 20, 2020
(6311seas)
Final product for this review was provided free by The Warner Archive Collection.

Visit CineSavant's Main Column Page
Glenn Erickson answers most reader mail: cinesavant@gmail.com
Text © Copyright 2020 Glenn Erickson