Who Shot Barney?  Or should we say, who is going to shoot Barney?  Chalk up another excellent Noir Rescue by The Film Noir Foundation, the UCLA Film & Television Archive and Flicker Alley: Joan Leslie is a Broadway star in a group of 'difficult' actors, writers, lovers and cheats, trying to prevent a 'repeat' cycle of deception and murder. Richard Basehart makes a strong film debut as her confidante, a conflicted poet. The story twists tweak the noir format with supernatural content, almost like the ironic fantasies of The Twilight Zone. The choice extras double our interest in this very different noir.

Repeat Performance
Blu-ray + DVD
Flicker Alley
1947 / B&W / 1:37 Academy / 93 min. / Street Date February 18, 2022 / Available from Flicker Alley / 39.95
Starring: Louis Hayward, Joan Leslie, Virginia Field, Tom Conway, Richard Basehart, Natalie Schafer, Benay Venuta, Ilka Grüning, Keefe Brasselle. John Ireland (narrator).
Cinematography: Lew W. O'Connell
Art Director: Edward C. Jewell
Film Editor: Louis Sackin
Original Music: George Antheil
Assistant director Robert Stillman
Special Art Effects Jack Rabin
Screenplay by Walter Bullock based on a novel by William O'Farrell
Produced by Aubrey Schenck
Directed by Alfred Werker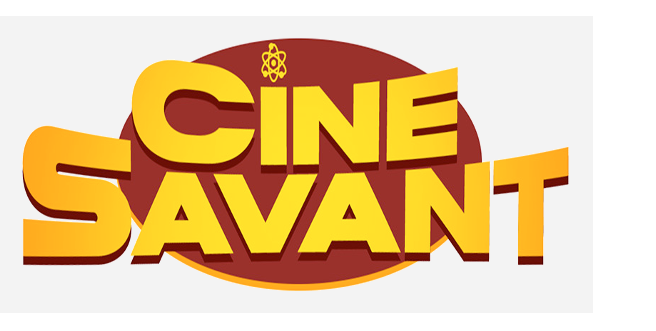 The stars shine down as the camera pulls back to reveal a dark city at night. An ominous narrator offers some abstract, doom-laden words. Weird music by George Antheil dominates the soundtrack. We pass through a window and encounter a haunted woman traumatized by guilt. She embarks on a strange series of events, including a murder, that seem to be occurring outside of time, as if Fate is in charge . . .

Sorry film noir fans, the movie I'd describing is the pure expressionist/experimental horror film Dementia (1955) by John J. Parker. The 1947 murder fantasy Repeat Performance begins almost identically but is of course an entirely different animal, a superior noir-inflected 'strange tale' with multiple points of interest — most of which I learned from the excellent extras on Flicker Alley's new disc. The notable star is Joan Leslie, the mighty talent who made her biggest pictures at Warners when she was still a teenager: Sergeant York, Yankee Doodle Dandy. Equally impressive is the film debut of actor Richard Basehart, who interprets his 'poet' character as a functioning madman.
The unusual story structure also grabs our attention. Noir pot-boilers often rely on ironic, borderline absurd plot twists to allow Fate to 'laugh' at their flawed characters: Scarlet Street, Hollow Triumph. Repeat Performance plays as one unbroken narrative twist, an irrational manipulation of time. If this were a science fiction story it could be called 'Back to the Future.'
That eerie opening sees the stars looking down on the hapless Broadway star Sheila Page (Joan Leslie), who has just shot her husband dead, on New Year's Eve. Terrified, she retrieves her trusted friend William Williams (Richard Basehart) from a party, to go with her to ask producer John Friday (Tom Conway) for advice before they call the police. On the way to Friday's apartment something happens that makes no sense at all . . .

Explicating more of the storyline would likely ruin the surprises that make Repeat Performance so engaging, so I'll instead just sketch the characters a bit. Sheila is married to Barney Page (Louis Hayward of Ruthless) who develops a serious drinking problem. The romantic conflict involves them with the snooty English playwright Paula Costello (Virginia Field of The Earth Dies Screaming). The agreeable William Williams is described as an 'oddball' poet; he finds a sponsor in the socialite Eloise Shaw (Natalie Schafer of The Secret Beyond the Door). The expected show-business complications are traumatic for Sheila because she's convinced she knows the future and is determined not to repeat it — hence the wording of the title. Sheila's high-toned friends breathe the rarified air of the theater world, but have they more control over their lives than anybody else?
Not familiar with Repeat Performance? The 1947 feature was for the longest time out of circulation, virtually un-seeable except in a few surviving collector prints. For most film noir fans it reappeared from nowhere just a few years ago, as another rediscovery, revival and co-restoration of The Film Noir Foundation, The UCLA Archive and important individual sponsors. In his disc intro Eddie Muller explains that untangling nagging rights issues for Repeat was a frustrating 15-year ordeal.
The handsome show was made by Eagle-Lion Films, a tiny studio striving to compete with the majors on an uneven postwar playing field. It was Eagle-Lion's initial 'A' offering, at a time when other 'minors,' notably Monogram Pictures, were upping their game to become more competitive. It's beautifully produced and mounted, with impressive sets and committed performances. Believable adult characters conduct unusual relationships within a familiar New York backstage/highrise milieu. A thoughtful and literate screenplay makes all the difference: save for a few exceptional productions, the minor studio Republic Pictures didn't put enough emphasis on its screenplays, and never escaped its second-rate status.

The cast relies on the appeal of well known players of exceptional talent. The two leading men starred mostly in 'Bs.'  Handsome Louis Heyward does well with the acting challenge of Barney Page. Tom Conway doesn't walk through this role, as he seemed to do in some of his RKO program pictures. Beautiful Virginia Field began with impressive stage credits; her filmography shows nearly forty years of able film performances without a great deal of recognition or reward.
This is a fine showcase and a major career move for the assertive and courageous Joan Leslie, who finally gets a meaty 'Ida Lupino'- type part she can really run with. The actress was barely 21 when she wrested herself free of her confining Warners contract and made this her first independent showcase. But Eagle-Lion could not match the stronger distribution apparatus of a major studio like Warners, with its blanket advertising campaigns. Simply put, not enough people saw Ms. Leslie's good work to appreciate Repeat Performance's special qualities. Instead of moving to leading star status she eventually gravitated to TV work. Her feature roles were seldom this good. . . although we heartily recommend her supporting role in Nicholas Ray's Born to be Bad.
Eagle-Lion certainly did the right thing by the gifted newcomer Richard Basehart, a stage discovery. The studio recognized Basehart as a potential major star. They gave him special billing in its advertising and even arranged the film's premiere in his Ohio hometown. He soon returned with director Werker for Eagle-Lion's docu-noir classic He Walked by Night and proceeded to several more impressive leading roles.

Is this noir, or something supernatural, or what?
Repeat Performance also reminds us that Noir is a style, not a genre. The definition of Noir has eased to include (sometimes grudgingly) thrillers with overt supernatural content: Night Has a Thousand Eyes, Alias Nick Beal. But not enough to admit the likes of Dementia, which abandons all realism for pure Expressionist horror. Repeat plays out in a realistic cinematic space, even with its Twilight Zone– like aura of mystery. As pioneered by greats like Fritz Lang, Noir Fate holds that our destinies are set by our personalities and essential drives, our character. Think the Orson Welles story about the Frog and the Scorpion. With a 'dark' view of human nature, a supernatural curse is unnecessary.
An unique upscale murder tale with twists inside twists, Repeat Performance keeps audiences on their toes. The easy-to-follow 'mystery' rewards with intriguing characters and a finale that satisfies. For fans of noir evolution it's a link between the years when studios had the big talent locked up, and the 1950 decade that challenged actors to guide their own careers. If Repeat were the property of a major studio and had been easier to see over the years, I think it would be much better-known today, a favorite for many.
Was it necessary to skip a more detailed synopsis for this show?  Even some of Eagle-Lion's original tag lines give away the premise, so I don't want to repeat them here either. I recommend trying to see Repeat Performance cold, as I did.
---

Flicker Alley's Repeat Performance is the year's first major noir rediscovery on Blu-ray ( + DVD). It gives us an excellent encoding of a very entertaining picture, and backs it up with equally entertaining & informative extras.
The years of delay in bringing the show to home video had nothing to do with image quality — the film elements appear to have been preserved in excellent shape. The lighting of camerman Lew O'Connell (Scarface, Decoy) is as rich as any big-studio noir. Composer George Antheil's music underscores the drama with a slightly eerie flavor. Antheil's film score career began with the avant-garde Ballet mécanique and proceeded through two dozen memorable films.
The extras are an excellent fit for this unusual noir. The feature commentary by Nora Fiore ('The Nitrate Diva') covers all the bases, history-wise. We discover that many particulars in the source novel were deftly changed. The roles of the leading characters were swapped, so that Joan Leslie wouldn't be an alcoholic femme fatale. The William Williams character was orginally a transvestite given the name "William and Mary" by his friends. Now he's just coded gay, with an unfortunate association with mental instability. Following the changes made to the characters, the film adaptation shuffles events in the third act. The new pattern satisfies, with a mature, adult quality.
Three video featurettes attack the show's main points of interest with welcome efficiency — I'm getting a little weary of discs with big content overlaps in multiple 'visual essays.'
Eddie Muller provides a fine introduction, expressing his keen interest in saving at-risk orphaned noirs. Muller diplomatically offers that Repeat Performance's status as noir / not noir is an argument for purists. We at CineSavant are satisfied that it meets the standard: if it walks like a noir and quacks like a noir . . . you know. I recommend watching the intro after the movie, not before. A 'first time cold' policy works best: when an unseen title like The Turning Point appears on Muller's TCM show, DVR the intro and watch it afterward.
In her authoritative video essay Farran Smith Nehme conveys the truth about Joan Leslie's interesting career. Nehme's remarks are clean and accurate. She doesn't gush over Leslie's accomplishments — the sixteen year-old stole scenes from WB's biggest stars. She gives a fair assessment of the career risks Leslie faced when she took Jack Warner's unfair contract to court. Nehme's image of Ms. Leslie squares with what I know personally of the actress through a close relative. The star was indeed devoutly Catholic and very strong-minded.
In additiong to co-producing the extras Alan K. Rode wrote and hosts a longer documentary on the studio Eagle-Lion Films. Rode's well-organized essay sketches a complicated ownership history for the studio: PRC 'sort of' begat Eagle-Lion, and Eagle-Lion 'sort of' begat the modern United Artists. The show sketches bios of executives like Arthur Krim, who was also noted as an advisor to several presidents.
Rode takes us through the brief but fruitful history of Eagle-Lion as a producing entity — its notable successes were a string of stylish, highly influential noir productions. He also explains the meaning of the Eagle and the Lion in the company name.
Reviewed by Glenn Erickson
---
Repeat Performance
Blu-ray + DVD rates:
Movie: Excellent
Video: Excellent
Sound: Excellent
Supplements: Video intro by Eddie Muller; audio commentary by Nora Fiore; featurette profile of Joan Leslie by Farran Smith Nehme; mini-history of Eagle-Lion & its noir output by Alan K. Rode; digital pressbook.
Illustrated insert pamphlet with book-to-film comparison by Brian Light.
Deaf and Hearing-impaired Friendly? YES; Subtitles: English (+ all 3 video featurettes)
Packaging: One Blu-ray in Keep case
Reviewed: February 15, 2022
(6669perf)

Visit CineSavant's Main Column Page
Glenn Erickson answers most reader mail: cinesavant@gmail.com

Text © Copyright 2022 Glenn Erickson