Mitchell Leisen's great Christmas-time tale has a brilliant screenplay by Preston Sturges and letter-perfect performances by Barbara Stanwyck and Fred MacMurray, threading the needle between light cynicism and well-earned sentiment. Sturges' celebration of 'country values' is sincere and heartfelt, as is his affection for the supporting cast. The presentation includes two radio broadcasts plus a star-studded Paramount short subject for war bonds.

Remember the Night
Region B Blu-ray
Powerhouse Indicator
1940 / B&W / 1:37 Academy / 94 min. / / Street Date December 19, 2022 / available from Powerhouse Films UK / £18.99
Starring: Barbara Stanwyck, Fred MacMurray, Beulah Bondi, Elizabeth Patterson, Sterling Holloway, Julius Tannen, Virginia Brissac, Fred 'Snowflake' Toones, Charles Arnt, Paul Guilfoyle.
Cinematography: Ted Tetzlaff
Art Directors: Hans Drier, Roland Anderson
Costumes: Edith Head
Film Editor: Doane Harrison
Original Music: Friedrich Hollander
Written by Preston Sturges
Produced by
Directed by Mitchell Leisen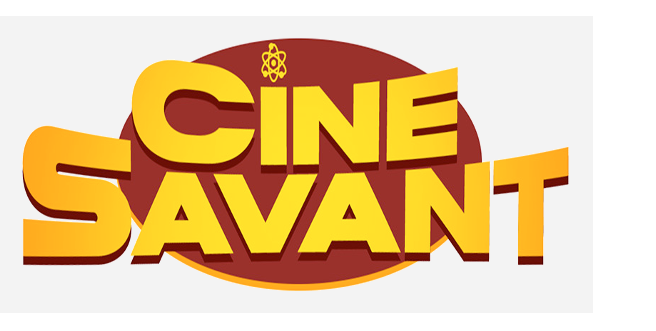 The 1940 feature Remember the Night made its comeback a few years ago just as director Mitchell Leisen's stock was on the rise. Picture for picture, Leiden consistently turned out quality entertainment, embellishing good screenplays with his sophisticated direction. This viewer was prejudiced against Leisen because of disaparaging remarks by Billy Wilder, and by seeing his pictures in the wrong order. Golden Earrings and Frenchman's Creek did nothing for me, and thus for a few years I bypassed winners like Easy Living and No Man of Her Own.
We thought Remember the Night would become a Christmas standard, perhaps even to challenge  It's a Wonderful Life, which is itself probably ready to be introduced to a new generation. Well, Leisen's fine show isn't quite there yet, awareness-wise. Witty and sentimental, the 1940 romantic comedy stars Barbara Stanwyck and Fred MacMurray at their best. Its nearly perfect screenplay is the last completed by Preston Sturges before he made the jump to full writer-director status. Several gags will resonate with viewers familiar with Sturges's string of wartime comedy hits, such as a funny cross-eyed portrait and an unexpected encounter with an affectionate cow. That and a lively New Year's barn dance party are potential "Hey Hey in the Hayloft" material — a joke title Sturges invented for his marvelous Sullivan's Travels.

Unlike Sturges's later comedies, Remember the Night is not a farce. Despite the Paramount glamour treatment and the Christmas theme the dramatic baseline accepts that crime and romance both have consequences. The legal problems of Stanwyck's tough-girl heroine can't be wished away. The great actress puts a smart spin on Sturges's dialogue, which varies from slick and clever to downright earnest:
John: "How'd you like to go home for Christmas?"
Lee:  "Oh, Gee!"
It's snowing in New York, and life is as tough as usual. As Christmas approaches, Assistant District Attorney John Sargent (Fred MacMurray) has no intention of missing his holiday trip back home to Indiana. He sees an opportunity to postpone a trial to suit his convenience. But doing so insures that the defendant, career shoplifter Lee Leander (Barbara Stanwyck), will spend both Christmas and New Years' in jail. Feeling guilty, John arranges Lee's bail and volunteers to drive her to her mother's house on his road trip west. He'll pick her up on the way back. John makes an immediate impression on the streetwise Lee, as she's not accustomed to this kind of chivalry.
The drop-off doesn't work out, in a scene of harsh motherly rejection that gives us an understanding of Lee's life of petty crime. John thoughtfully offers to take Lee home with him to the family farm.

Mother Sargent (Beulah Bondi) warms to Lee, and when told that she's a criminal, refuses to be scandalized or change her opinion. John's sweet Aunt Emma (Elizabeth Patterson) is written as fully dimensional, not a stock Old Maid. Sturges and director Leisen conjure a time when families were close enough that old folks could vicariously share some of the experiences of the younger generation. Lee blossoms in the climate of acceptance. It's apparent that in better surroundings she could have had a different personal history.
Remember the Night succeeds because it generates such undeniably warm feelings about its characters, which is partly due to the leeway granted a fine set of actors. Aunt Emma has a fine scene helping Lee dress up in an ancient party dress, one requiring a corset and a half-dozen undergarments.
The sentimental high point comes at a piano sing-along.  →  The Sargents' hayseed farmhand is Willie Simms, played by the beloved actor Sterling Holloway. Willie wants to sing a solo even though Mrs. Sargent tries to stop him. To our surprise, the excitable fellow has a beautiful voice. His The End of a Perfect Day is a gem … a keeper for any montage of classic movie sing-along scenes and a marvelous appreciation of Holloway. This violation of the star prerogative — granting the big song to the supporting clown — registers extremely well, lending Remember the Night genuine warmth. Sterling Holloway should sound familiar even for viewers that don't know his face: he voiced Disney's Winnie the Pooh.
Political Correctness may explain why this winner hasn't already won recognition as a solid Christmas contender:  Fred MacMurray's character treats the bumbling valet Rufus (Fred "Snowflake" Toones) like a near-moron. In the 1970s more than a few classic films were pulled from TV distribution or screened less frequently because of their racial content.
The show can also be distinguished from the likes of It's a Wonderful Life by its slightly more down-to-earth context. Neither John nor Lee are innocent small-towners, and Lee's legal problems are sordid. They meet some small-minded people on their cross country trip, and the encounter with Mother is almost nightmarish. Sturges' screenplay doesn't create a conflict by falling back on a cartoonish villain like Capra's Mr. Potter.  The 'Christmas Magic' in Remember the Night is all the warm and hopeful aspirations of the characters. Barbara Stanwyck was brilliant at crafting rounded women out of exaggerated material, and her Lee Leander is a gem.

This is the first pairing of stars Barbara Stanwyck and Fred MacMurray, who four years later would make an even bigger impression together four with very different characters in Billy Wilder's Double Indemnity. It is really Stanwyck's film all the way; her Lee Leander goes through most of the emotional changes. That Lee seems rather glamorous for a destitute shoplifter is irrelevant. Stanwyck handles Preston Sturges's mildly risqué jokes in high style:
John:  "I suppose you know that's called arson?"
Lee:  "No. I thought that was when you pinch somebody."
The trial scene back in the city is not the expected Screwball farce; Lee is facing real jail time. Sturges opts for a tough-bittersweet fade-out of the kind that Billy Wilder might admire, and leaves us with a heady mix of emotions. Remember the Night really makes an emotional impact.
Preston Sturges and Mitchell Leisen would appear to be the perfect writer-director team. Their previous collaboration was the charming Depression fantasy Easy Living.   In Remember the Night Sturges reportedly criticized Leisen's softening of Fred MacMurray's character, who as written was more of a self-involved egoist. Leisen responded that the change was necessary to fit MacMurray's personality. MacMurray certainly seems slick enough in his early scenes; perhaps he couldn't play cynical and sincere at the same time.
---

Powerhouse Indicator's Region B Blu-ray of Remember the Night has a polished transfer with a vintage silver screen look. The elements must have been well stored, as the look of Remember reminds us that Paramount was perhaps the most stylish studio of the late 1930s.
The studio's process shots were the most polished in the business. A couple here are ambitious as well. When Lee and John take a nighttime walk at Niagara Falls the camera trucks with them. Neither the camera nor the rear-projected background of The Falls actually moves; instead, the entire pathway set that they walk on is being rolled underneath them, like a treadmill. Our next thought is, did they have to redub all of the sound for the scene?
Indicator's extras far outclass what was seen before. We get a solid academic-historical piece about the film and its director, and and an admiring look at the formidable Barbara Stanwyck. As is the case with Indicator discs, first editions come with high-quality illustrated booklets, containing new essays and reprints of old magazine articles, interviews, etc.. We go straight to the section of older review excerpts.
The vintage content this time starts with two Lux radio presentations of the movie. Barbara Stanwyck is in the first but Fred MacMurray stars in both. From Billy Wilder's candid descriptions of MacMurray, we imagine the actor not passing up any opportunity for some additional income.
Indicator always reaches for unusual old film content. The added item this time out is Hollywood Victory Caravan, a two-reel promotion for war bonds. It features a nice parade of cameos, starting with the Paramount lot itself, which is all of 4 blocks from CineSavant Central. Although they call most of the stars out by name, it's a good celebrity quiz opportunity. Dona Drake and Marjorie Weaver perform musical numbers with Betty Hutton. As the booklet points out, Bing Crosby sings about 'those bonds that bought the bomb that won the war!'   Bob Hope's jokes are awful. 'We've got another bond to buy.'
Another reason why this show didn't become a Christmas perennial might simply be its forgettable,  generic title. I find myself confusing it with A Night to Remember.
Other fine Mitchell Leisen pictures, admittedly written by some of the best Hollywood writers ever: Hands Across the Table,  Midnight,  Hold Back the Dawn,  Lady in the Dark,  To Each His Own,  No Man of Her Own,  The Mating Season.
Reviewed by Glenn Erickson
---
Remember the Night
Region B Blu-ray rates:
Movie: Excellent
Video: Excellent
Sound: Excellent
New Supplements:
Audio commentary with film historian Adrian Martin
You May Laugh, You May Weep (26 mins): analysis piece with Geoff Andrew
Outsider Status (26 mins): with Pamela Hutchinson on Barbara Stanwyck
Vault Supplements:
Lux Radio Theatre: Remember the Night (1940) with Fred MacMurray and Stanwyck
Lux Radio Theatre: Remember the Night (1942) with MacMurray and Jean Arthur
Hollywood Victory Caravan (1945, 20 mins): short promotional film with Stanwyck, Humphrey Bogart, Bing Crosby, Bob Hope, Betty Hutton, Alan Ladd, others
Original trailer
Image gallery: promotional and publicity material
Illustrated 80-page book with an essay by Rick Burin, archival interviews and, articles on director Mitchell Leisen and screenwriter Preston Sturges, an overview of contemporary critical responses, etc..
Deaf and Hearing-impaired Friendly? YES; Subtitles: English (feature only)
Packaging: One Region B Blu-ray in Keep case
Reviewed: December 13, 2022
(6850reme)

Visit CineSavant's Main Column Page
Glenn Erickson answers most reader mail: cinesavant@gmail.com

Text © Copyright 2022 Glenn Erickson