Yasuzo Masumura's searing outrage didn't abate in the 1960s; this unflinching view of the WW2 Japanese counterpart of a 'M.A.S.H.' unit cuts straight to the ugly truth of war, as the unending destruction of human bodies and minds. The horrors of ad hoc amputations match the behaviors of the demoralized patients. Masumura's top muse Ayako Wakao is the traumatized battlefield nurse who becomes intimate with a surgeon who can only cope with his work by becoming a morphine addict. Excellent analysis by Rony Rayns and David Desser brings us closer to the director's obsession with disturbing truths.

Red Angel
Blu-ray
Arrow Video
1966 / B&W / 2:35 widescreen / 95 min. / Akai tenshi / Street Date January 18, 2022 / Available from / 39.95
Starring: Ayako Wakao, Shinsuke Ashida, Yusuke Kawazu, Ranko Akagi, Daihachi Kita, Takashi Nakamura.
Cinematography: Setsuo Kobayashi
Production Designer: Shigeo Mano
Art Director: Tomoo Shimogawara
Film Editor: Tatsuji Nakashizu
Original Music: Sei Ikeno
Written by Ryozo Kasahara from a novel by Yoriyoshi Arima
Produced by Ikuo Kubodera
Directed by Yasuzo Masumura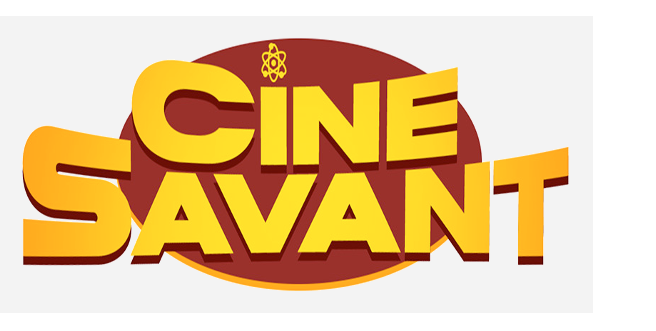 The trailer lays it out straight with two big text titles: "WAR!"  "AND SEX!"  That's very accurate, but it doesn't prepare us for the extremes of morbid sensuality that follow.
We're told that Japanese critics often took Akira Kurosawa to task for making films with a too-foreign sensibility, but Yasuzo Masumura's shockers go beyond consideration of a national style. Twenty years ago the fine DVD label Fantoma premiered a number of the director's films on American home video; now Arrow follows up with a continuting series of HD remasters with fascinating extras. Giants and Toys (1958) is a scathing satire of the Japanese consumer culture and its cutthroat business environment. Black Test Car continues the commercial warfare theme into corporate espionage between automakers. Moju (The Blind Beast) (1969) is a gory tale of mad love that transgresses into truly dangerous territory.
1966's Red Angel doesn't seem as outrageous as the above examples simply because we expect horror in any honest film about war. Ayako Wakao, the cruel beauty of Masumura's Manji plays an Army nurse who finds her own kind of madness on the battle lines. What Masumura's film most resembles is a gorier, death-wish version of Robert Altman's M*AS*H: Battle surgery is Hell on Earth.

It's wartime in Manchuria. Nurse Sakura Nishi (Ayako Wakao) is stationed at a field hospital deep on the coast. She learns that maimed soldiers are being prevented from going home to Japan, so as to not turn public opinion against the war. Those men that recover know that returning to the front means certain death, and so live day-to-day. Some have lost all sense of civility — one patient rapes Sakura on her midnight rounds, aided by others that hold her down.
Nurse Nishi is shipped to a front-line surgery where the doctors hack off limbs by the hundreds, often just for expediency's sake. Amid all the gore and suffering she falls in love with the head surgeon Dr. Okabe (Shinusuke Ashida), who has taken to morphine to deal with the psychic stress of his work. Returning to the field hospital, Nishi and becomes emotionally involved with Private Orihara (Yusuke Kawazu), who has lost both of his arms. She takes him to bed as a gesture of mercy, but it's also a symptom of her own despair and disorientation. Sent back to the front lines once again, Sakura enters into a strange love affair with Dr. Okabe, encouraging him to give up the morphine. But an overwhelming Chinese attack threatens the entire front-line unit.

The common denominator for characters in Yasuzo Masumura movies seems to be extreme psychological distress. Nurse Nishi begins as a relative innocent. A conventional film might depict her as a Florence Nightingale figure, winning the admiration of her patients and fellow nurses through hard work and kindness. Red Angel has no such illusions. Nishi objects to the Army policy of hiding the wounded from public view, which punishes loyal soldiers for sacrificing themselves. She's warned away from mixing in such concerns. She becomes determined to make a difference, to respond to the horror on her own terms.
There's nothing conventional about this film's view of war, not even in anti-war terms. Placed in a stagnant conflict that nobody believes can be won, and faced with the possibility of imminent death, the Japanese soldiers resort to whatever momentary pleasures are available. Worse yet, cholera has broken out. The 'comfort' prostitutes are the carriers, but the soldiers keep visiting them anyway. The soldier responsible for raping Nurse Nishi is shipped back to the front as punishment. But one of his friends tells Sakura that his turn is next and that he's eagerly looking forward to it.
Nursing at the front lines is like working in a slaughterhouse. Dr. Okabe hasn't the energy to care for every catastrophic wound. Badly shot-up soldiers are abandoned to die and infected limbs are quickly amputated simply because drugs are scarce and resources are strained to the maximum. It's a far cry from the top-quality medical care seen in M*A*S*H; Nishi holds down screaming men while the doctor works with knives and bone saws — buckets of shattered arms and legs litter the floor. It's genuinely eye-opening — gory in a way not seen in mainstream movies anywhere else, and more graphic than a bloody samurai film. Masumura is just being honest: a bucket of sawed-off hands and feet is a fair estimate of war's effect.
Nishi reacts to the overwhelming horror much the same way her patients do, grasping at any positive sensation while she can. The armless Orihara begs her for sexual favors, and she complies partly out of pity and partly to address her own growing needs. Her relationship with Dr. Okabe begins as a bargain to help save a soldier — ironically, the same one who raped her. Her relationship with Okabe becomes a personal crusade to help him shake his morphine habit — and restore his virility so that they can be intimate.
The film's real focus is the warped values and twisted psychology of people under pressure. Nurse Nishi responds to the carnage around her by embracing the victims. When that fails she internalizes the anguish into her sex life. As if commenting on her lack of power in the Army command, Nishi cross-dresses in Okabe's uniform and pretends to be his superior. Her affair with the armless Orihara can be seen as a possible precursor to the fetishistic love-mutilations of the ostentatiously perverse Moju. Nurse Nishi remains proud of her name — which means 'cherry blossom' — and refuses to withdraw from her personal struggle.
Red Angel's focus on grotesque fatalism doesn't feel affected, nihilistic for its own sake. Aberrant behaviors like these happen because the edge of doom is near, and when the Chinese close in, Masumura spares nobody from the onslaught. When Nishi and Okabe say they're able to die because they're in love, it doesn't at all feel like a cliché — death in this place seems inevitable.
Masumura's expert direction clearly defines the characters: the film's utterly convincing production values lend credibility to both the surgery and the battlefield scenes. As with the director's other films there is little direct nudity — the highly charged erotic atmosphere doesn't need it. And Masumura never does anything just for shock value — there's a humanistic quality to Nishi's every move.
---

Arrow Video's Blu-ray of Red Angel is a marvelous remastering of this really handsome film, one of Yasuzo Masumura's best directed features. The B&W compositions throughout the picture are truly breathtaking — this must have looked great on a big screen. The old Fantoma disc was a bit washed out, a problem that this new endcoding alleviates completely. The Daiei-Scope images' only flaw is in some wide exterior scenes, where we notice a typical anamorphic phenomenon: the image tends to be compressed toward the left of the frame. I only noticed it in shots where the nurses line up for inspection.
The music of Sei Ikeno is particularly moody; we've all seen grim war movies but this one feels fresh. The music isn't there to 'cue' our reactions.
The fine extras enlarged my view of Masumura and this picture in particular. Tony Rayns' 13- minute introduction places the show in context with a group of Japanese films that began to reassess the war experience. Rayns is impressed with the fact that the erotic content is never exploitative, despite Nishi's enlisting sex in her effort to help the wounded and the doctor survive.
In his visual essay, Jonathan Rosenbaum gives us an opinionated overview of Masumura — in his estimation the director's best work is unavailable in any English- subtitled form, a show called A Wife Confesses. He also gives a detailed overview of Ayako Wakao's career. It's almost as if the two critics divided up the subjects to be covered. Rosenbaum thinks that Red Angel plays much like films by Samuel Fuller, directly confronting controversial subject matter.
The audio commentary by David Desser covers those subjects and more at a leisurely pace, with some Daiei studio history and more biographical coverage of the director. Arrow's disc release raises my opinion of this particular Masumura picture — in the midst of all the carnage, the word that comes to mind for the film is 'beautiful.'
Reviewed by Glenn Erickson
---

Red Angel
Blu-ray rates:
Movie: Excellent
Video: Excellent
Sound: Excellent
Supplements (all new): audio commentary by David Desser; introduction by Tony Rayns; Not All Angels Have Wings, a visual essay by Jonathan Rosenbaum. Trailer, Image Gallery.
Deaf and Hearing-impaired Friendly? YES; Subtitles: English (feature only)
Packaging: One Blu-ray in Keep case
Reviewed: January 4, 2022
(6643ange)

Visit CineSavant's Main Column Page
Glenn Erickson answers most reader mail: cinesavant@gmail.com

Text © Copyright 2022 Glenn Erickson