Larry Karaszewski on
Reckless
Set in a smoggy Pennsylvania mill town, the first film from director James Foley and screenwriter Chris Columbus sounds like the plot of a Springsteen song with Aidan Quinn in the role of a misunderstood dreamer from the wrong side of the tracks romancing a poor little rich girl played by Daryl Hannah. Beautifully photographed by Michael Ballhaus, the film is jam-packed with 80's musical faves but no Bruce to be found (though his kid sister Pam has a bit part).
About Larry Karaszewski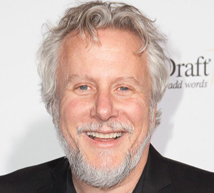 Larry Karaszewski with his writing/directing/producing partner Scott Alexander are best known for writing unusual true stories. They created the hit television miniseries "The People v O.J. Simpson: American Crime Story" for which they won the Golden Globe, the Emmy, the PGA and WGA Awards. They also won the Golden Globe and WGA Award for the film "The People vs Larry Flynt." Other movies include the Oscar winning "Ed Wood" (WGA nomination), "Big Eyes" (Independent Spirit nomination), "Auto Focus" and "Man on the Moon." The team has been inducted into the Final Draft Screenwriting Hall of Fame. Larry is an active Los Angeles cineaste hosting a long running film series for the American Cinematheque. He is also a Governor for writers branch of the Academy of Motion Pictures Arts and Sciences.