We love this Fritz Lang western even though it's not particularly good; only in hindsight do we realize that the brilliant director's intentions may have been compromised. High-key lighting does Marlene Dietrich no favors, but she scores good scenes performing with Arthur Kennedy (revenged crazed cowpoke) and Mel Ferrer (tranquilized gunslinger). Lang fans will be impressed by the gaudy, over-bright restored Technicolor, and we can always blame Howard Hughes.

Rancho Notorious
Blu-ray
Warner Archive Collection
1952 / Color / 1:37 Academy / 89 min. / Available at Amazon.com / General site WAC-Amazon / Street Date January 10, 2023 / 21.99
Starring: Marlene Dietrich, Arthur Kennedy, Mel Ferrer, Lloyd Gough, William Frawley, Jack Elam, George Reeves, Frank Ferguson, Dan Seymour, John Doucette, Dick Elliott, Russell Johnson, Charlita.
Cinematography: Hal Mohr
Production Designer: Wiard Ihnen
Dietrich's wardrobe designed by: Don Loper
Editorial Supervisor: Otto Ludwig
Original Music: Emil Newman
Written by Daniel Taradash, Silvia Richards
Produced by Howard Welsch
Directed by Fritz Lang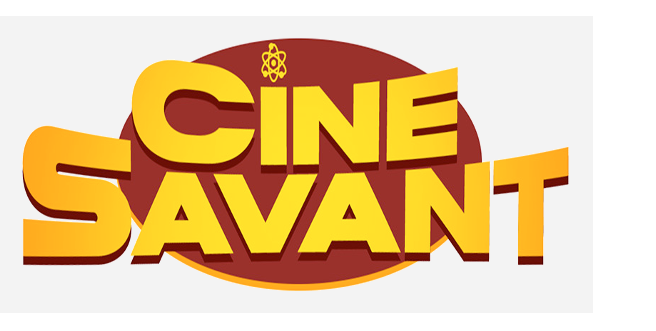 I'm definitely a Fritz Lang completist, and can enjoy his brilliance in practically everything he did, even after WW2 when his output began to become patchy. Something great always sticks out, even when we suspect he just wasn't happy on the set, as with one atypical project, the realistic combat picture An American Guerilla in the Philippines.
Rancho Notorious is also an anomaly, an offbeat western drama often unfavorably compared to Nicholas Ray's far more accomplished Johnny Guitar. It's in glowing 3-strip Technicolor, which is a big reason to check out this restoration. But it's also mainly for lovers of Fritz Lang movies.
The show hasn't weathered well despite the fact that it has two of Germany's greatest filmic exports working together. The odd elements start with the film's 'ballad' storytelling style. Even enthusiastic museum audiences laugh at the lyrics of The Ballad of Chuck-a-Luck, the song that director Fritz Lang expected to transform the show into a heavy-duty legend of the old west. Every stanza of the ballad finishes with an overstated full stop, with the words
"HATE, MURDER AND REVENGE!"
Fritz Lang was in the unstable final leg of his Hollywood career, making interesting pictures but few hits. His artistic reputation was high, but he had the reputation of a tyrant, and made few friends among actor or crewpeople. Rancho would be the next-to-last starring role for Marlene Dietrich, then aged 51. Her famous 1950s appearances in the classics Witness for the Prosecution and Touch of Evil are showy but small supporting parts. It is said that Orson Welles simply slipped her onto the set of Touch of Evil; the studio didn't know she was in the film until her face showed up in dailies.

Dietrich is on record as being very unhappy with her appearance in Rancho. Just three years before she looked as glamorous as ever in Billy Wilder's A Foreign Affair. Buth that show was in B&W. Hal Mohr's mostly high-key, flat Technicolor lighting for Rancho hides very little. Dietrich's makeup always seems too thick under those merciless lights. Worse, the typically tactless (or mean-spirited) Fritz Lang told the press that Miss D. would now be moving on to 'older' roles. The two Germans didn't get along on the set — no surprise with Lang — and their conflict may have had an effect on the show in general.
This was Fritz Lang's third and final Hollywood western. He clearly loved the genre and had embraced exciting cowboy action way back in 1919, in his Indiana Jones- like thriller The Spiders. His exciting 20th-Fox westerns were also top-notch, possibly because of the helpful oversight of Darryl Zanuck: Western Union and The Return of Frank James. They're expressive pictures, and Lang is clearly enamored with his subject matter.
Rancho Notorious is exactly what the Ballad says it is, a tale of hate, murder and revenge. It goes for the same kind of fury that Lang achieved in the next year's film noir The Big Heat. Carefree cowhand Vern Haskell (Arthur Kennedy) gives his sweetheart Beth (Gloria Henry) a fancy brooch just before she is raped and murdered by a thief. Haskell then devotes his life to the sole task of tracking down her killer. He drifts from town to town picking up clues, and hears fables about a mysterious outlaw hideout called Chuck-a-Luck, and the names Altar Keane and Frenchy. Vern purposely breaks an election night drinking ban, to get into the same jail cell with Frenchy (Mel Ferrer), an outlaw blasé about keeping a date with a noose. Vern is amused to see three crooked politicians in the cell next door served liquor, because they'll probably be lynched later in the evening.

Becoming friends during their escape, Frenchy and Vern Haskell retreat to the secret hideout called Chuck-a-Luck, where rules the near-legendary gang boss Altar Keane (Marlene Dietrich). Keane takes a cut from every robbery and enforces an 'ask no questions' rule. Already an excellent bronc rider, Vern learns to shoot like a gunslinger. After he sees Altar wearing the brooch he gave Beth, he redirects his charm to determine which outlaw is his fiancée's killer. Vern suspects Frenchy and the womanizing braggart Wilson (George Reeves, on down-time from Superman) but by the time he learns the truth he is already participating in a gang robbery. Vern's commitment to 'hate, murder and revenge' has already changed his life.
By 1953, upscale westerns were becoming more sophisticated, with darker, more adult stories: The Gunfighter, the films of Anthony Mann. But Rancho Notorious feels very dated. Although given Technicolor by RKO's Howard Hughes, realistic locations were off the table — Dietrich's work is done entirely on studio sets, mostly interiors. The show has an appearance of artificiality. Everything seems too brightly lit. The expense of Technicolor definitely cramps Lang's style. Many scenes play in fairly straight wide coverage, as if Lang had to work within a very short shooting schedule. This makes Lang's flashback narrative strategy seem forced. Altar Keane is introduced in a flashback to a bar-room 'horsie' race that's a single master shot with a couple of cutaways. Lang would later find his budgets so restrained, that he concocted an economy-dictated style, his own brand of visual aceticism. His Beyond a Reasonable Doubt plays well, even with very low production values.

There's no shortage of critical over-analysis of Fritz Lang's pictures — with Frenchy and Vern's relationship given far more emphasis that Altar Keane, I'm waiting for some writer to assign significance to Frenchy's dialogue line about hanging being a clean way to die, 'as quiet as eating a banana.' But basic 'Langian' themes are present. Vern Haskell's fairly innocent cowpoke experiences a violent tragedy and commits himself to vengeance, as do other Lang characters with qualities taken from Germanic myth. Like detective O'Bannion in The Big Heat Vern becomes an outlaw, going so far as to voluntarily participate in the robbing of a bank. That's a generic western no-no, against the precepts of standard sagebrush morality. Gary Cooper and Randolph Scott only pretended to go bad in undercover westerns, but Vern goes all the way.
What's more, the fastest gun in the West Frenchy turns out to be a rather sad guy, a defeatist. He became an outlaw by being cheated of his home after the Civil War. We never see Frenchy fight a duel, and he pulls his six-gun only once, a pretty nice quick-draw. Just strutting his stuff is enough to intimidate the other outlaws in residence at Chuck-a-Luck. Not a high-energy performer, Mel Ferrer was often a bland presence. His aloof manner makes him look disengaged at the wrong times, as in the bizarre horror film Blood and Roses. He's actually quite good here, even if Arthur Kennedy gets all the best scenes.
Altar Keane is in no way a wild west Mabuse. She likewise is given a hard-luck backstory to explain how she ended up running a mini-empire of outlaws. Tough enough to keep a dozen thieves and murderers in line, Altar might be the same dance-hall girl from her Destry Rides Again, if she had never met James Stewart and lived to see darker days. Dietrich's character name in Destry is Frenchy; where's the feminist thesis paper theorizing an intentional gender-swap to co-relate the two movies?
Vern's presence knocks Chuck-a-Luck off balance. He threatens Frenchy's relationship with Altar and makes Altar question her choices in life. The lament "Go away and come back ten years ago," has the core romantic idea that's much more developed in Johnny Guitar, two years later. The romance that Vern offers — and then reveals is a ruse — cracks Altar's tough exterior to the point that she goes against her own better judgment and begins making altruistic gestures. The final gunfight allows some of the outlaws to escape a noose, but Altar Keane can't elude the Production Code's unwritten rule for aggressive women who break the law. Vern Haskell's oath of revenge makes him a wanted drifter just like Frenchy … which Fritz Lang none-too-convincingly offers as the stuff of western legend.

The average viewer and most western fans will find Rancho Notorious to be somewhat stiff and artificial. The big bank robbery is covered in just four wide camera angles. When straight action should dominate, the script turns into a radio play, with characters practically reading stage directions out loud. We are told that RKO trimmed some of Fritz Lang's ideas for 'ambient scenes' against his will, in the script stage; it's more likely that, if Lang had more ambitious ideas for Rancho Notorious, ordinary economizing pre-empted them.
Although a few exteriors are present, the picture frequently plays out against painted backdrops. Matte paintings are used to create western vistas. In a couple of years CinemaScope would mandate that virtually ALL westerns be shot on location and given a 'big sky' look. For an outdoorsy story this is awfully claustrophobic.
RKO boss Howard Hughes okayed Arthur Kennedy for the starring role, and the excellent actor (The Lusty Men) keeps the show on its feet. But Hughes also interfered with the cast billing. The Chuck-a-Luck gang has a number of familiar faces. My favorite is John Doucette, who dies early on and is hidden behind long white hair and a beard. Nevertheless we immediately recognize his voice. Frank Ferguson is an outlaw; he'd play a marshall in Johnny Guitar. Also featured are William Frawley, Jack Elam, John Kellog and Dan Seymour.
RKO was very rough on blacklistees. Howard Hughes removed 'tainted' talent from RKO credits when he could. Writer Sylvia Richards had be 'cleared' to continue working. The fine actor Lloyd Gough (Tension) had less luck. When he ran afoul of Hughes, Rancho Notorious became his last Hollywood film for twelve years. Gough plays the main villain, Kinch. He should be given at least fourth billing, but by Hughes' decree his name doesn't even appear on screen. The Hollywood blacklist could deny an actor's very right to exist.
---

The Warner Archive Collection Blu-ray of Rancho Notorious is a sparkling restoration that presents this gaudy Technicolor show at its best. Colors are bright and Dietrich's costumes dazzle — I can see Technicolor using scenes from this show on a demo reel. But everything looks artificial, and not stylishly artificial, as in Selznick's Duel in the Sun.
Music in westerns was a big thing in the early 1950s, and it's too bad that Fritz Lang's attempt to incorporate a story-telling ballad didn't have the effect he intended. Reprises of the 'Legend of Chuck-a-Luck' tie the present-tense story together with the narrated flashbacks that Vern listens to during his search. If the refrain "HATE, MURDER AND REVENGE!" originally had a strong impact, it now seems only jarringly out of place. The only western song that gets as much attention is 'High Ridin' Woman in Samuel Fuller's Forty Guns. Compared to this song, it almost feels understated.
'Legend of Chuck-a-Luck' is sung by Bill Lee, who provided the superb singing voice for John Kerr in South Pacific). The music and lyrics are by Ken Darby, who also wrote Altar Keane's songs Get Away Young Man and Gypsy Davey.
The images here in no way represent the beautiful Technicolor restoration on the disc. As with the Warner Archives' original DVD from 2009, no extras are included. Rancho Notorious is exactly the kind of movie that makes us grateful to the WAC — what other disc company would bring such an important cinephile restoration to disc?
Research: Fritz Lang by Lotte Eisner; Oxford University Press 1977
Reviewed by Glenn Erickson
---
Rancho Notorious
Blu-ray rates:
Movie: Good +/-
Video: Excellent
Sound: Excellent
Supplements: None.
Deaf and Hearing-impaired Friendly? YES; Subtitles: English (feature only)
Packaging: One Blu-ray in Keep case
Reviewed: January 28, 2023
(6866noto)

Final product for this review was provided free by The Warner Archive Collection.
Visit CineSavant's Main Column Page
Glenn Erickson answers most reader mail: cinesavant@gmail.com

Text © Copyright 2023 Glenn Erickson