Another unexpected comic treasure from the mid '70s!  Jeff Bridges and Sam Waterston make an irresistible pair of would-be outlaws in a tale of the modern West — high-country Montana, actually — where a gentleman rancher from New Jersey owns all the land and making an honest living is just too boring. Thomas McGuane's hilariously laid-back dialogue pits our slacker cattle rustlers against society — but only in the pursuit of having a good time. Frank Perry's beautifully directed show gives choice roles to a fistful of actors: Clifton James, Elizabeth Ashley, Harry Dean Stanton, Slim Pickens, Charlene Dallas, Richard Bright, Joe Spinell, Patti D'Arbanville. Call it 'literate' country comedy, with musical accompaniment by Jimmy Buffett. The extras include a great new interview with star Jeff Bridges.

Rancho Deluxe
Blu-ray
Fun City Editions
1975 / Color / 1:85 widescreen / 93 min. / Street Date July 19, 2021 / Available from Vinegar Syndrome /
Starring: Jeff Bridges, Sam Waterston, Elizabeth Ashley, Clifton James, Slim Pickens, Charlene Dallas, Harry Dean Stanton, Richard Bright, Patti D'Arbanville, Maggie Wellman, Joseph Spinell, Bert Conway, Helen Craig, Jimmy Buffett, Warren Oates, Thomas McGuane.
Cinematography: William A. Fraker
Production Designer: Michael Haller
Film Editor: Sidney Katz
Original Music: Jimmy Buffett
Written by Thomas McGuane
Produced by Elliott Kastner
Directed by Frank Perry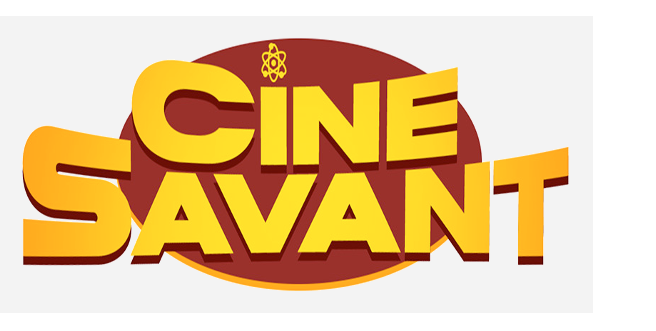 All hail Jeff Bridges and long may he prosper in good health!  This new Blu-ray of Frank Perry's Rancho Deluxe is as welcome an item as was Fun City's recent disc of Michael Ritchie's Smile — both are oddball, off-the-wall comedies that tend to divide audiences. Some will wonder if Thomas McGuane's freaky-furry tale of the would-be cattle rustlers Jack and Cecil is in bad taste, while a majority will be seduced by its wicked sense of humor.
This may be Frank Perry's best picture post- split with his wife and collaborator Eleanor, although some adherents love Play it As It Lays more. All I can say is that Perry's droll approach to this shifty shaggy-cow story is much more fun than some of the socially-sensitive '60s pictures with which he made his reputation. I admit that I was on the split-rail fence until there came a scene with a certain animal and a hotel room, at which point I all but fell on the floor laughing.
Author Thomas McGuane says he wrote this entire script in two weeks when a pending deal for a movie called 92 in the Shade seemed stalled. Although some events are fairly outrageous, the show seems natural, unrehearsed, real. It's an excellent example of a free and loose director-driven '70s picture. Jeff Bridges and Sam Waterston are the most lovable rustlers one could imagine, backed by a perfect ensemble of actors with sweet parts to play. By the end of the show we love all of them.
Montana cattle hands and odd-jobbers for hire Jack McKee and Cecil Colson (Jeff Bridges & Sam Waterston) have found a satisfactory way to pay the rent in the Big Sky country — they rustle cattle one steer at a time. To alleviate the boredom they also arrange hot dates with the Fargo sisters Betty and Maggie (Patty D'Arbanville & Maggie Wellman). A part native-American, Cecil spends down-time with his unemployed dad (Joe Spinell); Jack takes a chance and visits his wealthy, estranged parents, but flies into a rage when they try to reunite him with his ex-wife Anna (Doria Cooke). Rather pleased with themselves, our boys are so comfortable in their life of crime that they plot a master stroke — the rustling of an entire semi-truckload of local cattle.

Their target is local rancher hotshot John Brown (Clifton James), a transplanted Easterner who has successfully bought up ranch after ranch, wins all the livestock awards but still doesn't feel comfortable. John's wife Cora (Elizabeth Ashley) is bored as well. She makes the ranchhands Curt and Burt (Harry Dean Stanton & Richard Bright) uncomfortable by flirting with them. To quell his modern rustling problem John hires cattle detective Henry Beige (Slim Pickens), an old hand with a formidable reputation. But Beige turns out to be a geezer who walks with canes and must be helped from room to room by his devoted, demure daughter Laura (Charlene Dallas). John becomes livid when old man Beige does nothing but sleep and watch TV in his room — and ignore all the clues that John brings him. Meanwhile, Jack and Cecil make contact with Curt and Burt … seeing how old Henry is so feeble and John so clueless, the four throw in together for the ambitious, big-time rustling scheme.
Rancho Deluxe is a smart, laid-back but ultimately sweet comedy about depressed times in the high country. Aided by Thomas McGuane's superior dialogue, Jack and Cecil come across as aimless jokers too charmingly mellow to dislike. Old friends through countless unsatisfying jobs, they fall back on their ranching skills and know-how, trading stolen meat for necessities — a chainsaw to butcher steers, and even an antique Sharps buffalo rifle. They smoke dope like fiends and pursue sex like wild men, aided by the loose & like-thinking Fargo girls.
The typical modern Western of the '70s is a miserable tale of (sob) the Death of the West, with unhappy cowboys reduced to bums (Pocket Money, Junior Bonner) or caught in the punishing nostalgia trap of the rodeo circuit (The Honkers, When the Legends Die). Earlier counterparts for Bridges and Waterston may be Henry Fonda and Glenn Ford back in Burt Kennedy's The Rounders, a lightly amusing comedy about two similer under-employed cowpokes. Jack and Cecil may be droll and low-key, but they're also optimists who love a good joke and know how to enjoy themselves. They've turned to outlawry out of boredom, not desperation — the locals are so easy to fool that they justify 'a life of crime' as a healthy alternative to 'working for the man.'

The film keeps us off balance — each scene is a keeper and several setpieces couldn't be bettered. Jeff Bridges' Jack clowns around wearing a 'Bob Dog' mask, plays a great game of 'Pong' with Curt, and even draws a gun when the Fargo sisters' dad (Bert Conway) catches them all in bed together. Cecil shares some great memories with his dad and actually expresses sorrow for the aspiring ranch baron John Brown, who accumulates land for no other reason than he has nothing else to do. Dad's speech about the mania for pickup trucks is priceless, an example of writer McGuane's connection to the local Montana lifestyle of the day.
Every patch of dialogue and character nuance makes us smile. Producer Kastner and director Perry make sure to include some 'commercial' content — wild in-the-rough lovemaking and a vehicle chase between a pickup truck and a Bell helicopter. In the middle of the pitiful rustling detection story is a highly amusing 'sweetheart' romance between Harry Dean Stanton's lonely cowpoke Curt and Charlene Dallas's almost comically innocent Laura Beige. Affecting the discreet charm of a maiden from Little House on the Prairie, Laura has Curt in thrall with just a few flutters of her eyelashes.

Meanwhile, Clifton James gets a great frustration workout watching his expensive cattle detective do nothing. Rancho Deluxe allows James a great opportunity to jettison the Sheriff Pepper character he had just reprised for the 007 film The Man with the Golden Gun; originally a New York actor, he began in Jack Garfein's movies and had a good part in Frank Perry's David and Lisa. A lesser director might encourage the cast to indulge in broad caricature, but Perry keeps everyone human. Instead of being a sexually frustrated laughingstock, Elizabeth Ashley's restless, terminally-bored 'cattle queen' is a charmer. She obviously loves her husband, his temper tantrums and pompous speeches included.
With Slim Pickens in the mix we expect at least a little clowning, and the ex-rodeo western star delivers. Doddering about doing nothing and ignoring pleas to assert his purported detecting skills, old Henry Beige all but gives John Brown apoplexy. While the helpless Laura frets, Henry prattles on about his dream experience with a 'Pha-roah,' a comic highlight. Old Henry becomes excited only when waxing nostalgic about the good-old days, or wondering at a .50 caliber Sharps rifle bullet, that blows a hole in a cow 'big enough to throw a cat through.'

Harry Dean Stanton's Curt and Richard Bright's Burt are also an ideal pairing, rolling their eyes at the dotard Henry Beige, lusting after his daughter and wondering how to stop being wage slaves to John Brown. Usually seen in smaller supporting parts, everyone gets to shine here.
All the humor tends to be low-key. Jack's good cheer and Cecil's constant joshing is infectious for viewers that can overlook a storyline that unfolds like a big shaggy dog story. We're always waiting for the other shoe to drop, for our bad boys to be caught. The one fall-down funny scene involves John Brown's prize animal, a massive white bull so musclebound that it ought to be wearing a superhero cape. I won't spoil it — you'll know it when you see it. Just as we're wondering what kind of finish could be appended to this monument to mellow cow thieves, McGuane, Perry and company pull off a narrative coup, one that elicited audience applause. As the picture was always an under-the-radar favorite, I won't spoil that surprise either.
Screenwriter McGuane brought together friends to make the filming a communal pleasure; singer Jimmy Buffett provides the soundtrack and sings a song or two in one of the lively bar scenes. Oh — I sadly report that easily-triggered PC folk may not like some of the film's content. Patty D'Arbanville is enthusiatic and profane with her lovemaking, and the shooting of a couple of head of cattle looks 100% real.
---

Fun City Editions' Blu-ray of Rancho Deluxe is a Region A – encoded release remastered in 2K, that looks better than the theatrical print I saw around 1977 or '78. We can really admire the cinematography of William A. Fraker, who finds great ways of flattering the beautiful Montana vistas while keeping the look of scenes reasonably realistic. Rather than going high-key or gritty, Fraker sticks with a natural look. The many scenes filmed in a moving pickup truck are a good example. He doesn't try to fill all the shadows, and it's okay if the camera mount shakes a bit… they're on rough roads, for cripes's sake. The hilltop sex scene is half in shadow; the 'Pong' scene is cleverly filmed in one take showing reflections in the screen of the video game.
Fun City's Jonathan Hertzberg offers extras that add to the film experience. A key interview with Thomas McGuane tells the story of how the show came together and the fun had during filming in Livingston, Montana in about eleven minutes. His descriptions of the personalities involved are illuminating: "Jeff Bridges is a happy, engaged guy from a very happy, close family." That's followed by a 'Zoom' interview with Bridges himself, speaking from his home in Livingston. Instantly likable, Mr. Bridges charms us telling about his experience on the show and its effect on the locals. He met his future wife on the shoot, a story he's proudest to relate. We're accustomed to actor interviews in which 'everybody liked everybody' but in Bridges' case we believe that he DID get along with everyone. As ordinary filmgoers we've always had a good time with Jeff's movies; we wish him the very best in the months ahead.
The capable Nick Pinkerton does audio commentary duties on this gem, and a ten-page illustrated pamphlet carries liner notes by Gavin Smith. Also present are several alternate scenes for TV, probably to replace R-rated material. The best gives us another chat between Sam Waterston and his 'father' Joe Spinell. A handsome still gallery follows.
The trailer included could in itself account for the film's less than stellar box office performance. It has almost no dialogue but every action moment in the show, pitching it not as a warm and quirky comedy but as a lame-brain rustling caper. The trailer is just poison, it makes not impression at all. Ditto the near-generic poster artwork (up top). Somebody at United Artists really didn't believe in this picture.
Reviewed by Glenn Erickson
---
Rancho Deluxe
Blu-ray rates:
Movie: Excellent
Video: Excellent
Sound: Excellent
Supplements: Video interviews with Jeff Bridges and Tom McGuane, audio commentary with Nick Pinkerton, alternate TV version scenes, trailer, ten-page illustrated pamphlet with essay by Gavin Smith.
Deaf and Hearing-impaired Friendly? YES; Subtitles: English (feature only)
Packaging: One Blu-ray in Keep case
Reviewed: July, 2021
(6550delu)

Visit CineSavant's Main Column Page
Glenn Erickson answers most reader mail: cinesavant@gmail.com

Text © Copyright 2021 Glenn Erickson