Here's a story about a different kind of 'lockdown.'  This near-perfect Americana drama might be the real pinnacle of Sissy Spacek's wonderful career. The no-baloney tale of rural life on the Texas coastline during WW2 is packed with strong emotions and solid sentiment. Wartime hardship and catch-as-catch-can romance strike an uneasy balance with more threatening material, including a highly suspenseful finish. First-time director Jack Fisk hits this one out of the park with help from Eric Roberts, William Sanderson, Tracey Walter, R.G. Armstrong, Sam Shepard and little Henry Thomas. This is one of those special pictures that creates a warm feeling about people. The 'Rum and Coca Cola' scene is perfection of a special kind.

Raggedy Man
Blu-ray
KL Studio Classics
1981 / Color / 1:85 widescreen / 94 min. / Street Date July 28, 2020 / available through Kino Lorber / 29.95
Starring: Sissy Spacek, Eric Roberts, Sam Shepard, William Sanderson, Tracey Walter, R.G. Armstrong, Henry Thomas, Carey Hollis Jr.
Cinematography: Ralf Bode
Art Direction: John J. Lloyd
Film Editor: Edward Warschilka
Original Music: Jerry Goldsmith
Written by William D. Wittliff
Produced by Burt Weissbourd, William D. Wittliff
Directed by Jack Fisk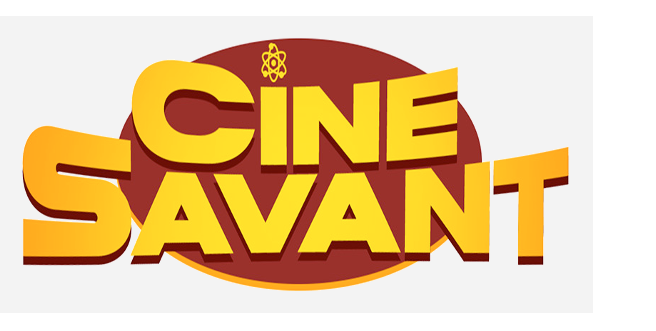 Catching up with films thirty and forty years after one first saw them yields discoveries beyond deciding if so-and-so picture 'holds up.'  Terrence Malick cold-sneaked his Badlands  one night at the UCLA Film School, and it was so different that we couldn't immediately pin down its special qualities. A generation later the same director's The Tree of Life comes along, and we realize that the childhood street settings of both films are identical. The same sense of place even shows up in a little horror film called Messiah of Evil.
The art director/production designer on all of those pictures was Jack Fisk, who met and married the fearless actress Sissy Spacek on Badlands. Everything really adds up when we connect the 'you are there, this is real' feel of all those films to Fisk's first and best directorial effort, 1981's Raggedy Man. The movie was well reviewed but found most of its admiring fans on early cable TV. I must have watched the Universal release six times in the 1980s, but never in a really good presentation. Kino's Blu-ray is a thing of beauty from all angles. I want to watch it again as soon as possible.
Raggedy Man may be part of an '80s film movement seeking to 'rediscover America's heartland.'  These views of the past — the Depression, wartime, etc. — search for the core American values that some said were being lost. There's Horton Foote's great series of play adaptations Courtship, On Valentine's Day and 1918, which are doubly relevant now for climaxing in the great Spanish Flu epidemic. Robert Benton's Places in the Heart is a standard hardship survival tale informed by what might be the decade's most blissful view of simple Christian faith. Perhaps these pictures are rooted in Elia Kazan's 'Americana' films from 25 years before, his peerless 20th-century Depression-era lookbacks Wild River and Splendor in the Grass.
In Raggedy Man Fisk has a great story by William D. Witliff, set in the little town of Gregory on the Texas coast. Single mother Nita Longley (Sissy Spacek) labors in a near-impossible job thanks to her abusive boss Rigby (R.G. Armstrong). She mans a telephone switchboard nearly 24/7, working and sleeping in the company building. She can't properly care for her two boys Harry and Henry (Henry Thomas & Carey Hollis Jr.). Rigby won't give her regular hours and he won't let her quit: when she complains he reminds her that wartime rules have 'frozen' workers in essential jobs.
The idea of an Essential job feels very current these days. Nita Longley might as well be working in an isolated lighthouse.
Nita takes up with Teddy (Eric Roberts), a sailor on leave who just found out that his girl married another man. He's also terrific with her boys, who can finally have someone to play with. But Nita is also coveted by two local lowlifes Calvin and Arnold (William Sanderson & Tracey Walter), who when drinking talk themselves into the notion that the divorced Nita ought to welcome their company. All three conflicts come into focus when the neighborhood becomes aware that Nita and Teddy are shacked up together. Nita can ignore the local biddies and she's not afraid to stand up to the bullying Rigby. But she doesn't realize how determined Calvin and Arnold are to 'show her a good time.'

We've seen our share of art directors that become successful directors. Jack Fisk's style is less formal (less Biblical?) than that of Terrence Malick, but also not as reverential as Robert Benton or as scattershot lyrical as, say Robert Altman in Thieves Like Us. We observe Nita's cramped little working life with no days off, stuck in a box for Rigby's convenience. We become aware of a million details, like the little horn-shaped microphone Nita wears as she runs the switchboard. The streets of Gregory are not paved. The 'Southwest Consolidated Telephone Company' doubles as a residence because the switchboard operator is expected to live there. The building has no real foundation but rests on stacks of bricks.
Fisk keeps the directorial touches at ground level. Going anywhere requires a walk in dusty streets. A crane shot facilitates a ride on a Ferris Wheel without the director visually shouting 'Hey I've got a crane!'  Likewise, the production arranged an impressive beach flyover by a pair of WW2 fighters. Instead of showing them off, the planes are restricted to one indelible impression — Harry and Henry get to see two real war planes!

Our key characters are agreeably innocent. 'There's a war on!' is indeed a repeated phrase for a conflict that would be remote if it weren't for the flood of bad news that Nita hears at her switchboard. Remember the wartime MGM film The Human Comedy with Mickey Rooney?  Nita's awareness of the personal price of war bears comparison with the emotional trauma felt by the telegram boy Homer Macauley. Nita's fatherless boys don't yet know what the war is all about. Teddy takes them to a matinee of John Wayne in Flying Tigers. When a pilot is shown dying in mid-flight little Henry asks "Is it really like that?"  Teddy has no pithy William Saroyan wisdom to impart. The young sailor is just a kid himself. His takeaway from Flying Tigers is to borrow a bit of John Wayne's dialogue when he calls Nita 'My pigeon.'
The slow pace in dusty Gregory masks the same kind of tensions as any other town. A customer paying his phone bill chastens Nita about taking up with Teddy, but she has enough grit to let the man know she's aware of his own extracurricular activities — she's the flipping switchboard operator, after all. But Fisk doesn't paint Gregory as a town without pity. Miss Pud and Miss Beulah are hopeless biddies, but the Mexican-American barkeep and the clerk in the bus office are kind and respectful.
The 'Rum and Coca Cola' episode I referred to above is a brief, delightful bit of serendipity, not gratuitous but a definite break for Nita. When Teddy treats the boys to a fun day out Nita must stay behind, alone with the romantic thoughts forming in her head. For two minutes she becomes a modern Cinderella dreaming about an elegant liberation with Prince Charming. ( top image ↑ ) That's all I'll say; all who know Raggedy Man remember that scene even if everything else is a blur. Like I said, this great picture hasn't been on home video for a long time, at least not where I could access it.

Sam Peckinpah fans will like R.G. Armstong's gruff taskmaster; perhaps fans of Blade Runner will enjoy seeing William Sanderson, and Jonathan Demme fans will appreciate the presence of Tracey Walter. In his second feature film Eric Roberts is young, sweet and uncomplicated in a way he'd never be again. And as must be mentioned, young Henry Thomas would proceed from this show almost directly to immortality in a certain Steven Spielberg movie.
All through the show Fisk and Wittliff have been sowing the seeds of a conflict. Calvin and Arnold's slimy fixation on Nita will come to the fore eventually. There's also a mysterious scarred outcast who does work around town, who drifts into the margins of the story, peeping through windows and throwing moon-shadows on the house at night. Nita has asked for help from the sheriff and only received more unwelcome moral advice. The finale pushes the story into a high-stakes jeopardy mode that's both slightly exploitative yet wholly appropriate. Yes, Raggedy Man pays off with a melodramatic twist that may seem too obvious to some. In the hands of Jack Fisk, Sissy Spacek and Ralf Bode, I think it's a 100% success.
For readers that know the movie, note that I've left out a discussion of an entire sub-plot. It's the right thing to do. To really cover the movie that would be the first discussion point to address. Commentators Berger and Thompson liken the sub-plot to a horror story… genre fans might be reminded as I was, of both Strangler of the Swamp and Shy People.
---

The KL Studio Classics Blu-ray of Raggedy Man is marvelous; I'm really glad that Kino was able to license it from Universal. The film's soft colors couldn't be appreciated back on '80s TV cablecasts. Framed widescreen, the HD scan restores the movie's atmosphere and directorial focus. Fisk's vision of South Texas in 1944 is a world away from the gauze-filtered anachronisms of the much more successful Summer of '42.
Kino gives the show a commentary with Howard S. Berger and Nathaniel Thompson. Since they're both authorities on Eurohorror and especially giallo thrillers, we're not surprised when Nate tells us that Raggedy Man was his first childhood exposure to jeopardy drama that incorporated shocking violence. (Well, shocking for a small child.) The experts have a lot of good information and analysis to impart.
An original trailer is included as well. We're reminded that the commercially iffy Raggedy Man was a 'payoff production' made in the wake of Sissy Spacek's enormous starring success in the musical biopic Coal Miner's Daughter. Sean Connery's personal project The Offence was part of the deal behind a UA film he would rather not have done, Diamonds are Forever.  For Bill Murray, The Razor's Edge was a tradeoff for starring in Columbia's Ghostbusters. I can't see a modern corporate studio doing anything like that these days.
Reviewed by Glenn Erickson
---
Raggedy Man
Blu-ray rates:
Movie: Excellent
Video: Excellent
Sound: Excellent
Supplements: Commentary with Howard S. Berger and Nathaniel Thompson, trailer.
Deaf and Hearing-impaired Friendly? YES; Subtitles: English (feature only)
Packaging: One Blu-ray in Keep case
Reviewed: July 26, 2020
(6313ragg)

Visit CineSavant's Main Column Page
Glenn Erickson answers most reader mail: cinesavant@gmail.com
Text © Copyright 2020 Glenn Erickson